A study overseas program can offer you an amazing educational adventure – and an experience that will last a lifetime.
---
We've gathered insights from UOW students who've studied abroad, to put together these top 10 reasons to study overseas as part of your UOW degree.


1. Immerse yourself in a new culture
Unlike going on an overseas holiday, completing a study overseas program, (whether a short-term program or semester exchange) allows you to truly immerse yourself in a brand new culture and discover a new way of life.
Living and studying overseas broadens your horizons and allows you to develop a greater understanding of the world, as you'll be exposed to new cultural norms, customs, cuisines and languages. Before you know it, you'll be drinking your morning espresso like an Italian, enjoying your Friday nights singing in a Japanese karaoke bar, or cheering on a football team at a US college game.
Euan studied at Tecnologico de Monterrey in Mexico and one of the best parts of his experience was learning about the local culture. "The city of Guadalajara is often described as the epitome of Mexican culture. There is mariachi music, ancient cathedrals and tequila at almost every cobblestone corner of the old town," Euan recalls. "A real highlight was the traditional Day of the Dead celebrations, which was unlike anything I had experienced before."


2. Boost your employability
Studying overseas is highly regarded by employers and will help set you apart as a graduate. Students who undertake a global experience can demonstrate cultural competence and the ability to communicate across cultures, which is so important in an increasingly globalised job market. You also develop core skills valued by employers, such as communication, initiative and adaptability. By completing an exchange program, you also have the option to add an International Studies minor to your degree or receive co-curricular recognition through UOWx.
Hailey completed an exchange semester in Singapore, which was an extremely rewarding experience that allowed her to develop many transferable skills. "Being immersed in unfamiliar environments and cultures encouraged me to develop my communication and language skills, increase my independence, and experience a different approach to education. There were rewarding and challenging times, however the challenges allowed me to gain confidence and improve my problem-solving skills and my ability to cope with change."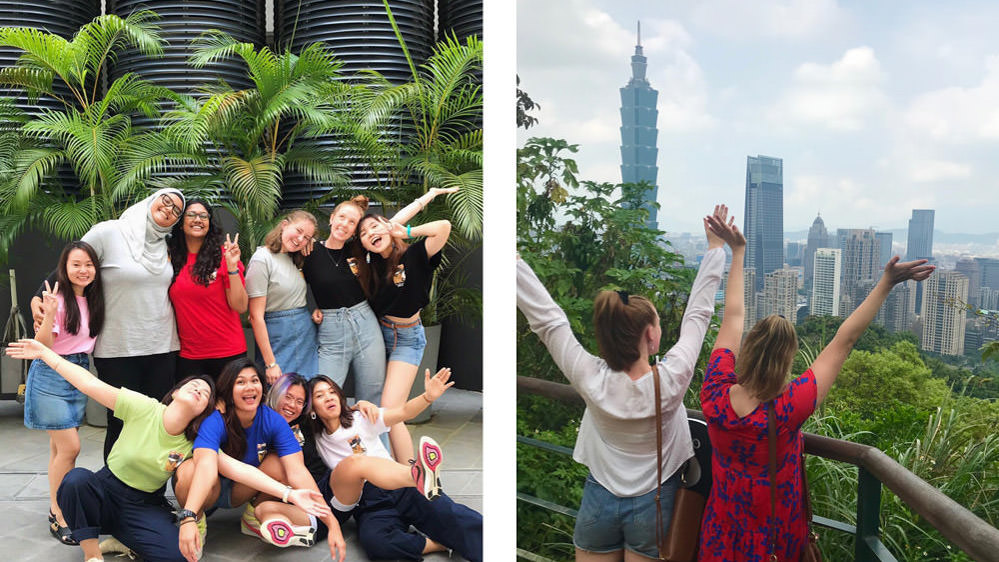 3. Study at some of the world's most prestigious universities
UOW has partnerships with over 200 universities across 45 countries worldwide, many of which are globally renowned and prestigious institutions.
UOW is partnered with 25 universities ranked in the top 100 global universities (QS World University Rankings 2020), such as the University of Toronto in Canada and the London School of Economics. The opportunity to study at a globally recognised institution and be taught by internationally recognised academics who are experts in their field is an invaluable for your future employment.
Verity was lucky enough to study at the University of Toronto in Canada. "I feel blessed to have been accepted, let alone to have studied at the number one ranked university in Canada! The campus is something out of a movie, and both the students and teachers were some of the most caring people I've had the pleasure of meeting."
4. Improve your language skills
If you're studying a language, living in the country where that language is spoken is the best opportunity to improve your skills! Speaking in the local dialect in your day-to-day life, from buying your groceries to interacting with local students, is the best way to improve and become fluent. If you've always wanted to learn a new language, you can even enrol in a language course at your exchange university or undertake a short-term language program.
Marlee completed a CIS Australia short course in Costa Rica, which was the perfect opportunity to develop her language skills. "I studied at the University of Veritas in the capital city of San José and lived with a Costa Rican host family. Fully immersed in language and culture, I was able to improve my Spanish at home, on the street and in the classroom."


5. Personal growth
Life begins at the end of your comfort zone. When you study overseas, you are thrown into an entirely new situation away from your friends and family. This experience allows you to grow in self-confidence, become more independent and learn more about yourself as you adapt to your new environment and overcome new challenges.
Kayla says, "Exchange gave me the opportunity to learn and develop not only academically but also personally." During her exchange at the KTH Royal Institute of Technology in Sweden, pushing herself out of her comfort zone has proven invaluable, "I've become a far more confident, independent and culturally aware individual. I could not recommend studying overseas enough to those considering it!"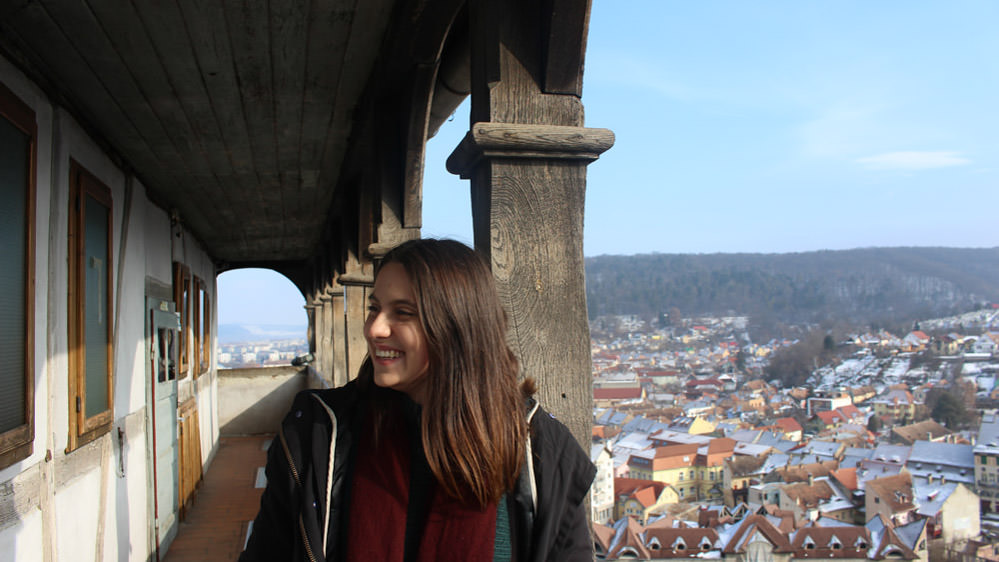 6. Enhance your degree
When you undertake an exchange semester, you can choose to enrol in subjects that may not be available at UOW but will still count as credit towards your degree. This will enhance your degree by providing you with the opportunity to learn something new, and challenge you to think about your degree in new and innovative ways.
Studying overseas is also an opportunity to implement all the skills and knowledge you've learnt from your degree into real-world situations. For example, by completing an international internship or short-term program, you may be placed in a real organisation or work with real industry leaders to find new solutions and learn new skills that will be invaluable for your future career.
Anna studied at McMaster University in Ontario, Canada and says, "Exchange really allowed me to broaden my health knowledge as a nursing student, taking electives in nutrition and biochemistry, mental health and psychology and neuroscience. I found these subjects really interesting and different from what I had studied at home. As McMaster University is ranked so highly among global universities, the dedication of my peers also encouraged me to develop better study habits."


7. See the world
One of the best things about studying overseas is the opportunity to travel, not only within your host country but to other nearby countries as well. Whether you're studying in Europe, the UK, Asia or America, you'll be spending your weekends and breaks seeing the sights and travelling to incredible places.
Ashley chose to go on exchange to the University of Keil because she had never been to Europe before. By studying in Germany, she knew she would be close to many incredible countries to explore during her program. "Since going on exchange, I've visited 16 new countries, attended Oktoberfest in Munich, visited many German Christmas markets, seen Florence and the Machine at the Acropolis in Greece, and spent New Year's in France."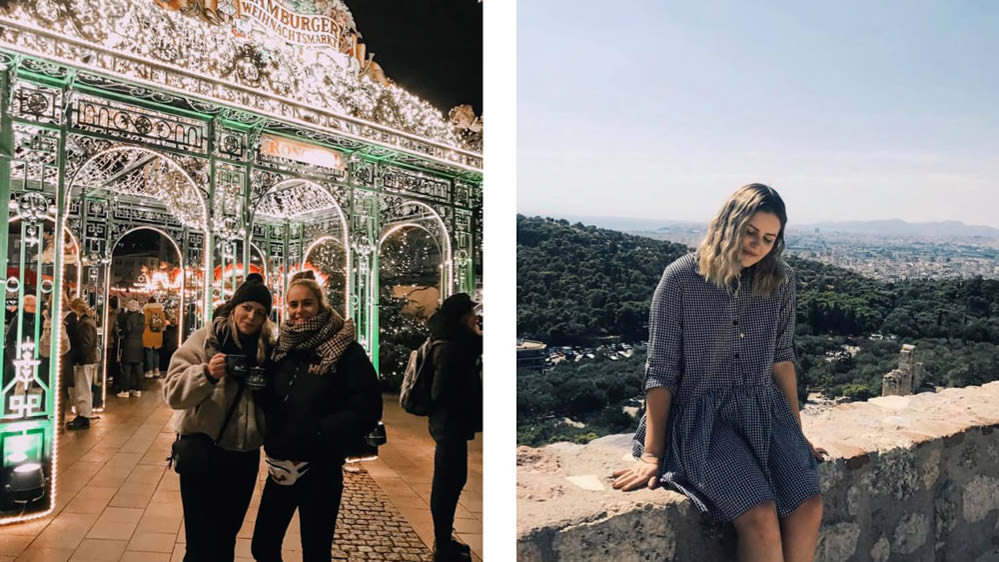 8. Make lifelong friendships
Studying overseas gives you the chance to meet people from all walks of life and cultural backgrounds. Whether in the classroom, in student accommodation or student events, there are many ways to meet other likeminded students. Your shared experience of being in a new environment makes it easy to bond and develop strong relationships, as you navigate your new environment. Most students agree that making lifelong friendships is one of the best parts of studying overseas, and it means you'll always have a place to stay whenever you travel in the future!
Kaitlin says that from the beginning of her exchange at the University of Copenhagen, she was surrounded by so many incredible people from all parts of the world. "I lived in a dorm which housed international students, which was a great opportunity to make friends who were also excited to make Copenhagen their home for the next six months. These people I met early on quickly became close friends who I studied with, travelled across Europe with and made countless amazing memories with."


9. Make unforgettable memories
Being immersed in a study overseas experience is a once-in-a-lifetime adventure and there are endless ways to make unforgettable memories to last a lifetime. Whether you're participating in campus life, joining student clubs, exploring your city like a local, saying 'yes' to new experiences, travelling with new friends or gaining as much knowledge as you can from your classes, it's so important to make the most of your time abroad.
Sarah completed her exchange at the University of Exeter in the UK and one of the best parts of her trips was being so close to Europe. "I was able to travel to over 20 European countries throughout my exchange, with highlights being spending Christmas in Iceland and New Years in Sweden. I left Exeter with lifelong friends from all over the UK and the world, with memories that I will cherish forever."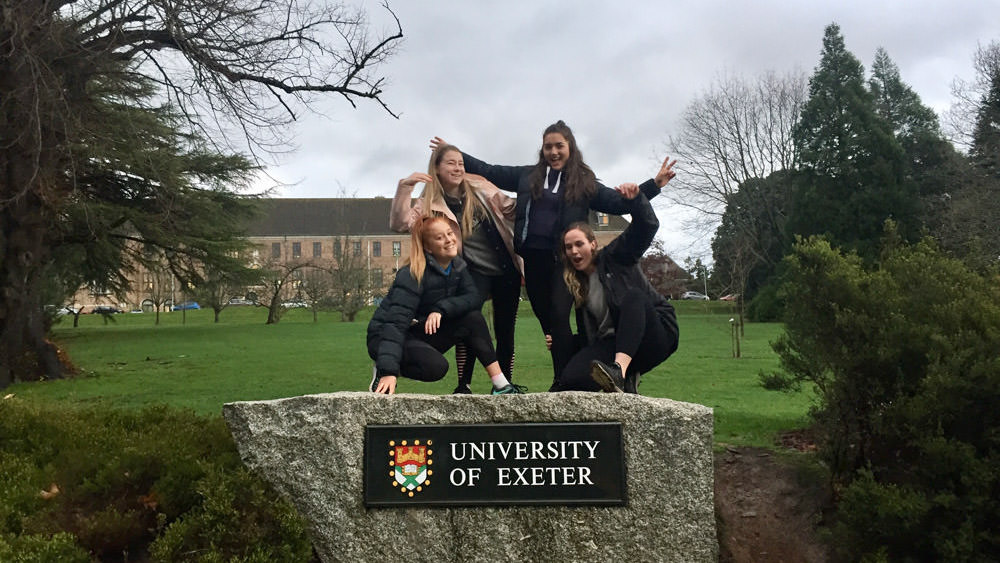 10. You only get this opportunity once
The chance to study overseas as part of your degree is an opportunity you only get once in your lifetime. Don't let your worries or concerns about studying overseas stop you from taking that leap and venturing on the journey of a lifetime!
Grace completed an exchange semester in France and her advice to any travel enthusiasts is, "Take that leap forward and apply to study overseas! It truly will be one of the most rewarding experiences of your life."

Find out how to apply and the closing dates for applications on the Study Overseas website. Bon voyage!


Future student news to your inbox
---
Want to stay up-to-date with news, stories and info about studying at UOW?