At UOW, we provide several avenues to make it a little easier for uni students to find work. Here are seven pathways available to help you replenish your bank balance.
---
1. Careers Central
When it comes to looking for a job and you need some advice and support, UOW's Careers Central employability team can provide you with a range of resources and assistance to help kick-start or expand your career path. From getting advice on resume writing and job applications through to meeting prospective employers or getting a graduate position – they're ready to assist with all your career support needs.
2. UOW Careers Central Job Board
The Careers Central Job Board is a website available for UOW students looking for work. A range of jobs are regularly posted by employers – from taxi drivers and child carers to English teachers, tutors and IT support officers. The website offers multiple work categories, including internships, vacation work, jobs for Aboriginal and Torres Strait Islander students, international jobs, graduate recruitment programs, PhD jobs and internships, and jobs for people with a disability. Your options are endless!
3. Jobs on Campus (JOC)
To earn some cash without having to leave campus, look no further than UOW's Jobs on Campus (JOC). Available to all current students, there are many casual jobs available at UOW from admin and project assistants through to student mentors and hospitality jobs, all of which can be done around your class schedule. JOC is a great way to develop your skills and increase your employability once you finish your degree. Visit Jobs on Campus to find out how you could become a casual employee at UOW.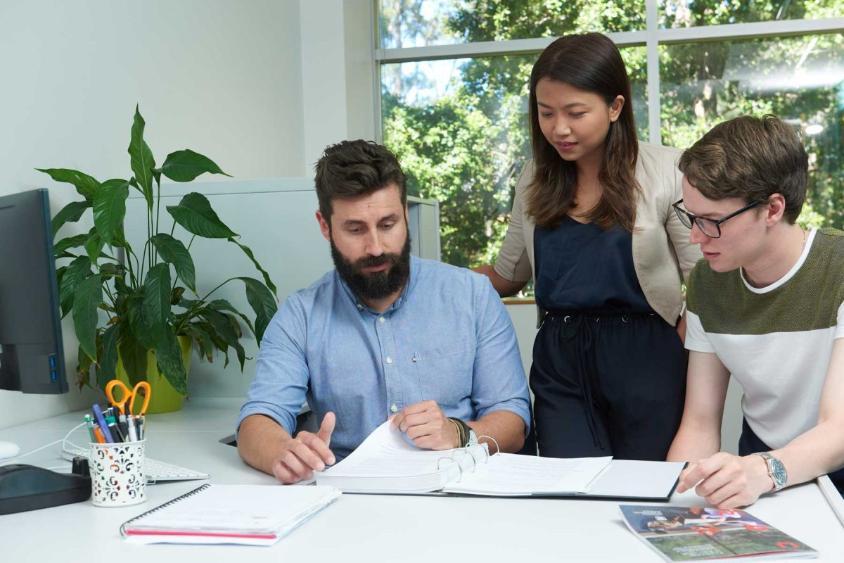 4. Paid internships
There's no better way to prepare yourself for the competitive work environment than getting real-world experience while expanding your knowledge at uni. UOW facilitates a range of paid internship opportunities, which in many cases can lead to a full-time job in the workforce. Whether you're studying a degree in business, IT, engineering, social science, law humanities or the arts, you can grab opportunities to get on-the-job experience with reputable businesses, in Wollongong, across Australia and internationally. Find out more about internship opportunities and vacation work.
5. UOW Pulse
Throughout the year, UOW hosts major student-centred events, which often requires both casuals and volunteers to assist new students settle into life at uni. UOW Pulse (which exists to enrich campus life for students) recruits marketing casuals to work at major events such as O-Week. These casuals generally work in sales and do shifts at the UniLife membership sign-up tent, helping students to join UniLife or renew their membership. You can apply for these jobs via UOW Pulse job opportunities.
If volunteering piques your interest, there are plenty of opportunities to help out. These roles include working as events crew, wellness ambassadors, enviro warriors, active tribe digital volunteers and community volunteers. For more information or to apply, visit the UOW Pulse volunteering webpage.
6. External employers
Many students find casual work in bars, cafes, retail shops and other roles, which help pay their way while studying at uni. UOW international student Sherry Davaa, who is doing a Master of Business (International Business & Marketing) at UOW Sydney Business School, shares her experience of making ends meet while doing her postgraduate studies.
"My first job when I arrived in Sydney was a waitress in a restaurant, located in one of the city's busiest places called Circular Quay, just five minutes from the UOW Sydney campus. I never wait for an opportunity to come towards me, instead I went job hunting to help pay for my expenses. I wrote my resume with a little help from some websites and asked for some help from the University staff to adapt it to the Australian resume writing style. Then, I went around with my printed resume in the busiest places where all restaurants and cafes are located, such as Darling Harbour, Circular Quay, and Sydney Airport. That is how I found my first paid casual job while studying at the University," Sherry says.
7. Accommodation Student Leaders
For students living in a UOW student residence, there is an opportunity to apply for a residential scholarship to become a Student Leader. These positions play an important role in the residences, providing advice and assistance to fellow students, while helping to maintain order and foster a strong sense of community and belonging. In exchange for their services, Student Leaders receive a reduction in residential fees based on their level of responsibility and gain valuable leadership experience while completing their studies. Students can only apply for these roles if they are already living on campus at UOW. This process typically takes place in September each year, with additional intakes as required.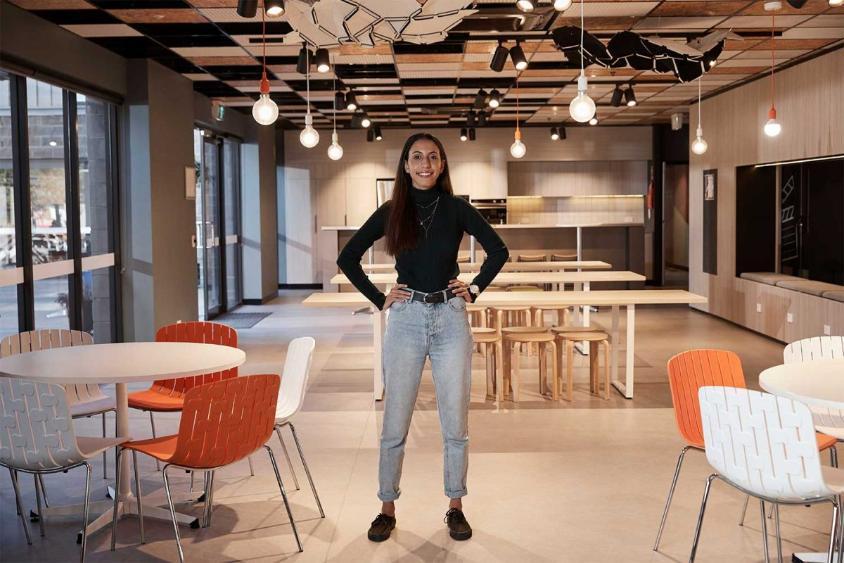 Future student news to your inbox
---
Want to stay up-to-date with news, stories and info about studying at UOW?