After a difficult few years, Bronte pushed through to realise her dream of attending university and helping to improve the lives of other students.
---
Five years ago, Bronte Haynes was in a tough position.
She was in a complex relationship with her then boyfriend, struggling with the separation of her parents, and being bullied at high school for her race. Then living in Forbes, in the NSW Central West, she couldn't imagine a future where she was able to escape her situation and the confines of her small regional town.
"I thought that was my life. I would stay in Forbes, get married, have a baby and work as a dental assistant," Bronte reflects. "I didn't think I was smart enough to go to university. There were things that I wanted to achieve but it always felt like my goals were too big, I would never be able to get there."
It was a difficult time for Bronte, now in her third-year of a Bachelor of Medical and Health Science (Indigenous Studies). She is kind and softly-spoken, but determined to share her path to higher education in the hopes of inspiring other students who may be facing a similar fork in the road.
"I was always a good student in school. I was on the Student Representative Council throughout high school and I loved it. But then I met my boyfriend. We were together for a few years and he wasn't supportive of me going to university. It was tough," she says, without elaborating further.
"At the time, my parents had split and it was just me at home with my mother. Financially, it didn't seem possible to be able to afford to go to university."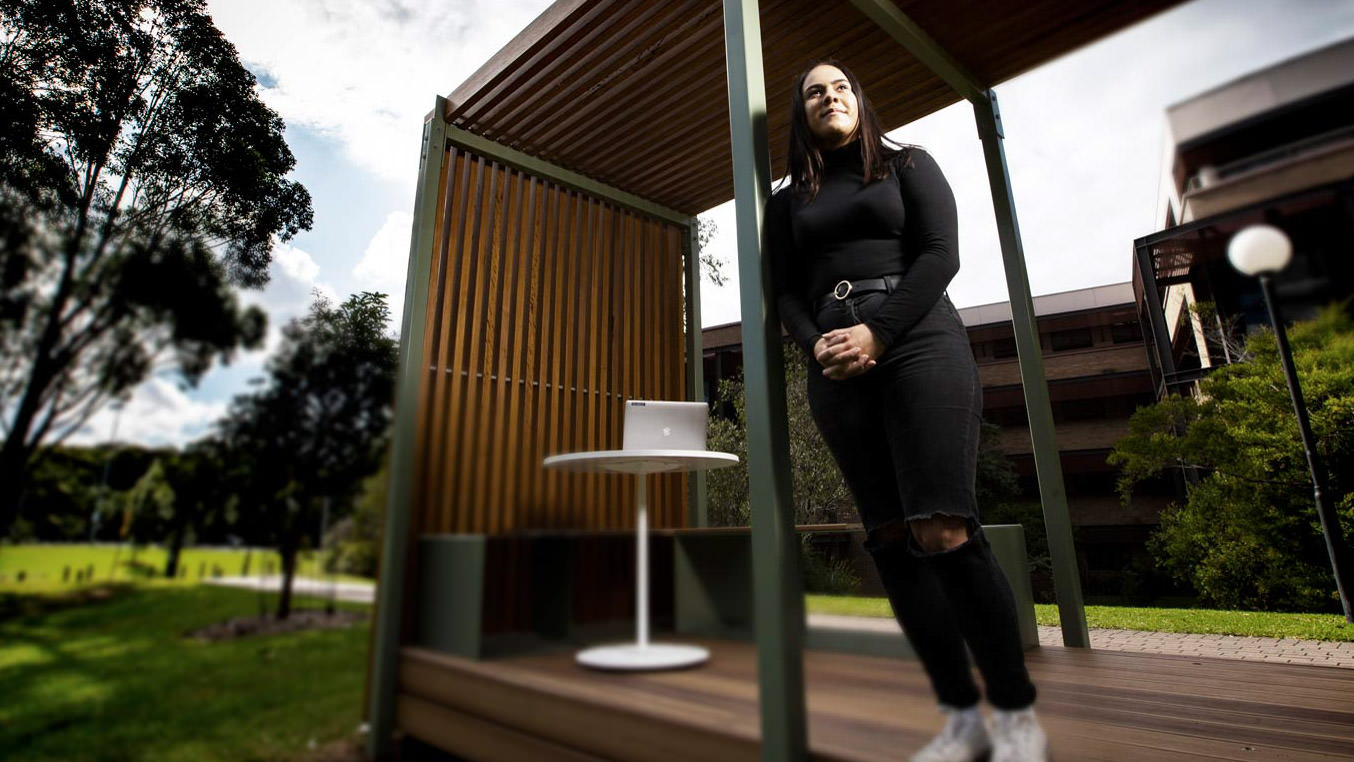 A glimmer of hope
During her final year at school, Bronte visited the University of Wollongong for an open day. Her class, travelling all the way from Forbes, spent a few days on campus, staying in student accommodation and experiencing university life.
"I loved it, I loved the vibe," Bronte says.
It was a glimpse of what her future could hold as a university student, but still she felt it was out of reach.
"I didn't think I was smart enough to go to university," she says. But, when university admissions opened, she applied to UOW, giving her friends a self-deprecating excuse but not really believing that she had what it took.
"I said to my friends, 'If they let me in, they'll let you in' because I didn't actually think it would happen. But then I got in. I couldn't believe it.
"But I just didn't see how I could afford to go and I was in a relationship. I decided to stay in Forbes."
Instead, Bronte took a gap year, deferring her enrolment. She landed a position as a dental assistant, a job she loved.
"My Aboriginality really gave me the strength to get through it. I didn't realise how much strength I had."

- Bronte Haynes
Finding strength in Indigenous culture
In her personal life, however, it was a difficult time. Bronte had been struggling with bullying for a long time. Driven by her peers at school and in the community, the bullying was profoundly racist and incredibly hurtful.
To Bronte, it perpetuated the idea that she was not capable of attending university or building a fulfilling life for herself.
"I was bullied for being Aboriginal," she recalls. "Kids would say to me, 'You're never going to be anything', 'You can't do that', or 'You only been given that opportunity because you're black'."
Listening to other students turn her culture into a taunt was an ugly experience.
Bronte is incredibly proud of her Aboriginal heritage. In fact, she credits her culture with helping her to persevere through the bullying and realise that she could, in fact, leave her town and her family behind to study.
"My Aboriginality really gave me the strength to get through it. I didn't realise how much strength I had.
"I give credit to my Indigenous ancestors that stand before me, that paved the future for myself and future generations. Their strength and resilience gave me the strength within myself today.
"When I came to Wollongong, I was scared that people would say the same things, or would make the same racist comments. I've never experienced anything like that here.
"Everyone has been really accepting."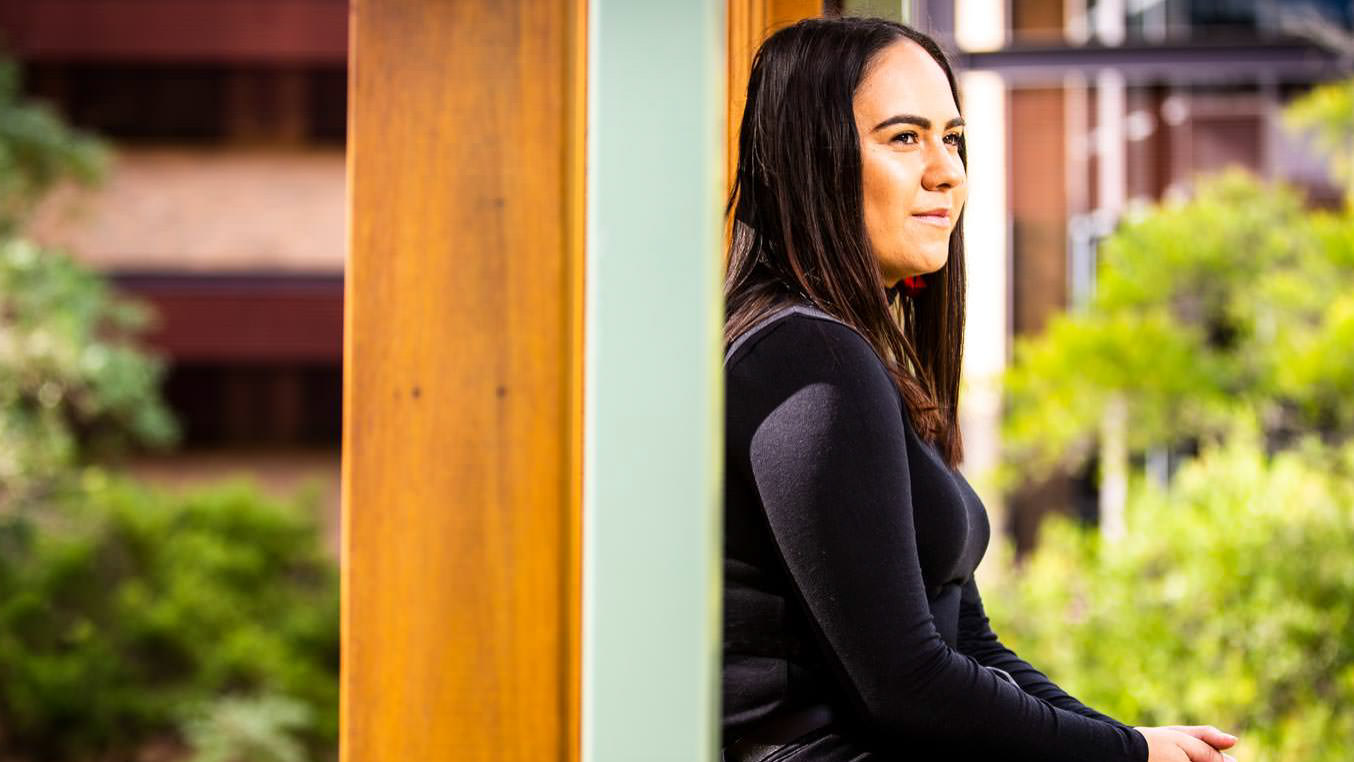 After breaking up with her boyfriend, Bronte applied for Early Entry at UOW, receiving a place in a Bachelor of Health Science (Indigenous Health). Now in her third year, she is passionate about the impact of poor health on Indigenous communities, and is working towards a career in transgenerational trauma.
"Health is the most important thing we have. Suicide rates among Indigenous communities are incredibly high and health outcomes are not good enough," Bronte says.
"I'm interested in how issues such as alcohol abuse, mental health, and domestic violence impact on the community, and how they impact on children. I want to help stop the cycle."
Bronte's university experience has been vastly different to her high school days - and vastly different to what she had expected. She has made new friends, settled in to life on campus, and adjusted to being away from home. Bullying has become a thing of the past.
"Everyone has been really encouraging and so supportive," she says. "I love it here. I'm having so much fun."
"Suicide rates among Indigenous communities are incredibly high and health outcomes are not good enough."

- Bronte Haynes


Giving back to the community
Her years of feeling like she was not good enough, like she didn't belong at university, are behind her. Now, Bronte is empowered to help other young students as an In2Uni mentor. The program helps students in years six to 11 navigate their academic goals on the path to university.
She is also actively involved in the Woolyungah Indigenous Centre on campus. But Bronte is also working to support fellow UOW students, particularly when it comes to the financial stress and mental health struggles that many young people face.
"I want students to know that they can talk about their mental health. It is such a big part of the university experience, particularly when you are away from home and juggling work with studies," she says. "Students need to support each other and also know that talking about it is okay."
With a bright future, and a newfound drive to help others, Bronte is excited about what lies ahead. It is a marked turnaround from her life just a few years ago. Yet, she encourages other teenagers, particularly Indigenous teens who might feel like university education is unattainable, to aspire to more.
"I used to believe that my goals were too big and I could never achieve them. But, now I've realised they're not too big, I just need to take things one step at a time.
"Each year, I set myself a goal to try something new and then I throw myself into it. I want to do one new thing each year and do it well. This year, I've become an In2Uni mentor, next year I want to become a mentor for AIME," Bronte says.
"If I had to offer advice to anyone who found themselves in the same position I was in, I would say, particularly to young girls, to not let boys define who you are.
"Just be yourself and never forget your own goals."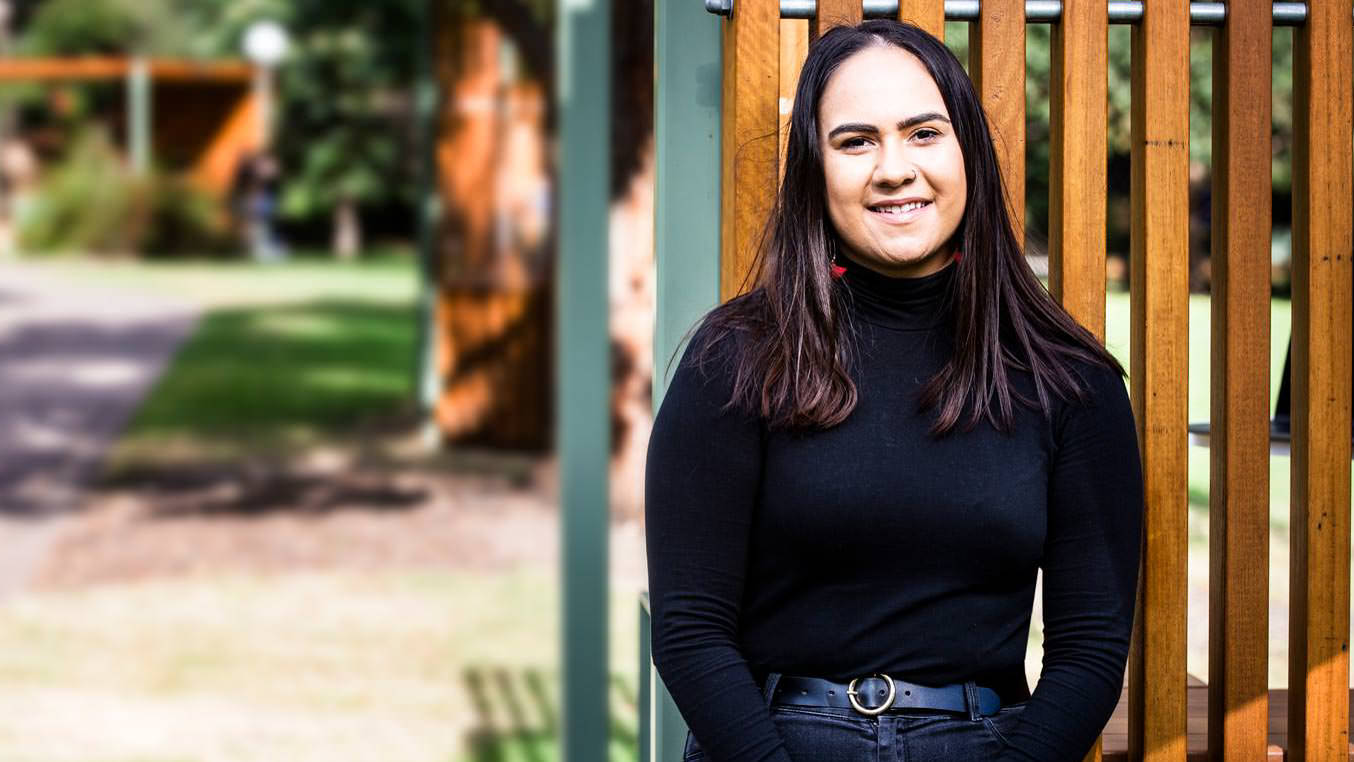 Future student news to your inbox
---
Want to stay up-to-date with news, stories and info about studying at UOW?