In a world saturated with technology - where almost everyone has a smartphone and a lifetime of information at their fingertips - you'd be forgiven for thinking greater access has led to greater equality. But Professor Sue Bennett would argue that's not necessarily the case.
---
In terms of educational outcomes, Professor Bennett says in today's world it's not so much about being able to afford technology, but rather knowing how to use it effectively.
Her research focuses on how we use technology in and outside the classroom and how those experiences affect digital literacy.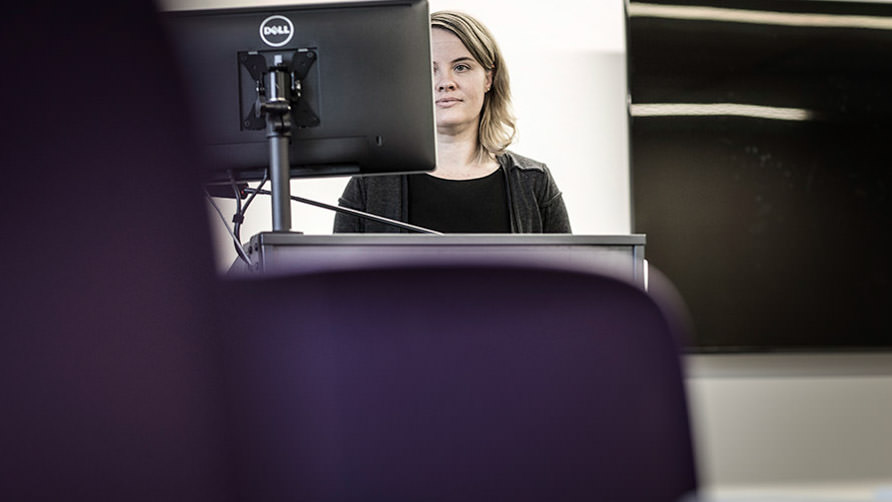 Professor Sue Bennett is looking at how inequality plays out in technology. Photo: Paul Jones.


"Fundamentally I'm interested in what we can do about inequality. It plays out in technology as much as anywhere else," Professor Bennett says.
"When technology started to become really common, the idea of the 'digital native' emerged. It came about because of casual observations and anecdotes about how young people, who have gr own up with technology, seem to use it so much more easily and intuitively than older people. Looking around it seemed to make sense, and it got researchers asking questions about what young people really do with technology.
"In general, young people from families who are better off tend to know how to use technology more effectively. They usually perform better on digital literacy tests and use a wider range of technologies in more sophisticated ways. This gives them a distinct advantage at school and it's an advantage that flows on to later in life. This pattern has shown up in studies around the world. This means there is a gap that we researchers call 'the digital divide' and it's something that we need to be aware of and we need to do something about, especially in education.
"The other thing to realise is that young people are really diverse. Not all of them interested in using technology in the way we think they are or think they should."
One anecdotal example from Professor Bennett's research was comparing the use of technology in the home. A young person whose siblings and parents use laptops for work or study at home tends to learn how technology can be used in more educational ways when compared to young people who experience technology purely as a form of entertainment. The research suggests those who learn to use technology in more effective ways outside of school tend to do better at school and later on in life.


Research perspective
After completing her schooling in country NSW, Professor Bennett came to the University of Wollongong in 1999 to complete her PhD. Little did she realise almost 20 years later she would still be at UOW as Head of the School of Education. Her regional upbringing gives her particular insights into the different opportunities available to students.
"Having grown up in a regional area, so much of what's in the news is focused on metro areas, so my research comes from an awareness that some of us do have a lot of privilege and others don't have those same opportunities," she says.

Now a teacher, a researcher and a Head of School, Professor Bennett is constantly learning and using those learnings to improve teaching.
Her passion for education not only stems from her own experiences, but from her family too.
"I have to say I'm from a family of teachers. Both my parents were teachers, my sister, grandmother and my aunts. I also spent a lot of time as a child listening to adults talk about education and particularly the importance of public education.
"I feel like it's in my blood.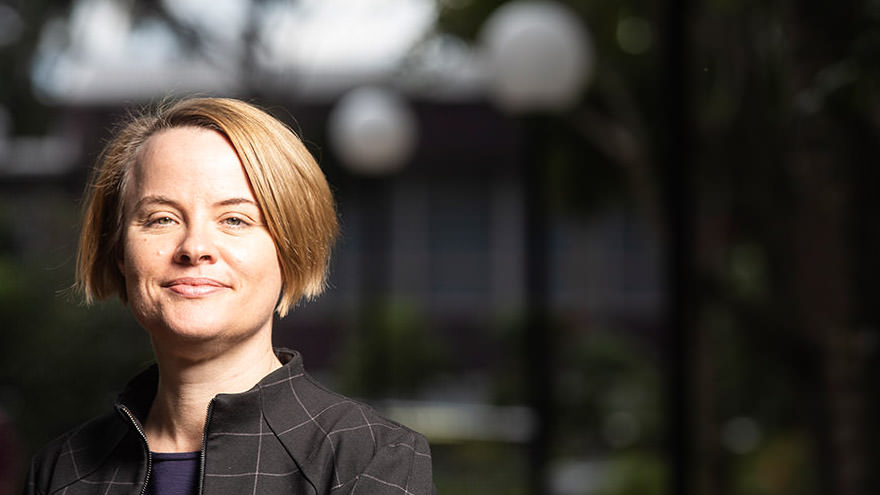 Professor Sue Bennett is working to close the digital divide and open young minds to new possibilities. Photo: Paul Jones


"I thought uni was possible for me as a child, but I certainly didn't think I'd have a career in a university.
"I came here to UOW to do a PhD in 1999 and I thought I'd stay here for a few years then go onto something else - it will be my 20-year anniversary here in February.
"I feel in a way I've professionally grown up here. There are a lot of things I enjoy about the work, mainly it's the interconnectedness of the place."


Change before the world does
As Head of School, it's Professor Bennett's aim to not only teach the next generation, but research ways for today's youth to excel in a technologically driven world.
"Things have changed enormously over my 20 years at UOW. I was thinking back to some of the things we were doing here early on here at UOW. Some of the innovative technology from back then looks so simplistic compared to the things we're doing now and the things we can do," she says.
"The great thing about being Head of School is it's a varied role and you never know what's coming up. Your attention is spread across every aspect of the uni. In one day you're thinking about teaching, research, community engagement, staffing, student experience, planning for the future, government policy and what's going to affect you next.
"I've been involved in looking at the kind of technology suite we should have available to students and teachers, in terms of policy around the kinds of learning experiences and curriculum design, through to getting involved in professional learning where we're sharing ideas about teaching in different ways - it's incredibly satisfying to be able to do that.
"The best gift I think a university education can give anyone is an introduction to all the things you don't know - the opening up to a world of possibilities."