For most Year 12 students, university life is a total unknown. So, we asked UOW students how they got the most out of uni life and busted a myth or two along the way.
---
Myth 1: "It's all online learning"
The past few years of study have been different, to say the least. Bedrooms turned into classrooms, exams required you to BYO both a B2 pencil and mirror, and you probably hung out with your classmates online more than in person. The pandemic changed how we learn, and a few years in, we have found our groove in keeping our students safe while also offering them a vibrant campus life. UOW has shifted to offer blended learning, with in-person learning now back on campus. This way, students can experience everything uni has to offer, while keeping those creature comforts from the pandemic (because wearing your PJs for Monday morning class isn't always a bad idea).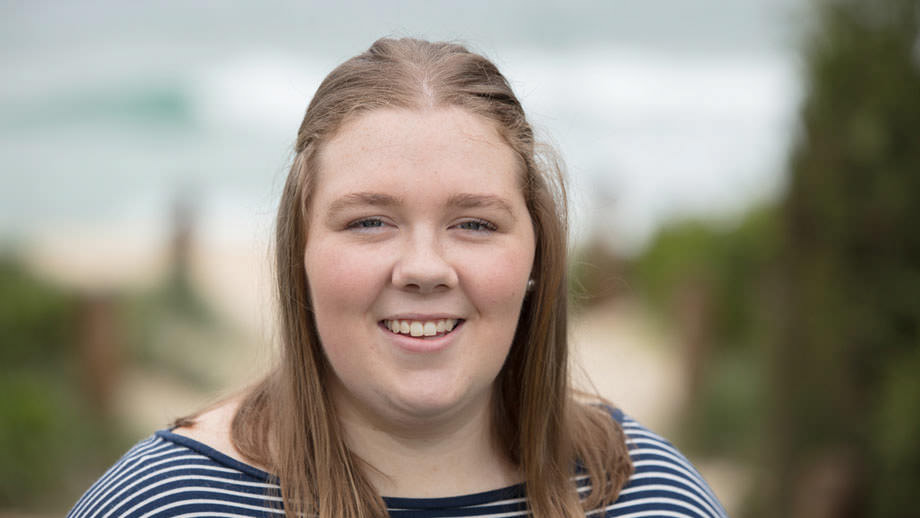 Hannah found university to be a welcoming experience
Myth 2: "I'm on my own"
You're an adult, so at uni you'll be treated like one. And while that means there's no one checking you've started that assignment every five minutes, as Hannah found out when she moved away from home, you're not on your own. "The biggest thing that surprised me about UOW is how welcoming and personal the experience is. When you are in high school, careers advisers warn you that university lecturers don't care who you are. I had prepared myself for the cold shoulder responses, but instead I have had nothing but welcoming and positive experiences."
Myth 3: "I'll have no friends"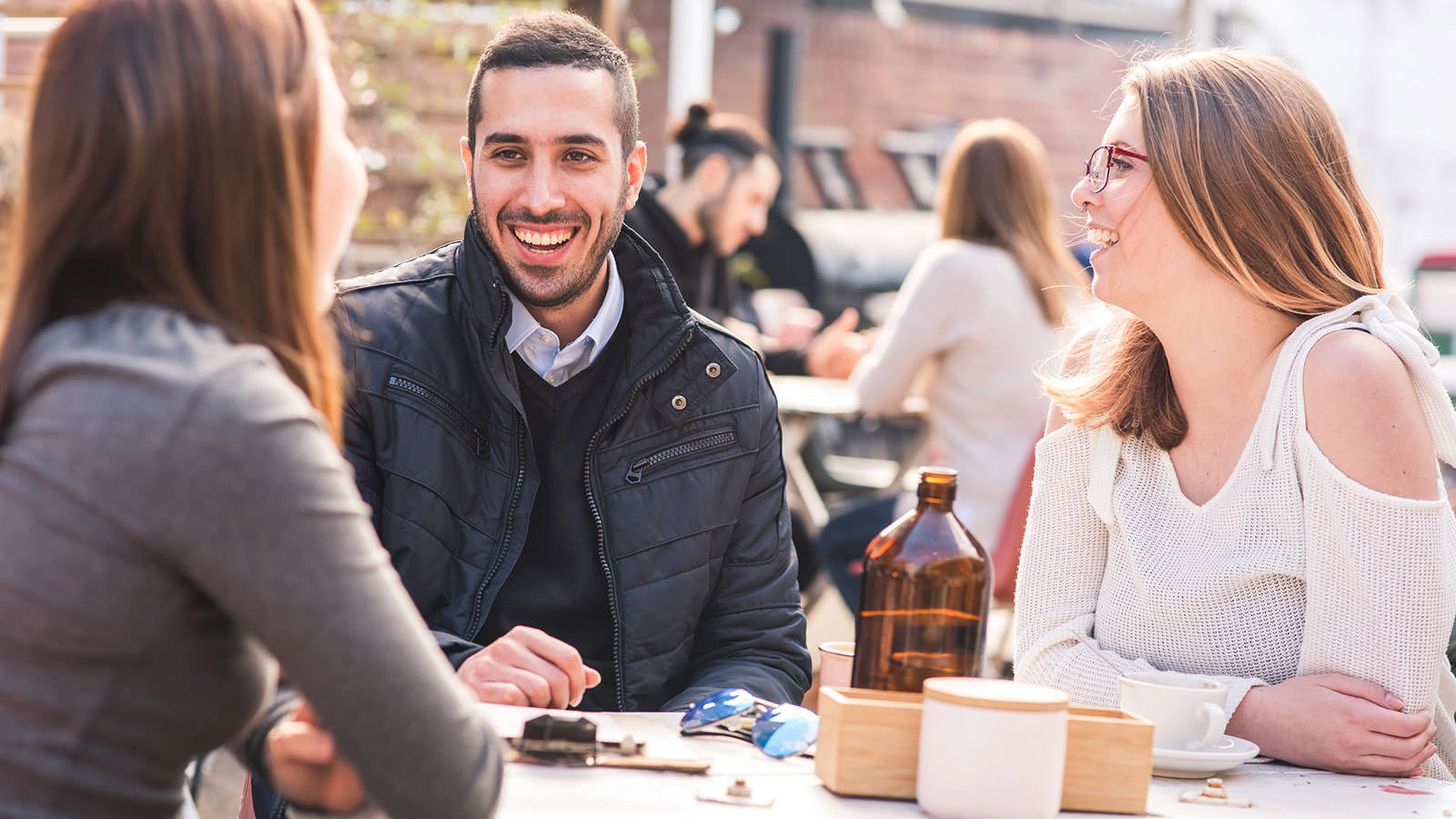 There are so many opportunities to meet like-minded people at university.


Choosing to move away from your family and friends to study at uni is a big deal, and while you may have to leave your hometown behind, Mia found she gained a lot too.
"Moving to Wollongong was a big change, but I didn't lose anything. I gained so many new friends from all parts of the world, and the increased independence has opened up a world of new experiences."
Myth 4: "Ps get degrees"
It's true: a pass mark in every subject will earn you a degree. So, why do more than you have to? If you ask Campbell, it could be the difference between a foot in the door and scoring that first job. "The more I'm putting into my studies, the more I learn and the more I get out of it. I know that once I have completed my UOW degree, I'll have the tools I need to go anywhere."
Plus, a credit average (65% plus) opens doors during uni, giving you opportunities to study overseas, or specialise in a study area by doing an honours year or postgraduate study.
Myth 5: "I should choose a degree that uses all my ATAR points"
A great ATAR shows you've got what it takes to work hard. But it's not always an indicator of success at uni. Those who choose a course they're passionate about are more likely to do better than those with a high ATAR and no interest in the course they've chosen. That's why Claire followed her passion for early childhood teaching not her ATAR. "I heard the idea that I should do more with my ATAR, but mum always said, 'There's no point doing something if you don't love it. You'll hate going to work in the morning'."


Myth 6: "Wollongong is too far away"
Being just over an hour south of Sydney, UOW is world-class, not a world away. For commuters, the leafy campus is only 45 minutes from Campbelltown and 40 minutes from Sutherland. Victoria loves her car and the drive that doesn't involve Sydney traffic. "I'm from Harrington Park in the Macarthur area. It takes me about an hour to get to uni. It's good because I'm going against the traffic the whole time."

WATCH: Victoria Lee's UOW story
Myth 7: "All uni students are poor"
For most students, university isn't the life of the rich and famous. So when every dollar counts, it's good to know that Wollongong is an affordable university city set up for student life. The free 'city loop' shuttle buses link UOW with the city centre, the beach and trains. UOW's Careers Central can also help you join the 52%of 18-29-year-olds who combine studying with either part-time or full-time work.


Myth 8 (not a myth): "UOW ducks will steal my lunch"
OK, if you don't guard your lunch carefully, this one is true.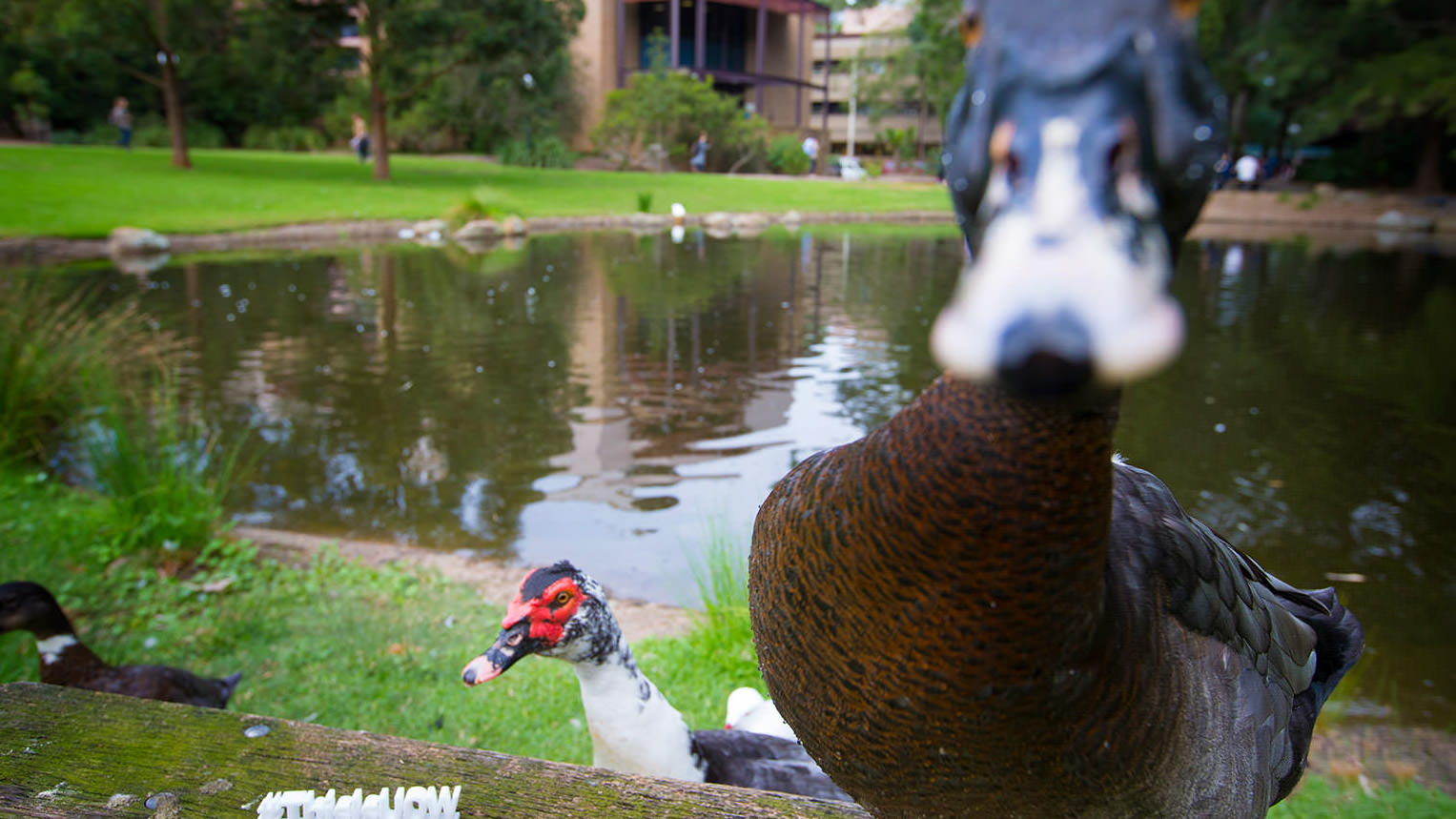 This article was last updated on 21st March 2022.
Future student news to your inbox
---
Want to stay up-to-date with news, stories and info about studying at UOW?