When a business conference saw all San Francisco hotel rooms occupied, two roommates decided to rent out air mattresses on the floor of their apartment.
---
More than 15 years later, Airbnb is a multi-billion-dollar business, and a catch-all term for any short stay holiday home for rent, no matter its platform. Hosts range from residents occasionally subletting their spare room, to properties run as a full-time business.
What does that mean for people looking for somewhere to live long-term?
Senior Professor Pauline McGuirk is a Professor in the UOW School of Geography and Sustainable Communities and Director of the Australian Centre for Culture, Environment, Society and Space (ACCESS). She says short-term rentals are aggravating Australia's housing crisis, especially on the coast.
"There was a downturn in Airbnb because of COVID and that's stayed down in city centres, but it has bounced back in regional and tourist places especially. A good example is Byron Bay, where more than 30 per cent of the housing stock is listed on Airbnb," she says.
"Rents there have gone up from about $550 a week in 2020 to $800 a week in 2022, so there's an immediate impact, and at the extreme that means some people are pushed out of any housing into homelessness. It also changes the tenor of the places, as the services change from servicing a residential domestic population to servicing tourists," she explains.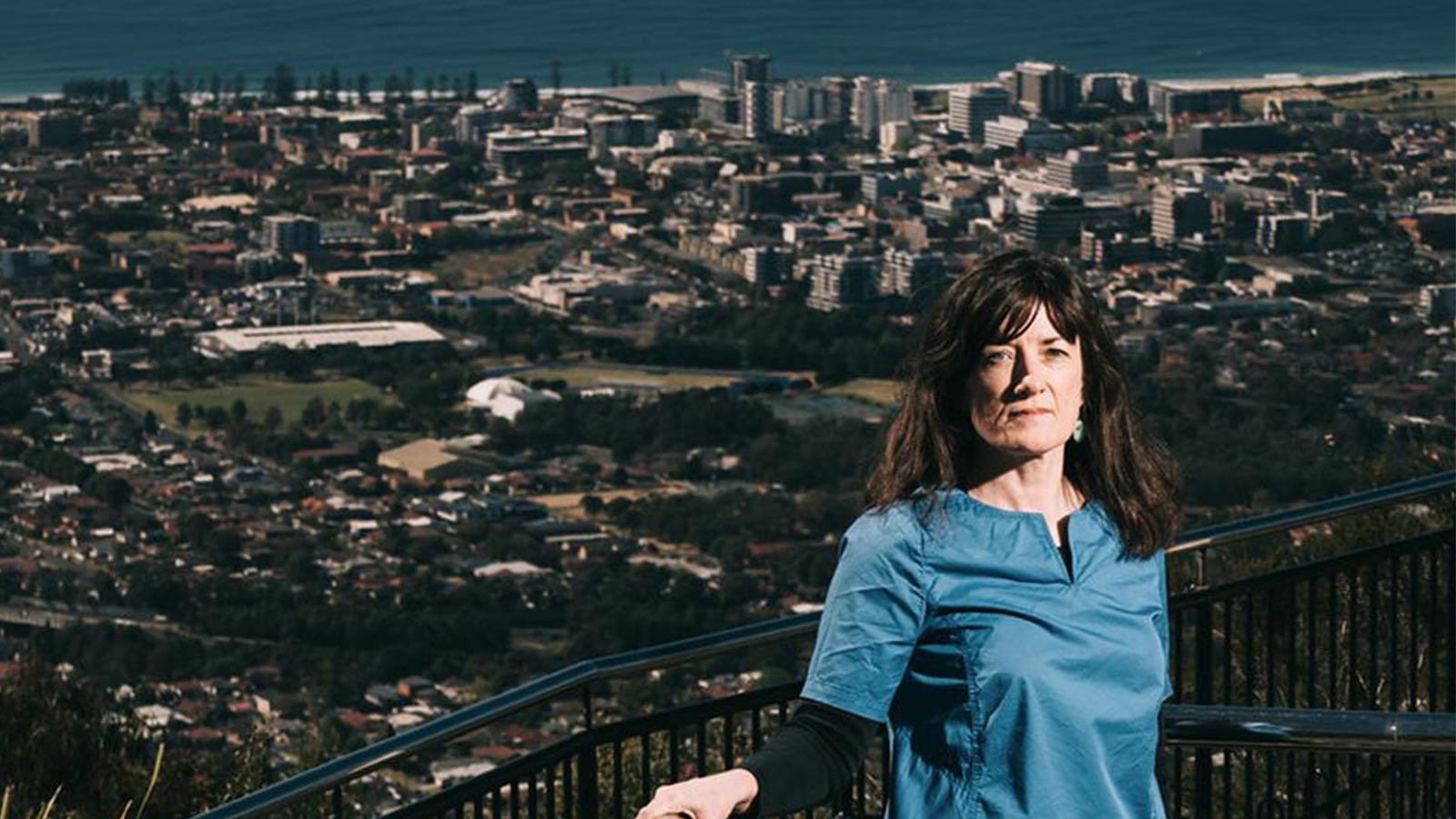 Senior Professor Pauline McGuirk is the Director of the Australain Centre for Culture, Environment, Society and Space at UOW
Why the 'just move regional' approach isn't the answer.
While Byron Bay is arguably the most well-known tourist destination in NSW, it is not the worst affected.
The Eurobodalla Shire on the NSW south coast, home to one of UOW's regional campuses, has the highest rate of unoccupied housing in the state at over 25 per cent.
"Post-COVID, the price differentials between capital cities and the regional areas have narrowed, so it's not really the affordable solution it might once have been believed to be as well," Professor McGuirk says.
"Even if the housing was slightly more affordable, you need to have access to good quality employment, decent hospitals, and decent schools. So, if you want people to move to regional centres, you need to follow that up with the infrastructure investment in those places."
Convenience over character
Airbnb may have hit its peak in 2022, according to Dr Beo Thai, an expert in marketing, tourism, and consumer behaviour at the UOW School of Business.
"When it began, Airbnb had a lot of appeal as travellers could rent a spare room very cheaply and explore local characteristics and local flavour, at a lower price," says Dr Thai.
"But those spare room kind of options don't exist anymore - its entire houses or rental units - and that interaction with the host is no longer there, as guests don't want that."
The popularity of short stays in the wake of COVID-19 saw average prices jump 37% between 2019 and 2022. However, trends now show traditional hotels and motels are regaining popularity.
"People preferred Airbnb during COVID because it felt safer and you could socially distance, but after COVID, people no longer need those benefits. Consumers now see the inconvenience of Airbnb bookings, with non-transparent pricing, rules around cleaning and still having to pay cleaning fees," says Dr Thai.
"All of that inconvenience is making these properties less attractive, whereas hotels have service perks like free breakfast, a concierge, loyalty programs, and are often in the city centre."
These trends can be attributed to two specific groups of consumers according to Dr Thai, the 'budgeteer' and the 'here and now' consumers.
"We can relate budgeteers to people worried about the cost-of-living, value for money and being mindful of their spending. Then there is the consumer that wants to focus on living in the here and now," he explains.
"What that means in terms of Airbnb versus hotel is that, instead of accepting all the inconvenience and hassle of checking into a holiday home, they'd rather choose a hotel, while it might be a bit more boring, they can have full services like food and concierge. It can give consumers the spark of joy and a level of luxury."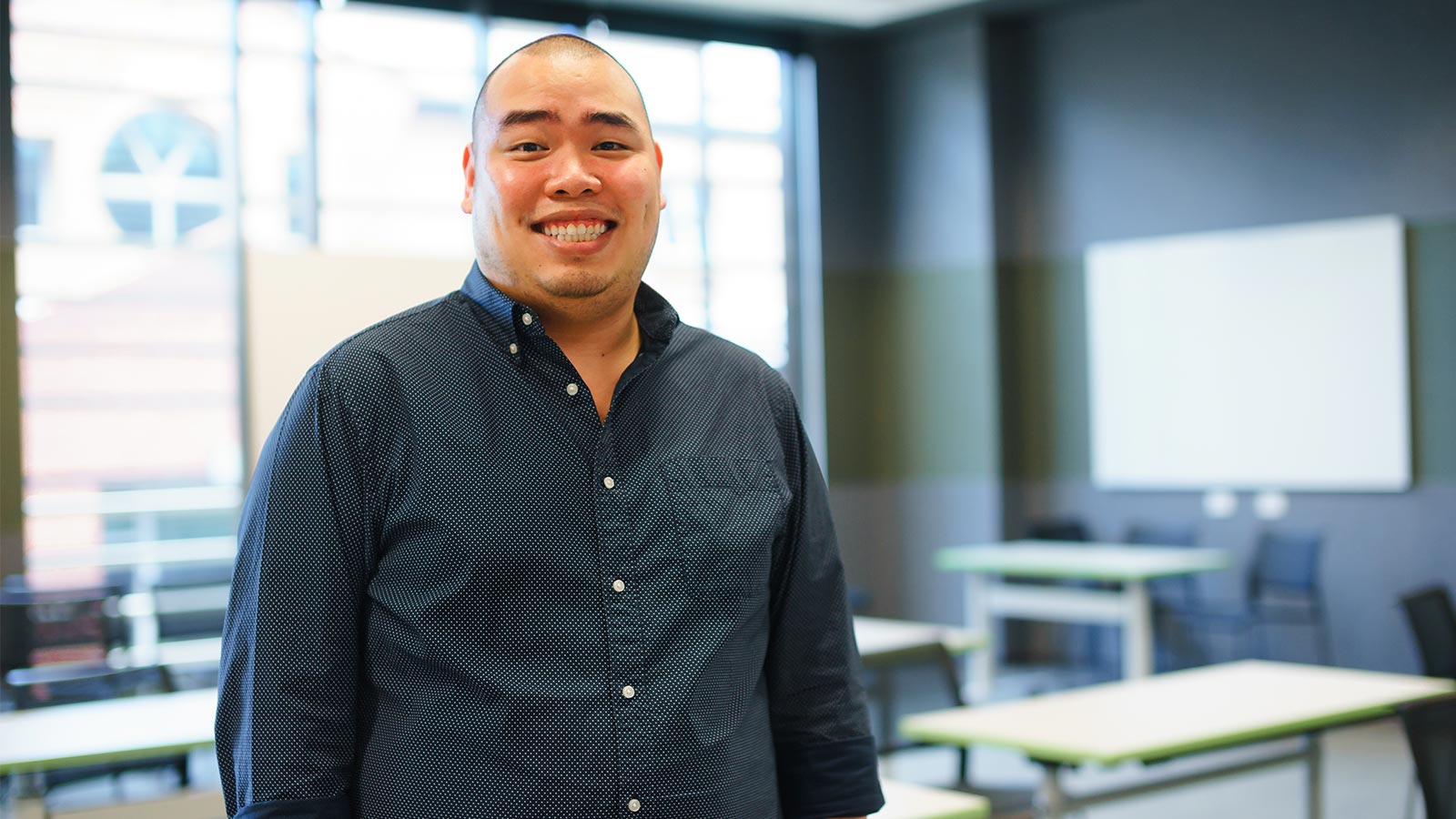 Dr Beo Thai is an expert in tourism marketing and says consumers are moving back to traditional hotels
Uptake in holiday homes causing an 'Airbn-bust'
While investment in holiday rentals has led to a shortage of properties for residential lease, Dr Thai says short stays are now becoming an oversaturated market.
"Right after COVID, especially in 2022, people were keen to travel, so demand for accommodation was high and housing stock was high because of cheap mortgages and low interest rates. But now with a hike in rates, inflation and the cost-of-living crisis, there is less of a demand for travelling," he explains.
"But because a lot of investors bought up stock of houses in attractive locations for short-stay rentals, there is too much supply in the market. Now hosts really need to fight to get more guests, which means slashing their prices. People have started to use the term 'Airbn-bust' to describe this decline in bookings."
Recognising housing as a human right
The latest federal budget introduced new tax rules around income made on Airbnb, however Professor McGuirk says Australia has been slow to enact any strict regulation around short-term rentals.
"Some cities like London and Amsterdam have capped the number of nights you can short-term let a place for, like 30-90 per year, but in New South Wales, it's 180 nights a year, so you could legally rent your home out every weekend," she says.
Cities across North America have zoning laws and tourist taxes for short stays, while Paris uses tax revenue generated through Airbnb to buy out commercial space and convert to residential property.
While Professor McGuirk agrees that platforms like Airbnb do have some social responsibility, it is up to government to regulate the housing market and to do more to address the wider housing crisis. She says one key way this needs to be done is through investment in social housing, which has been "neglected for decades."
"We need to recognise housing as essential infrastructure. We have gotten used to thinking about housing as an asset: as something that you own as an investment, rather than for its 'use value', to live in and have shelter in. But we've started to think about it as a store for our savings or a way to generate income," she says.
"We need to shift back to thinking about how essential housing is for any society to function. It's what lets us go to work every day, lets us raise our families, look after aged parents. If we let it become primarily an asset, we undercut everything about our social fabric. People are starting to really feel that way now that it has reached crisis conditions."