Three scientists share how their passion for psychology led them down different research paths
---
We spoke to three PhD candidates about their research projects exploring links between psychology, cognition and biology.
Food for thought
Naomi May was determined to have a career in psychology when she left high school and enrolled at university.
"I went to university very set on becoming a clinical psychologist, but after doing my Honours I became really interested in research and decided to apply for a PhD," she says.
Naomi is now in her third year of her PhD at the University of Wollongong (UOW) and her thesis, titled Harnessing the power of plants: Using phytochemicals to improve cognitive function and symptoms of mental illness.
She is investigating the effect of phytochemicals (compounds in plants that make up a plant's immune system) on the human brain, to aid in the prevention of neurological conditions such as dementia.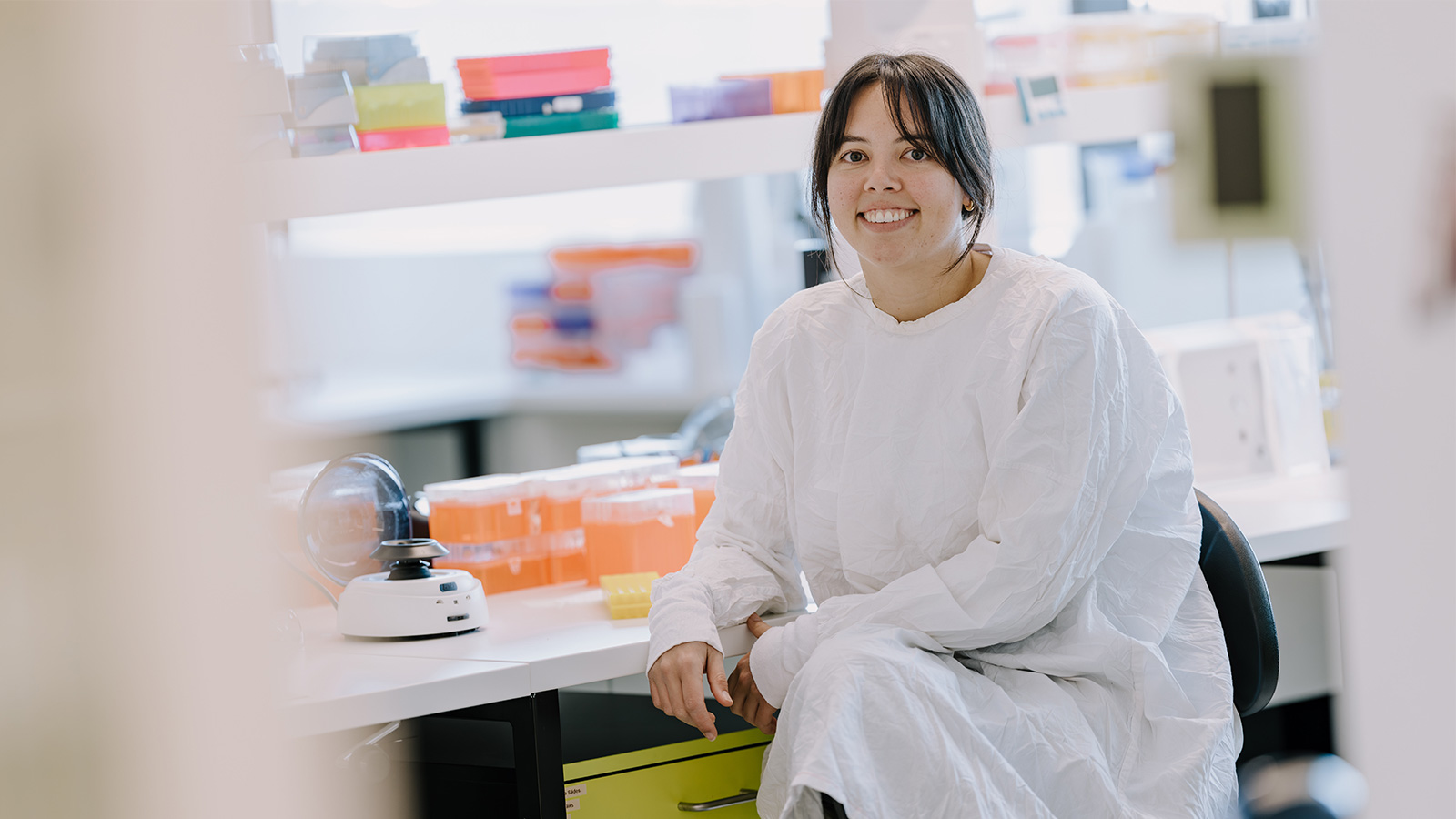 PhD candidate Naomi May. Photo: Michael Gray
Her latest clinical study involved research participants with a mean age of 75, with mild cognitive impairment.
"Mild cognitive impairment is a diagnostic category in between healthy ageing and dementia. We gave participants a fresh batch of a high anthocyanin plum juice that they had to drink every day for eight weeks," says Naomi.
At the beginning of the study, participants gave blood and saliva samples and completed a series of tests with a neuropsychologist to measure their cognition. The same tests were completed again at the end of the eight weeks and compared to the original results.
"We analysed that blood and saliva looking at inflammatory markers and stress hormones, and compared the pre to post for the people that had the high anthocyanin juice versus others who had a placebo juice."
Dementia is currently the second leading cause of death in Australia, with an estimated 400,000 Australians living with dementia in 2023, and more than two thirds of aged care residents living with moderate to severe cognitive impairment.
While there is still much work to be done, early results show evidence of positive change through the use of the high anthocyanin juice.
"I hope this research can help in the development of safe, effective, and accessible treatments and preventions for psychological and neurological conditions and overall provide people with information on ways to improve their brain health."
Linking mind and body
Asmahan Elgellaie is completing her PhD trying to understand why people with depression are more susceptible to chronic conditions such as diabetes and heart disease.
While research shows links between obesity causing anxiety and depression, Asmahan's research looks at the biological differences of people with depression and how they may lead to obesity and weight-related conditions.
Her PhD, titled Metabolic hormones and pro-inflammatory cytokines in major depressive disorder: associations with psychopathology and cardiometabolic disease risk factors, and sex effects, looks at the physical differences between biological males and females with and without depression, such as hormones, insulin and resistance, and inflammatory makers.
"I found that people with depression had higher prolactin, insulin, and inflammatory markers compared to people without depression. This is a concern because these are all related to higher blood pressure and risk of heart disease and metabolic disease such as diabetes," Asmahan says.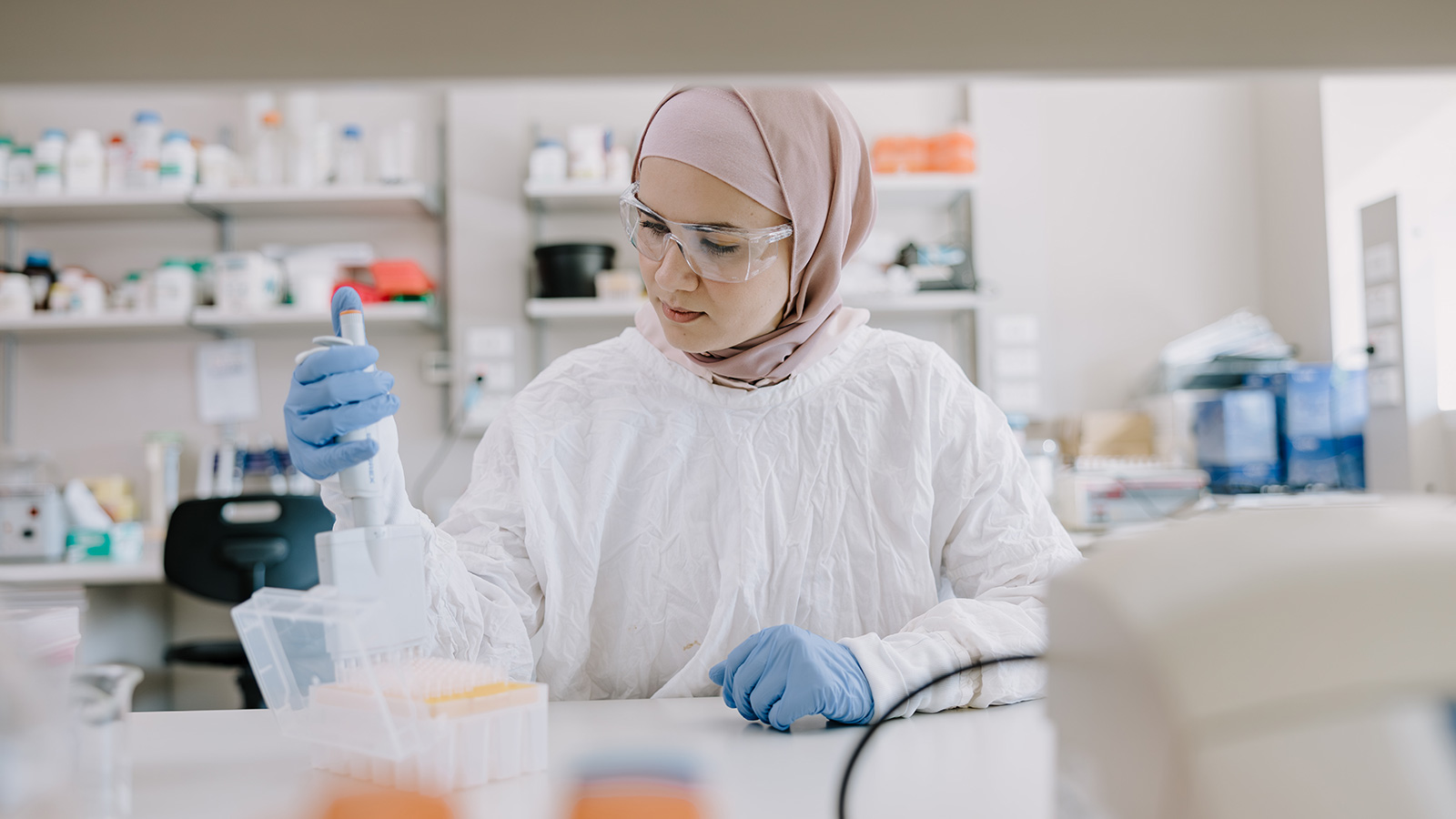 PhD candidate Asmahan Elgellaie. Photo: Michael Gray
Asmahan completed a Bachelor of Medical and Health Science with Honours in Clinical Anatomy before settling on her PhD topic.
"I have always wanted to contribute to the medical field and thought being a researcher was an excellent way to allow me to give something to the community and one day improve the health of people," she says.
"Research is very rewarding. It's like, here is the problem... let's investigate and work on the solution. It is about finding answers to eventually help people and improve our health, which is my ultimate goal."
Understanding food addiction
Stephanie Roemer is completing her PhD researching mental and physical aspects of food addiction and overeating.
Stephanie completed a Master of Neuropsychology in the Netherlands, before moving to Australia to embark on her thesis Neurobiological and Psychological Evidence of Food Addiction.
"I was always interested in research regarding problematic eating behaviour and when I did my master's I became more interested in neurobiology, so I combined both in my PhD research," she explains.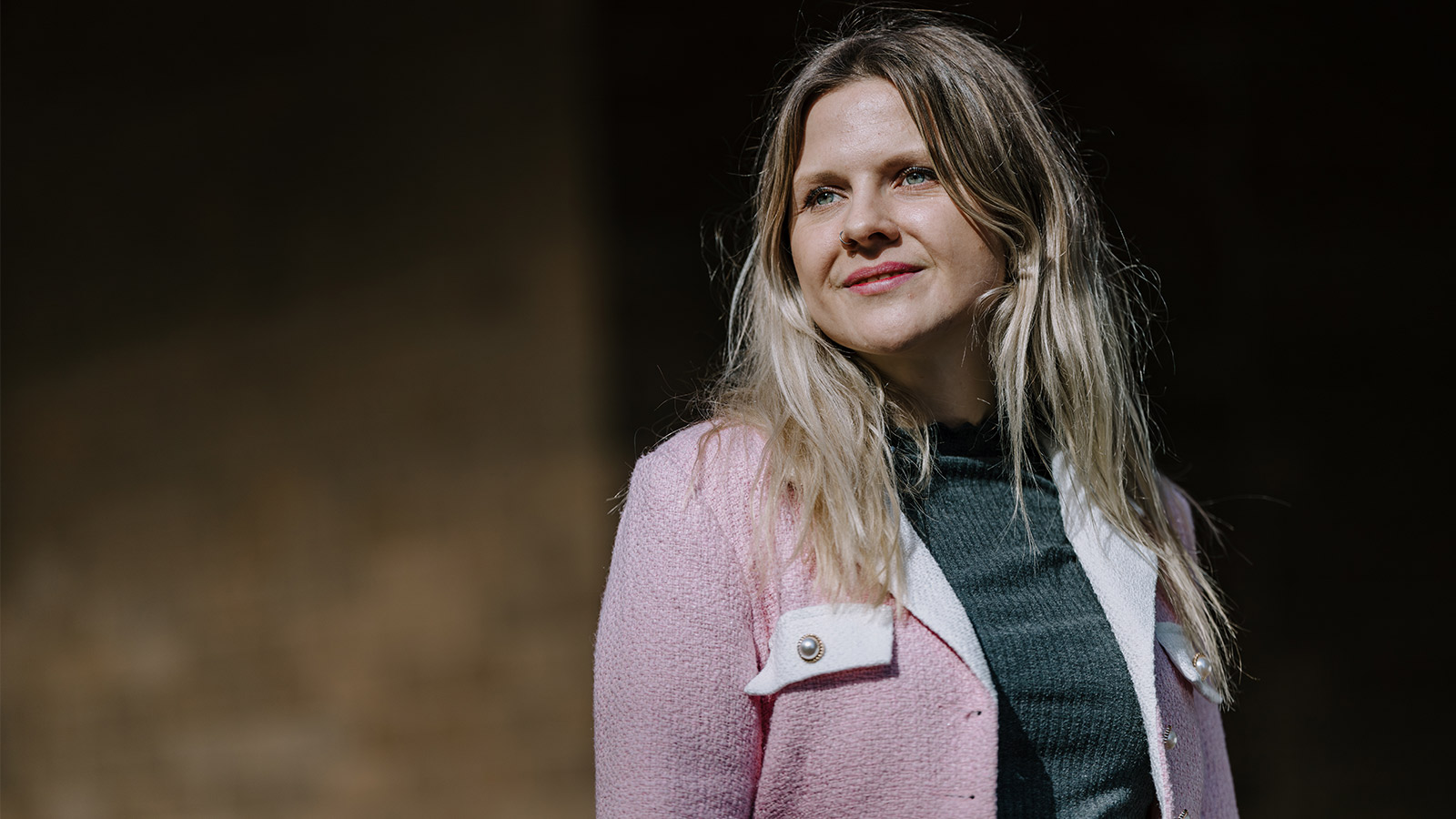 PhD candidate Stephanie Roemer. Photo: Michael Gray
Her research investigates different hormones and blood biomarkers, such as leptin, glucose and insulin, as well as diet, exercise and sex differences and their potential contributions to food addiction.
"In the systematic literature review, we found evidence for links between food addiction and several hormones and blood biomarkers in humans, so there is good reason to assume the involvement of hormones in food addiction, including its links to appetite and the overlap with stress-related mental disorders," says Stephanie.
Acceptance of food addiction as a disorder is still debated in the psychological and medical community, however Stephanie hopes her research will help with recognition of the condition.
"In the long run, I hope to better understand the psychological and neurobiological underpinnings to develop more informed treatments for food addiction and eating disorders."