Leaving home at 17 is a challenge in itself, but when you relocate to a new country on your own, the challenge becomes even tougher.
---
Ali Husnain did both, but he was supported in navigating the journey with the UOW College Homestay program.
When he finished high school at 17 in Pakistan, Ali went searching for the best universities in the world to complete his tertiary education. He got offers from the US and other countries, but because he was under 18, there were many other things he had to consider.
So, when his parents learned about the Homestay program at UOW College, they suggested it would be their son's safest and best option.
"The biggest concern for my parents was where I would be living and the cultural differences. Being on your own in a strange country could be very hard.
"But the UOW College Homestay program allowed me to get to know the culture of Australia as well as be part of a family."
Ali arrived in Australia at the beginning of 2020 and enrolled in the Diploma of Information Technology at UOW College as a pathway to the Bachelor of Computer Science at UOW.
"I arrived here at the end of February 2020, just as the pandemic started," he said.
"In the first three months I was here I got diagnosed with an idiopathic illness and had to go to hospital.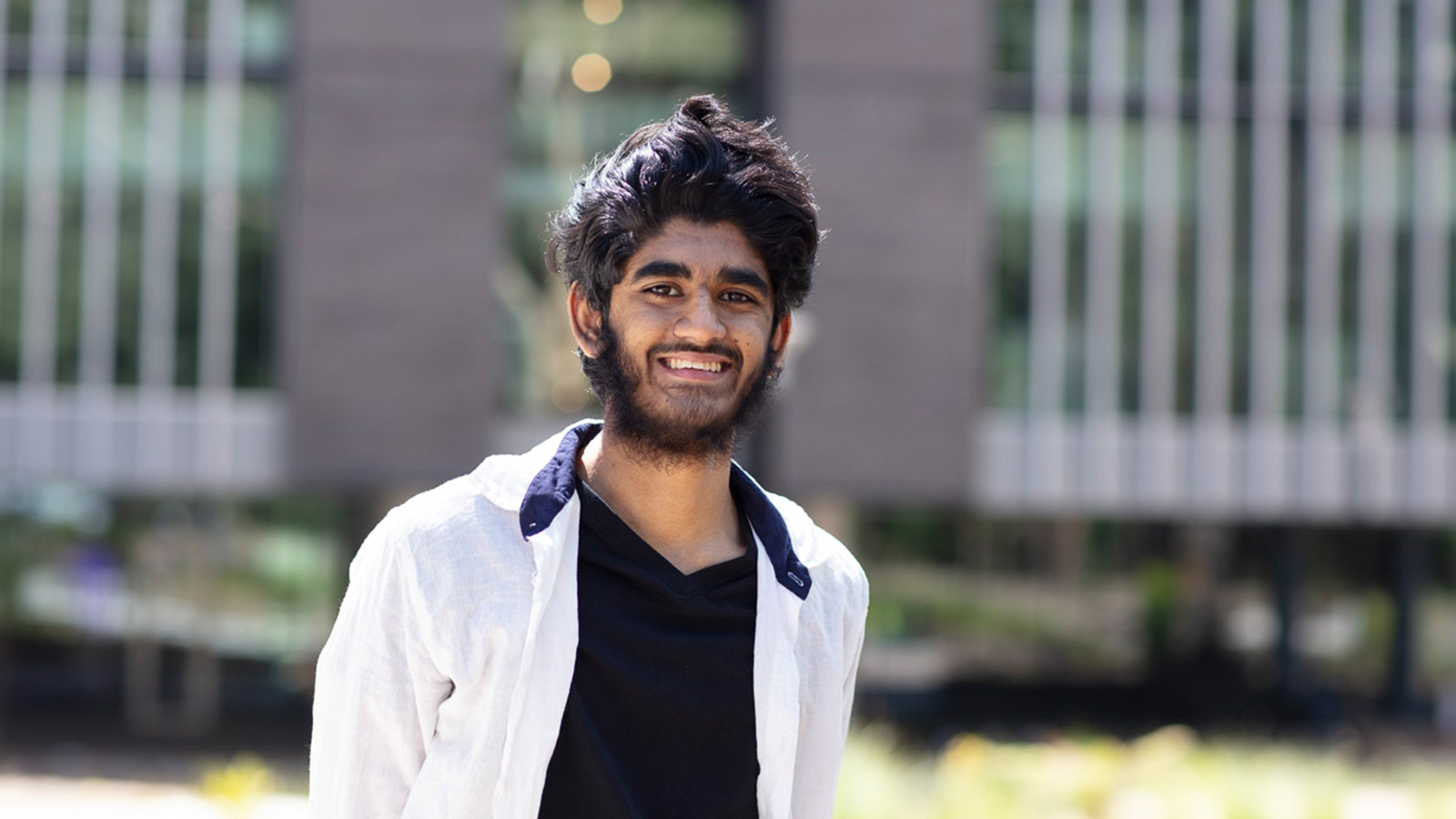 "I had no idea how to get help, but the College and my Homestay family managed it all. The College had all my details and was able to handle everything, and my Homestay family was always there. They visited me in the hospital every day and took care of me."
After recovering from his illness in 2020, Ali completed his Diploma and then transitioned into the Bachelor of Computer Science at UOW.
"The Diploma let me transition straight into the second year of the bachelor's degree, so I didn't miss out on any time doing it this way," he said.
"I enjoyed the teaching at UOW College because of the smaller class sizes and how they looked after me.
"The lecturers at the College would email or call you just to see if you were doing okay. They really support you.
"The support I received during my Diploma at UOW College also helped me to get good marks at university and based on that, I was awarded a scholarship.
"Going to the College first gave me a lot more confidence. If I had gone directly to university, I would have missed out on a lot of things because having to manage living in a new country would have been overwhelming.
"The College made it all a bit easier, and I was doing the same subjects as I would have done at university, but the way it was delivered through the College made the difference."
The UOW College and University Student Homestay program is designed to connect international students with local families living in Wollongong to help them adapt to a new culture and lifestyle. Facilitated by UOW College, Homestay is available to both domestic and international UOW college and UOW students.
Ali's connection with his Homestay family was so successful that he is still living with them nearly three years later and said they are now like his second family.
When he first applied to the program, Ali said he was sent details about the family, and said when he met them, the connection was instant.
"They were perfect. They were outgoing and lived right next to the beach in Wollongong," he said.
"They have been so good to me that I am still living with them."
Learn more about the pathway programs that UOW College Australia offers to set you up for the future.
Become a Homestay host
---
Earn extra income while helping international students find a home in Wollongong.