Making sure children maintain a balanced diet and regular exercise can be a tough task for parents and carers. That's why these researchers are putting their plans into action.
---
A group of researchers from the University of Wollongong (UOW) is creating healthier lifestyles by helping educators, children and families to make better choices when it comes to nutrition and physical activity.
Led by world-leading children's nutrition expert Distinguished Professor Anthony Okely, Evidence-based Healthy Activity and Nutrition for Children and Environments (ENHANCE) works with Early Childhood Education and Care (ECEC) providers, schools and outside of school hours care (OSHC) centres to instil healthier habits in children through collaboration with government and industry.
Beginning in 2017, the group was funded by the NSW Ministery of Health's Prevention Research Support Program (PRSP) and initially focused on family daycare and OSHC within the South Western Sydney and Illawarra-Shoalhaven Local Health Districts.
"In the first round of funding, the goal was to conduct direct observations of nutrition and physical activity environments in these settings. This was through observing behaviour and accelerometry data, capturing objectively measured physical activity," says Professor Okely.
"We have then taken this information to determine the type of interventions that can be developed, with a strong focus on co-creation. We do this co-creation process through qualitative interviews and focus groups, which led us to the development of the Eat Smart Play Smart app, the professional development training in OSHC and the online quality improvement tool in family day care."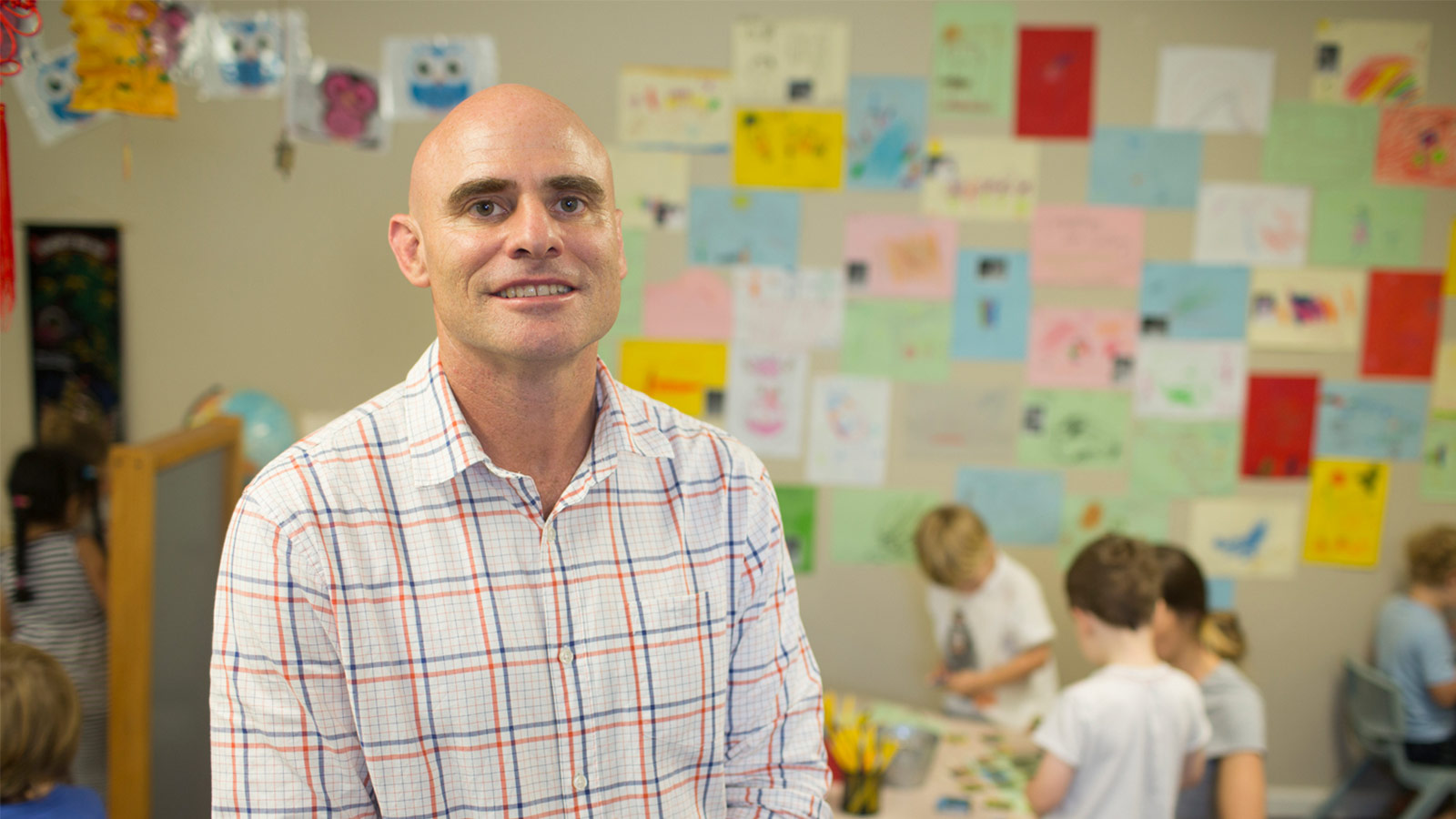 Professor Anthony Okely is a leader in the children's health research. Photo: Paul Jones
A broader scope
In 2022, ENHANCE was granted extra funding and has since expanded to include more local health districts, schools, and education and care providers. The project is divided into three streams of research: the first 2000 days (conception to age five), primary school and high school.
The bulk of the projects sit under the first 2000 days, including the First Bite – Get it Right program to enhance children's nutrition literacy, and the Healthy Bytes program, to reduce unhealthy screen time in pre-school children.
"We used the findings from our family daycare audit to inform the development of an online resource for the sector to support healthy food practices. Our findings suggest that NSW Health's statewide training program, Munch & Move, had a positive impact on family daycare policies and educators' professional development," says project manager Sarah Ryan.
Observations of primary school-aged children in OSHC also showed that fruit was offered 94 per cent of the time, however discretionary foods such as salty and sweet snacks were also offered on around 80 per cent of occasions, while vegetables were offered less than half the time (44 per cent).
"The observations also found that 26 per cent of children accumulated 30 minutes or more of physical activity. Services scheduling greater amounts of child‑led free play, those who created opportunities for staff‑led organised play, and those who played active games that engaged the majority of children had higher levels of physical activity overall," says Sarah.
"Improvements to service‑level physical activity promotion practices, specifically the type of physical activity scheduled and the structure of games, may be an effective strategy to increase physical activity in children attending OSHC services."
A local and personal link
Peak Sports and Learning is an OSHC and vacation centre based in the Illawarra-Shoalhaven with a focus on nutrition and physical activity and first got involved with ENHANCE as research participants in 2017, before contributing to the co-design process in 2022.
"We initially started out visiting their sites as part of the initial afternoon audit for Dr Ruth Crowe's PhD. Since then, Peak was part of the co-creation of the Professional Development Intervention, which includes using the Eat Smart Play Smart app," says Sarah.
Peak Sports and Learning co-owners Ashleigh and Grant Neill, both UOW graduates, say the ENHANCE partnership has been instrumental in the growing of their business and their shared goal of getting kids active.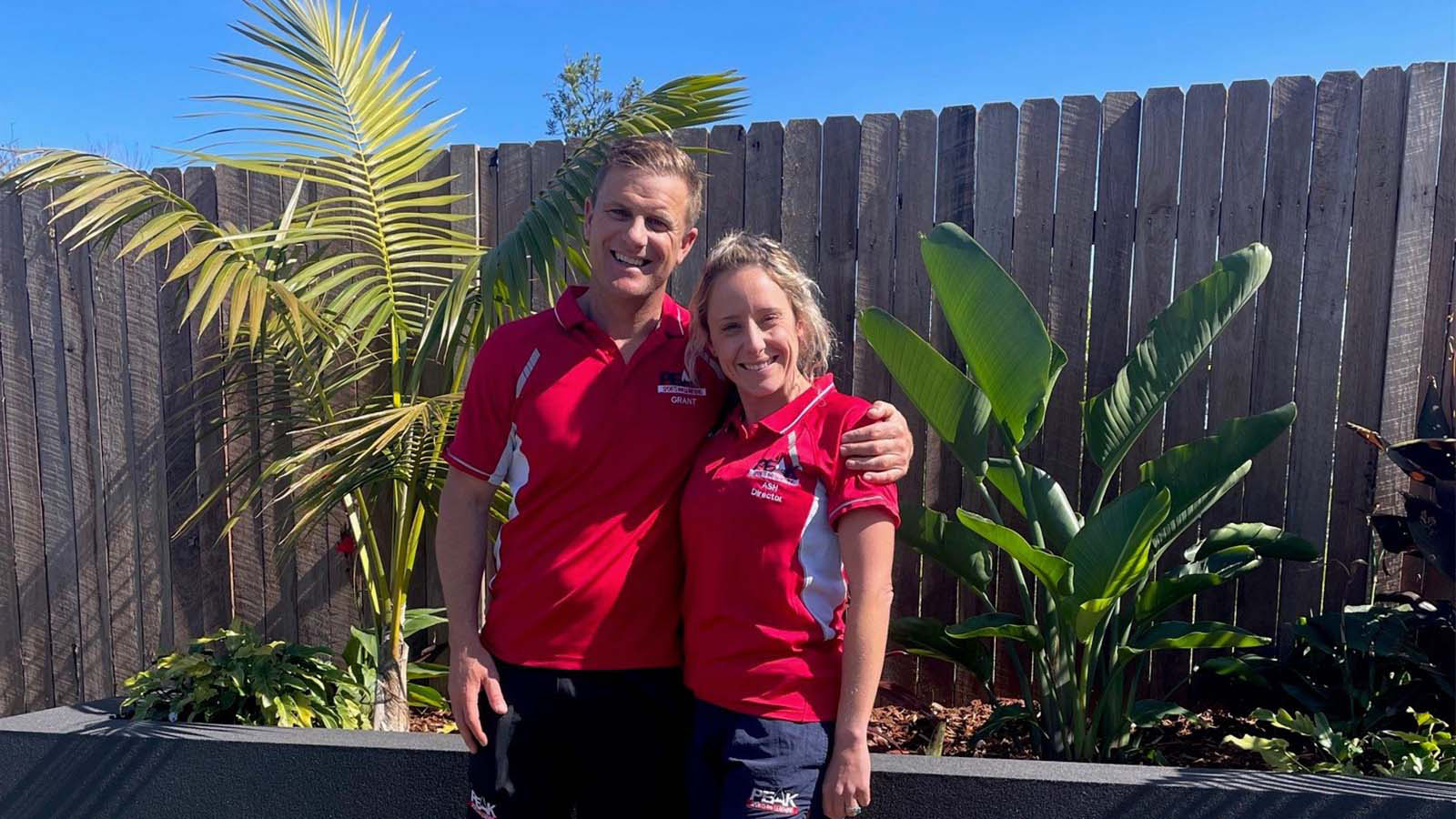 Owners and directors of Peak Sports Learning, Grant and Ashleigh Neill

"It's so wonderful to work alongside different stakeholders to share the importance of our sector. A huge part of our philosophy is promoting and providing healthy eating practices and increased physical activity for children and young people. Being that this was at the core of the project, it was really helpful for us to measure where we stood in comparison to other providers," says Ashleigh.
"It's nice for everyone at Peak to see that, based on our control group, we are living up to our philosophy. We are providing healthy food options, promoting the importance of healthy eating and getting our children moving. Essentially, it solidifies we are achieving one of our core goals."
"In a nutshell, ENHANCE is on a mission to empower kids and their communities to live their healthiest lives," adds Sarah.
"We're passionate about making healthy environments where children live, learn and play, and our research is paving the way for evidence-based policies and practices that will shape a healthier future for all."