Selin Gulez loves to learn about the way the world works.
---
Although she faced challenges in turning her passion into action during high school, she never let go of her big visions for the future. Today, she is pursuing a Bachelor of Science Degree with a major in Physics, thanks to the university preparation program at UOW College.
Selin's passion and dedication to her studies paid off when she was awarded the New Colombo Plan Scholarship, where she had the opportunity to visit Nuclear Physics facilities in Japan and Vietnam. There, she met with esteemed academics in her field and learnt about groundbreaking research. Blown away by the remarkable strides made in cancer research and treatment, Selin is now more inspired than ever to make her mark.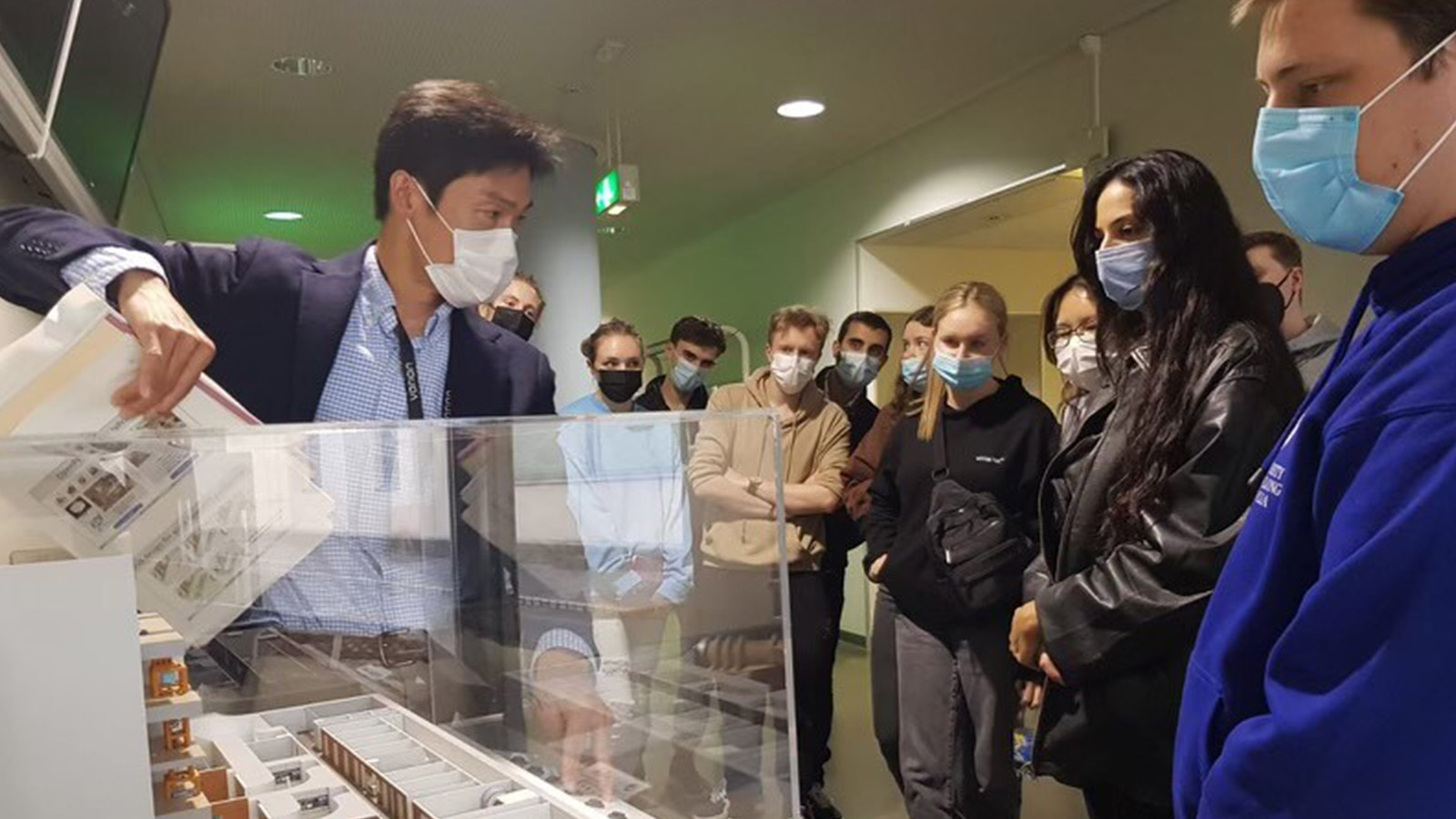 Selin travelled to Japan and Vietnam as part of her studies
But before she enrolled at UOW College, she felt limited in being able to put her passion into practice.
After high school, Selin decided to take a step back from the classroom.
"After finishing school, I took four years off. I worked, travelled a lot and read a lot of books. I have a curious nature and I like to know how everything works. I feel that I was born to be a physicist and with my inquisitive nature, I feel that I could contribute to research that was going on in that area."
However, after discovering that passion, Selin then realised her ATAR did not suffice for a degree in physics. Likewise, she hadn't completed the right subjects from her Higher School Certificate to be eligible to enrol into a physics degree.
Selin did what she does best and researched how she may be able to achieve her dream and discovered UOW College.
"I have Autism Spectrum Disorder and ADHD. Prior to beginning my studies, I completed an ADHD management course at the UOW Northfields Psychology Clinic, which helped me with my time management and organisational skills."
Selin admits she was nervous about going back into study.
"I wanted to do exceptionally well, and I was aware that physics was such a challenging subject," she says.
"I was not too confident because I hadn't completed higher mathematics in Years 11 and 12.
"The UOW College program was amazing. The workload, assignments and expectations were at a level in between high school and university. It was the necessary stepping stone for me to have the practice and time to acquire many academic skills."
"The College not only helped me with my maths, but it also taught me how to be a good researcher."
"I learned about finding reputable sources, referencing, and academic writing, which I wouldn't have known how to do if I hadn't gone to the College."
"I am passionate about pursuing a path within research, so these skills acquired from the College program are lifelong."
"My current degree is intense, and I know if I had gone into it straight away, I may have struggled with the workload."
Selin did so well during her time at UOW College that she was asked to become a Peer Learning Mentor, a role she says she has found rewarding.
"My maths teacher at the College recommended me for the Peer Learning Mentor program," Selin says.
"I received an outstanding achievement award from the College and they offered me the role, so I have been employed as a Peer Learning Mentor since March 2021."
Now, Selin is teaching other students maths and English, as well as assisting them in classes and tutorials if they need support.
"It's been amazing to gain experience in a teaching role because I was aware that many researchers employed by universities also teach university subjects on the side," she says.
"I feel it's very rewarding work and I know when I was a student, I took advantage of the Peer Learning Mentors to help me."
Selin is planning on finishing her degree next year and then going on to complete her Honours before deciding on which branch of physics she'd like to specialise in.
"The College set me up for success and I tell everyone, even if they don't need to go through the College they should because it was the foundation that I needed in order to create a bright future for myself."