There are currently more than 301,000 registered nurses employed in Australia, with employment projections estimating a growth of nearly 14 per cent over the next four years.
---
Despite the expectations of growth, there is a consistent gender imbalance in the industry, with men making up only 11 per cent of the nursing workforce, increasing less than two per cent since 2008.
Based in Wollongong, Harry Clout is a travelling agency nurse, doing fly-in-fly-out work for short-staffed hospitals in rural and remote areas. He originally had ambitions of becoming a teacher, but instead went on to complete a Certificate 4 in Aged Care, where he found a passion for nursing.
"This exposure into healthcare helped me discover the field and fall in love with its diverse and challenging nature," he says.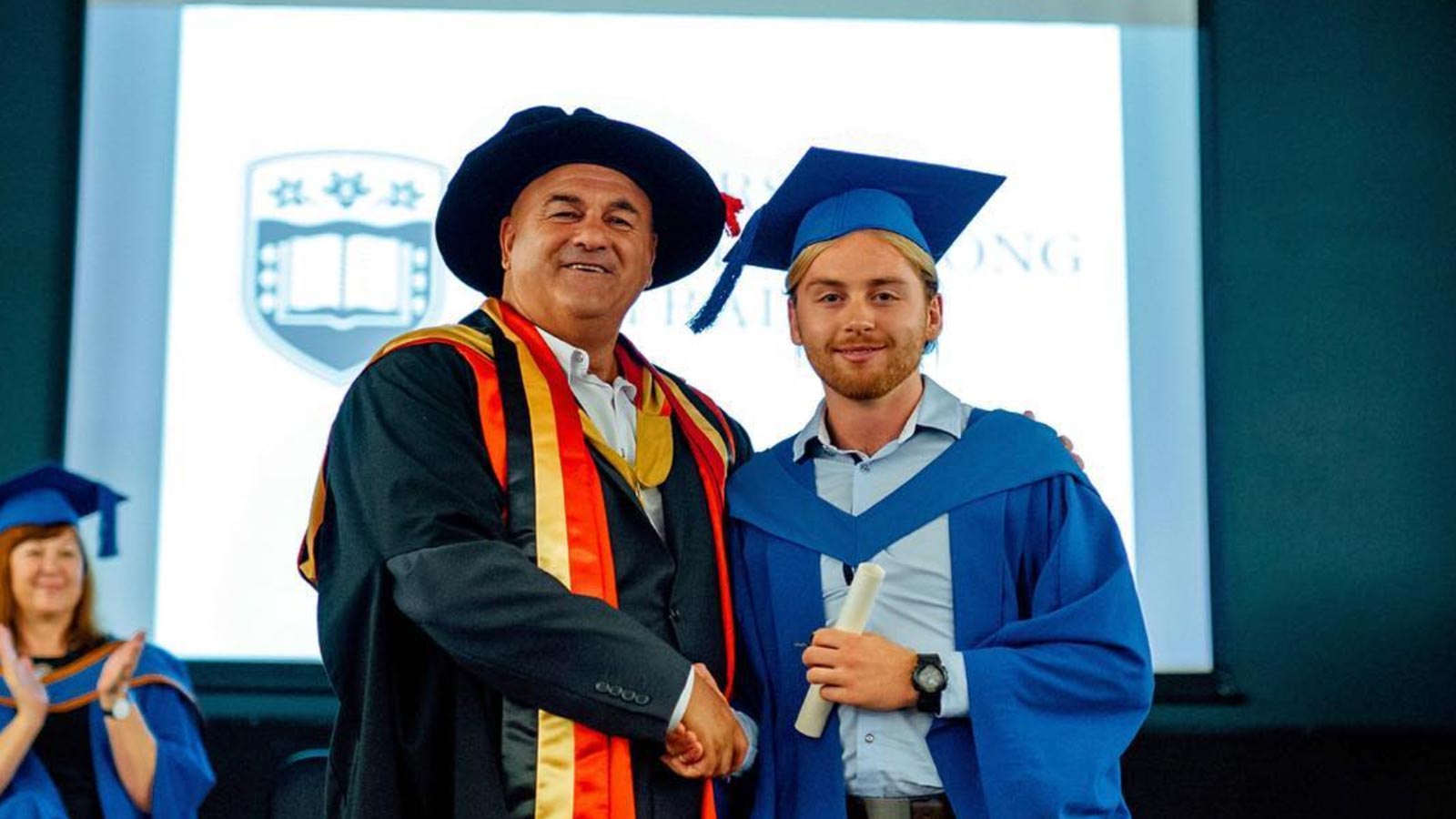 Harry Clout graduated from UOW with a Bachelor of Nursing in 2018
He recalls being one of only three men in his class of 15 people and felt a stigma once he entered the workforce.
"I did have some trouble when working in aged care, as bullying and poor workplace morale have historically been very prevalent," says Harry.
"I overcame this by focusing solely on my residents and their needs and ignored anything that was not in their best interests."
Harry used his Certificate 4 as a pathway into UOW, where he graduated with a Bachelor of Nursing in 2018. He remembers often being the only male in his tutorials of 15-20 students, but says he hasn't faced any issues of stigma since becoming a registered nurse.
"Sometimes people are surprised when I say I'm a nurse, but they are usually people who haven't had much exposure to the acute healthcare setting (hospitals)," he says.
Harry has managed to combine his passion for nursing with his love for van travel, camping and roadtrips, primarily working in rural and remote areas. His first role as a registered nurse was in the tiny town of Wilcannia in Outback NSW.

"Wilcannia is a town of about 700 people, approximately 1100 kilometres west of Sydney. There is no doctor that lives locally, so after hours the nurses run the ambulance service and assess patients before calling for a doctor who is hundreds of kilometers away. For a junior nurse, this was a daunting but awesome experience," Harry says.
"After this I worked in the Broken Hill emergency department for three years, before going into my new role as a travelling agency nurse."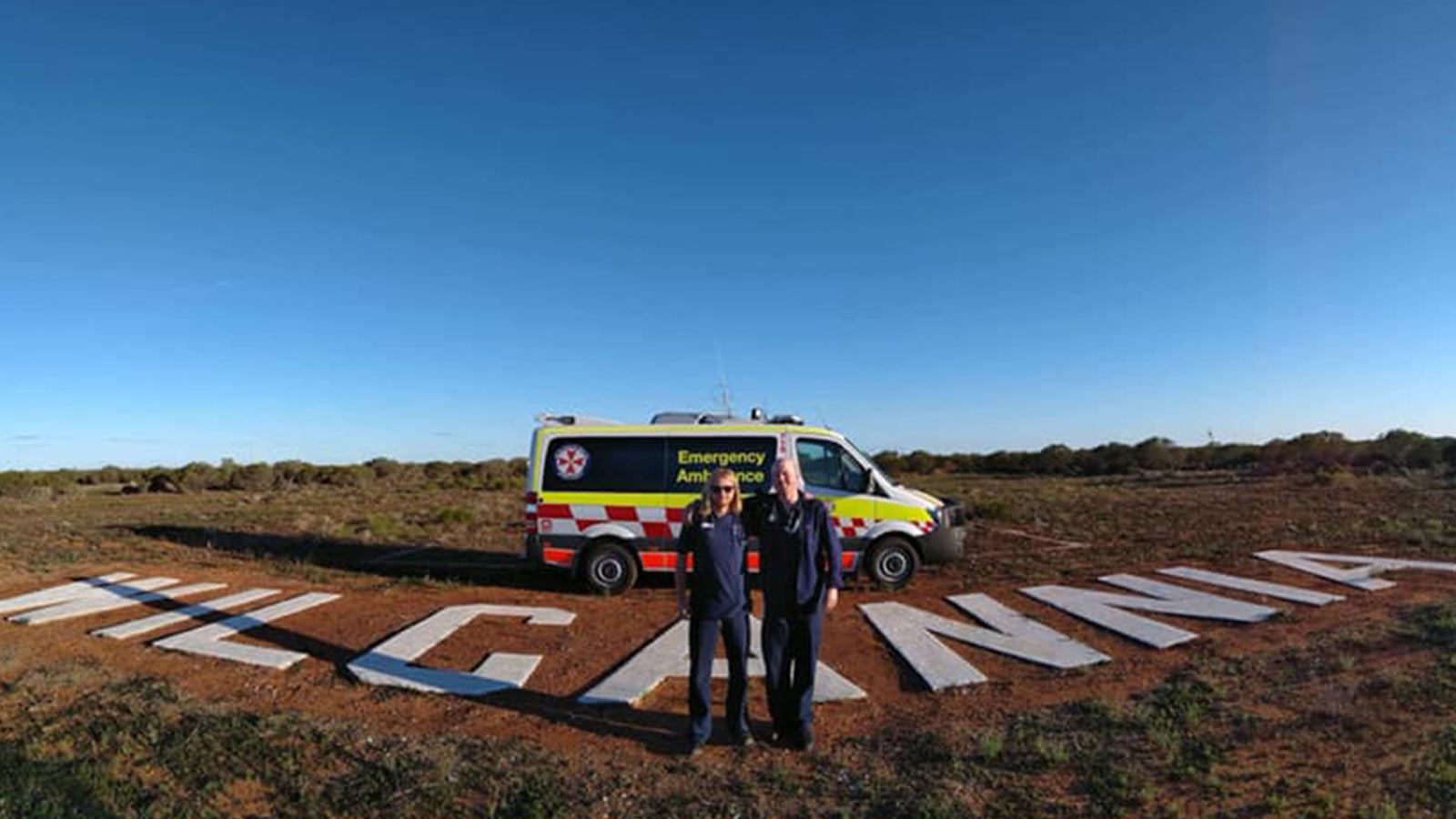 Harry in the outback town of Wilcannia, where he worked as an ambulance nurse

Harry says his career as a nurse has changed the way he sees the world, and encourages anyone who has a passion for helping people to pursue a career in nursing.
"Working in emergency departments, you get a real understanding of mortality and how fragile life can be. This has given me a different perspective on health and life in general," he says.
"Saving someone's life with a great team of clinicians and colleagues is a pretty epic feeling. I know countless nurses that have worked in so many different roles all within the field. It's a very diverse and satisfying career - I really enjoy working with people and their gratitude is something that always brings me back."

UOW Nursing is currently ranked first in Australia for skills development and learner engagement, while consistently scoring five stars for teaching quality and student support.
Undergraduates looking to pursue a career in nursing can apply for a Bachelor of Nursing at UOW and choose to study at our Wollongong, Liverpool, Sutherland, Shoalhaven, Batemans Bay and Bega campuses.
Nurses or healthcare professionals who wish to advance their career can choose from a range of postgraduate health degrees at UOW, specialising in leadership, aged and dementia care, Indigenous health, and public health.
Postgraduate students studying in 2023 can choose to study online and part-time and save up to 75% on course fees.