"I was in Year 12, in sixth form as they called it then, when my mother died," says Professor Patricia Davidson, Vice-Chancellor and President of the University of Wollongong (UOW).
---
"I think it was watching the nurses in the hospital and what they do that inspired me. I went to ANU [Australian National University in Canberra] for a year but I dropped out as my life was in chaos. What was planted in my mind was the importance of the nurses."
In 1977, Professor Davidson left ANU to begin her clinical training at Wollongong hospital.
"Nursing is not an easy career at the best of times, and in those days, you really had to step up quickly. You took on huge responsibilities," she says.
"I can still to this day see the eyes of the man who had a cardiac arrest - my first death in front of me. As a young person, those events were very challenging. But there was also an amazing team spirit and camaraderie, and we all looked after each other."
Professor Davidson was a qualified nurse when she arrived at UOW to study a Bachelor of Arts in the 1980s, followed by a Master of Education, which enabled her to communicate the science, policy, and ideas that she had gained from her first degree.
"In my era [at nursing school] it was all about teaching the next generation. I really found many of those teachers of that time to be quite inspirational, not just by their intellect, but also their kindness. And then I worked out that you can be student-centred, you can be flexible, and you can be creative with teaching."
While juggling her nursing duties with university, Professor Davidson became a student representative on the Illawarra School of Nursing set up committee, before becoming a foundation faculty member. Her advocacy helped pioneer the transition of nursing from in-hospital training to universities.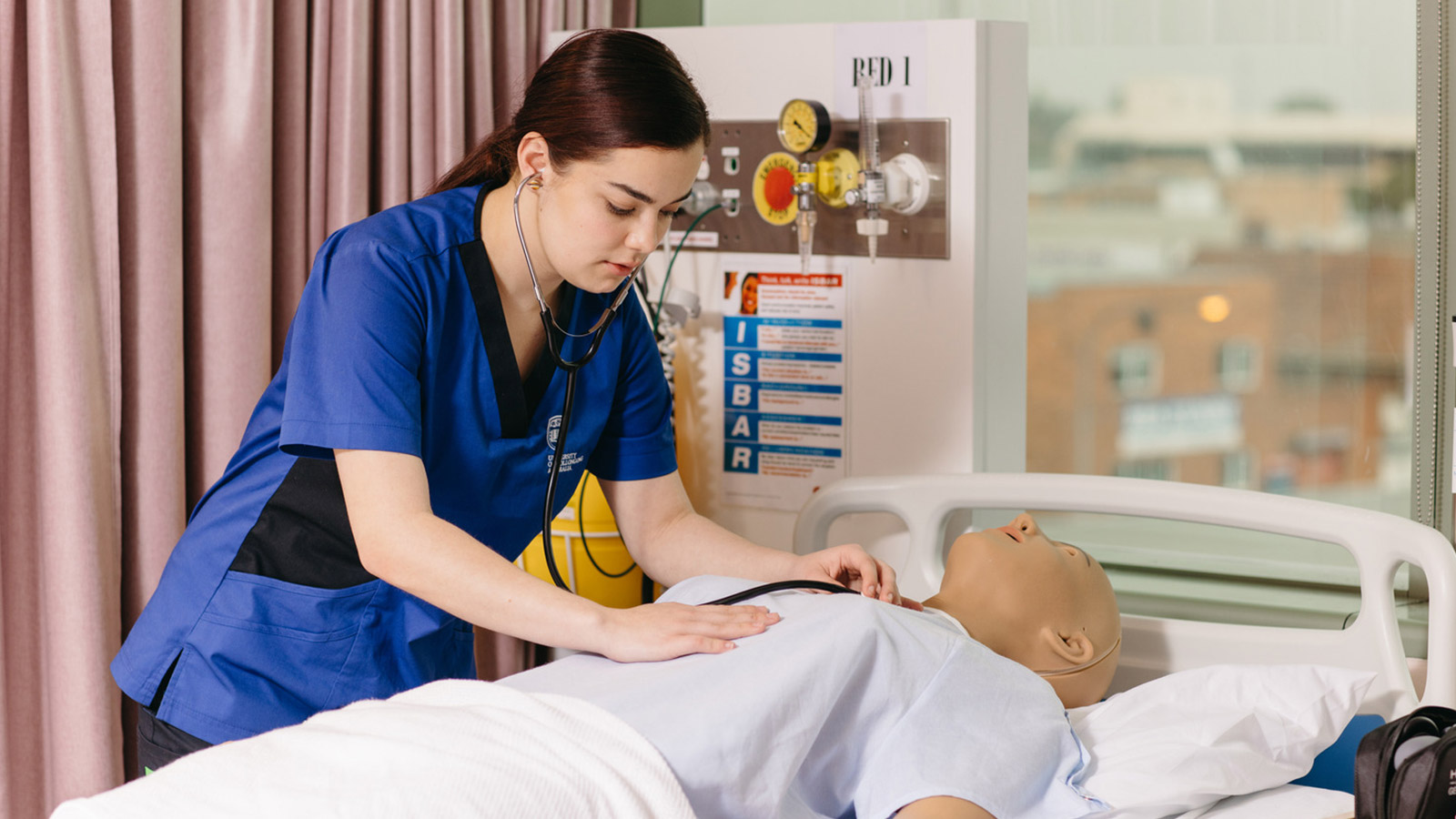 UOW Nursing is currently ranked first in Australia for Learner Engagement and Skills Development (Good Universities Guide 2023)

"It was a different time when only the very tenacious survived. Many people say we should go back to 'the good old days' training in hospitals, but not all of it was good. I think we have a much more nurturing environment for our new nursing students.
"We know from some rigorous research recently published in the Lancet, that if nurses are more educated, patient outcomes are better."
Professor Davidson's time at university also exposed her to the convergence of health outside of the hospital setting.
"Being at UOW really solidified that commitment to a broader vision of health that is not just biomedical. It taught me about the importance of the intersection of social and health issues and the importance of social justice," says Professor Davidson.
That thread of social justice has been ingrained in Professor Davidson's career from the very beginning.
In 2003, she spearheaded a novel cardiac rehabilitation program for women, which continues to operate today and is strongly committed to supporting First Nations people. It has also helped to build health research resources in Thailand, China, Indonesia, Lebanon, Saudi Arabia, Iran and Turkey.
Since then, she has worked as Professional Chairs in Cardiovascular and Chronic Care at Curtin University and the University of Technology, Sydney, and Professor of Cardiovascular Nursing Research at Sydney's St Vincent's Hospital.
In 2013, Professor Davidson became the Dean of Nursing at the prestigious Johns Hopkins University in the US. When the COVID-19 pandemic hit in early 2020, she saw herself back on the frontline, voluntarily giving vaccinations alongside her nursing colleagues.
"I'm a huge advocate for nursing as a profession – it is a fabulous foundation to a great life. Nurses are consistently voted the most trusted profession, so as you can hear, I am immensely proud to be a nurse. It's such a privilege to have that relationship with people at times of vulnerability, it is almost hard to explain."
UOW Nursing is currently ranked first in Australia for skills development and learner engagement, while consistently scoring five stars for teaching quality and student support.
Undergraduates looking to pursue a career in nursing can apply for a Bachelor of Nursing at UOW and choose to study at our Wollongong, Liverpool, Sutherland, Shoalhaven, Batemans Bay and Bega campuses.

Nurses or healthcare professionals who wish to advance their career can choose from a range of postgraduate health degrees at UOW, specialising in leadership, aged and dementia care, Indigenous health, and public health.
Postgraduate students studying in 2023 can choose to study online and part-time and save up to 75% on course fees.