Five tips to make the transition from living at home to student accommodation a breeze.
---
You've packed your life into a suitcase and are standing in your new bedroom for the year. Moving into student accommodation and starting university is a huge adjustment, and the change can hit you hard.
However, as the many people who have once called your room their own will tell you, everything will be okay.
Take it from Wusulu 'Wu' Yamba. She is a first-year Pre-Medicine, Health and Science student at UOW living at Kooloobong Village. The big move from her hometown of Dubbo was daunting at first, but now a student accommodation pro and resident ambassador, she loves every minute.
Here are her tips to make the most of your first year living on campus.
Explore your new home
If you've just moved into Kooloobong Village, your new digs include a gamer's den, cinema and meditation space. Wu says plenty of students use these spaces, so don't be afraid to make yourself at home.
"There are always people using the kitchens to cook together. The cinema is booked out most nights. People are always playing pool in the games room. Those areas are in use, no matter what time of day. There is usually someone in there," Wu says.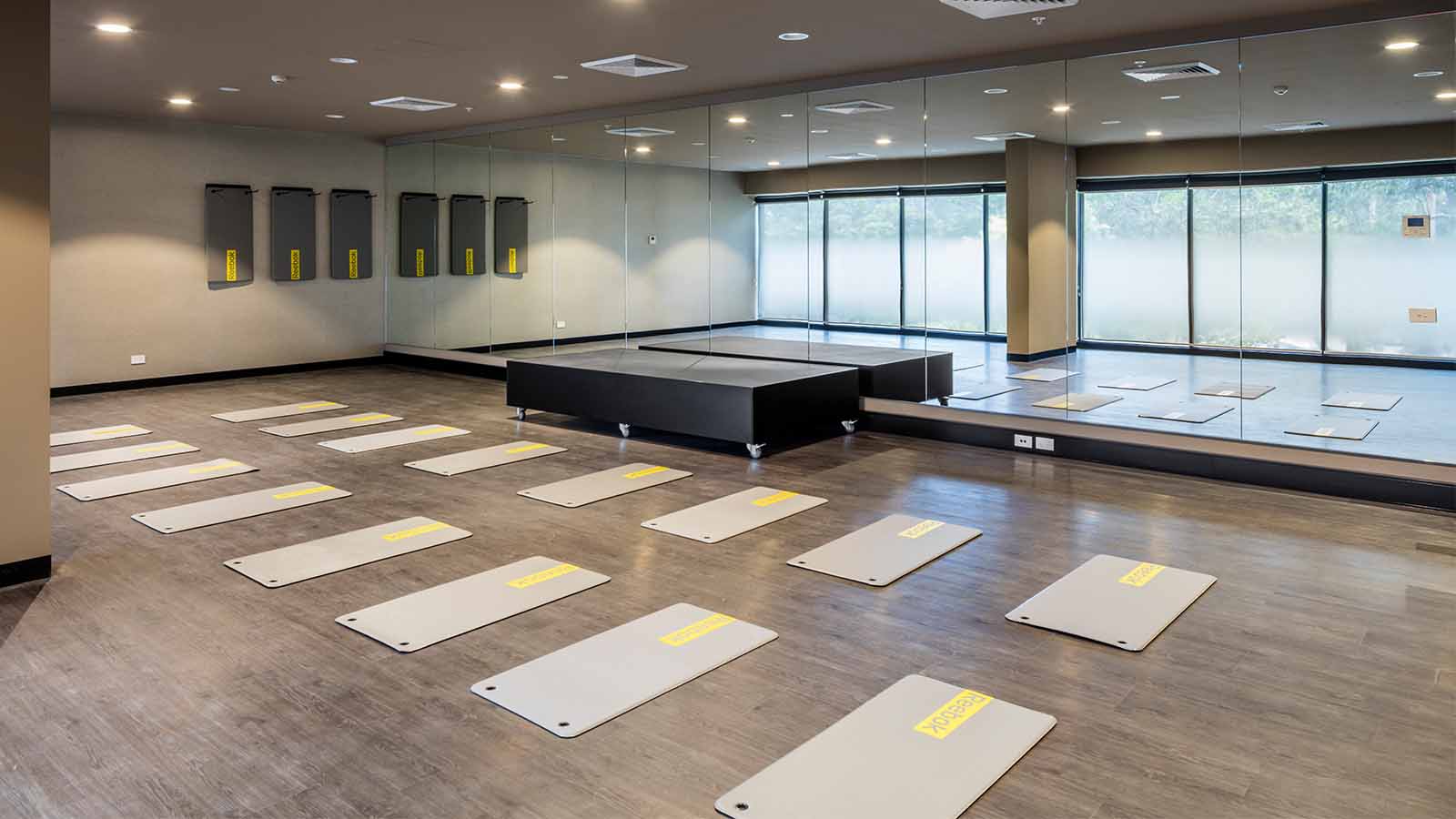 Zen out in the meditation space or catch a movie in the cinema.
Expand your circle
Wu made a wide circle of friends when she arrived at UOW, finding mates outside of student accommodation.
"Growing up in Dubbo, I could only have a small circle. So I wanted to have friends from Kooloobong, Wollongong locals and in my classes too," she says.
There are plenty of opportunities to meet new people at university. Hallway chit-chat can quickly blossom into friendships.
"Some of my classes this semester were quite difficult. I'd chat with people while walking out of class, and we'd exchange Instagrams. We would then keep up with each other during the semester. It's easy to bond over a subject," she adds.
Put yourself out there
It's advice that has stood the test of time, but that's because it works. The best way to make the most of living on campus is to put yourself out there, and the first step is often the hardest, Wu says.
"I had to push myself out of my comfort zone. Kooloobong held a big festival during my first week on campus. I hadn't seen much of my roommate, who I had met the night before, so I thought I'd go by myself and try to meet some people. Some of the first people I met are still my best friends to this day," she says.
Although Wu says that "everyone in Wollongong is friendly", she understands that not everyone will have the courage to mingle in big group settings. Therefore, it's sometimes easier to start small.
"Resident ambassadors will organise events within your level. They still run the big stuff, but it can be nerve-racking going to a barbecue with everyone. Instead, we sometimes go to the common kitchen and have a chat. It's an opportunity to meet people in a smaller setting."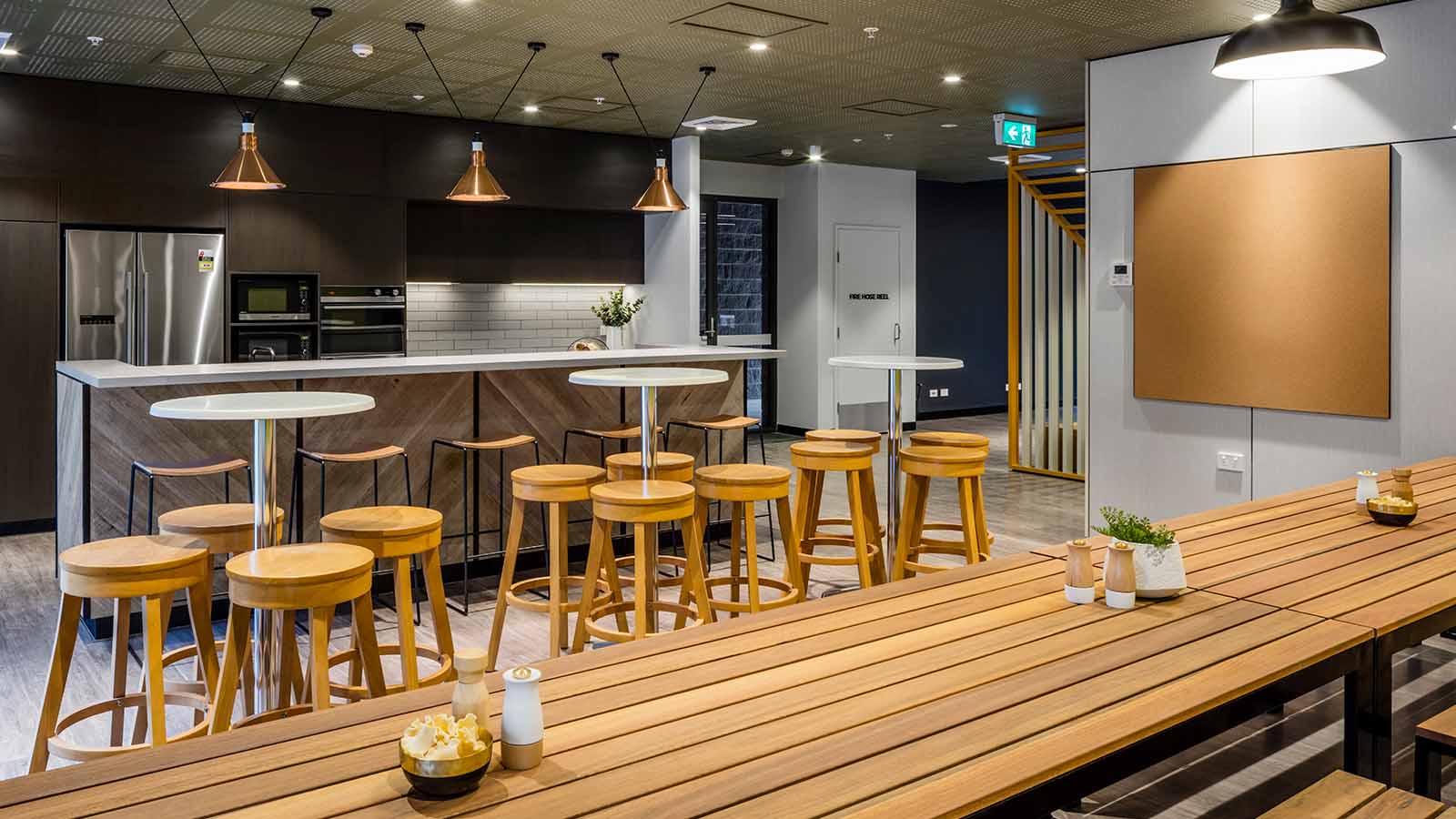 Common spaces are great places to make friends, Wu says.
Learn the basics
Living out of home for the first time can be an adjustment, but it was one that Wu found easy because she usually cooks and cleans at home. On the other hand, some of her friends didn't fare so well.
"One of my friends usually had everything done for them, so it was a bit of a change coming to student accommodation," she says.
Wu suggests trying to become more independent before you move out. It can be as simple as learning to cook a few basic meals or doing your laundry.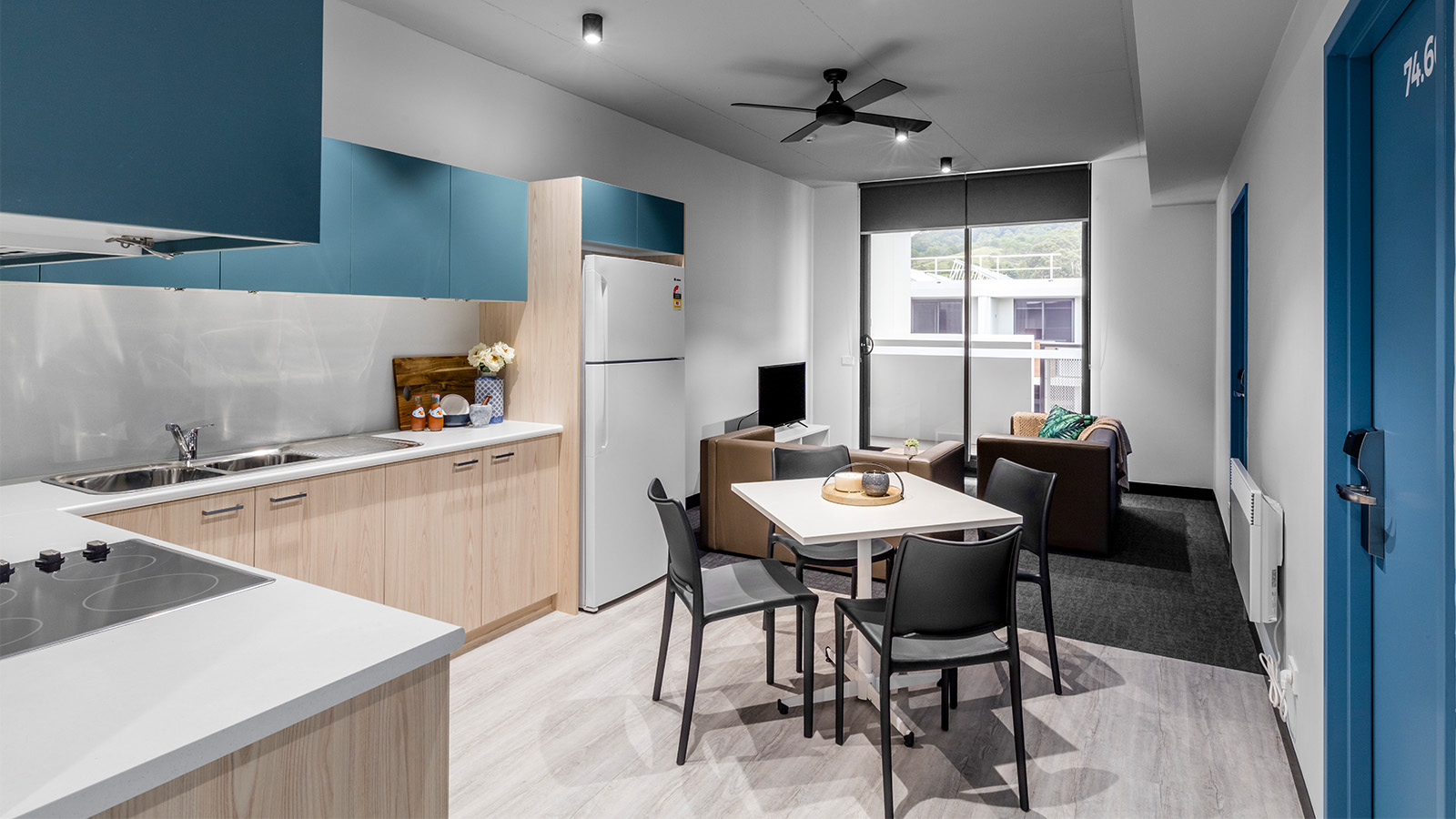 Most UOW student accommodation is self-catered, so it's good to learn how to cook some healthy meals before moving out of home.
Touch base with home
Moving out of home isn't just a big adjustment for you but also for the people you used to live with. The simplest way to combat homesickness is to call home. You may also find this will put your parents' minds at ease too.
"I try to call home at least every two weeks. I am close with my mum and sister, so it's nice to check in with them."
There are also plenty of people in your building who have most likely experienced homesickness. For example, Wu says a few people on her floor are from Dubbo.
"Many people here are from regional areas, so we understand each other. It's always good to reach out to them when I start to miss home," she adds.
Have questions about UOW accommodation? Contact UOW Accommodation Services.