It's estimated that one in 54 Australians live with autism. How can we better understand the needs of individuals in personal and professional settings?
---
Autism Spectrum Disorder (ASD) is a neurodevelopmental disorder encompassing difficulties with social and communication skills and a variety of behaviours that can vary greatly in nature and impact.
Dr Elizabeth Aylward has a PhD in autism intervention and is Manager of the Early Start Autism Clinic, and Early Start Denver Model (ESDM) programs at the University of Wollongong (UOW).
The ESDM is an evidence-based program designed to help young children with autism spectrum disorder (ASD) and was recently recognised as having the strongest scientific base of any autism intervention program in the world, for children under five.
"The ESDM is embedded in play and daily routines, and it can be applied across multiple settings - the family home, preschool, long day-care centre, specialised clinics, in the park - which makes it very versatile," says Dr Aylward.
The Model is built upon two major components – an initial assessment of the child's skills, strengths and areas of interest, to develop an individual program of child objectives, then implementing these objectives into joint activity routines.
"These joint activity routines involve object-focused play, such as puzzles and games, as well as sensory social routines, which are things like rhymes and songs," says Dr Aylward.
"Offering a child choice and finding their smile in each of these routines is very important. Jumping into the child's spotlight of attention and using rich and effective engagement to build back and forth interactions is another important step."
ESDM in real-world settings
UOW's Early Start Autism Clinic is one of only four places outside of the US approved as an ESDM training site, and Dr Aylward is one of Australia's four certified trainers.
Charlotte Dunn graduated with degrees in both early childhood and primary education before completing her ESDM certification under Dr Aylward at UOW Early Start.
Charlotte Dunn is an in-home ESDM therapist and Master of Autism student
"I have always wanted to pursue a career with children and throughout my education degree I thoroughly enjoyed working with them on a one-to-one level," says Charlotte.
"After completing my bachelor's degree, I was exploring options in early intervention and my aunty who is ESDM certified gave me an opportunity to observe one of her sessions. I was instantly drawn to the program particularly for the focus on engaging the child through natural play in order to develop a wide array of skills."
Now an in-home ESDM therapist, Charlotte is also completing her Master of Autism at UOW.
"I felt like there was still so much to learn about autism as it is so complex," she explains.
"The Master of Autism is amazing in changing your mindset from deficit to difference and focusing on the individual rather than changing them to fit into typical society.
"The master's degree has comprehensively developed my understanding of many areas relating to autism, including environmental considerations, planning and programming, research, assessment, evidence-based practice, and building supportive teams."
Charlotte plans to take her skills back to her hometown of Wagga Wagga to deliver support to local children with autism and their families.
"One practice I am hoping to introduce is a peer interaction program, where children with autism and their peers can learn to socialise with each other in natural play settings. This will allow children to access equal inclusion and participation in social environments, benefiting many developmental domains."
ESDM in the home
Charlotte also hopes to use her ESDM training and Master of Autism to help educate parents, carers and educators on autism.
"Autism education is limited which can lead to unnecessary stress and anxiety, as well as reduce the learning potential of children with autism. A developed understanding of autism will allow for better support as practical strategies can be utilised to accommodate the needs of children, without changing who they are," she says.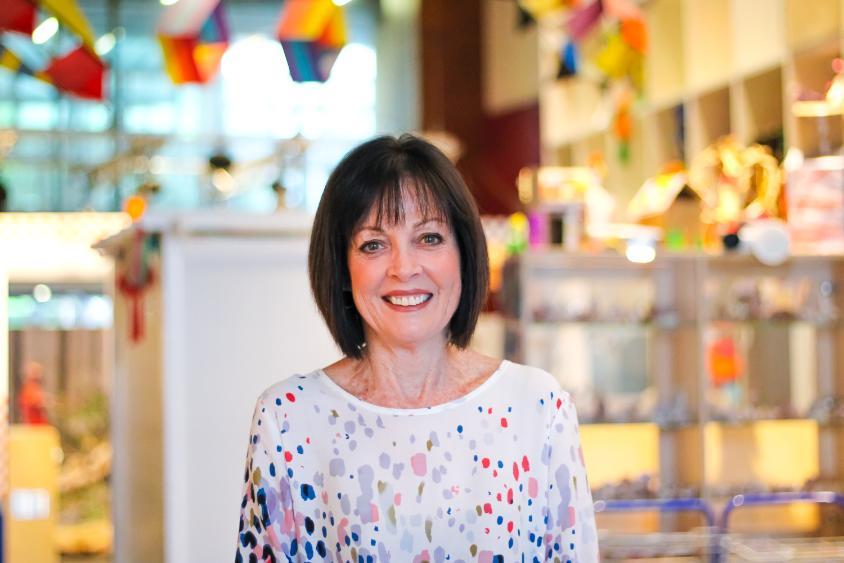 Dr Elizabeth Aylward is a leader in the autism intervention space
Educating parents is at the forefront of the UOW Early Start Autism Clinic, a holistic project which implements the ESDM across different settings.
Beginning on 23 November, the Autism Clinic will host it's next ESDM workshop for parents and carers of children with autism.
'EDSM for the Home' is a five-week online program, where costs can be fully covered by the NDIS, and open to any parent or carer of a child with autism.
"Parents learn specialist skills in how to engage, have fun and play with their child and quickly learn how any moment in the day, from bath-time to meal-time can be turned into therapy," says Dr Aylward.
Local mother Ashleigh Peters started the program when her son Alex was diagnosed with autism at two-and-a-half.
"At that stage, he was close to non-verbal. He only had like two words sentences. Now, thanks to the program, he is talking in sentences, seeking people out. We're actually able to have a conversation with him back and forth, which is absolutely incredible," she explains.
"To see any parent with a child on the spectrum, who was lucky enough to be diagnosed early, I would definitely recommend the program. Their brains are so plastic and malleable when they're young and to have that early intervention makes the biggest difference."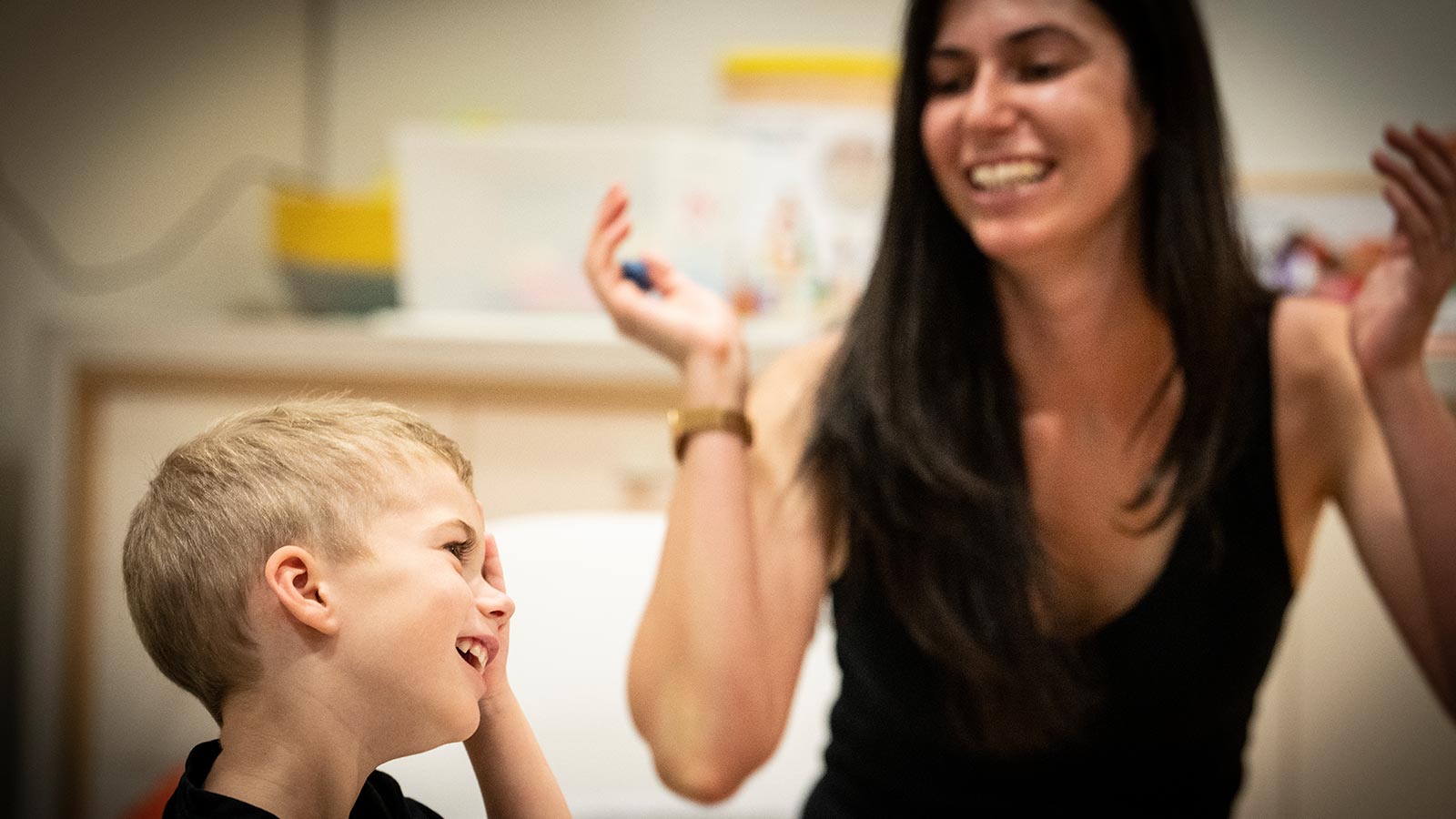 Ashleigh recommends the ESDM program to other parents of children with autism
The Early Start Autism Clinic also offers the ESDM Parent Coaching Program, a 12-week program teaching parents how to incorporate the ESDM into their daily lives.
Parents and carers who wish to enrol in the ESDM for the Home or Parent Coaching program must register online.
To find out more, visit the Early Start Autism Clinic or email the ESDM Course Coordinator.
Learn more about UOW's autism research, partnerships and advocacy from last year's World Autism Day webinar.