The move to online learning after Covid-19 hit was a huge change. But it was a change that made me want to be more involved with university and the programs that were on offer. It was at this point I decided to look into UOWx.
---
UOWx is a program that has helped me become involved with so many co-curricular and volunteer opportunities. These opportunities have boosted my confidence, given me purpose, direction and loads of different experiences. The best part is, it will all be officially recorded by the University, so I can use my UOWx record for future job applications.
It took me a while to realise that online learning wasn't as big of a hurdle as I initially thought. There were so many programs and resources that helped me through quarantine and I loved getting involved with online activities.
Before I decided to get involved with UOWx, I was already a Club Executive for the Aerospace Society as Head of Drone Technology. This gave me a sense of purpose. I was involved in planning and organising various social events and flying and programming drones. I also have plans to lead a team of fellow students and work on designing and developing a few racing drones.
Helping first-year students
After a while I enrolled in the UOWx101 program to get a better understanding of UOWx. I also became a student mentor which increased my confidence in giving presentations, as I delivered online sessions to help first year students transition to university. Preparing and delivering these presentations was when I realised just how much academic and social support there is for UOW students. It introduced me to a lot of the support services that I later utilised in my own life. I also got to be part of various study sessions, both online and on-campus, and guide first year students through their studies.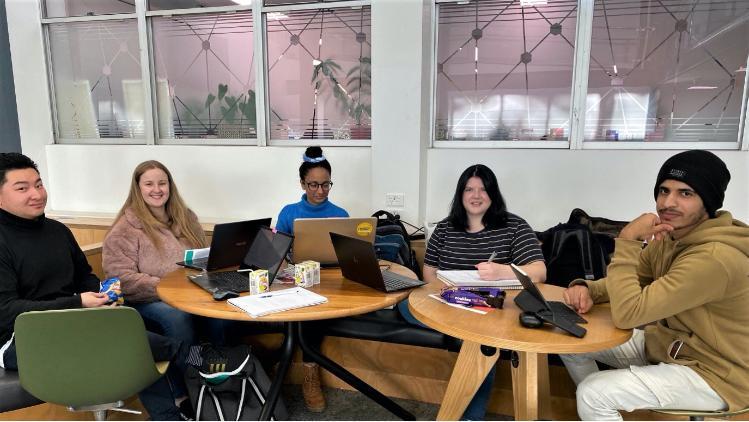 Volunteering online
Another opportunity I jumped at was volunteering online with DigiVol as a Unilife/Pulse Volunteer which was a great way of keeping my mind busy and was an easy thing to do in my downtime. When the restrictions lifted, I started volunteering in person. I got to help set up some cool equipment at events and meet some awesome people on my shifts.
Cross-cultural conversations
I then started attending some couch conversations which was a great opportunity to gain multi-cultural connections. The sessions were a fun break from my usual uni work and I have met some wonderful friends from around the world. We talked about various experiences we had, and the differences between the countries that we lived in. We shared things from how to cope with exam stress, to our favourite hiking trails. This program not only gave me a bunch of new friends, but it also encouraged me to try out new things, even listen to new music. Couch conversations really opened my eyes to how people studying other degrees, and people studying in different countries, spend their time. I even tried hiking for the first time! I have recently become a couch conversations mentor, and I look forward to the possible experiences I can gain from the role.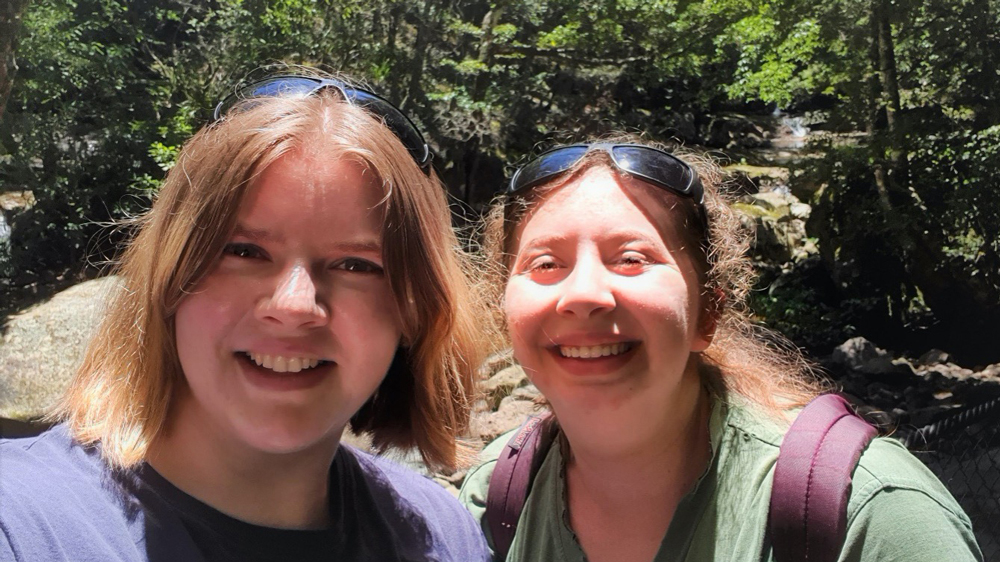 Joining clubs & societies
Towards the end of 2020, I was elected the Treasurer of the Women in STEM society, which enabled me to be a part of some awesome events, and connect with a kind and supportive group of women. It was one of my first opportunities to really connect with people that have already completed some of the subjects I was doing. I was able to make strong connections and pick the brains of some of the older students. They gave me some cool thesis advice, and tips on how to get awesome internships.
Mentoring
At the beginning of 2021, I received two learning stream awards (in Mentoring & Wellbeing, and Collaboration & Communication) for my involvement in these programs.
In February, I became an In2Uni Mentor. This enabled me to travel to various high schools and deliver fun seminars and workshops to develop their awareness of higher education, and promote all the possible pathways that can be pursued after high school. As a university-driven person, I hadn't really explored the other options for high school students. I learnt about the benefits of going to TAFE, UOW College, taking a gap year, or jumping straight into full-time employment. I realised that university isn't for everyone, and people should do what makes the most sense to them and what they want, instead of getting wrapped up in what other people say is best.
I took over the UOW Students' Instagram page for a few days and did a bit of photography for various articles as a Digital Media Ambassador. This is also the very program that enabled me to write this article.
Teaching children
I also assisted in delivering two-day workshops for primary students as a Learning Labs Volunteer. I got to share my love for programming with younger students and inspire their creativity by teaching them to use a program called Scratch.
All of these experiences are only a short snippet of my ongoing journey with UOWx. I have loved each and every activity I have been a part of, and I still actively continue all of these roles today. Although I have my two learning stream awards and am currently completing the UOWx Award Program, I still intend to check out all the fun activities offered at UOW.
I definitely look forward to furthering my non-academic journey with UOWx. It is a great way to get involved with the social side of university, and I sincerely recommend UOWx to anyone who wants to get more from university than just a degree.