It feels like decades ago my 18-year-old self was in the position so many others find themselves, at the end of their high school chapter, preparing for the most exciting one: university.
---
I can distinctly recall this time of year. Trial exams, final games for school sport, excitement for graduation and the looming fear that awaited at the end of it all. I will never forget my friends constantly adjusting their ATAR calculators, applying for early entry and trying to enjoy themselves in between. Although I can never fully understand how the class of 2021 feel with COVID-19 turning their Year 12 experience on its head, I can still offer some universal words of wisdom that may guide you all through the times ahead.
Myself and my two closest high school mates at graduation. All three of us uncertain as to what lay ahead for exams.
Do not be afraid to ask for help. When I was in Year 12, applying for early entry and considering degree options, I look back and laugh as I literally had zero understanding as to how the whole process worked. Confusion around: credit points, pre-requisites, subject selection, and degree progression plagued my mind. However, I failed to ever ask help from anybody to clarify what would later be become essential knowledge. If I could go back, I would tell myself to simply speak to someone. Your first point of contact should be the university you are applying to if you have any questions. For UOW, Student Central is an excellent service that can assist you through the whole process. But if you are hesitant, you could always speak to teachers, your parents, or people who you know of who are currently in university that may provide advice.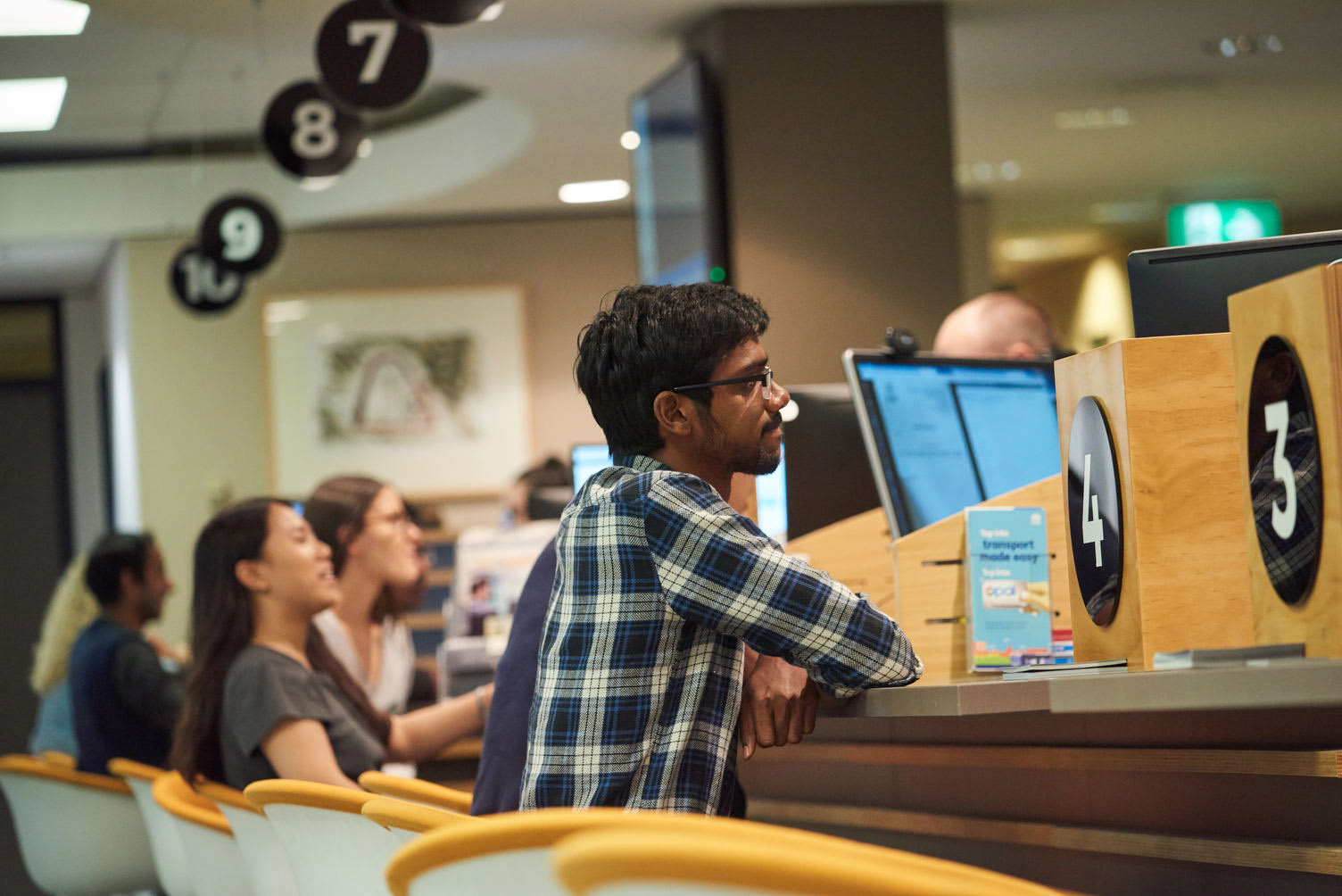 An insight to your go to place, Student Central!
If there is a will there is a way. Whilst it may feel as though heading straight to university or having a gap year are your only two options, let me tell you, the amount of people I have met and call friends today whose path to UOW was so different to anything I could have imagined is remarkable. My path was quite conventional. I applied for Early Admission, was accepted before exams, and took up a contract at Kooloobong Village by December. However, two of my closest friends, between graduating high school and starting university, had a four-year gap of which they worked full-time in retail. They simply applied to study when they were ready and were accepted within a couple of weeks. Likewise, I know people who went through UOW College to help themselves prepare for tertiary studies. You can come from overseas, or Bathurst such as myself, and still thrive at UOW. So as Donkey told Shrek when all hope seemed lost 'if there is a will, then there is a way' and like Donkey, you will have a way.
The wise words of a wise noble steed.
Work and play hard. It is the home stretch and time is of the essence. The final recommendation I can give to those concluding Year 12 is to give it your all. Try your hardest in study and exams to ensure you leave with no regrets. In the same way, make sure you enjoy yourself. This time is where you will close up your high school days before new people and places take centre stage. Continue your sporting passions, see your friends, reminisce, and make certain you will look back with delight.
At the end of the day, it all works out. I was probably the most notorious stress head in August of 2018. As I remind myself of that time, I wish I could have read this letter and known that it is all okay and that even if things do not go according to plan, everyone's path leads them eventually somewhere.
Future student news to your inbox
---
Want to stay up-to-date with news, stories and info about studying at UOW?