University of Wollongong's Graduate Medicine Shoalhaven is helping to transform medical services in the rural community.
---
Ten years ago, the first cohort of students from the University of Wollongong's (UOW) Graduate Medicine Shoalhaven celebrated the completion of their degrees.
Many of those young doctors still live and work in the region, as medical specialists and general practitioners, giving their skills and time back to the community in which they were trained and supporting the training of future cohorts of medical students.
This rural focus is at the heart of UOW's Graduate Medicine program, which embeds medical professionals in regional, rural and remote communities with the aim of creating the next generation of regional and rural doctors. It is actively working to bridge the gap between the city and the country when it comes to access to healthcare and exceptional specialists.
UOW Graduate Medicine Shoalhaven launched in 2007. There were 24 students in the first cohort at the University's West Nowra Campus, who were drawn to the advantages of being able to study medicine in a rural setting.
Dr Amanda Venables, Dr Katie French, Dr Amit Kapur, and Dr Stuart Haggie began their studies at UOW Graduate Medicine Shoalhaven that year, with Dr Murray Campbell studying at the Wollongong campus.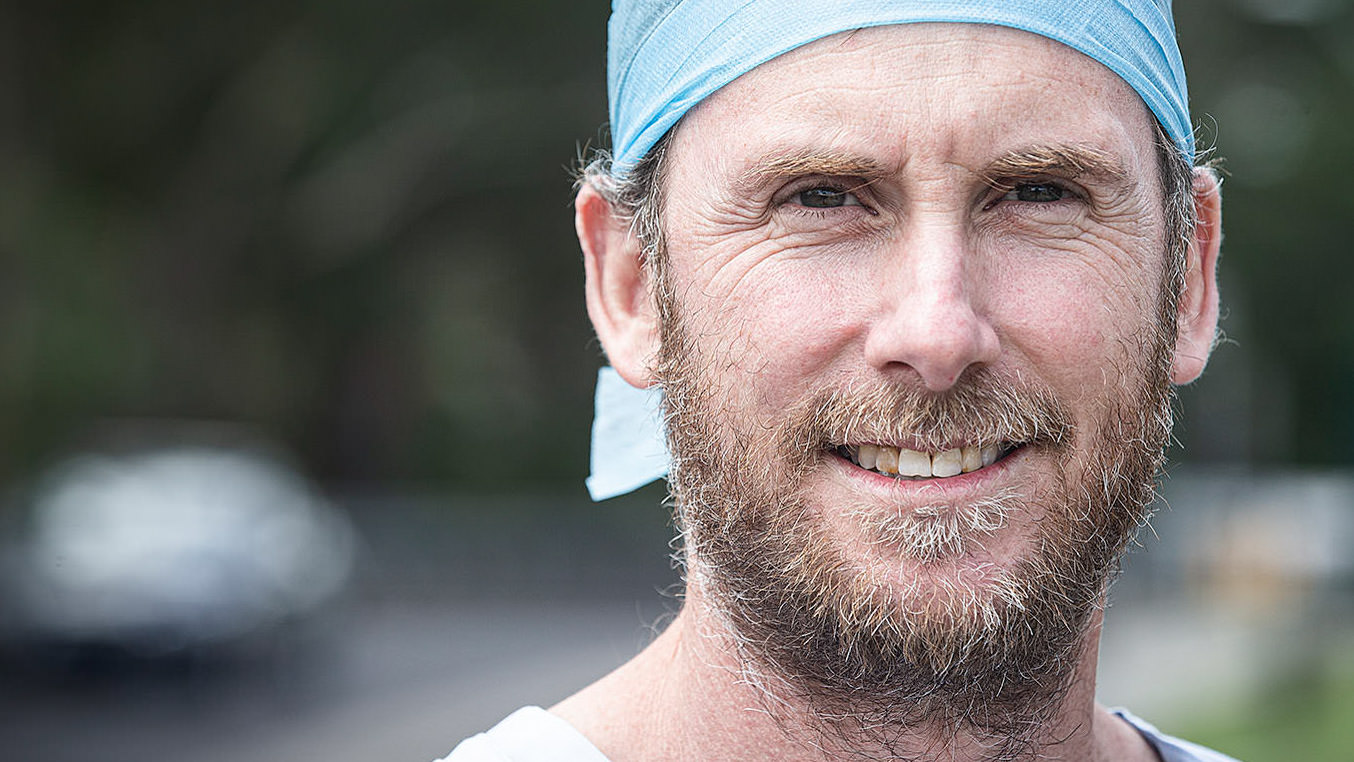 Dr Murray Campbell, pictured outside Shoalhaven District Memorial Hospital. Photo: Paul Jones
Now, all five doctors have returned to the Shoalhaven and are working across the spectrum of clinical areas at Shoalhaven District Memorial Hospital.
Dr Venables has trained as a GP anaesthetist and works in general practice in Milton providing anaesthetic services at both Shoalhaven and Milton hospitals. Dr French, a geriatrician, has returned to the team at Shoalhaven Hospital where she undertook university and specialist training.
Dr Kapur and Dr Campbell are both based across Shoalhaven and Wollongong hospitals; Dr Kapur as a gastroenterologist/hepatologist and Dr Campbell as an anaesthetist. Dr Haggie, a paediatrician, joined the Shoalhaven Hospital team after moving back to the area earlier this year from Sydney.
The return of these specialists to the Shoalhaven, where they have lived and trained, puts UOW's Graduate Medicine at the forefront of regional retainment of students coming back to work as doctors. One third of all UOW medical graduates are now working or training in rural areas, and of the students who commenced studies in the Shoalhaven, 25 are still working in this region.
The good news is not just confined to Shoalhaven District Memorial Hospital but extends to the wider region as well; currently, there are 36 UOW graduates working in medical practices in the Shoalhaven, Kiama, and Milton-Ulladulla regions.
For Associate Professor David Garne, Director of Community, Primary, Remote and Rural in UOW's School of Medicine, it is proof that the University's focus on training doctors in regional and rural medicine is worthwhile and is having an impact.
"We lay the foundation for students to work in any field of medicine and any setting they choose, but we try to show them that working rurally is very rewarding and it can be a pleasant, productive and fulfilling lifestyle," Professor Garne said.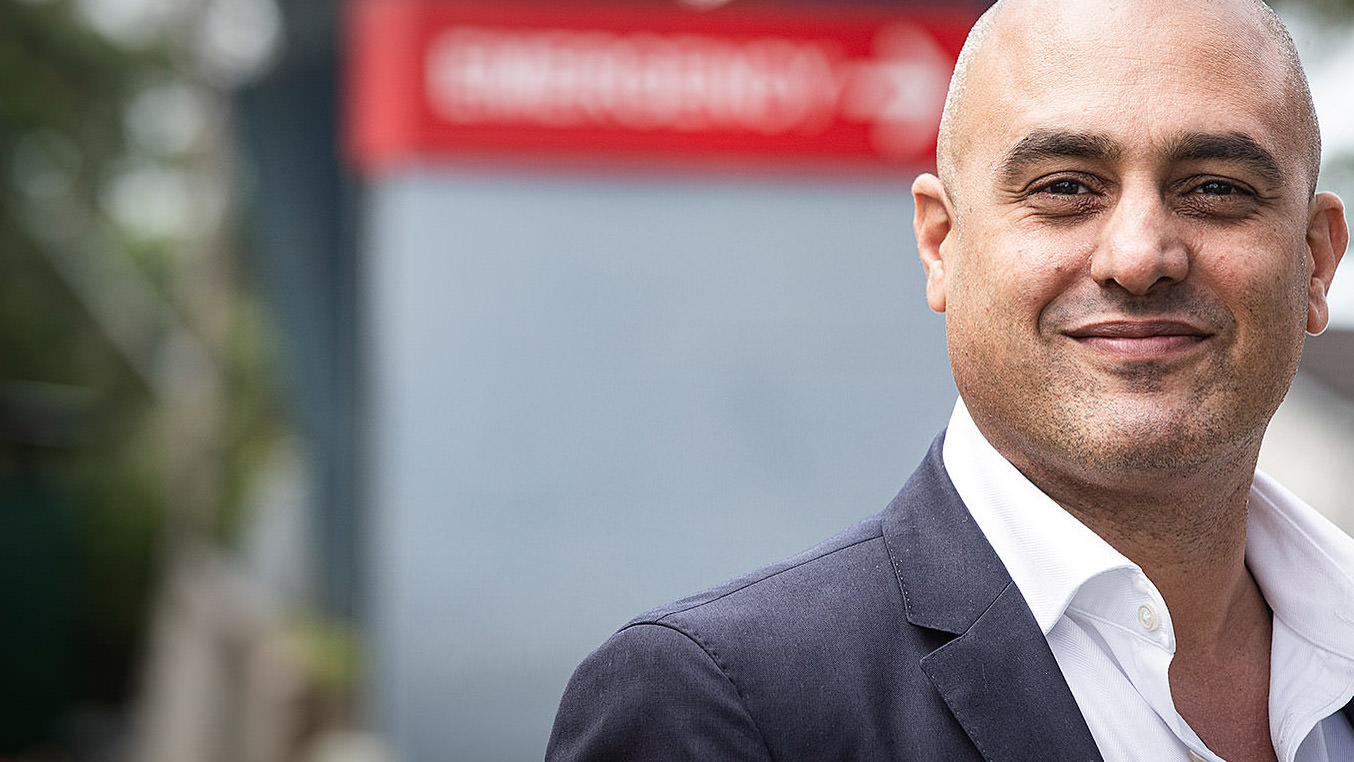 Dr Amit Kapur, pictured outside Shoalhaven District Memorial Hospital. Photo: Paul Jones
Dr Katie French grew up in the Shoalhaven, where she attended a local high school and was involved in sports. In fact, she was born at Shoalhaven Hospital, and knew exactly what it meant to be part of a small community.
After studying a Bachelor of Medical Biotechnology at UOW, she moved on to a Masters of Medical Research. But Dr French missed the clinical side of working with people, and found life in the research laboratory lonely at times.
"I wanted to be able to speak to patients and to people, to communicate in a way that you don't often get in research. The lab can be very isolating," she says.
Drawn to the field of aged care, Dr French decided to go back to the lecture theatre when Graduate Medicine opened at Shoalhaven Campus. After spending her formative years in the region, being able to study in her own backyard was an easy choice.
Dr French is now a specialist in geriatrics at Shoalhaven Hospital, a role that enables her to truly connect with the region's elderly and also help unravel complex medical issues.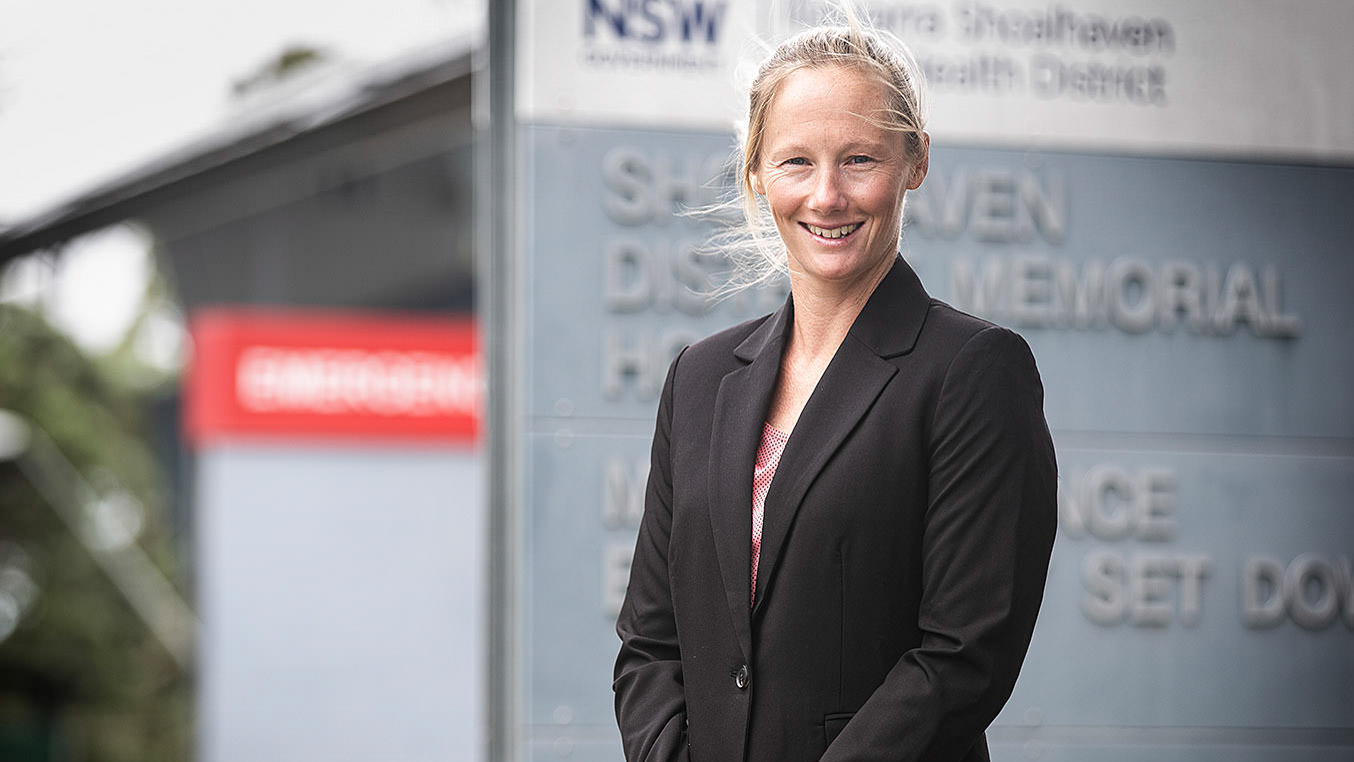 Dr Katie French, pictured outside Shoalhaven District Memorial Hospital. Photo: Paul Jones
"I love older people. We can learn so much from the older generation, and I think older people, those aged over 65, are often forgotten, particularly in the hospital system," Dr French says.
"I love having that interaction with patients and their families. Geriatrics is a complex side of medicine, and many of my patients have multiple medical problems. A lot of my work is around Alzheimer's, which is where I started my research. This is such a terrible problem worldwide with no cure in sight."

Dr French works alongside many of the students with whom she once studied. Being part of a small medical team at the hospital is so much more enjoyable for the geriatrician and, she says, provides her with greater opportunities than if she was in the city.
"We have exposure to a wide range of medical presentations and sub-specialties, which means we get to see a bit of everything. It really helps to improve your medical expertise and experiences," Dr French says.
"In a large, city-based hospital, you might have less exposure to different medical presentations because you're focused on your specialty."
"We need more people who are prepared to stay in regional and rural areas ... We need doctors who are in it for the long haul."

- Dr Katie French
The sense of teamwork is a huge benefit to working in a rural hospital, Dr French says.
"There is a real, friendly environment at Shoalhaven. You know everyone you work with and everyone is very approachable. We have a lot of 'corridor consults', where you can chat to the one of the other specialists if you need a second opinion while you're walking past them in the hospital.
"I'm working with consultants who were my first-year teachers at university, so that adds an extra to do well. We are the first cohort who studied at Shoalhaven's Graduate Medicine who are working as specialists, so we want to represent UOW well. These doctors have known us for a long time and they know what we're capable of."

What sets UOW Graduate Medicine apart from other medical programs in Australia is the focus on regional, remote and rural medicine. It is the only medical school in the country in which up to 70 per cent of its students spend a full year of clinical training in a rural community.
It is an experience that helps graduates prepare for the many challenges they will face on a daily basis if they choose to practice in these areas, but also shines a light on the benefits of living and working outside the city.
Although not originally from the Shoalhaven, Dr Stuart Haggie, a paediatrician, was introduced to the region during his degree. He wanted to get out of the city to study medicine and was drawn to the South Coast, for the lifestyle it would offer and the chance to broaden his skills.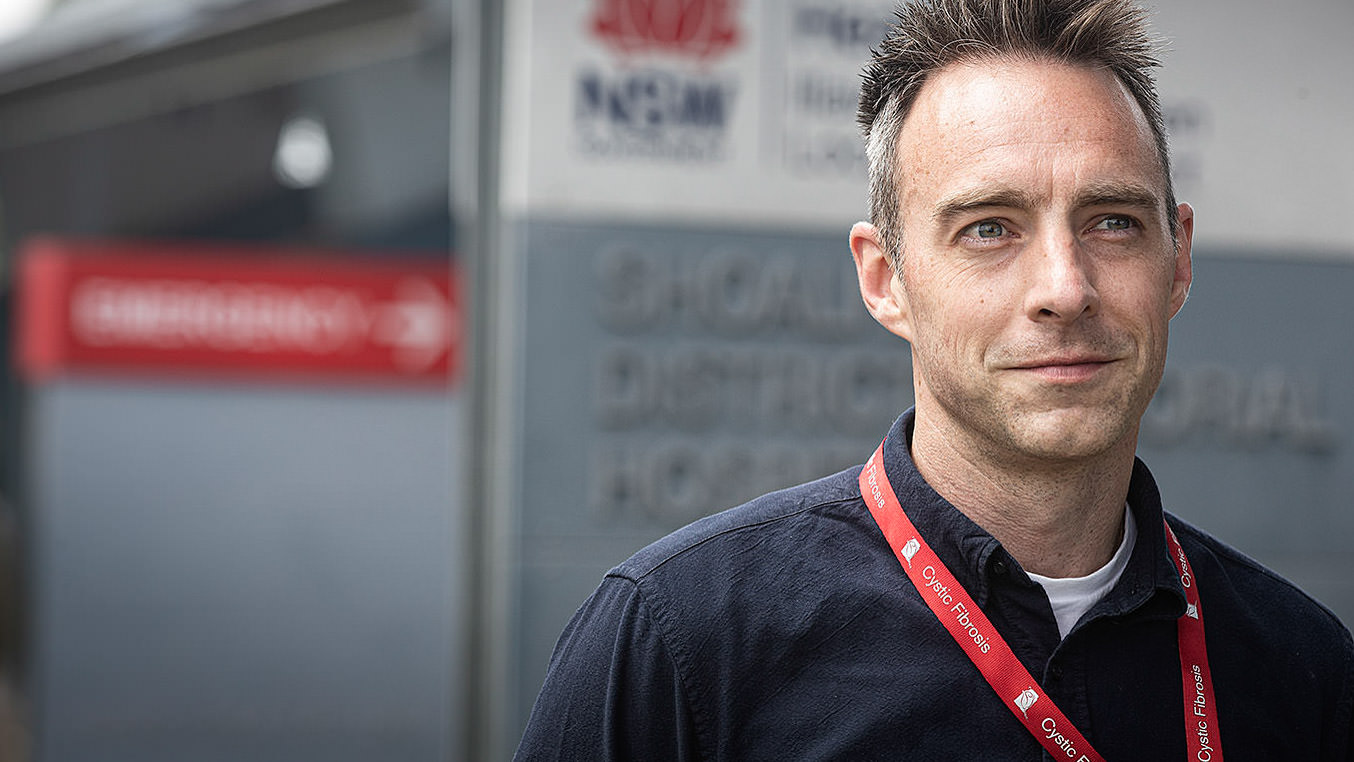 Dr Stuart Haggie, pictured outside Shoalhaven District Memorial Hospital. Photo: Paul Jones
After graduating, Dr Haggie completed his junior doctor training in Sydney and then specialised in paediatrics. Now specialising in paediatric pneumonia, he splits his time between Westmead Children's Hospital and Shoalhaven Hospital, and has relocated his young family to the region.
A new initiative the University is now working on is to expand opportunities for young doctors to be able to undertake a higher proportion of their specialist training under the supervision of local medical specialists in the region.
"The opportunity to move back as a specialist came at a good time for me," Dr Haggie says. "My wife and two daughters have loved visiting the South Coast in the past and the chance to be involved with the medical school again has been great.
"Working in the Shoalhaven, like other regional practices, means getting to know patients and their families well, often with long-term relationships. There is also a smaller clinical team at Shoalhaven. We work closely and support each other."

Dr Mark de Souza, a paediatrician based in Nowra who works out of Shoalhaven Hospital, says the retention of specialists such as Dr Haggie brought a new enthusiasm in medicine to the Shoalhaven.
"The old guard of doctors have had to concentrate on providing a medical service, so it is great to see fresh graduates coming through who are not only specialists but also have the energy for teaching and for producing fresh research," Dr de Souza says.
"Dr Haggie's return to the Shoalhaven has been a great boost to the paediatric team in our ability to further produce good clinical work but also in teaching and research. His dual training in general paediatric medicine and paediatric respiratory medicine adds another facet to the paediatric team."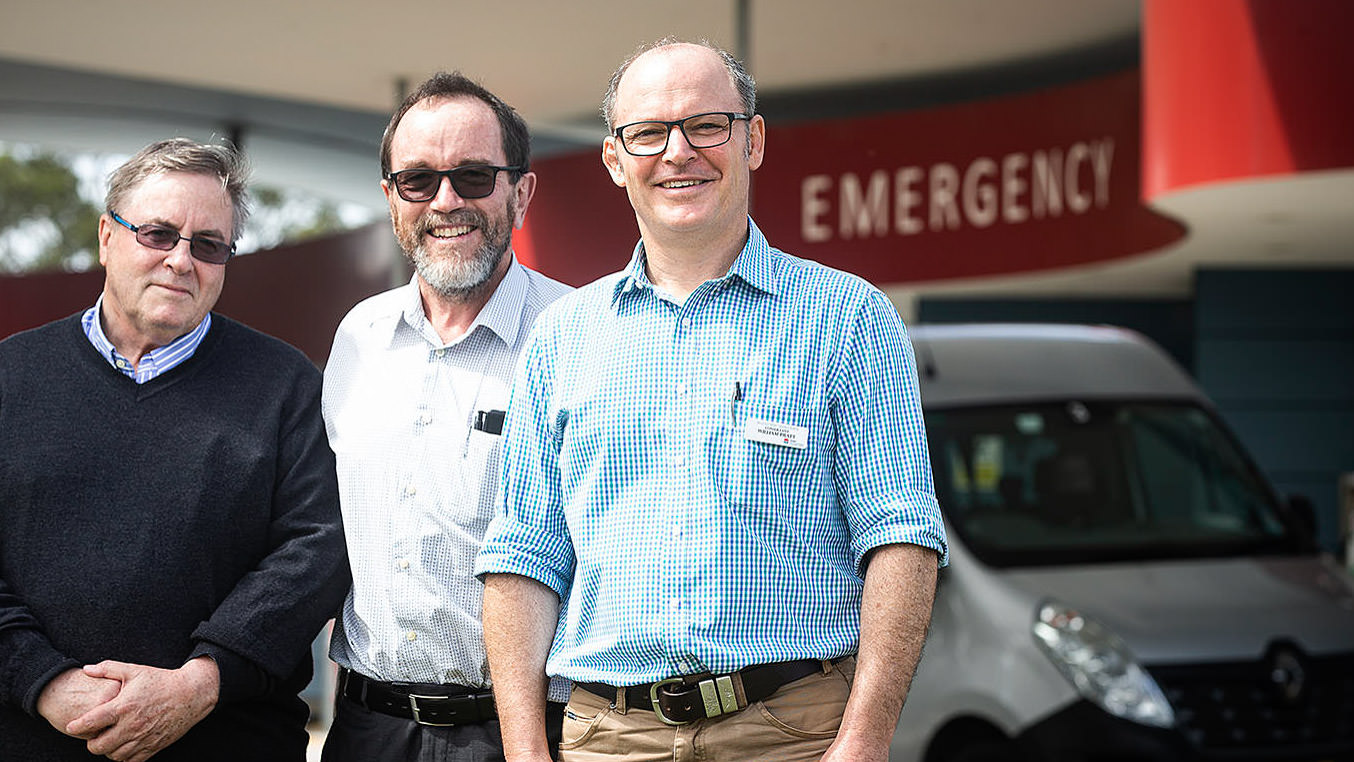 Specialists at Shoalhaven District Memorial Hospital, Dr Martin Jones, Dr Bill Pratt, and Dr Jeremy Christley, have helped train the UOW graduates. Photo: Paul Jones
Dr de Souza, who has more than 30 years' experience in medicine, says the presence of UOW's Graduate Medicine Shoalhaven has been incredibly advantageous to the region and would continue to have a positive impact for generations to come.
"It's a long gestation, becoming a doctor. There's study, and internships, residency, and training. You really see the graduates evolve through that time," says Dr de Souza, who is a lecturer in paediatrics.
"They become part of the community. Once the doctors come to the Shoalhaven, they become more and more embedded in the community. They are creating the root structure of senior consultants and senior GPs, they are taking on training roles of the next class of young doctors. Some of my friends are now being looked after by UOW-trained doctors, and these doctors are now training the next generation of students. It is a cycle that can't be broken."
Clinical Professor Martin Jones, a lecturer at Graduate Medicine Shoalhaven and a General Surgeon at Shoalhaven Hospital, echoes Dr de Souza's pride at seeing former students become outstanding specialists.
"To share my patients with hospital specialists and general practitioners that started as my students is truly an honour and a delight. In fact, it is a reward for my teaching that is priceless."

Dr Venables, a trained GP anaesthetist who works in general practice in Milton and anaesthetic services at both Shoalhaven and Milton hospitals, says she had long thought about studying medicine but it wasn't until Graduate Medicine opened at Shoalhaven Campus that it became a possibility.
"Until there is a fork in the road, you keep driving," she says of the decision to become a doctor. "I had always wanted to study medicine, but I ended up in pharmacy. But when the campus opened in Nowra, suddenly it was an option and opportunity to do what I had always wanted to do.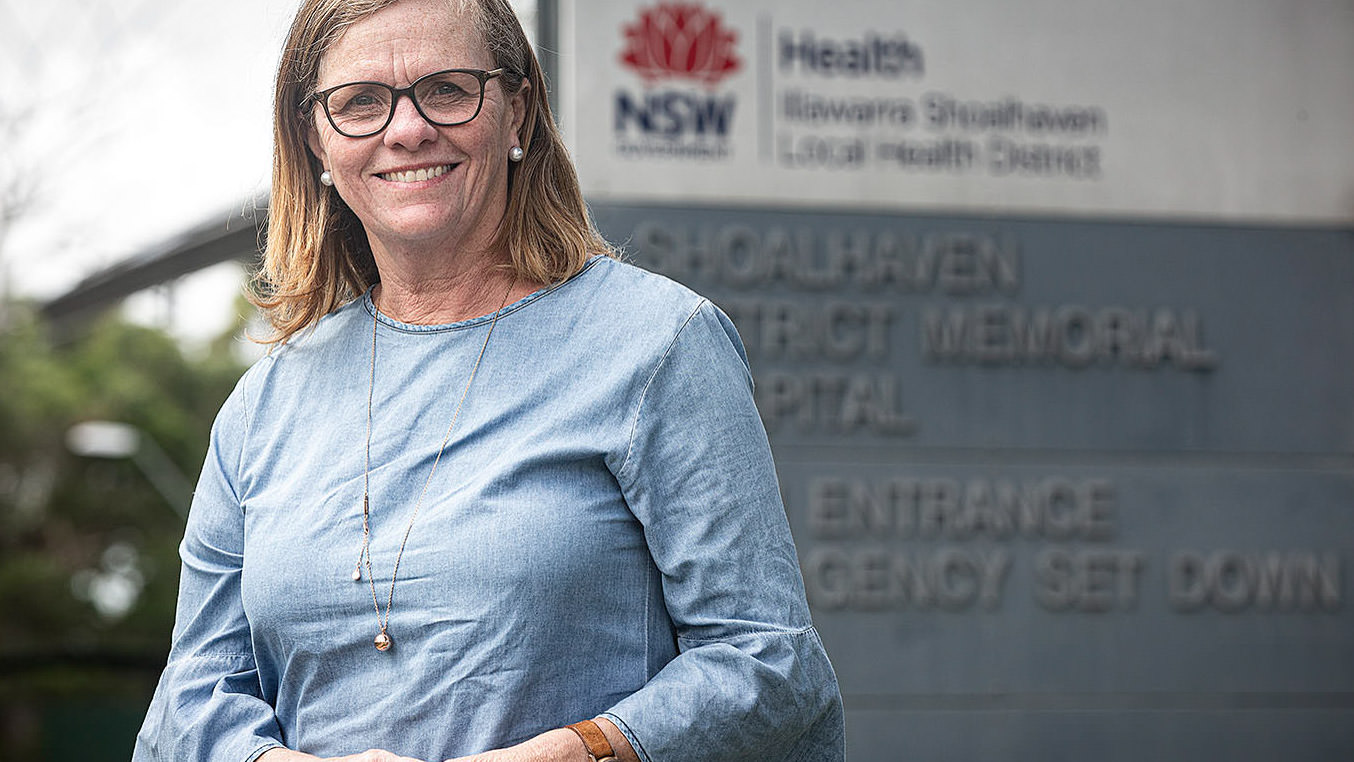 Dr Amanda Venables, pictured outside Shoalhaven District Memorial Hospital. Photo: Paul Jones
"Being a GP is a pretty special job. There is continuity and familiarity. I love the privilege of calling someone into a room, closing the door and problem solving with them. Then meeting them weeks or months later and finding out that they have that problem sorted now.
"You can see children grow up, from pregnancy through their teen years, and look after people at the end of their lives."
Dr French says encouraging doctors to practice in regional, rural and remote communities benefits everyone. At its heart, it is about continuity for both patients and doctors, and ensuring that vital medical expertise and experience is not lost to the cities.
"We need more people who are prepared to stay in regional and rural areas, and who have no intention of moving to the city," Dr French says. "We need doctors who are in it for the long haul."