The COVID-19 pandemic has had long-lasting and devastating impacts felt across the globe. So, what career paths should you pursue in this new world?
---
If you're in your final years of high school or contemplating a career change, you'll most likely be thinking about career paths that guarantee job security and a successful professional future. While many things are still unknown, what is clear is the need for a degree in a post-coronavirus world.
The following careers and corresponding degrees are predicted to set you on a secure path beyond this pandemic. We've looked at government data and spoken to leading academics. However, it's important to note these predictions may change as the current situation continues to unfold.
Nursing
Nurses are the backbone of Australia. And as many of us reflect on the role we want to play in society, you'd be hard-pressed to find a more meaningful career than nursing, especially given the vital role they play in the healthcare system.
By studying a Bachelor of Nursing at UOW, you'll be equipped to handle acute, chronic and complex health conditions, as you apply the theoretical components of your degree to practical situations. Further, 93.1% of our nursing graduates gain full-time employment within four months of graduating, in comparison to the national average of 80.1%.
UOW alumna Kelly Chan has found working directly with COVID-19 patients in intensive care challenging at times, but incredibly rewarding.
"Being a registered nurse and spending time caring for these patients, I am grateful to be able to directly aid in the recovery of the most vulnerable and seriously affected by the volatile virus."
Discover more about studying nursing at UOW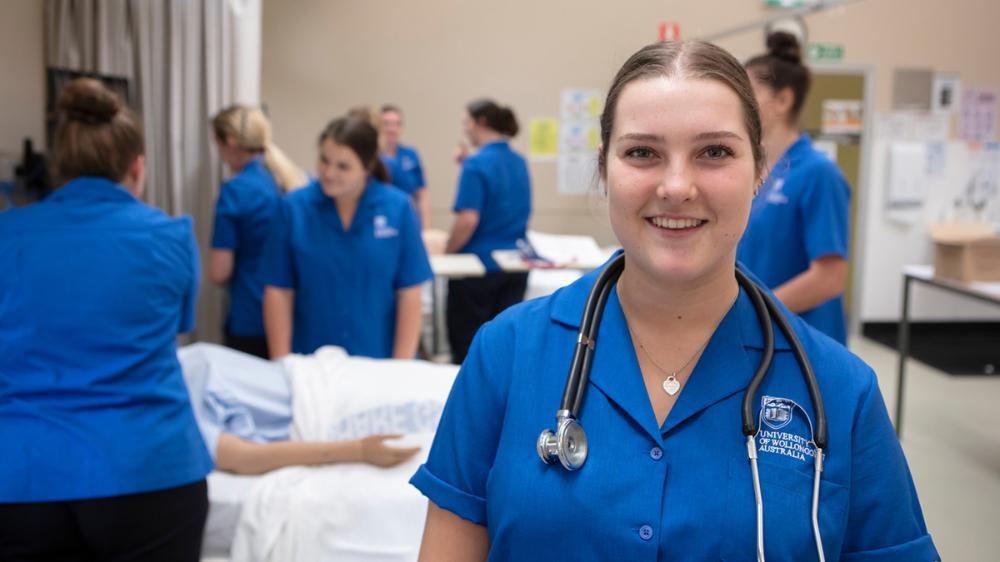 Public health
Since the spread of the virus began, it has become clear that the world's wellbeing requires a clear understanding of diseases in populations, how they is spread and who they affects. Public health experts are critical in disease prevention and good health promotion for all. Combining skills in the epidemiology of disease and ill health with creative global thinking and innovating quickly in times of crisis has made a difference in countries that are on top of their public health.
In the past few years, public health practitioners are highly sought-after by organisations in both the health care and corporate worlds. As businesses rushed to implement strategies to maintain the health of their employees and clients, the changes made so far provide us with an amazing opportunity to create further lasting impacts in the world, improving productivity, social cohesion and collaboration in the process.
The Bachelor of Public Health at UOW focuses on training future public health practitioners and innovators who can do all that and more. Graduates will be able to understand and tackle health challenges that are complex, multidisciplinary and global, such as the COVID-19 pandemic.
Dr Kishan Kariippanon from UOW's School of Health and Society explains how UOW's public health degree is taught by an experienced and diverse team whose job it is to fully prepare students to join the global public health workforce. Dr Kariippanon notes that public health professionals who are trained to work across different cultures, tackling physical and mental wellbeing challenges, engaging with vulnerable populations, and using evidence-informed strategies and wellness modalities, are highly desirable by employers.
Innovation and digitalisation
Since the COVID-19 outbreak, many traditional businesses have been forced to transition online because of non-existent foot traffic. As an unintended consequence, the pandemic has changed consumption patterns, and this will likely continue as consumers develop a greater appreciation for online business functionalities.
To gain a greater understanding of this shift in consumer behaviour, study a Bachelor of Communication and Media at UOW, focusing on digital innovation.
Dr Brian Yecies from the Faculty of Arts, Social Sciences and Humanities recognises that these times have provided an opportunity to digitalise existing bricks and mortar establishments. Dr Yecies believes a Bachelor of Communication and Media can foster entrepreneurial and innovative skills that are transferrable across industries. Such skills will be crucial to the world once we move into recovery. In his classes, Dr Yecies focuses on countries that have successful models for delivering a bridge between online ordering, interaction and the delivery of goods and services. This is an essential model if Australia wants to continue the digital acceleration that has happened as a result of coronavirus.
A Bachelor of Communication and Media also offers students the opportunity to complete a major in Marketing Communication and Advertising. This allows you to combine innovative thinking with skills in delivering targeted, coordinated and engaging messages, because there's no point pivoting your business offerings if you don't know how to effectively communicate the changes to consumers.
Discover more about studying communications and media at UOW.
Environmental science
As emissions plummet and air quality improves, the reduction in human activity as a result of lockdowns had a positive effect on our environment.
In fact, Associate Professor Sarah Hamylton from UOW's School of Earth, Atmospheric and Life Sciences notes that COVID-19 demands an acute awareness of our environment: how we move about the world, how we transmit diseases and how reduced movement has reduced emissions. This increased awareness can potentially help to curb climate change – the key environmental challenge of the 21st century.
While there's still a long way to go, the improvements we're seeing are evidence that we can all be catalysts for environmental change. And in the long-term, we will need to focus on finding ways to sustainably keep these impacts going.
A Bachelor of Science majoring in Environment will equip you with the knowledge to provide the ways and means of achieving this. You'll learn the skills necessary for career paths in environmental sustainability, renewable energy and urban green spaces – jobs where there is predicted growing demand.
Discover more about studying environmental science at UOW.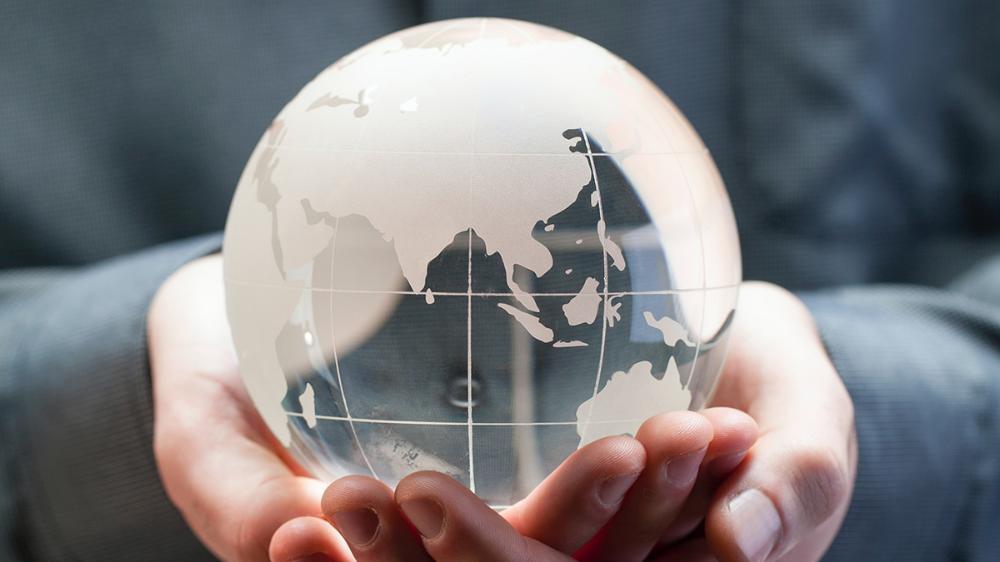 Engineering
Engineers solve problems all over the world. Associate Research Fellow Dr Leela Kempton from the Sustainable Building Research Centre believes resilience is a key characteristic of engineers. They're essential in times of crisis and successfully find ways to overcome challenging problems. As our global infastrucutre continues to evolve during the COVID-19 pandemic, engineers are at the forefront of solving the many complex issues we face.
Indeed, here at UOW our engineers are already using 3D printing to produce crucial personal protective equipment (PPE) for the fight against the virus, supporting the country in being more self-sufficient and hopefully reducing our dependency on international imports of these items.
Engineering offers a wide range of future career paths, from research and design to leadership, management, manufacturing, infrastructure and construction. UOW's Architectural Engineering major focuses on educating future engineers in sustainable construction, something we must shift towards to support the environment. Dr Emma Heffernan, a Senior Lecturer in Architectural Engineering, anticipates that post-coronavirus economic activity will focus on construction, and believes engineers will play a critical role as we determine the legacy of new buildings and their impact on the environment.
Discover more about studying engineering at UOW.
Supply chain management
With the massive disruption witnessed in the recent months, be it empty supermarket shelves or long delays in delivery, it's clear supply chain management is more relevant than ever.
Dr Matthew Pepper, Senior Lecturer in the School of Management, Operations and Marketing, says organisations must be resilient and adaptive to change, and adds this will only happen with effective supply chain management. Dr Pepper notes that the future of business is uncertain, and organisations must know and understand their end-to-end business – their supply chain – to shape their operations for the future. He suggests that organisations will need to rethink their sourcing strategy, global distribution networks and overall capabilities to deal with fluctuating demand patterns and risks.
With a Bachelor of Commerce majoring in Supply Chain Management at UOW, students gain an in-depth understanding of not only how businesses work, but also how they partner with other global businesses to deliver value to consumers. Future career possibilities from this degree are robust and diverse: operations manager, supply chain analyst, procurement professional and business improvement across many sectors, including pharmaceutical, defence, transportation and mining. Further, this degree allows you to join a dynamic supply chain management alumni network.
"Many organisations frequently come back to us looking for graduates to join their programs. We have alumni contacts in organisations such as Nestle, Woolworths, Hilti, Thiess, Mainfreight and Palladium," Dr Pepper adds.
Discover more about studying supply chain management at UOW.
Future student news to your inbox
---
Want to stay up-to-date with news, stories and info about studying at UOW?