We look back at the hopes and dreams of UOW students from 2008 and ask: where are they now?
---
Ryan Murphy
Employment lawyer at Bartier Perry, Sydney
Bachelor of Commerce / Bachelor of Laws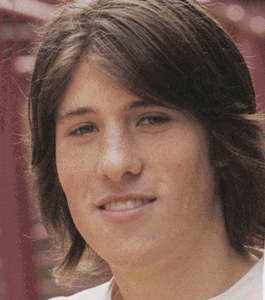 After high school Ryan set his sights on a career in politics and knew a double degree in commerce and law would set him up well for the future.
"I happen to love the law now, but at the time of choosing my degree, I wasn't sure if I would, having not studied legal studies at school," Ryan says. "Combining it with a commerce degree left my options open."
Ryan says one of the most important skills he took away from his law degree was the ability to find the answers to complex legal questions.
"Law is a massive and an ever-changing field, which is partly what makes it so interesting," he says. "It takes years to develop expertise in a field, so you can't expect to have all the answers just because you've graduated. What you will have is the ability to find the answers, which is a great skill."
After graduating, Ryan was admitted as a solicitor, and started working in Sydney. He quickly realised it was the litigation that interested him the most.
"To me, it's the closest the law comes to sport – I love that rush," he says.
After a few years of general litigation, Ryan developed an interest in employment law and joined Bartier Perry in a specialist employment law role, working mainly in disputed matters.
"I wouldn't have guessed how interesting employment law is – you wouldn't believe what people get up to at work," he says. "I have also recently completed a postgraduate degree in the area to hone my expertise."
Looking back on the past ten years, Ryan is happy with how everything has panned out.
"Ten years ago, I was considering a career in politics," he says. "Never say never, but at this stage I'm pretty happy to leave that to someone else."
Ryan Murphy's 2008 student profile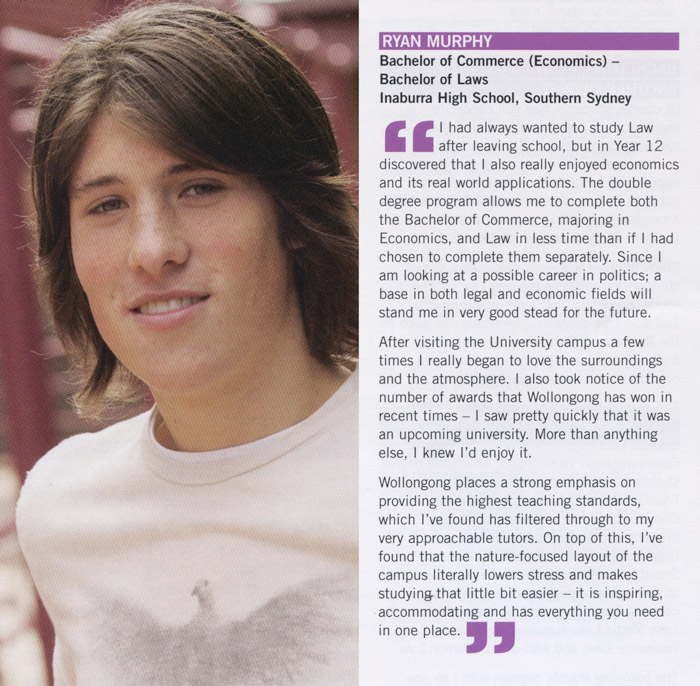 Future student news to your inbox
---
Want to stay up-to-date with news, stories and info about studying at UOW?