We look back at the hopes and dreams of UOW students from 2008 and ask: where are they now?
---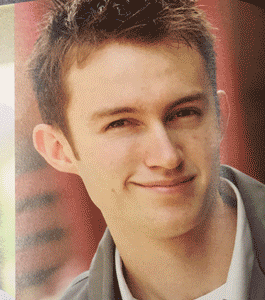 Back in 2008, Ryan shared his dreams (full profile below) of working for a top graphic design studio and, well, he's doing exactly that. He's currently a designer at Frost* Design, working on branding and corporate design for clients such as OzHarvest, Woolworths, NSW Health and AMP. It's his dream job, but it didn't just fall in his lap.
"It's a notoriously difficult industry to crack, so I set about finding work in design studios to gain experience while spending my nights and weekends chasing the dream job," Ryan says. "I spent two years doing everything I could to get my foot in the door at Frost* – mailing portfolios, writing letters, attending events, making industry connections. Eventually, they succumbed and I got the job."
After spending his uni days and two years after graduation working towards this one goal, is it everything he hoped for?
"It has been a far richer and more defining experience than I could have imagined," he says. "The people I've met, the work we've done and the experiences I've had have played a big part in shaping the designer, and person, I am today."Having achieved a goal more than 10 years in the making, Ryan believes aligning your goals with your passions is the best way forward.
"It may take a while, but the perseverance will pay off," Ryan says. "Just ask yourself: what intrigues you? What excites you, moves you, compels you? What gets you talking for hours on end? Whatever it is, study that. You've got to love what you do."
As for where he sees himself in another 10 years, Ryan's answer is a little more open-ended than in 2008. "I just hope to be exploring the creative field further, hopefully with more of a focus on my photography and writing," he says.
Ryan Curtis' 2008 student profile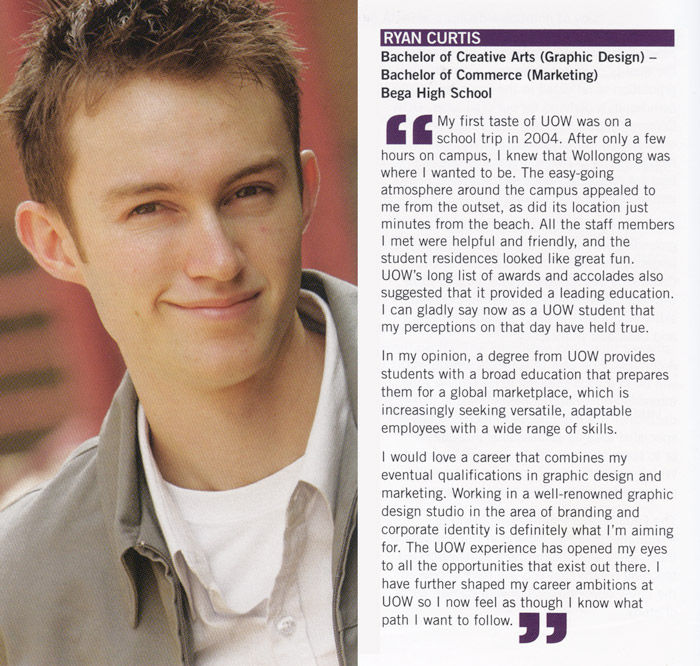 Future student news to your inbox
---
Want to stay up-to-date with news, stories and info about studying at UOW?