We look back at the hopes and dreams of UOW students from 2008 and ask: where are they now?
---
Laura McCrohon (née Vatovec)
Solicitor, Maguire & McInerney Lawyers
Bachelor of Laws / Bachelor of Arts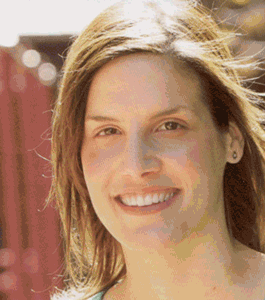 Back in her 2008 student profile (see below), Laura confessed to being a "bit of a talker" and "liking a good argument". Two reasons why she felt a law career might be a good match. Turns out, she was right.
After graduating with two Bachelor degrees, Laura started working at the Child Support Agency in litigation. She then gained experience in employment law at the Australian Workers Union and family law at local Wollongong law firms, obtaining her Specialist Accreditation in Family Law in the process. Laura then moved to Maguire & McInerney in 2016.
After gaining a broad range of experience in her professional career already, her advice to those thinking of studying at university follows the same ethos.
"Try different areas," she says. "Don't be miserable and feel you are stuck. Uni has so many options you probably don't know about when you are at school."
While it may not be her 2008 dream job of working for the United Nations, Laura has ultimately found a profession where she can make a difference.
"I love the autonomy of my job, but also the fantastic team I have around me," she says. "I feel that I can make a difference in people's lives and help them through a really tough time."
Looking forward another ten years, Laura wants to stay open to any possibility.
"Who knows?" she says. "Possibly owning my own firm, or maybe a career change. I like that feeling of not being tied down, and knowing there are plenty of opportunities ahead of me."
Laura McCrohon's (née Vatovec) 2008 student profile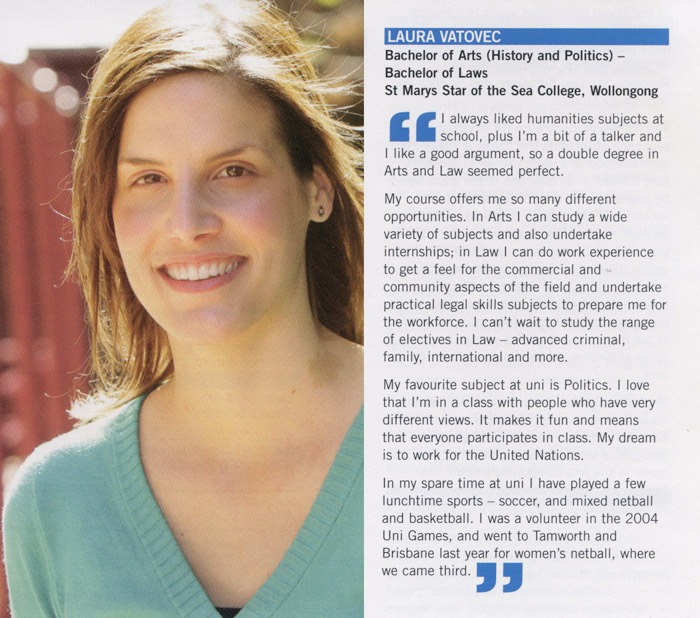 Future student news to your inbox
---
Want to stay up-to-date with news, stories and info about studying at UOW?