This is how UOW Early Admission changed the lives of these students.
---
For these UOW students, it all started with Early Admission, where they were given the chance to get involved in work experience, make new friends and progress to exciting new careers. They may not have realised where they'd end up, but looking back, they say they'd do it all again.
Once-in-a-lifetime opportunities
Jozo Frankovic, Bachelor of Commerce (Honours)
"After I completed my Honours degree at UOW, I started working in a technology role in the financial services sector.
"Every moment of life at UOW has been a highlight. With the ups and downs, the happy dances and all the caffeine, it has been an incredible ride. More than anything, the friendships I have forged have made me love my time here.
"Looking back to where it all began, I remember applying for Early Admission in Year 12 and how excited I was to start at UOW. Receiving Early Admission definitely took the pressure off and allowed me to focus on doing my best in my final exams, knowing that I would have a place at UOW the following year.
"I never imagined I would experience the things I have. Having an open mind and the willingness to broaden your thinking are important traits to have in order to find the intersection between your passions and your skills and knowledge."
Changing plans (for the better)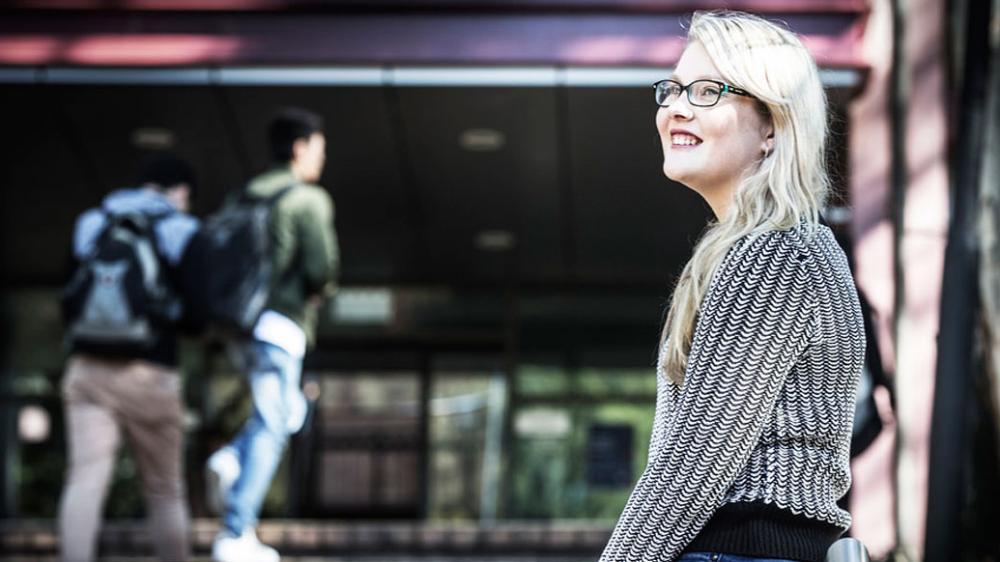 Montana Byers, Bachelor of International Studies
"I originally applied to UOW through Early Admission. While I was accepted to another university following the HSC, I couldn't stop thinking about UOW and all it had to offer within the Dean's Scholar program. It was then that I decided to change my plans, move to Wollongong and begin my education at UOW.
"I am very glad that I made that choice. It was a decision that set me on a different but exciting path in comparison to what I thought my plan would be. It also allowed me to concentrate on my final year with less pressure, as I already had a place at a top-ranked university.
"I recently completed my Honours at UOW, investigating different government responses regarding the issue of returning foreign fighters from Syria and Iraq. I never thought I would be able to take on an Honours degree, but the support and interest provided by the staff at UOW enabled me to seriously consider it and turn it into a reality."
Pursuing passions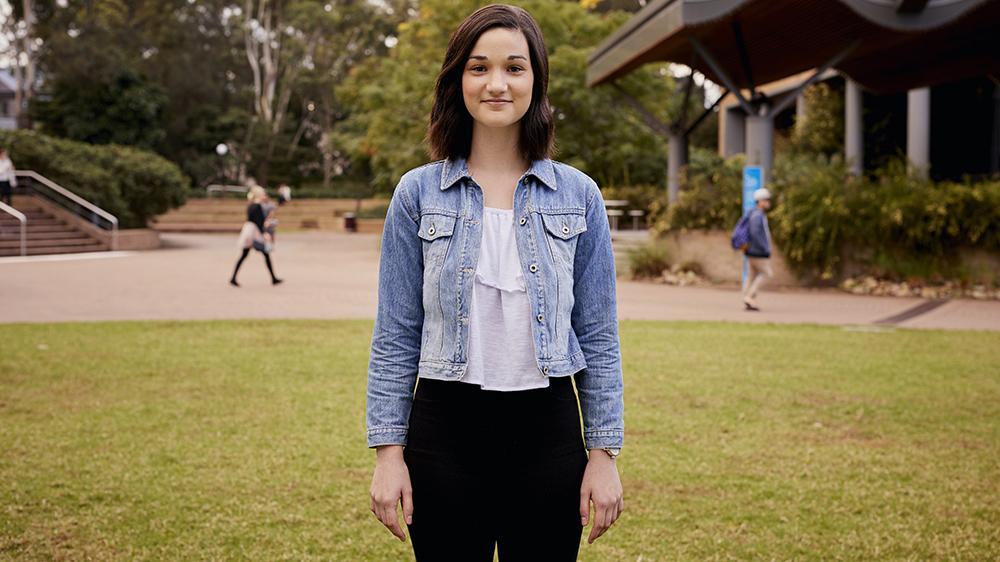 Belinda Carrasco, Bachelor of Social Work
"I came into my degree at UOW through Early Admission because I wanted to relieve some pressure before my final exams. I worked so hard in Years 11 and 12 and I just wanted to get straight in. I found UOW's Early Admission process really straightforward and simple. I knew this was where I wanted to be, so why not take the direct path?
"I've always wanted a career that was based on empowering people. Throughout high school I struggled a lot being a massive perfectionist. I was always very critical of myself, whether it was academic or on the sporting field, so for me I wanted a career that was based on helping people. I feel like difficult times are what shape people the most, and I just want to be part of that change process in people's lives.
"It was incredible when I found out I had been accepted to study social work through Early Admission. When you put the hard work in, you want it to pay off, so to have that reward straight away was a good feeling."
New experiences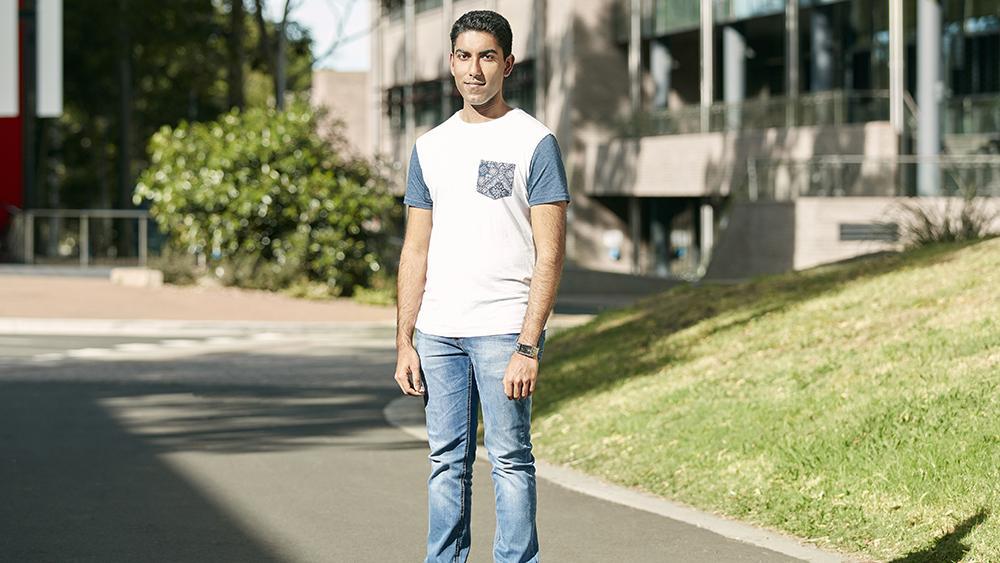 Trevin Saverimuttu, Bachelor of Commerce (Finance) (Marketing)
"Applying for Early Admission definitely set me on both an incredible and unexpected path. I never thought I'd be at this point now, but looking back, if I had a choice, I'd definitely do it all again.
"During the first year of my commerce degree at UOW, I was very fortunate to be exposed to lots of different disciplines - I was able to get a feel for what I liked and what I didn't.
"I worked for Google as an ANZ Brand Ambassador for about 18 months. This job basically involved working with other university students across Australia and New Zealand, to create and run promotional and recruitment events for Google. It tied in really well with my degree, as it allowed me to apply what I'd learnt in a real-world setting."
"I also completed an internship in Assurance at Ernst & Young, which is one of the 'Big 4' Professional Services firms in the world. Through this position I was able to explore the finance side of my degree a bit more, as well as secure a full-time grad role."


These students said yes to Early Admission because:
"It definitely took the pressure off."
"You have everything to gain."
"When you put the hard work in, you want it to pay off."
"It set me on both an incredible and unexpected path."
Where will it take you?
Early Admission invitations will be sent on 12 September, with interviews and activations held from 21-28 September. Keep an eye on your emails to secure your place!


Future student news to your inbox
---
Want to stay up-to-date with news, stories and info about studying at UOW?