UOW student, Shahira, recently completed an internship as part of her coursework, where she learned invaluable lessons about the world of work.
---
'Getting a job at the end' is one of the most commonly stated reasons students attend university. So it's no surprise you want to know if we're ranked among the world's top universities for the quality and employability of our grads – which we are (QS 2020). Shahira shares her journey to becoming career-ready below.
During my degree I was able to choose two elective subjects. One of the subjects I chose was a Work Integrated Learning (WIL) subject, which gives students the help they need to gain professional experience and meet their employment aspirations.
It aims to develop job searching skills, career goals, interview skills, professional skills and much more. On top of all these benefits, this subject also offers a post-session internship, where students can apply all the knowledge and skills they have gained at uni in to the practical world of work.
I applied for a marketing internship at Zig Zag Hub, which offers co-working spaces for young entrepreneurs in the Wollongong CBD. I knew this would be an excellent opportunity for me to meet different entrepreneurs in the co-working hub, learn about their businesses, observe how different businesses operate and expand my knowledge and network.
Here is a list of the top seven things I learnt from this experience.
1. How to put my knowledge and skills into practice
From conducting comprehensive competitor analysis research, to designing a marketing and communication plan, my knowledge of business and marketing theories were transformed into a series of practical techniques and skills that I can now implement in real-life business scenarios, thanks to my internship.
2. The benefits of networking
During my internship, I learned how to communicate and build a relationship with the people I worked with. I learned how to introduce myself, talk about my interests, knowledge and skills with entrepreneurs and business owners. I also learned how to ask questions and gain a better understanding of the businesses not only in the co-working space but about others in the market. This process overall helped me develop my professional network and emphasized the importance of creating these connections. I also connected with most of them via LinkedIn, which is obviously a great networking platform for professionals.
3. Understanding workplace culture
Culture influences communication, and as an international student, I learned that every company or organisation has its own culture. It's essential to observe others and learn how they engage and interact with co-workers or help them with projects and tasks. I quickly learned that whenever something is unclear for me, or I don't understand, it's fine to ask for clarification.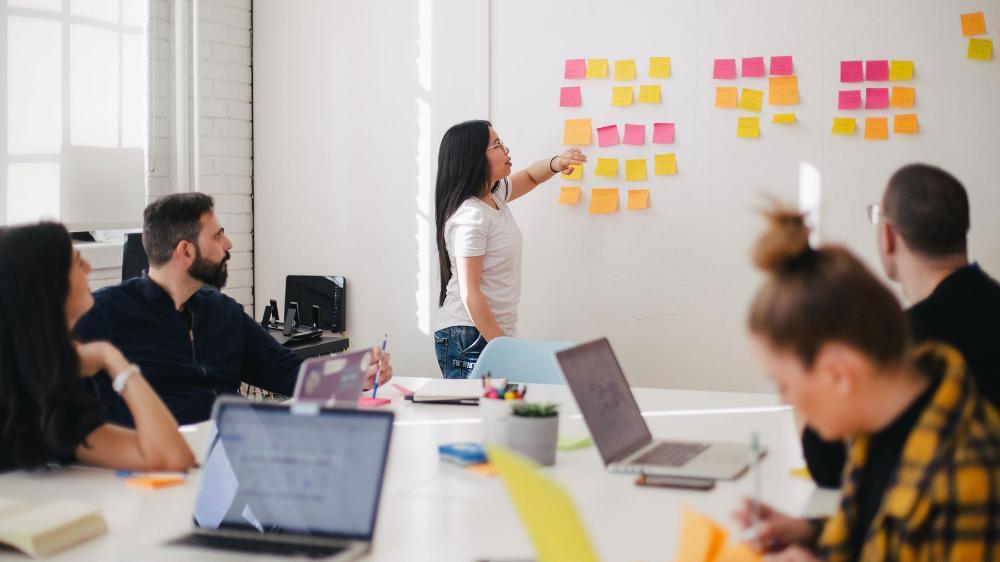 4. Enthusiasm is invaluable
I learned that as an intern, it's essential to be enthusiastic and be open to learning new skills, asking for more work and being curious to learn and ask questions. This attitude will show that you enjoy being part of the team or organisation and that you are keen to help. Having curiosity and enthusiasm also means that, as an intern, you get a lot out of what you're doing, opening lots of opportunities and growing.
5. Keeping a journal is great for personal growth
During my internship, I had a journal and took notes every day. I covered new things that I learned that day, feedback I was given by my manager, strengths and weaknesses I noticed and things I wanted to research and learn more about. This helped me understand myself more and identify the areas that I needed to improve in.
6. How important good communication is
I learned that communication is the key to success in a professional environment. I learned that it's important to communicate with my manager via phone, email or text messages if I have questions or if I don't know how to work on a task. Asking for help and clarification is better that pretending you've understood what you need to do, no matter what. However, I also learnt that if you can ask Google a question, do. Avoiding asking people questions you could find answers to elsewhere is part of being a good communicator – keeping in mind that everyone's time is valuable. Good communication helps productivity, efficiency, engagement and growth for the intern.
7. The benefits of taking on feedback
Asking and receiving professional feedback is very important. It allows you to learn new skills, grow and excel in your career. It is essential to take note of both the positive and negative points for the future. I learned that sometimes asking for feedback or receiving feedback is difficult to hear, but it will have a significant impact on your future career and success.
I am really grateful to have had the opportunity to do an internship and have received so much value from what I learnt.
Future student news to your inbox
---
Want to stay up-to-date with news, stories and info about studying at UOW?