A few years ago, Dave Walker had a brainwave while on a plane to Rwanda. The UOW Rwanda Project was born.
---
Daniel Zanatta and Innes Smith are sharing stories about their experiences in Rwanda, on a bitter, winter's day at the University of Wollongong. It is a world away from the humid, landlocked African nation, where they spent a few weeks on the ground helping with community projects as part of an engineering subject that aims to contribute to the world.
They are happy to chat about the playground they built and the water system they installed, but there is one subject to which both Daniel and Innes keep returning: the Rwandan genocide. It is clear this dark chapter in the country's history, one of the most horrific events to have defined the 20th century, has affected the students in a profound and irreversible way.
"It was an eye-opening experience, being in Rwanda, and hearing about the history of the country and about how the genocide impacted everyone's lives," Innes says. "It was heartbreaking, to see how no one was immune from what happened. How do you move on from that?"
The genocide, which unfolded over three months in 1994, saw more than 800,000 Rwandans from the minority Tutsi tribe systematically murdered by the dominant Hutu. The mass killings were at the behest of the official government, which urged Hutu residents to murder their neighbours and friends. The international community failed to react, as an estimated 75 per cent of Tutsi were wiped out.
While the country has recovered since the genocide ended in late 1994, Rwanda still lives with the spectre of the events that occurred just two decades ago.
"It added an extra level of meaning to everything we were doing," Daniel says.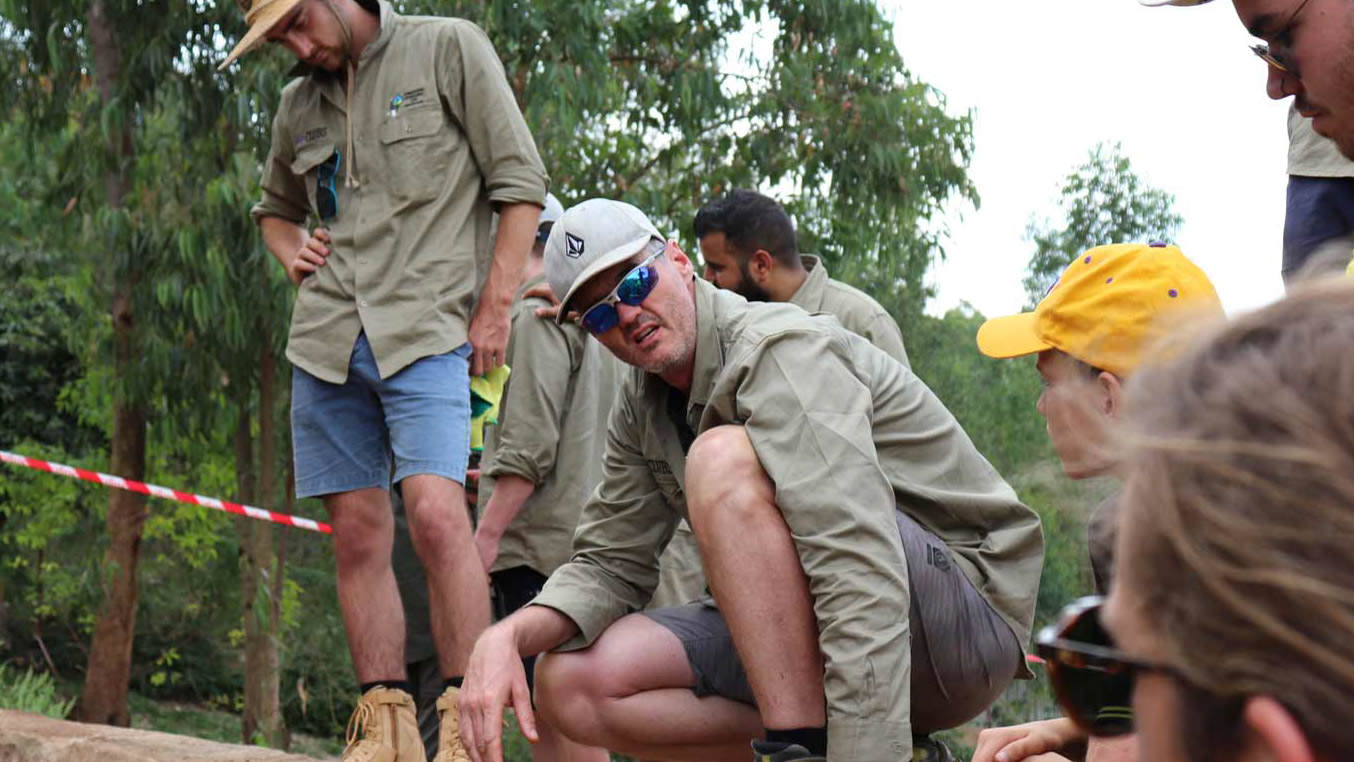 Building hope
Innes, Daniel, and Jessica Kiekebosch-Fitt led a team of 30 UOW engineering students who were passionate about community and making a difference in people's lives.
As part of the subject, Humanitarian Engineering, they formed The Rwanda Project, working to fundraise for, design, create, and construct three separate projects across the country.
At the Fruits of Hope School in Kigali, the capital of Rwanda, Innes's team worked to remedy a dilapidated trench that spanned the school campus, creating a safer environment for the 350 students. They also built a new playground and low-ropes course, to be used by kids aged from three to 12.
At Nyamata, a town 30km south of Kigali where the majority of residents are aged under 29, Daniel's team of students - known as Team Amazi - designed and built a new water system that allowed the village school, Hope Academy, and Bugesara Community Centre to access clean water. As part of the project, they installed two large water tanks with piping.
At Ruhinga village, in the Ngoma District of Rwanda, an area deeply affected by the genocide, the team led by Jessica constructed a new 72m2 classroom for Ruhinga Christian Academy. The classroom is the first building to be constructed at the new school.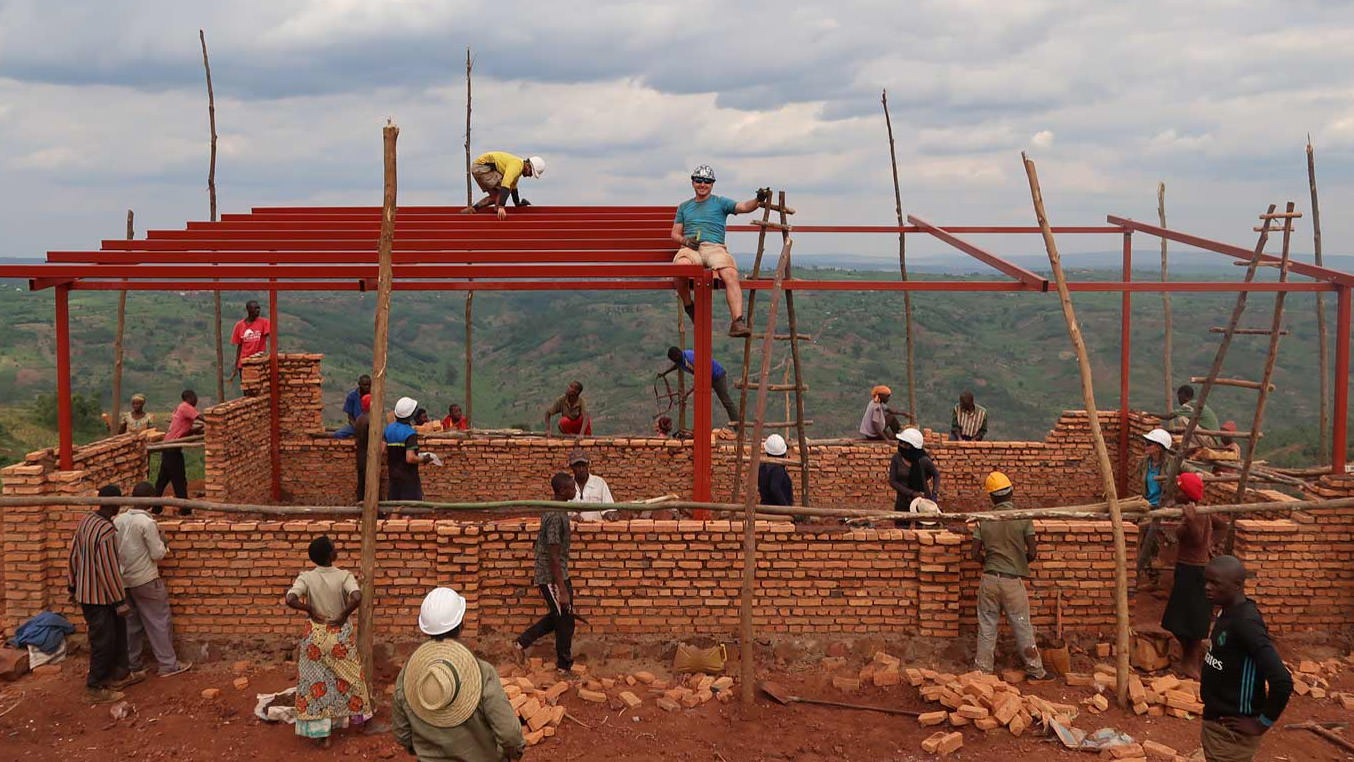 Engineers with empathy
The genesis of the subject, which runs biannually, began more than a decade ago when Dave Walker, a mining engineer turned lecturer at UOW, first visited Rwanda. He came across the charity HOPE: Global through his church and was so inspired by the work they were doing in Africa, he asked to tag along as an engineer. They didn't need engineers but said he was welcome to bring his skills in manual labor.
Once they were on the ground though, working in a village of genocide victims, Dave says it was obvious just how crucial engineers were to the project.
"We were helping a local village, and once it became apparent that the problems were a simple engineering fix, creating a water supply system, all the engineers stayed on the project and all the builders went home," Dave says.
From that first trip, Rwanda burrowed its way into Dave's skin. He spent the next seven years working in that village and says he has visited the country - which he describes as "the most beautiful place in the world" - more than 30 times since. His relationships with the people he has met along the way have been instrumental to his decision to keep going back.
"After the first five water tanks were installed, we found that the kids in the village were becoming more engaged with their school work," Dave says. "Before that, they had spent three hours a day just collecting water.
"It was a 1500-metre trip up a really steep incline to collect the water, then back, so there were kids as young as four carrying five-litre jerry cans on their heads. But once they didn't have to do that, they had more time for their homework and their community.
"Just having fresh water piped to the village was life-changing for them."
A few years ago, during one of his flights to Rwanda, he says he had a brainwave: "I thought, 'How can I make this into a subject and get the students involved?'"
The aim was to expand his students' skill sets, to give them real-world experience and ensure their engineering skills were matched by their empathy.
"Engineers can look at things in a very black-and-white way, where things are binary, good or bad. But I wanted this to soften some of the edges, to give them empathy and the ability to relate to other people. Emotional intelligence is essential to becoming a good engineer. They need brains and heart."


Great challenges, great rewards
For the UOW students, being able to put their engineering skills to use and bring the project to life, from the spark of an idea, was an incredible experience.
"We set ourselves some ambitious goals - the design of a building with no experience, fundraising more than $12,000, and the physical construction of the classroom in just over a week," says Jessica, who has just graduated from UOW with a double degree in Civil Engineering and Commerce.
"Ultimately, the greater the challenge, the greater the reward and it was empowering to realise that we have the power and capacity to bring such projects to life."
The students were in charge of every aspect of their projects - and spent much of their time coordinating with the Fruits of Hope, across time zones and a distance of more than 11,000 kilometres.
Each team was on the ground in Rwanda for 12 days, working with locals as their labourers and community liaison. Their progress was captured by journalism students from UOWTV, who documented the whole experience for a blog and social media.
"It was challenging at times because we would be trying to procure materials and organise the logistics from half a world away," says Innes, who is in his final year of a Bachelor of Civil Engineering.
"I was constantly thinking about how we could best maximise the team to ensure we were making the most of our time on the ground. It was hard to stay on track at times.
"On days that we found tough, we just looked around at the community and the people we were helping, and thought of everything they had already gone through, and it gave us the motivation to keep going."
"We came up against a lot of problems," Daniel agrees. "Trying to organise labourers was difficult and sometimes we couldn't get the materials, or things took longer than we expected. But there were so many amazing moments too."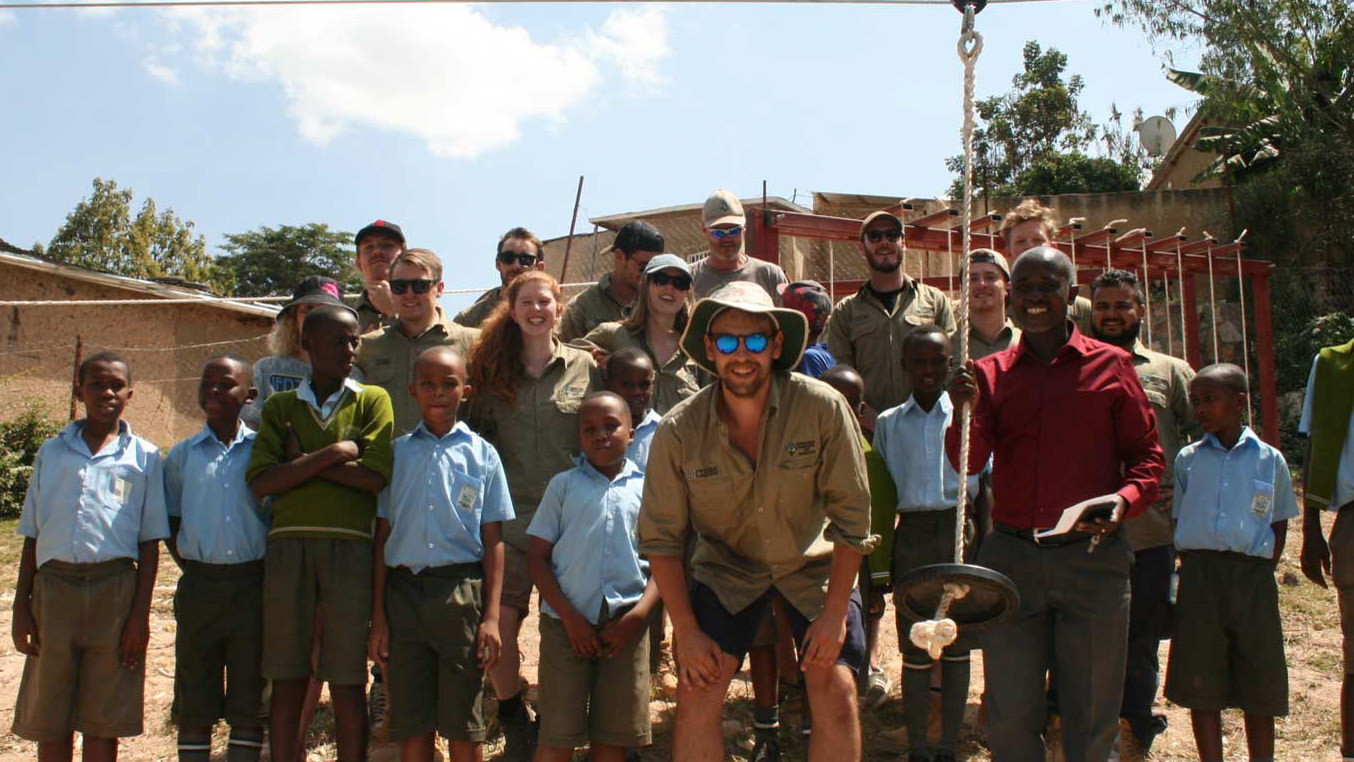 At home in the community
The breathtaking views of Rwanda's lush landscape and dusty red roads, the warmth of the locals who welcomed the students whole-heartedly, the excitement of the children who swarmed the sites, all created an experience that was unforgettable. It helped to ease the pressure of the projects.
"There were always lots of kids hanging around so we got to interact with them, learn about their culture and community. We even went to their church, which was amazing," Daniel says.
Jess says the tight timeframe and the nature of working in another country meant that, at times, the team were forced to go back to basics. It was a powerful lesson in flexibility and ensuring the humanitarian projects reflected the actual, rather than the perceived, needs of the community. But Jess says it made the teams much stronger and much more confident in their skills as engineers.
"There were times we couldn't take no for an answer and had to find ways to make things possible," she says. "There were many times when we questioned things - were we capable? What impact and benefit would this really create? We had to change most of our original plans, let go of any attachment to a particular outcome and remind ourselves that we were there to serve the community."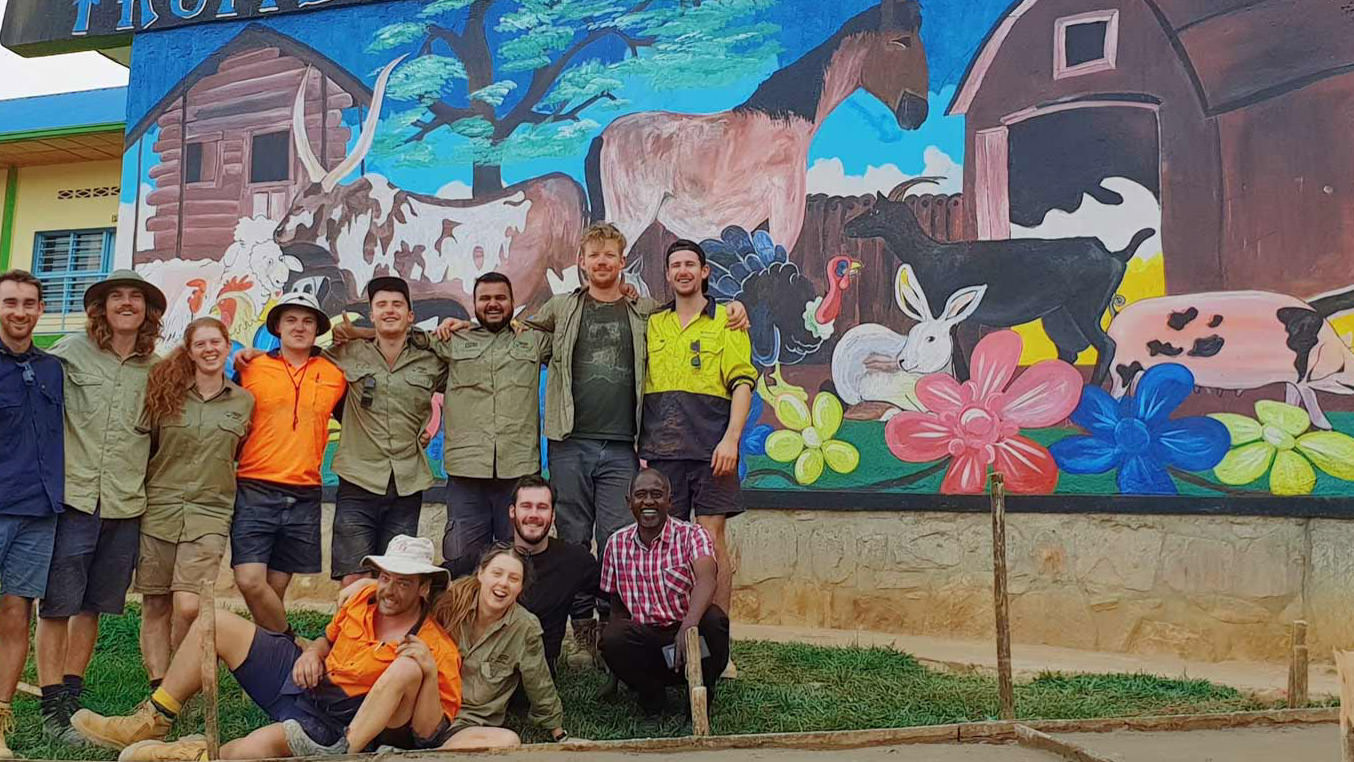 Sharing their story
While working in the humanitarian field is a rewarding experience, it is not without its challenges. To that end, Dave, who oversees the Humanitarian Engineering subject, was aware of the need to provide the students with appropriate cultural awareness and ensure they were helping, rather than hindering, the local communities.
"When you are dealing with stakeholders and there are huge cultural differences between themselves and you, the biggest mistake you can make is to leave them out of the process. When it comes to humanitarian engineering, we need to partner and empower, or risk making the entire project redundant," Dave says.
"Often people think they are going in there helping, but they are really making things worse. There is a tendency to impose a Western view on the way things should be, it's very easy to do without even realising you are doing it."
As a core component of the subject, the students spent time with Denise Mwenedata, a Wollongong resident who survived the genocide as a child and then moved to Australia after marrying a friend of Dave's who had accompanied him on an engineering project in 2012 and 2013.
Denise's family was the minority Tutsi and was targeted in the genocide. She lost many family members in the gut-wrenching violence, and although she now calls Australia home, she stepped back into those memories to share her experiences with the students. It gave the students an appreciation for and understanding of the complexities and cultural nuances of the country.
"Denise shared with us her history and the history of Rwanda, which was incredibly eye-opening and sad," Innes says.
"I learnt a lot from her. She really gave us an insight into the way the country works and what we could expect so we were going in there with our eyes open. We didn't want to go to Rwanda and think that we were helping, but really we were just making things worse. We were sensitive to that."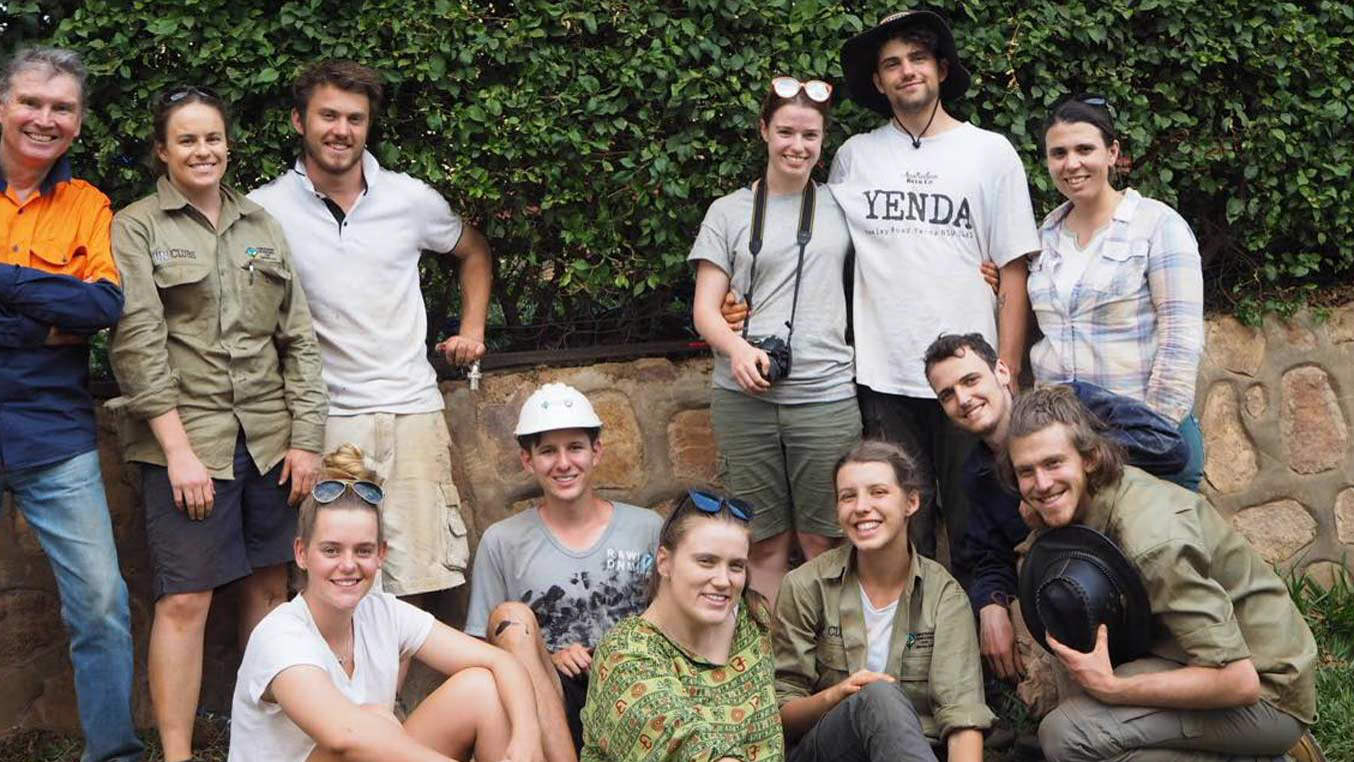 Rwanda's harrowing history
When they were on the ground, they visited a genocide memorial in Gisozi Kigali, and also met Denise's mother, Mama Lambert, who still lives in Rwanda. She also shared her story - a harrowing and heartbreaking story of loss - with the teams from UOW.
The teams felt incredibly welcome and safe in the areas they visited. They made an effort to spend time in the communities and meet the local people.
"The trip offered me a deeper appreciation of the complexities involved in humanitarian efforts, encouraging me to question our notions of 'need' and 'problem' and giving me a greater awareness of how prolific our ethical judgements and contextual frameworks are."
The students were amazed at how Rwanda has moved forward against the backdrop of unspeakable violence, able to emerge into a brighter future without ever forgetting the horrors of the past. It is due to a nationwide focus on reconciliation and forgiveness that has become ingrained into everyday life.
The ability of the Rwandans to truly forgive those who committed the most heinous of crimes had a lasting impact on the teams and the way they see the world.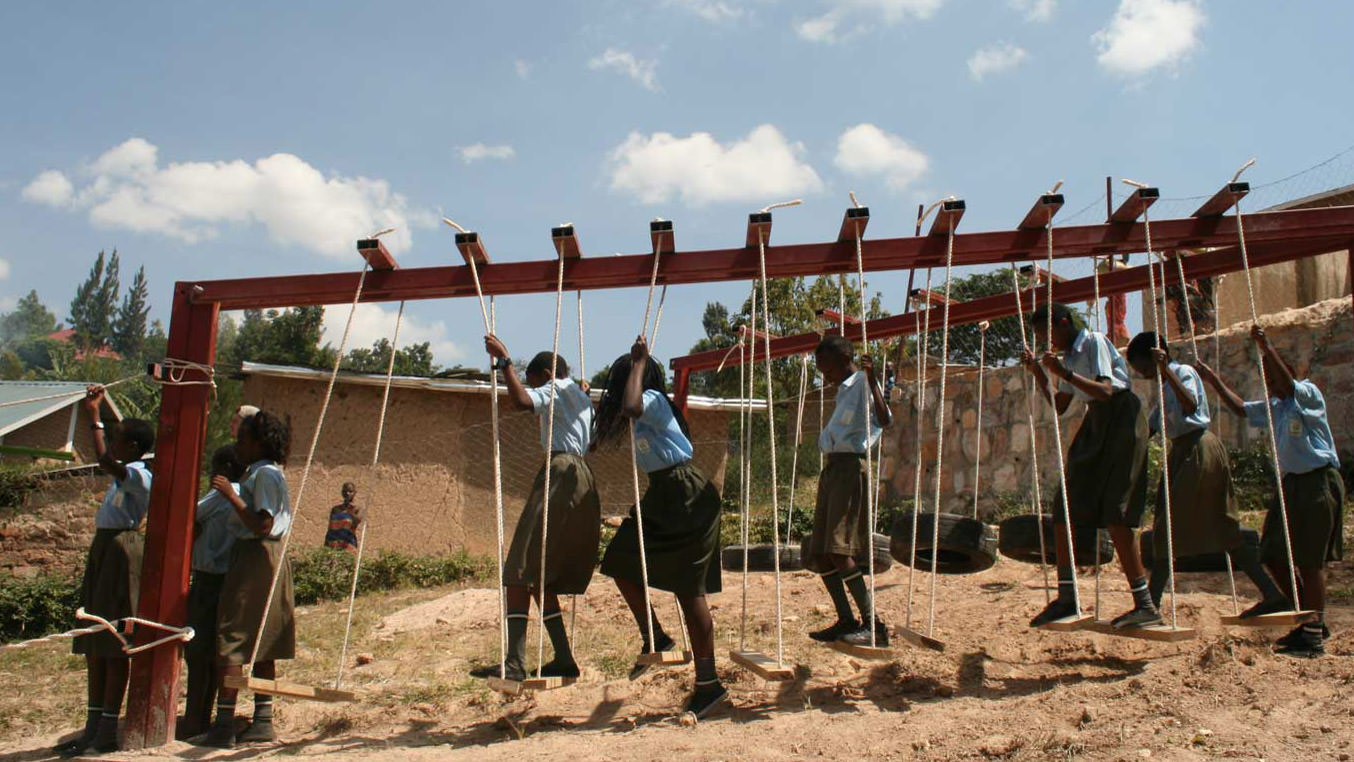 A life-changing experience
For all the students involved, it is clear that the trip instilled a love of the country that won't be easily shaken.
"To understand what Rwanda has gone through and to be there helping out the community, it brought an extra layer of meaning and context to our work," Daniel says.
"We were working with the locals, hand in hand, to create something the community can be proud of and that will benefit their lives," Innes adds. "It is a trip we won't ever forget."
Jess says the experience has changed the way she views the work of an engineer and the importance of imbuing her work with greater context and compassion.
"To see how Rwanda has emerged through the challenges of its past is testament to the power of our common humanity," she reflects. "It highlights the power of united efforts and the importance of people coming together with a sense of understanding and compassion. Rwanda holds a sense of community and hope that offered us many valuable lessons."
For Dave, the aim is to eventually expand the scope and impact of the subject, but it seems he needs little help persuading students to get involved. He wants to build engineers who work in developing nations or even areas hit by natural disasters around the world.
"It's like a pyramid scheme," he says with a laugh. "The students go there and experience it, and it gets in their soul. Four of the students who went the first year, they were keen to come back on board this year as mentors for the new students and they did an amazing job. Now, we've had at least 15 students who want to become mentors next time we run the subject.
"They've been to Rwanda, they've worked with the people in the communities, they're invested now. Africa gets in your DNA. Once you return, you'll keep going back."


Main photo: Josh Carey. Photography courtesy of UOW Humanitarian Engineering team and UOWTV, including Rachael Knowles, Lillian Watkins, Riley Jones, Kassi Klower, Daniel Zanatta, Innes Smith, and Jessica Kiekebosch-Fitt.