Adi Holmes has always been passionate about helping others. The mother-of-three, who is working towards becoming a human rights lawyer, says it's never too late to chase your dreams.
---
Adi Holmes is one of those rare people who immediately put others at ease. She is warm, friendly, and generous, with a big smile and an infectious laugh. But within a few minutes of chatting to Adi, it is clear that beneath her effervescent exterior lies a tough, courageous woman who is not afraid of a fight.
It was that passion that brought Adi back to university, many years after she last studied, and will propel her through her coming double degree as she works her way towards her dream: becoming a human rights lawyer. "I really love to help people, I hate it when people are oppressed," Adi explains. "I hate seeing that in the world, because I think everyone should have equal human rights. So to see some people enjoy that, while others do not, really angers me."
Adi is studying a double degree in Laws/International Relations at the University of Wollongong's South Western Sydney campus.
The mother-of-three moved to Australia eight years ago from her native Suva, the capital of Fiji, after her husband was offered a job in Sydney. Being far from home, in a new city, and having little family to call on meant Adi devoted her time to her children, essentially shelving her childhood law aspirations for a rainy day. But Adi, who lives close to the South Western Sydney campus, was motivated to begin the degree of her dreams when her two children reached an age where they needed her a little less. And having a campus only minutes from home made the transition much easier.
"I returned to university as a mature aged student because I had been focused on being a mother and doing my part in the community. When I moved to Australia, it was really hard to trust anyone with my kids, so I waited for them to get big enough to go to school, and I went back to school myself."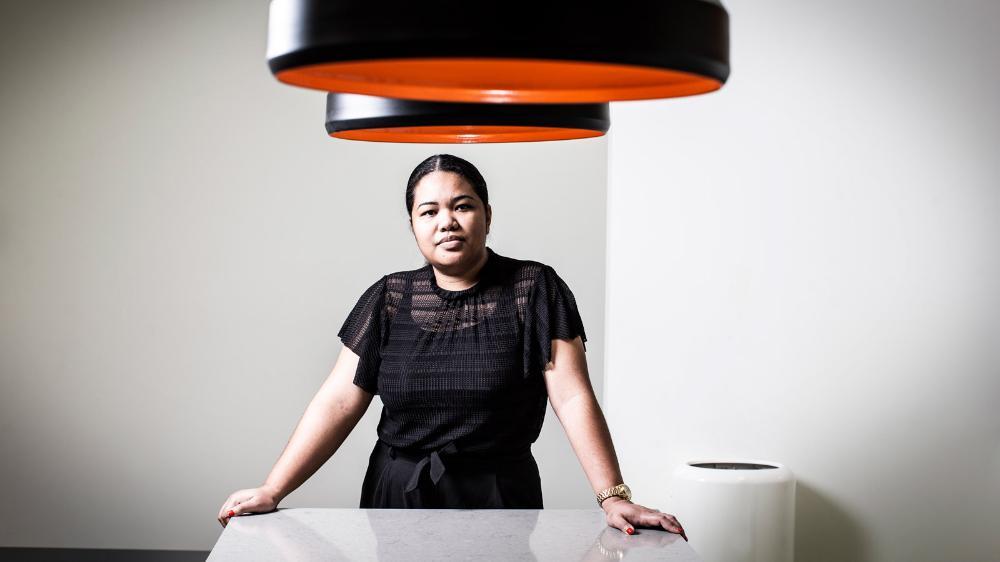 The fight for West Papua
In the meantime, Adi had been gaining valuable experience as a volunteer for Amnesty International, for a cause she has become incredibly passionate about: freedom for West Papua.
"I was scrolling through Facebook one day and I came across an article on West Papua," Adi says. "I was horrified that I didn't know anything about it because it is right in our backyard.
"So I signed up with Amnesty International and became a volunteer, supporting West Papua and the other causes Amnesty was advocating. I got involved, I started organising events and contacting people. The people running the events were largely older activists, and I think they were happy to have someone younger come in and be involved.
"But I realised that if I really want to make a difference, I need more background behind me. That's why I decided to study law, because I am so passionate, but advocating for people's rights alone wasn't going to hold much weight without having a law degree."
West Papua is a province on the island of New Guinea, bordering Papua New Guinea. The campaign aims to bring freedom and independence to the citizens of the province, out from under the control of Indonesia, which currently enforces rule of law on the island and its people. The people of the Free West Papua movement have been fighting for independence for more than five decades.
It is a campaign that has truly resonated with Adi, who wants to eventually use her law degree to make an impact for the people of West Papua. For inspiration, Adi looks to renowned human rights lawyer Jennifer Robinson, who has advocated for the people of West Papua and their exiled independence leader Benny Wanda.
"I'm really passionate about West Papua because I'm also from the South Pacific, so it is a region I know and love," she says.
Adi has become known around the South Western Sydney campus for her friendly demeanour and care for others. She works for student services and is president of CultureSpeaks@UOWSWS, a club devoted to cultural diversity and social advocacy. But back home in Fiji, Adi's parents never imagined their daughter would become a lawyer. Rather, they wanted her to enter medicine.
"My parents wanted me to be a doctor because in Fiji, being a doctor is a big thing. Everyone wants their kid to be a doctor," Adi says. "That was drilled into my brain. But I started studying medicine, and I struggled and I failed, and I struggled and I failed. That was my studies in Fiji, so when I came to Australia, I thought, 'I'm going to do what I want to do'."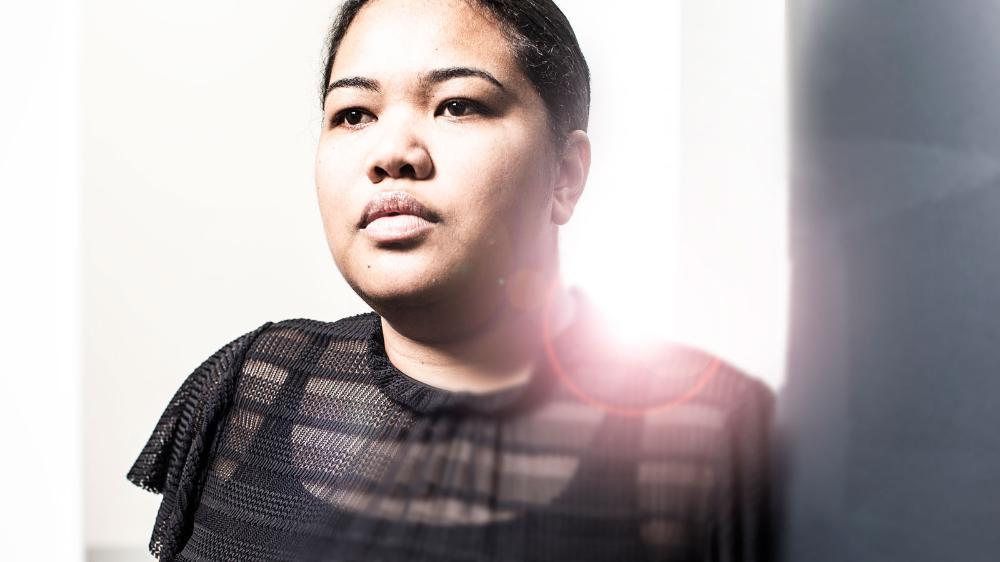 One step at a time
Adi misses her family in Fiji but has no plans to return to "the happiest place in the world" when she graduates, preferring instead to stay in Australia where she believes her law degree will have a greater impact.
"There aren't many female lawyers in Fiji. Australia is a place of opportunity, so I think I can really make a difference here, more than if I went back home.
"When I first moved to Liverpool, I said to my husband 'It's not like we've moved so far away from Fiji because there are so many Fijian Indians'. There's a real sense of community here."
With family in Australia and Fiji, home is truly where the heart is for Adi. But what drives her work and her study is ensuring that everyone has access to the same rights and opportunities that she has, and giving voice to the oppressed. It is a message she has passed on to her children, and one she can't wait to put into real action once she has her law degree behind her.
"I used to take my kids to protests in the city, and they thought it was so annoying," she laughs, "but now they have really learned from that, they are much more wise to the world around them.
"They are very proud of me now. The end goal is to become a human rights lawyer, and I'm getting there one step at a time."