Sulata Fetui didn't always think she could go to university, but after overcoming challenges and taking a bridging course to prepare herself, she now studies at UOW in South Western Sydney.
---
Her story is a compelling example that busts a common myth: that you should know exactly what you want to do for the rest of your life when you finish school. Completing Year 12 and going to uni is not about knowing what career you're going to work for the next 20 years, it's about figuring out your passions and interests as you go.
And that's exactly what Sulata is doing.
"In my family, there has always been the idea that you are in high school so that you can go to university," she says. "But I didn't think I would be where I am at the moment studying at the University of Wollongong."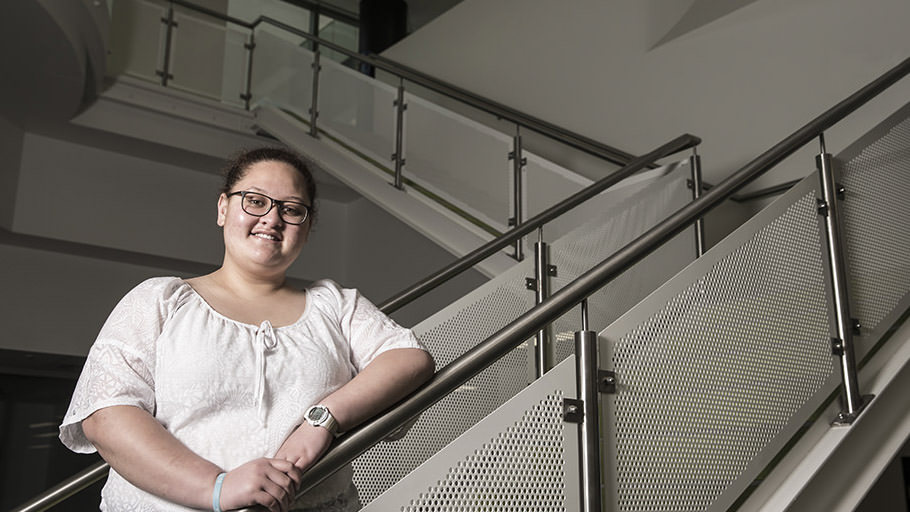 UOW South Western Sydney student Sulata Fetui is finding her path at university. Photo: Paul Jones
For Sulata, the pressure began to mount during high school, a familiar feeling for most Year 12 students. It became difficult for her to see just what she was capable of achieving. Instead, her biggest fear was that she wouldn't meet the criteria to go to university.
"There was a lot of peer pressure at school too. Everyone was turning 18, there were many changes, and you don't want to be left out."
Being from a non-English speaking background also added an extra layer of difficulty to high school.
"It was such a good decision to start with UAP because going into my first semester of my Bachelor of Arts, I already knew what to expect."
"I had to keep my head down and really work hard for every mark that I got in school," she says. "I think you work twice as hard being from a non-English speaking background. You spend all your time converting what you hear and say between your first language and English, it takes a lot of energy."
Despite the rough patches and the doubt, Sulata decided to apply for university, placing UOW South Western Sydney as her top preference. Knowing she needed a little more guidance before diving head-first into a university degree, she chose to dip her toes in first. After 14 weeks in the University Access Program (UAP), at UOW College, Sulata says she felt more confident about the prospect of university.
"I knew that I wasn't 100 per cent ready for university, I still needed a bridging course to show me what it would be like," she says.
"It was such a good decision to start with UAP because going into my first semester of my Bachelor of Arts, I already knew what to expect. The jump between high school and uni was not so huge for me after that. I had that bridging course I needed to set me up for success, instead of feeling confused and then burning out or even dropping out."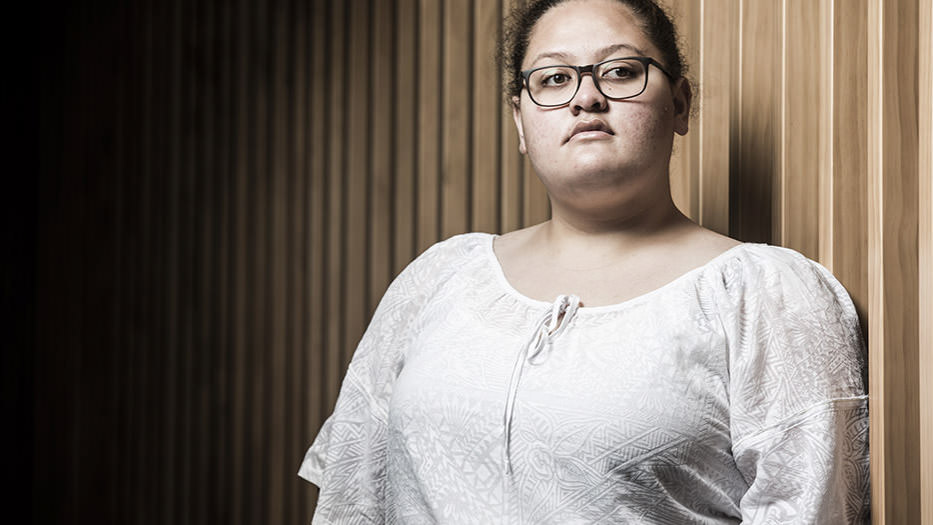 Now, she's not just attending uni - she's excelling at it both in the classroom and outside of it. While she says study is still a challenge, she's enjoying student life, with support from new friends and teachers.
Most of all, uni has been a major confidence boost for her, leaving her excited for the future - whatever it may be.
"I am the only one of my high school friends who chose UOW, but I don't regret that, I think I made the best choice," she says.
"Studying Arts has given me a lot of confidence and just opened up my world. I hope my degree will lead to a career that involves travelling and the kind of career that gives you life experience, not just work."


Future student news to your inbox
---
Want to stay up-to-date with news, stories and info about studying at UOW?