The evidence of climate change is irrefutable, and according to the United Nations Environment Programme, our societal addiction to low-priced fast fashion is playing a significant part.
---
The clothing industry produces as much as eight per cent of all global emissions, is responsible for 20 per cent of global wastewater, and is a leading contributor to large volumes of microplastics in our oceans. At the same time, the average person is buying around 60 per cent more clothing and keeping it just half as long as they did 15 years ago, with the equivalent of one garbage truck of textile waste sent to landfill or burned every second. But as consumers seek out brands that align with their sustainability values, innovative businesses founded on circular economy values are driving the shift.
A remedy for the clothing industry
Remedy Clothing Co-Founder Marcus Amor-Smith believes that reshaping the fashion industry takes a bold commitment.
"We weren't going to create meaningful change by being 30 per cent or even 99 per cent recycled; we had to make 100 per cent recycled clothing," he says.
"There's so much greenwashing in this highly unregulated industry. Brands claim products made from virgin materials like organic cotton are 'eco-friendly' or 'sustainable'. The reality is that we have finite resources, and we have to maximise their embedded value. We can't continue to create new products from virgin materials and send them to landfill."
Remedy uses vegan and Global Recycled Standard suppliers to turn textile waste into recycled clothing.
"Mechanical recycling reduces the length and strength of natural fibres, so we typically blend natural fibres with high-yield synthetics," Amor-Smith explains.
"Every product we sell is made from waste that we've stopped going to landfill. We also have a take-back guarantee in order to recycle our clothing into new products when they reach their end of life. Ultimately, we're aiming to operationalise our own textile-to-textile recycling facility in Australia within the next five years."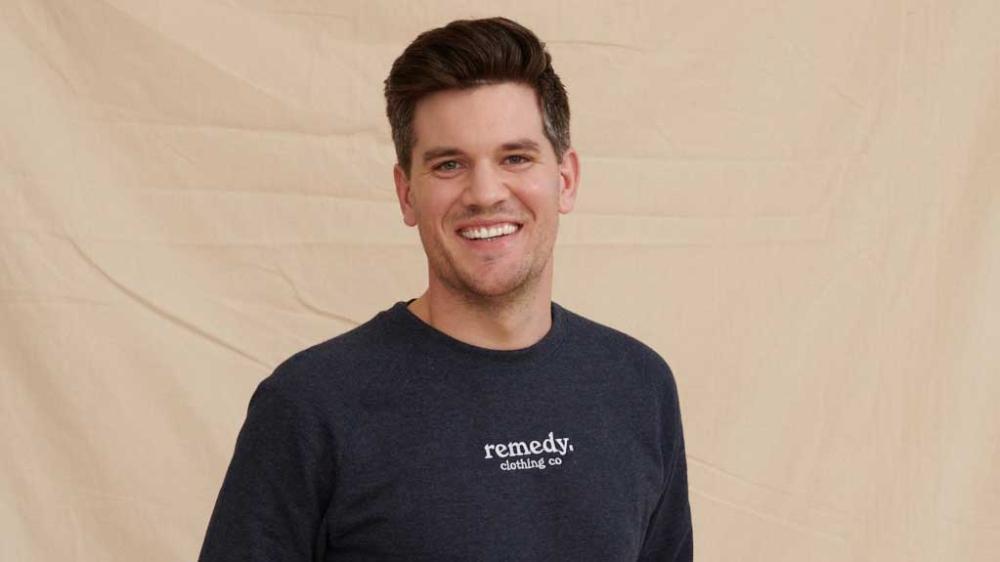 Remedy was founded by Amor-Smith – a former banker who craved an opportunity for genuine impact – and his partner Casey Brimble. With a shared commitment to sustainability, and their respective skills in business and fashion, they launched Remedy in July 2021.
They have since opened a store at South Melbourne Market and created sibling brand Concentric Clothing, which provides 100 per cent recycled uniforms for businesses of all sizes – from small start-ups to international solar energy companies.
Amor-Smith says both brands are underpinned by a core philosophy that making sustainable choices shouldn't mean making sacrifices.
"We fundamentally believe that people want to make more sustainable choices. For that to work, we must make recycled clothing that is high quality, reasonably priced and aesthetically pleasing."
Surf's up on sustainability
As a keen surfer, Angela Romanowski knows the challenge of finding surfwear that stands up to the demands of the sport while being kind to our oceans and planet.
"I had a lot of trouble trying to find swimwear that wouldn't fall off in the surf or fall apart," Romanowski explains.
"I was also sick of mass-produced fast fashion that wasn't produced sustainably and lacked the durability and quality you get with handmade. I created Ocean Flo with sustainability at its heart."
Each surf suit, one-piece and bikini is made from an eco-friendly, infinitely recyclable material known as ECONYLÒ, which is produced in a closed-loop process using ocean waste like plastic bottles and reclaimed fishing nets.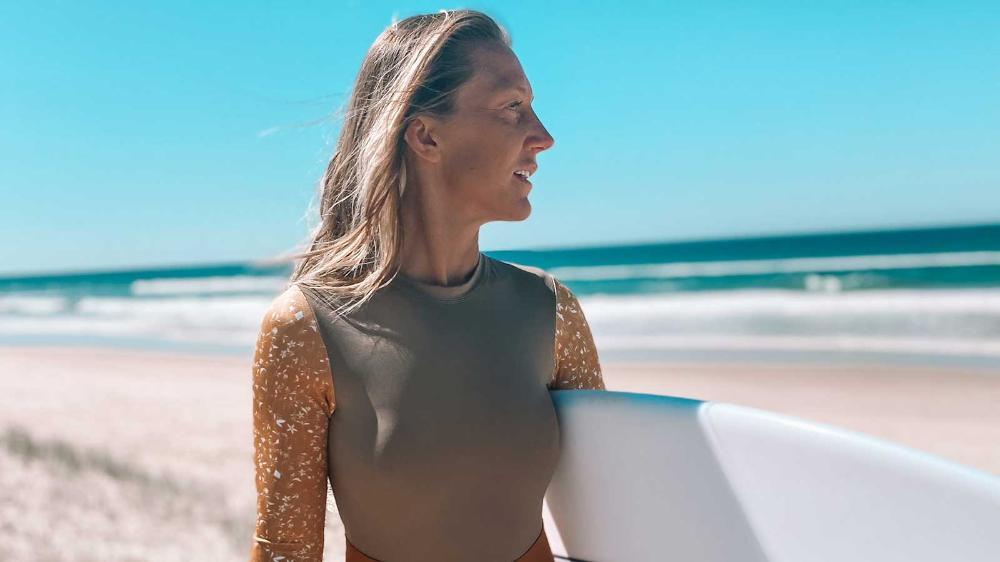 "You can tell how strong and elastic the regenerated nylon is compared to traditional Lycra. We also cut the fabric in double layers rather than using thin lining, which gives a snugger fit and gives it the durability to last season after season without falling apart. Our suits are also reversible, giving you two different looks from one item you can wear again and again."
Launched in 2020, Ocean Flo's range is available online and through select resellers across Australia, Europe, the United States and Japan. Pieces are designed in Australia and handmade in Indonesia through ethical practices including family-friendly hours, fair pay, and provision of meals. The company also supports a range of environmental and social sustainability initiatives, among them Waves of Wellness and Surfing Mums.
Ocean Flo's commitment to sustainability means the company is also proudly 100 per cent plastic-free, with biodegradable hygiene stickers and postage bags and recycled swing tags. Its manufacturers also don't pack stock in plastic bags for shipping, unlike mass-market products that are so often individually plastic-wrapped.
Romanowski says that from a consumer perspective, Ocean Flo aims to inspire more conscious purchasing.
"By making a better product that lasts longer and raising awareness of how things are made, we're helping guide people to make a better choice."
Empowering responsibility
When Mitchell Doust and RESPONSIBLE co-founder Mark Dowds set out to create something that would positively impact the planet and improve outcomes for future generations, neither had a background in fashion.
"My experience is largely in financial services and fintech-related start-ups, and Mark is a long-time technology entrepreneur," Doust explains.
"But once we learned the ubiquity and impact of the global apparel industry, we saw an opportunity to apply what we knew from solving tangential problems in other industries to this challenge."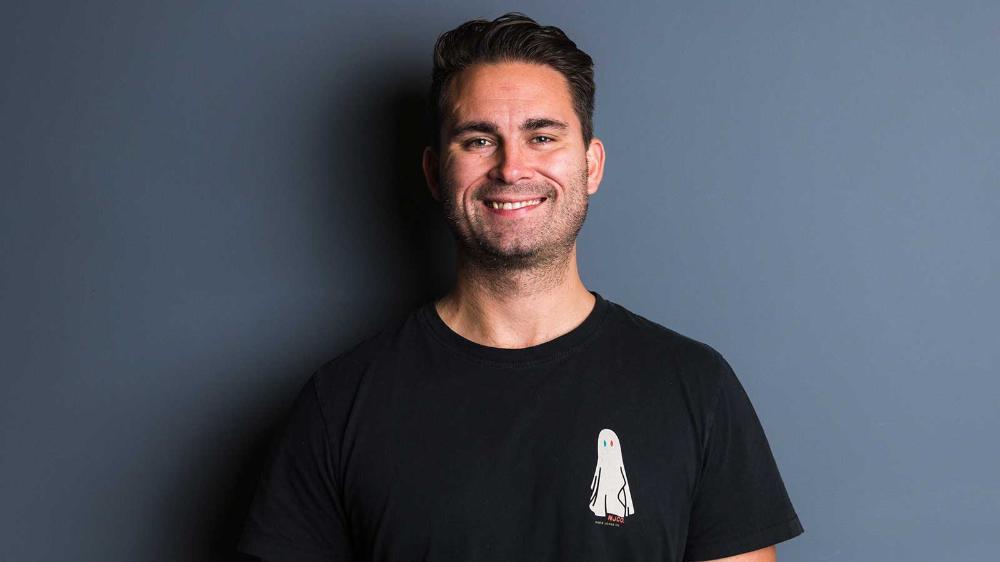 Early customer research revealed that while a significant portion of fashion consumers have good intentions when it comes to sustainable purchasing, a clear gap between intentions and buying behaviours remained. Rather than wait for an organic behavioural shift, the pair created a closed-loop platform underpinned by financial incentives to drive customers to more circular fashion models.
"We've built technology enabling us to source second-hand goods via our brand partner integrations and directly from consumers, and then digitally assess each garment to determine whether it will be refurbished for resale or recycled at end of life. This end-to-end process allows us not only to keep more garments in circulation instead of landfill, but captures data our partners can use to inform better design decision making."
RESPONSIBLE has seen strong growth both in acquisition and sales in the company's first 12 months. With the platform designed to be scalable and rapidly deployed across markets, and a continuous focus on new ways to access inventory, the potential to move the needle on circularity in the industry is huge.
"At the end of the day, there are many ways to affect change in the fashion ecosystem; but customer buying behaviours and industry over-production are not going to change overnight," Doust says.
"By giving unwanted and under utilised garments more lives and using that data to improve the design and manufacturing of new items, we're creating a self-reinforcing process that we hope will accelerate the change and make higher quality items accessible at a price point that competes with fast fashion."
--
Marcus Amor-Smith
Bachelor of Commerce (Economics)
Angela Romanowski
Bachelor of Science
Mitchell Doust
Bachelor of Commerce (Accountancy and Finance)
UOW exists thanks to the generosity of donors
---
You can change lives by empowering our brightest minds and future leaders