A career in neuroscience and medicine was beyond Lara's wildest dreams when she left high school.
---
Lara's journey is a testament to the transformative power of education when combined with a growth mindset.
Like many high school students, she was unsure about her future when she left school in Year 11.
But that was just the beginning.
After leaving school before completing her HSC, Lara entered the hospitality industry and started her own café in Kiama Downs at the age of 19.
Her success in business management led her to become the South Coast area manager for a hospitality group, where she undertook the opening of two additional venues in the Wollongong area.
However, despite her achievements in the industry, Lara began to consider other aspirations, and it was her love of learning that ultimately led her to study.
A decade later, Lara, now 27, found herself on the path to medicine, having completed a pathway program through UOW College that played a crucial role in her academic success, where she is now in her final year of neuroscience.

"My Peer Assisted Tutor was one of the most influential," she says. 
"They had faced challenges similar to mine, and through sharing their experiences and successes, I began to believe that I too could achieve academic success."
Her achievements didn't go unnoticed. Her academic success that led her to becoming an Assistant Tutor at UOW College.
Drawing from her own experiences, Lara now helps other students navigate the challenges of higher education, working closely with teaching staff to provide valuable guidance and support.

Her passion for learning and her determination to achieve her dreams continue to drive her forward as she prepares to take the Graduate School of Medicine entrance exams later this year.
But Lara's journey hasn't just been about academic success.
As a mother to an eight-year-old daughter, she is dedicated to promoting education for women and girls, and advocates for the elimination of barriers in all areas of education.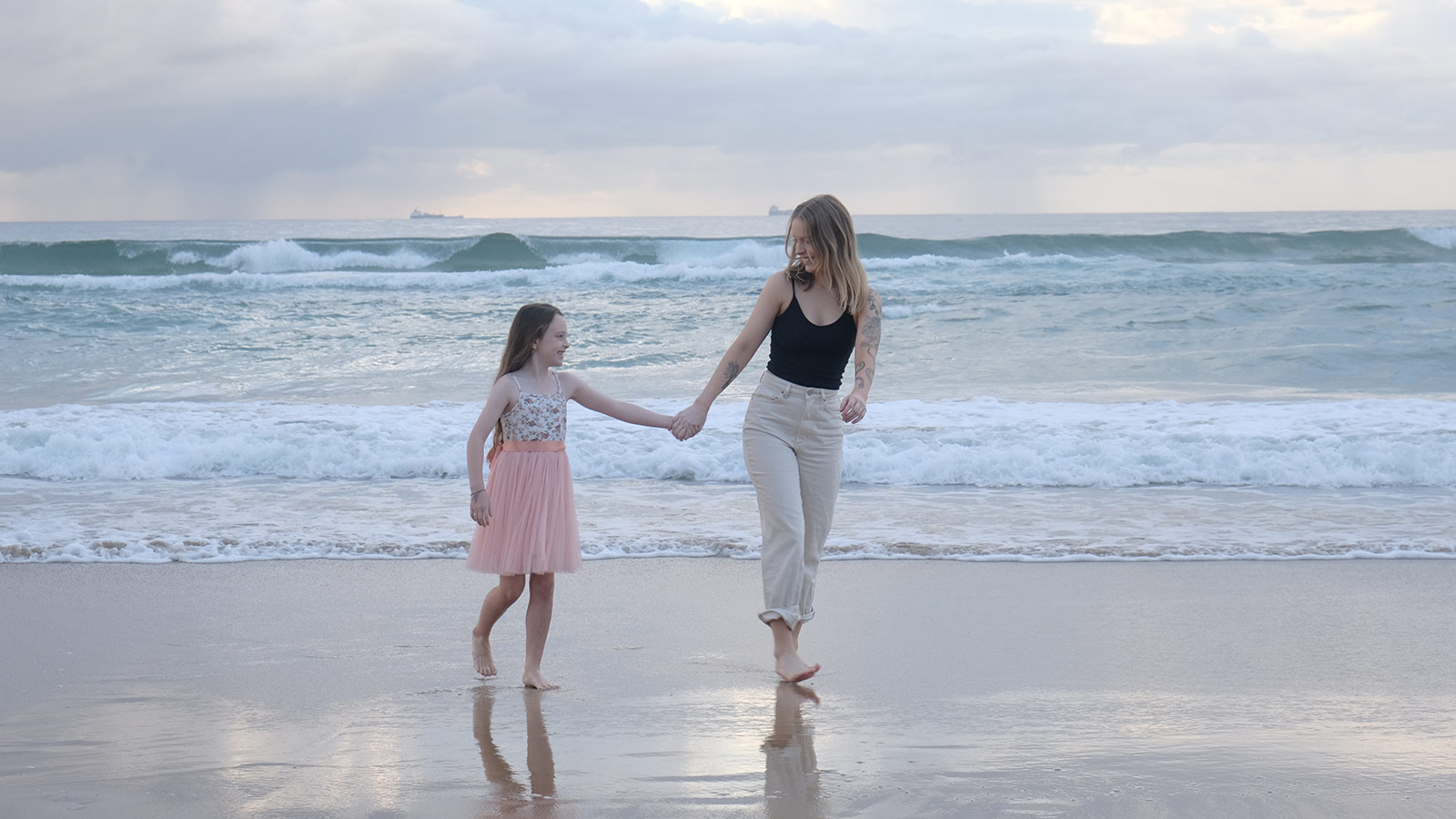 Outside of her university commitments, Lara is also mother to an eight-year-old daughter.
She understands first-hand the challenges that women face and is determined to instil self-belief and confidence in her daughter and students alike.
Her experiences as a neurodiverse learner have made her acutely aware of the need for increased education on how to effectively support adult learners who face similar barriers within higher education.
To address this need, she applied for a UOW Teaching & Learning Innovation Grant to create a short course for teaching staff aimed at better supporting neurodivergent students in higher education.
Despite her busy schedule, Lara also serves as the undergraduate member on the University Council, elected by students. Her unique perspective has made her an asset to the University's governing body.

Through her journey towards becoming a doctor, Lara has discovered her passion for education, advocacy, and leadership.
Her hope is to inspire other women and girls to pursue their dreams and believe in themselves, no matter what challenges they may encounter.