See the local gems you need to check out during your next visit to UOW Liverpool.
---
We've all got a friend with a knack for knowing the best cafes, restaurants, shops or parks. But if you're not 'that friend' (or tagging along with them), how can you avoid disappointment?
Liverpool in South Western Sydney, is one of Australia's fastest growing urban areas, and with this growth comes culture, vibrancy and lots to do! Not only is it easy to get around, with access to Liverpool train station and a fantastic bus network, students and staff at UOW Liverpool are feeling pretty chuffed with their community.
Take it from some UOW locals, these are the places to know about.
Coffee
Oscarinos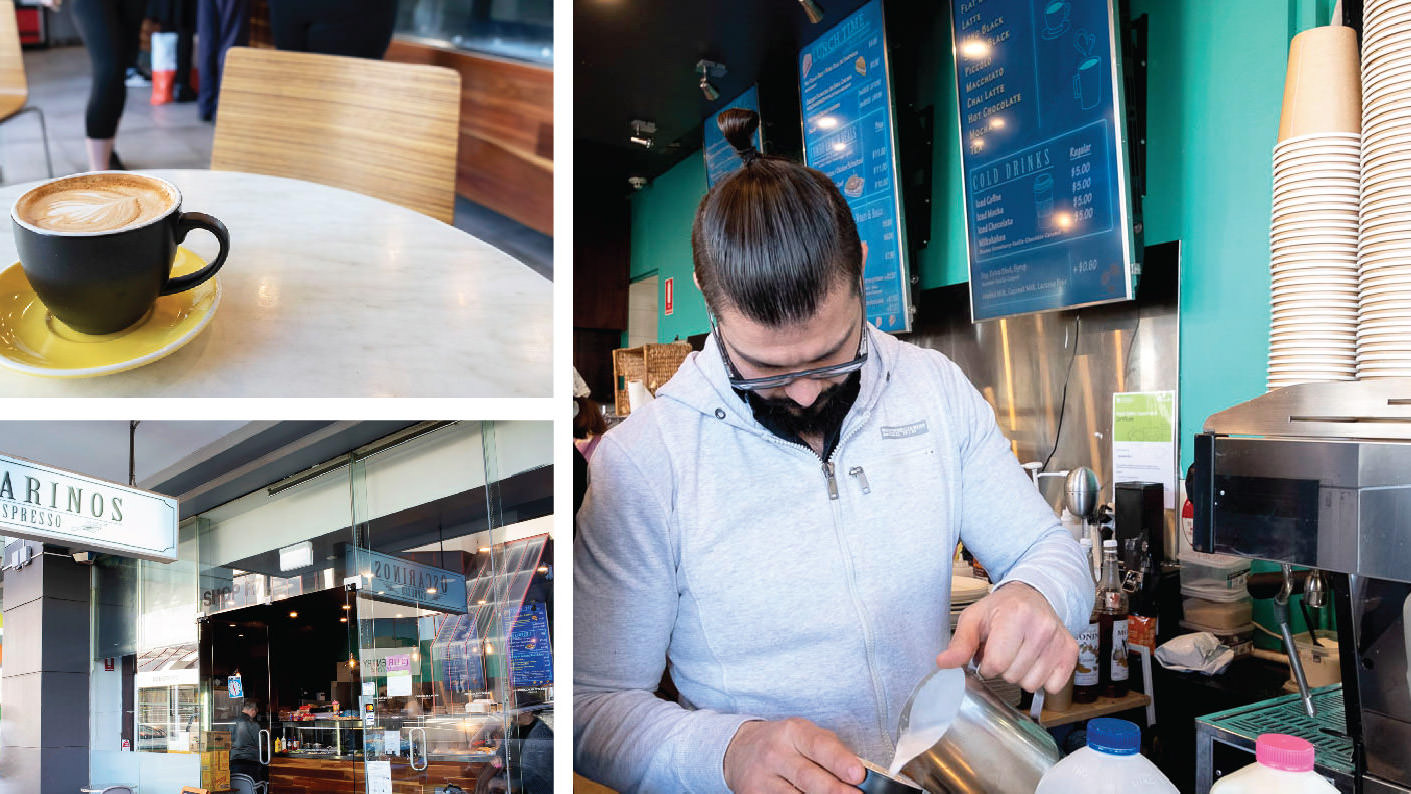 Oscarinos is the favourite coffee spot for UOW students says Dinol Shrestha.
"Everyone seems to love it. Whether it's their sweet coffee or delicious breakfast, everyone wants a taste of it."
Located on Moore Street in Liverpool - the same street as the uni - Oscarinos serves delicious, well priced food and drinks.
Ristretto & Co.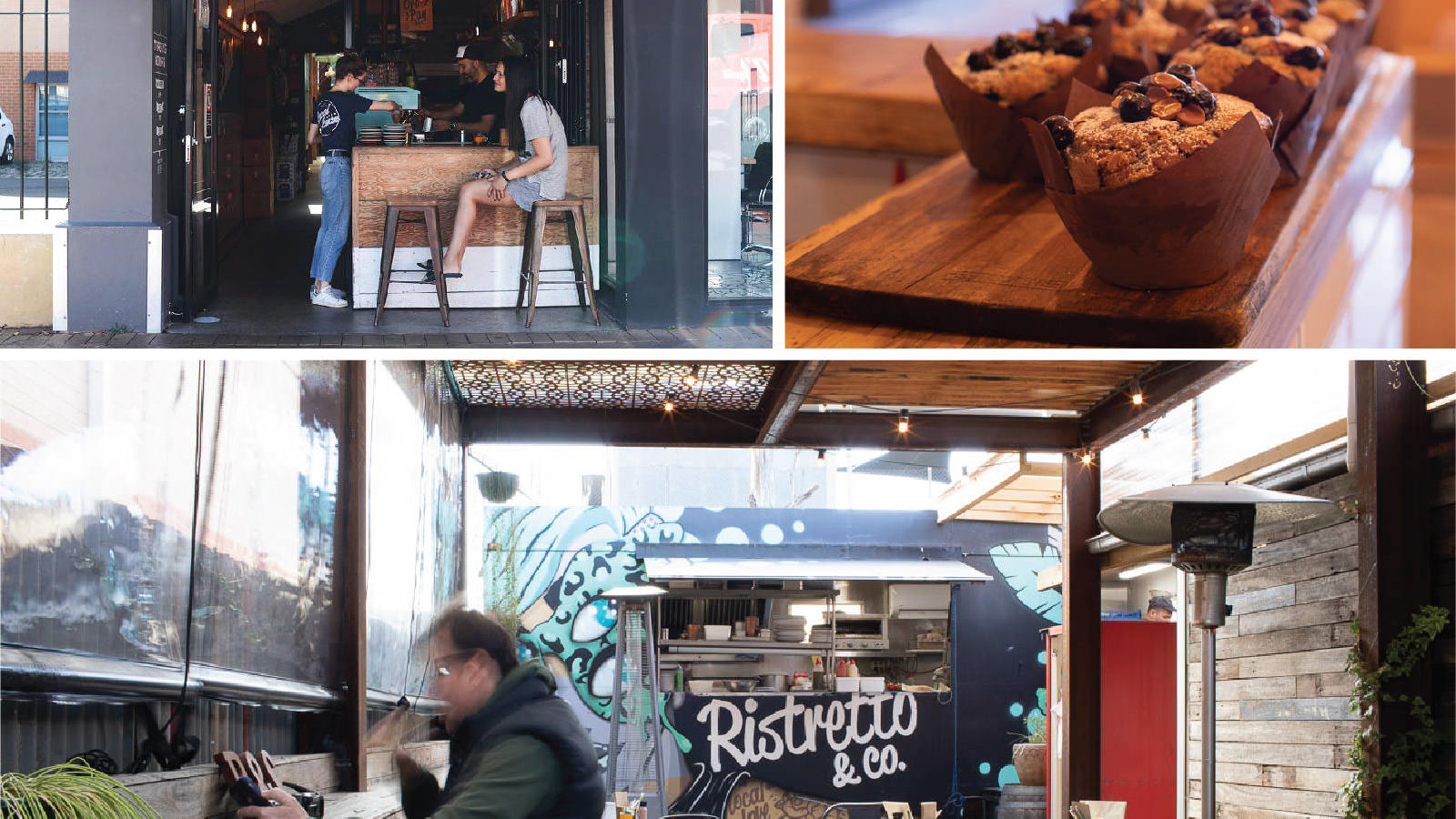 This place has got a great vibe. On the edge of Liverpool Plaza, it's a short five minute walk from campus and offers all the rustic charm and cosy atmosphere you could need! The coffee is superb and served up by a very friendly barista; the perfect combo for a morning pick-me-up. They also have a great breakfast and lunch menu, with food delivered straight to your table from a food truck out the back.
Black Jack Café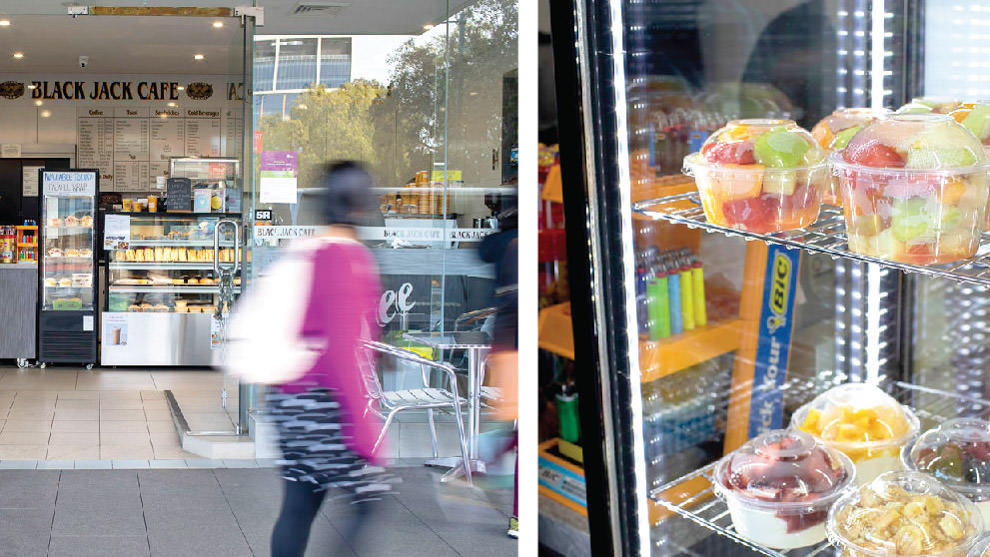 It might not look like much from the outside, but Black Jack café has some of the best coffee going around. And better yet, it is literally on the campus doorstep! UOW student Sarah Baltaji says it's an amazing way to kick-start the day before heading into lectures. This is one of those café situations where the barista will know your name and order, just a week or two into the uni semester.
Food
Al Barakeh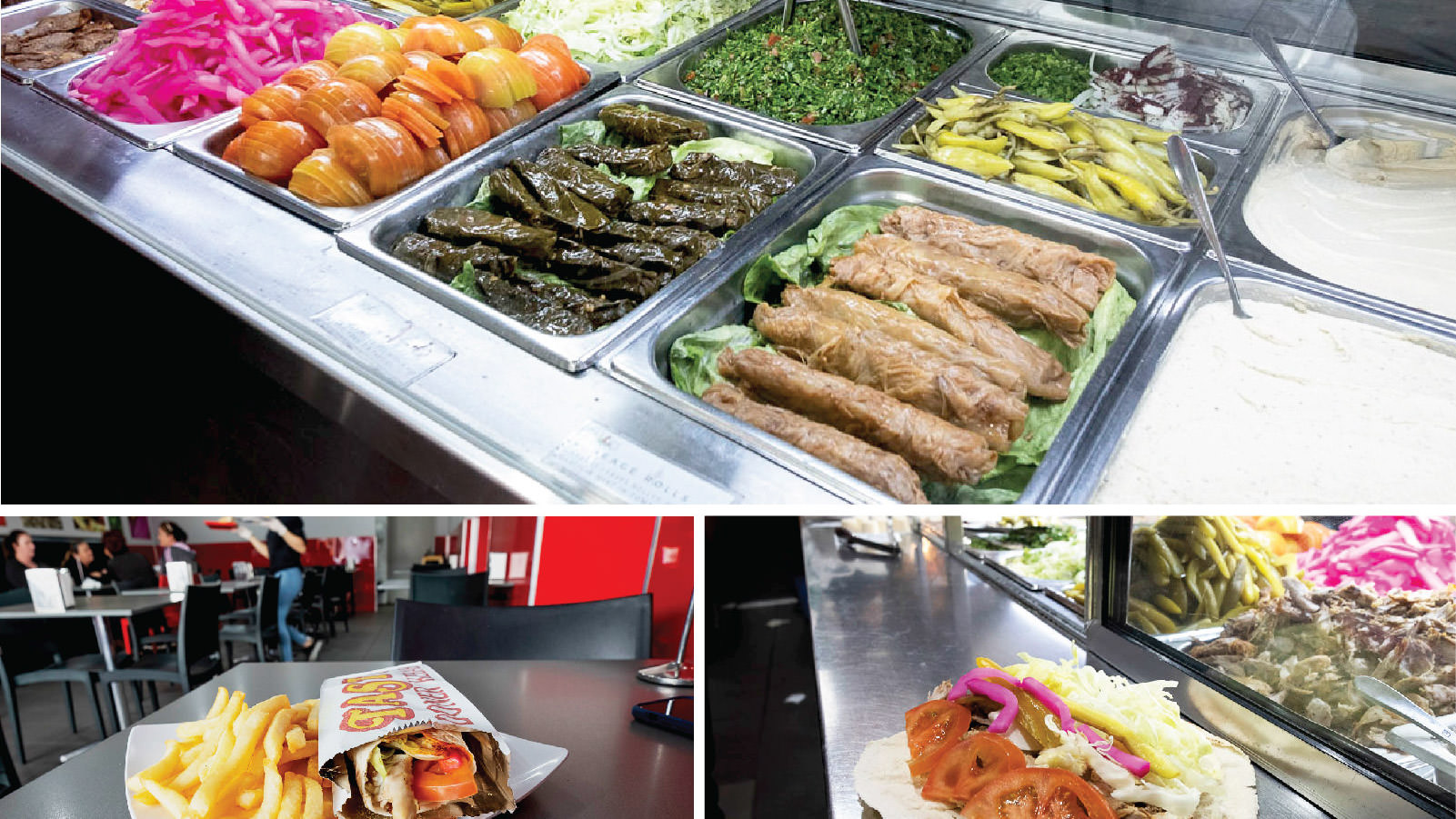 Feel like some Lebanese charcoal chicken? This is without a doubt one of the best charcoal chicken shops in the whole of Sydney. You can't go past the hummus, babaganoush and fresh fattoush salad. For take-away or eat-in, the deliciousness won't disappoint.
Tella Balls Dessert Bar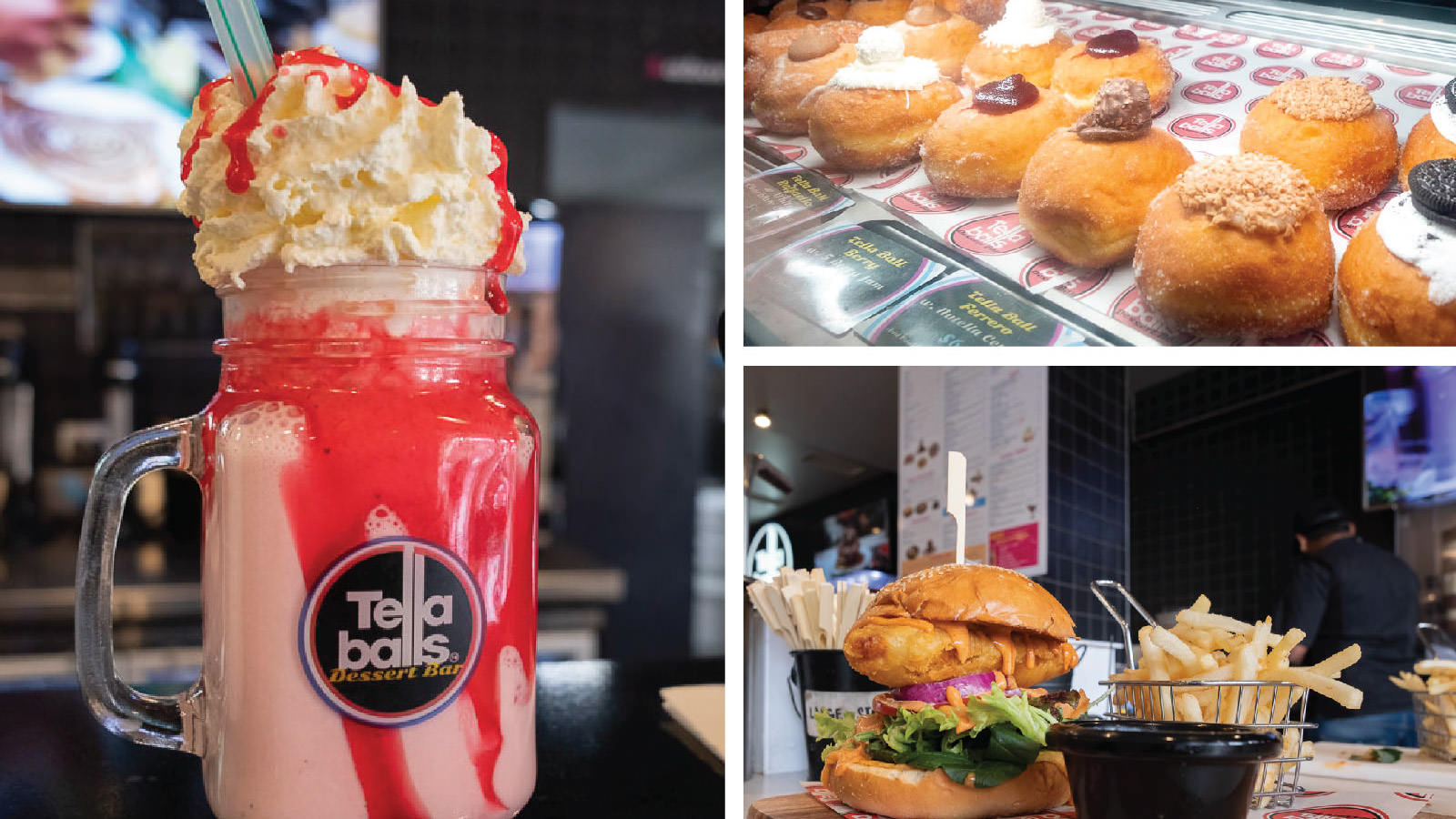 If you're on the hunt for a sugar hit, Tella Balls Dessert Bar is the place to go.
Sarah says that between breaks students will walk to Tella Balls, located on the outskirts of Liverpool Westfield, just a few streets down from the university.
Self-proclaimed 'the sweetest place on earth', Tella Balls is famous for their namesake - a brioche donut ball that comes in a variety of flavours and serving options. There is absolutely no doubt that all sugar cravings will be satisfied here. Not a sweet tooth? Fear not - they have savoury menu options too.
Activities
Whitlam Leisure Centre and Woodward Park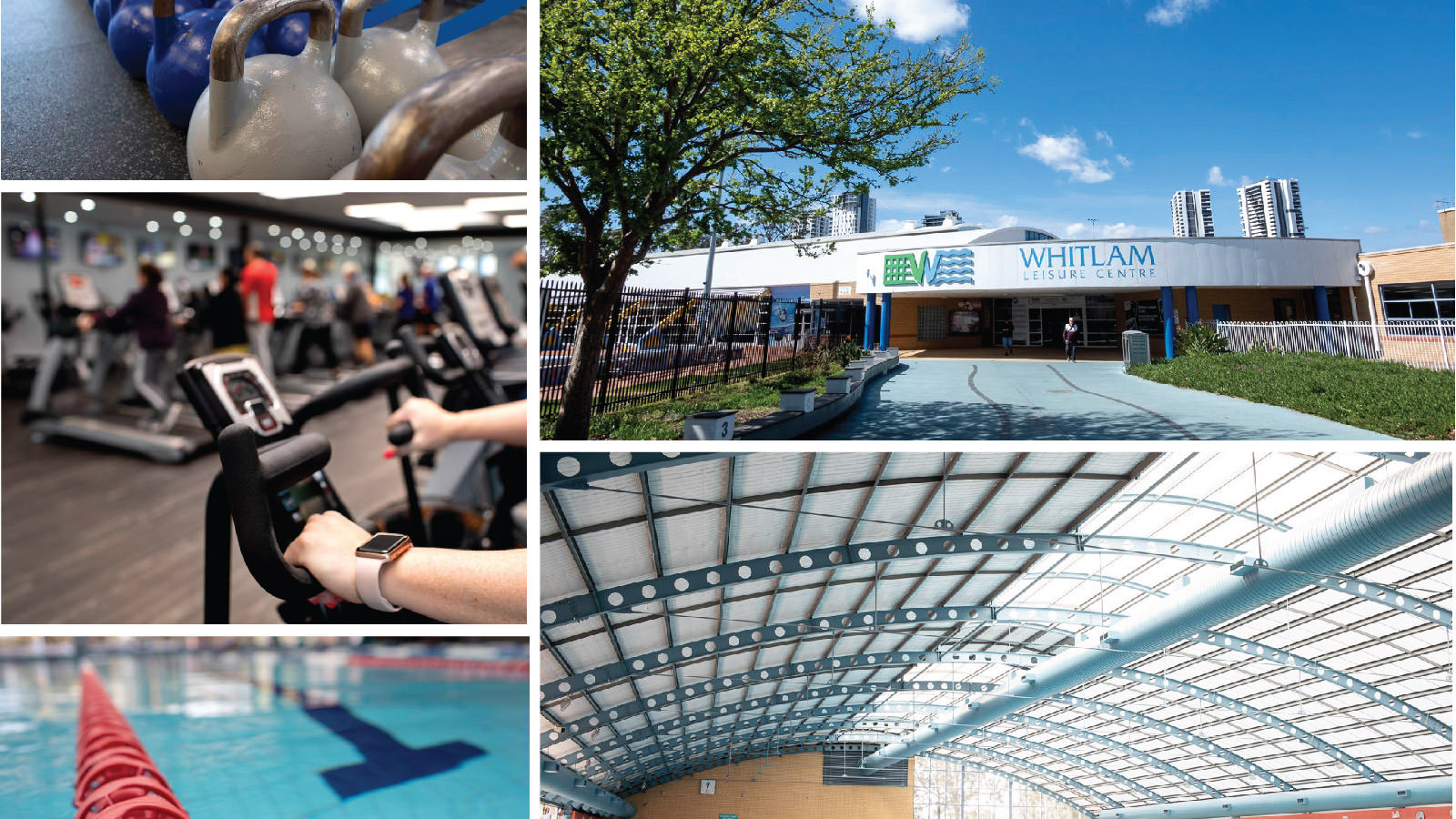 Dinol, who loves to go for a swim or play basketball with mates, shares his favourite event and recreation space.
"Almost every big event held in Liverpool has to be in the Whitlam Centre or Woodward Park. Liverpool is home to people from so many different backgrounds, whether celebrating New Year, Eid al-Adha, Diwali or Chinese New Year," he says.
The Whitlam Leisure Centre features an outdoor Olympic pool, indoor pool, leisure pool, splash pool, spa, sauna and fully equipped gym to get you feeling fitter and healthier.
Casula Powerhouse Arts Centre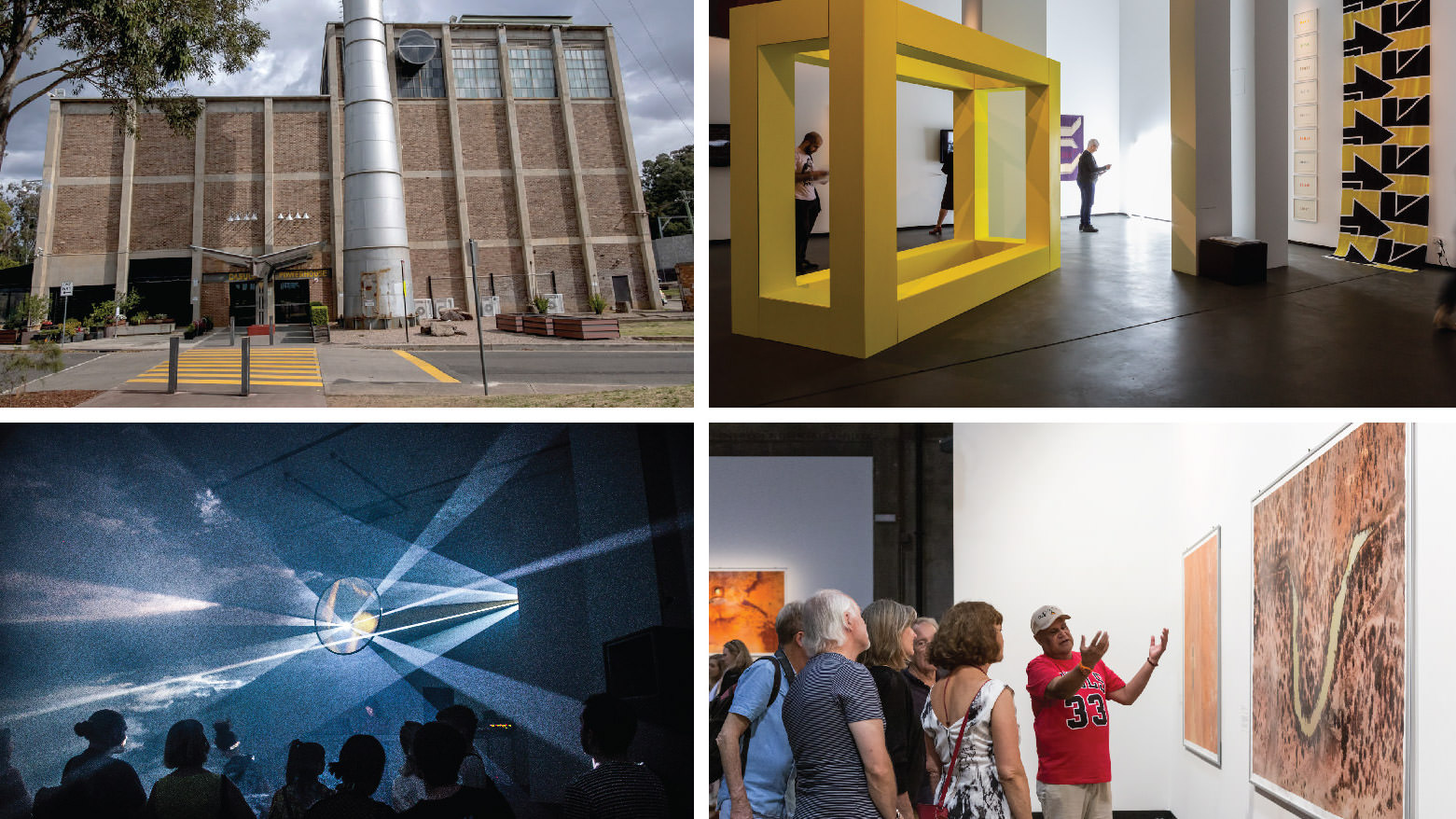 A cultural hub in Liverpool's South, the Casula Powerhouse Arts Centre holds a wide range of exhibitions, events and educational programs. A truly multi-disciplinary arts centre, you can see and learn about the visual arts, music and performing. It's also bang for your buck - gallery admission is free and ticketed shows or events are always less than $30.
Macquarie Street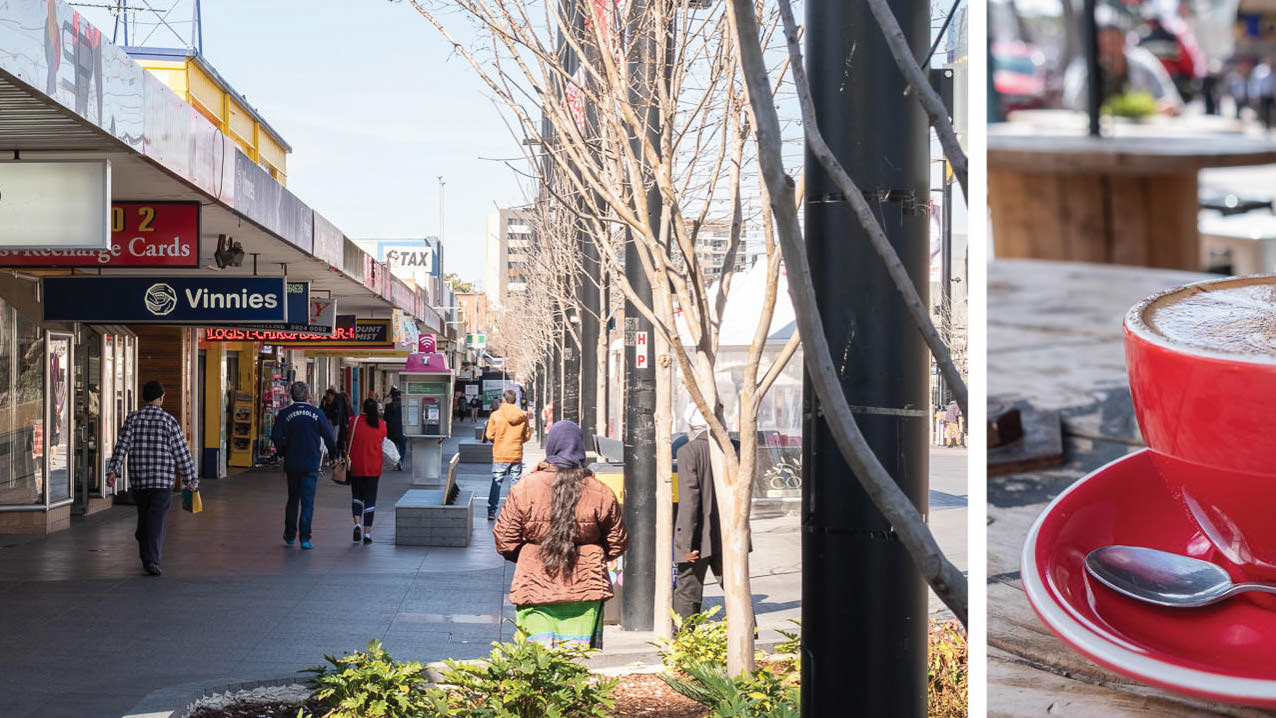 "Macquarie Street is one of the most iconic streets in Liverpool," Dinol says.
"It has anything you're looking for, from a cup of coffee, to shows, events or even street music and festivals. There are always events going on that draw a crowd. While walking by you can see kids in the playground and elderly people playing chess. It is definitely the place to be."
Bigge Park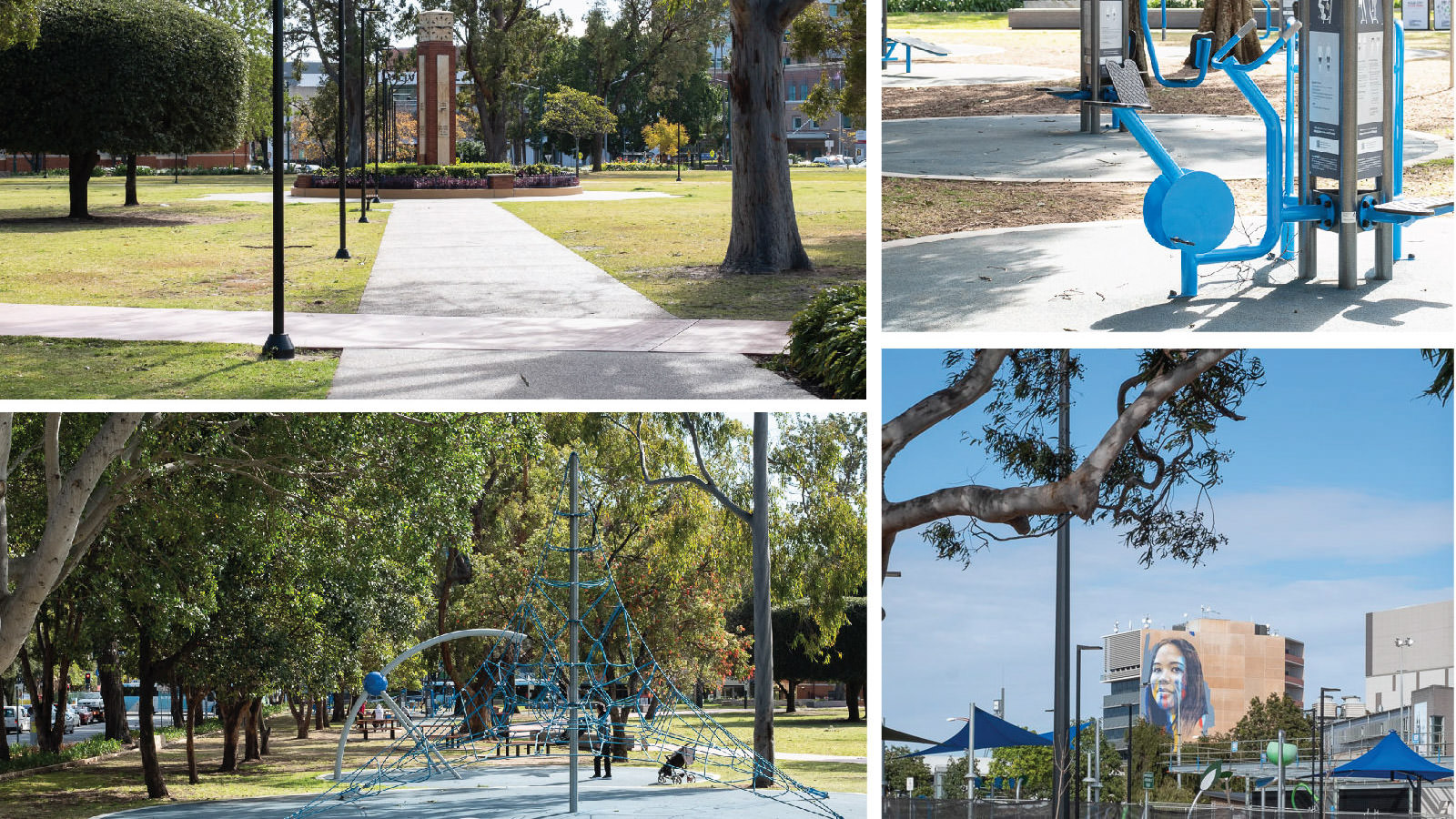 If the outdoors, picnics or natural surrounds are your thing, Sarah recommends Bigge Park. She often goes here for a walk between classes. She says it's a large beautiful landscape filled with greenery. It also has an awesome water park for cooling off during the warmer months.
Westfield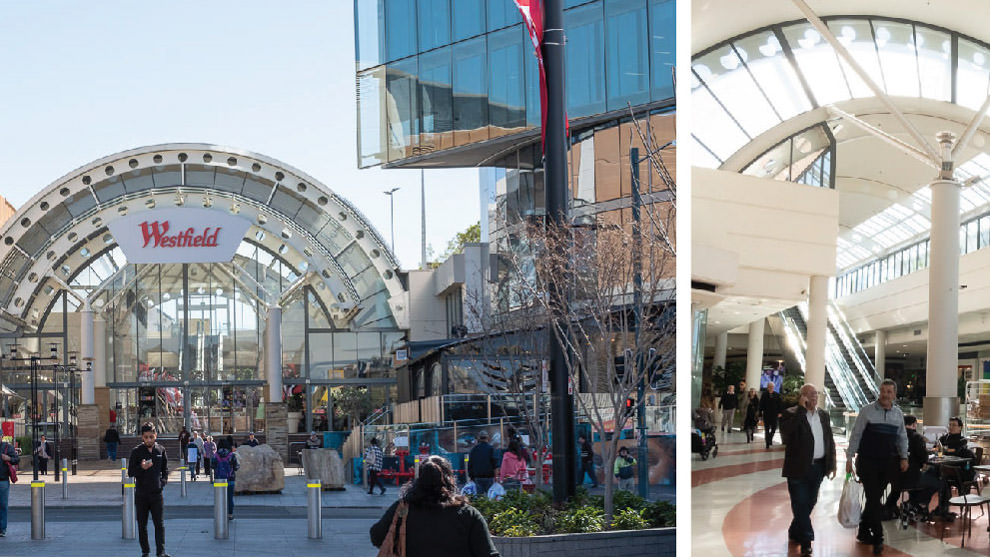 A big local shopping centre never goes astray. Sarah says this one has it all, calling it the one stop mall for all students' shopping desires. No more than a five-minute walk from UOW Liverpool, Sarah says Westfield also offers an amazing mix of cultural food and is a great place to pick-up some snacks for a study session with your peers.
The Comic Shop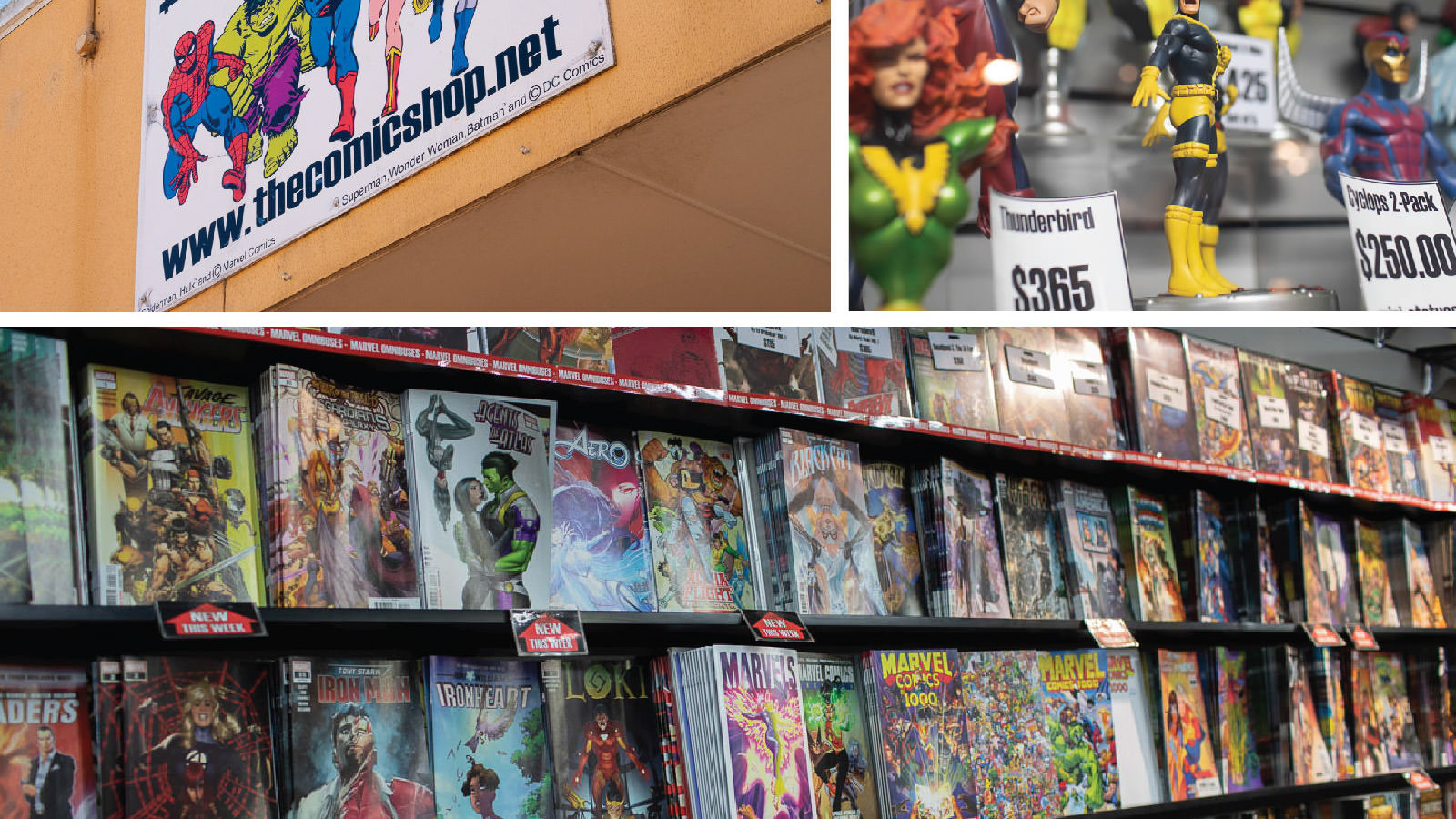 Love comics? So do these guys! More than just a shop, the Comic Shop in Liverpool is all about the community and atmosphere that comic books create. Open since 1994, this place holds a lot of history and is a must-visit for comic book fans and aficionados. They have a huge range of comics from company's like Marvel, DC, Image and much more. It is even just a cool place to visit for the fun of it!


Future student news to your inbox
---
Want to stay up-to-date with news, stories and info about studying at UOW?