As a member of the University of Wollongong's Student Advisory Council, Carly Lavings has helped to spearhead a number of changes to student life, with the aim of making the university experience more accessible for all.
---
In her role as Persons with Disabilities Representative, Carly with fellow student and advocate, Katherine Minns, founded UOW's first Quiet Space, a place where students who are feeling overwhelmed by the sensory experience of campus, can find solace. She has also ensured equitable academic consideration for all students, promoted greater inclusivity, and actively worked to increase the profile, and the needs, of students with disabilities.
But when Carly is asked how she feels to have made such inroads, she demurred: "There's still so much more I want to do."
Last month (Friday 28 April), Carly was named the recipient of the Volunteer 2023 Award by Wollongong City Council in the annual Wollongong Youth Week Awards. She was recognised for her strong advocacy for students with disabilities and for her passion for volunteering.
Receiving the award was an honour for Carly, who said she was inspired to get more involved with campus life after watching friends experience mental health issues and experiencing them herself.
Carly began a double degree Bachelor of Arts in Western Civilisation/Bachelor of International Studies in 2020. The first year of her degree, which coincided with the first year of the pandemic, was, she said, tough and "stagnant", and gave her the impetus to become an advocate for her fellow students.
"I wanted to do something meaningful with my time," she said. "I wanted to become an advocate for mental health, but also to help all students."
Elected to the Student Advisory Council (SAC), Carly said the role gave her the opportunity to take on feedback from students about what was needed on campus to make their lives more enjoyable and their experiences more inclusive.
That lead Carly to help create the Students' Hub, now located in the Makers Space in UOW Library, where students could come and ask questions of other students, who were ambassadors. It was such a simple idea, but one that has been well received by the campus community.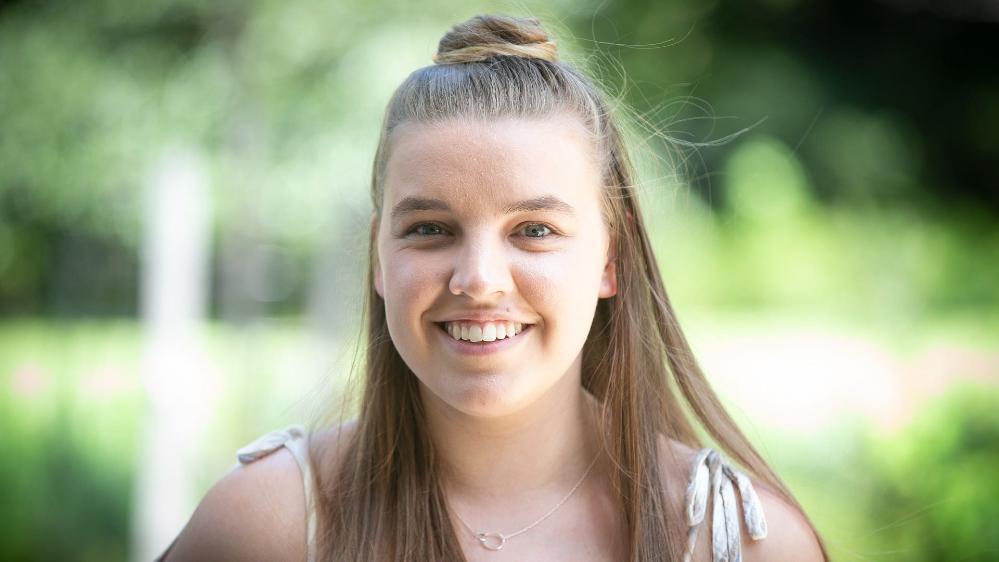 Carly said since she became a representative on the SAC, she had been approached by many students asking for a quiet space, a place where they could find some solace from the sensory overload of campus life.
She is proud to say that the first quiet space has now opened on Wollongong Campus, in Building 19. But Carly is hopeful that it is the first of many.
"Starting university and being on campus can be an overwhelming experience, especially for students who experience sensory overload, so a quiet space is so important to be able to unwind and recuperate. It is so critical for students to have spaces like this on campus, and I would like to see more across Wollongong campus and at UOW's other campuses," said Carly, who also has volunteered for Lifeline South Coast as a telephone crisis supporter.
"The feedback has been so positive and really shows that there should be quiet spaces everywhere."
In addition to her role on the SAC, Carly has co-founded a new club: UNIque UOW. Aimed at students with physical and invisible disabilities, neurodiverse individuals, carers, and allies, UNIque UOW will provide a place to develop ideas and advocate for greater accessibility on campus.
Carly is Co-President, alongside a "brilliant executive team" of Co-President Katherine Minns and Vice President Laura Warwick.
UNIque UOW will be a vital network for students, providing them with support, advocacy and community.
"For people with disabilities, physical or invisible, university can be a difficult experience," Carly said. "But it shouldn't be made more difficult by accessibility issues."
UOW Deputy Vice-Chancellor and Vice President (Academic and Student Life) Professor Theo Farrell said Carly has made a vital contribution to University life, particularly for students with physical and invisible disabilities.
"I've worked with Carly on the Student Advisory Council and her tenacity, her passion for helping others, and for making a true, tangible impact in the lives of her fellow students is second to none," said Professor Farrell.
"Carly is a hardworking student who has devoted her time to helping others. I'm sure it is the start of much more to come. Her work will continue to have an impact long after her graduation from UOW. Congratulations Carly on being named Volunteer of the Year. It is very well deserved."
A long-time volunteer for Lifeline South Coast, Carly has worked as a telephone crisis supporter. It is an experience she describes as confronting but meaningful.
"It involved taking calls from those in imminent crisis," she said. "You never knew who was going to be on the other side of the line. I learned so much from everyone who I talked to that it felt that I gained more than I gave. I would encourage others to volunteer if they have the time and mental capacity for it. Lifeline is doing extremely important work."
Alongside her extracurricular roles, Carly has also made volunteering a part of her studies. At the end of 2022, she travelled to Rwanda alongside other UOW students as part of the Humanitarian Engineering project. While there, she was part of a student team who helped to install a water tank and sink for Maria, a genocide survivor who was paralysed from the chest down in 1994 due to physical and sexual violence. Maria has been in the same room for 28 years. It was an eye-opening experience for Carly, and also reaffirmed her commitment to helping make the world better for people with disabilities.
"I was worried before I went, thinking 'am I the right person to do this?' But I can definitely say I learnt so much more from that experience than I could from studying a textbook. The practical challenges and the emotional experience of getting to make a tangible difference, and at times, reconciling with the fact that I might not see the outcomes of that," she says.
"I was just so lucky that we did see the change while we were over there, and that we got to immerse ourselves in that culture and change our own lifestyles. I really can't sell the benefits enough – it was a life-changing experience and I would already love to go back."
Now in the fourth year of her degree, Carly is proud of how far she has come and how much she has contributed during her time at UOW. But there is still much more she wants to do.
"I feel so lucky to be on the Student Advisory Council and to be able to help others. I feel privileged to be in the position to advocate for others, and it's because of that that I am inspired to make a difference.
"I would highly recommend to those who are worried about taking the steps to volunteer that there are so many opportunities out there. If you have the finances and the time to contribute, volunteering not only makes a difference to someone else's life, but the benefits you get from helping others out are immeasurable. You gain strengths and can learn about yourself.
"More than anything, I hope my story and my actions can inspire others to pay it forward and help in the ways that they can in the capacity that they can."