We are a nation currently captivated by one thing: football.
---
As the country rallies behind the Matildas who have taken Australia the furthest in our World Cup history, we are saving some of that cheer for one of UOW's own stepping up onto the international stage.
Third year UOW Tottenham Hotspur Global Football Program student Lachlan Cook is embarking on a career-altering journey to Spain to join the esteemed Malaga City FC Academy – an opportunity that wouldn't have come about without the program's help.
The story started at the beginning of 2023 when Lachlan and program coaches Matheus Vianna Scapin and Robert Gold discussed his next step.
'I was at the stage where I could try and take this a bit further," Lachlan says.
A series of events and connections led them to Malaga City FC, who signed a partnership with Tottenham Hotspur in September 2022 to work side-by-side in developing aspiring young players.
"We decided this was the best place for me to try. Rob made me get my football CV and highlights ready to send them. He also contacted the director and organised a video call."
"Malaga decided they would like to have me, and I signed all the contracts the day after," he says.
Matheus and Rob's guidance and mentorship have been pivotal in Lachlan's development and have shaped him into the player he is today. The dynamic between the two coaches has offered him a unique perspective on the game, and he's ready to take on whatever curve balls are thrown at him, literally.
"Matheus and Rob give you two completely different views on football. Rob gives you the English style, and Matheus gives you that Brazilian perspective. They bounce off each other, and it helps you on both sides," Lachlan says.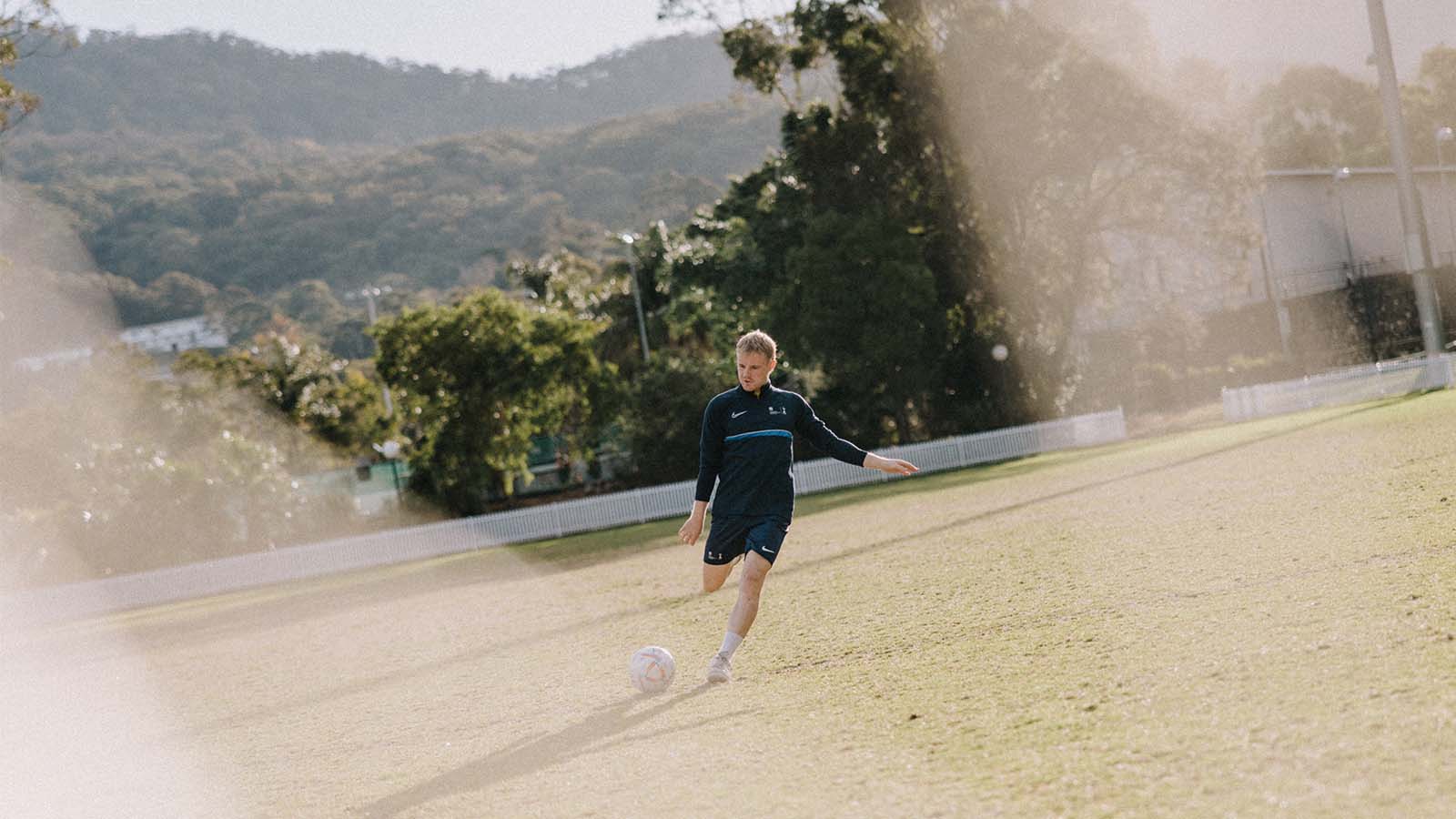 Beyond the football field, Lachlan says the lifelong friendships he's formed through the program make it all worthwhile.
"It's a life-changing experience, and you'll make lifelong friends, even if the football side doesn't work out," he adds.
Lachlan also studied a Bachelor of Science (Cell and Molecular Biology) while training at UOW, a unique aspect of the program, where students can work towards two goals simultaneously.
"The Global Football Program helped me balance both study and training. They made sure that uni always came first. If training clashed with a class, they give you to option to catch up in a one-on-one session on another day,' he says.
However, Lachlan acknowledges that Malaga City FC International Academy will provide him with the biggest steppingstone to going professional. As he lands on Spanish soil, he knows the road ahead will be challenging. The transition to higher competition and a different football culture will undoubtedly be demanding. Still, Lachlan is backed by the confidence of those around him who believe in his potential.
"Rob and Matheus keep telling me just to keep doing what I am doing. They have my back which definitely helps,' he finishes.