Creating not just a business but a movement with a mission to heal and educate
---
Indigenous Business Month, celebrated annually throughout October, aims to shine a spotlight on the achievements and contributions of Indigenous entrepreneurs, as well as celebrate their resilience, commitment to Indigenous culture and land, and passion for driving positive change in their communities.
Fiona Harrison, the founder of Australia's first 100 per cent Indigenous-owned chocolate company, Chocolate on Purpose, is one of the entrepreneurs currently participating in the social enterprise scholarship Activate, run by the University of Wollongong's (UOW) business incubator, iAccelerate. Fiona was awarded her scholarship as part of iAccelerate's commitment to supporting underrepresented entrepreneurs to start and scale their companies.
A proud Wiradyuri woman, Fiona embarked on her entrepreneurial path as a hobbyist chocolatier. Having suffered from PTSD, she first started blending native botanicals with chocolate to heal herself and then moved on to serve her community. Early on, she recognised that Chocolate on Purpose could become a catalyst for the transformation of the Australian business landscape. After joining iAccelerate, her purpose-led company started to thrive, proving that even the most charitable causes need strong business foundations.
Today, Chocolate on Purpose is not just a business but a movement with a mission to heal and educate.
"I wanted to lead people to connect with culture again through the healing power of botanicals. Chocolate became the vehicle that I've envisioned would deliver impacts beyond myself and the business; that's why it's called Chocolate on Purpose," Fiona said.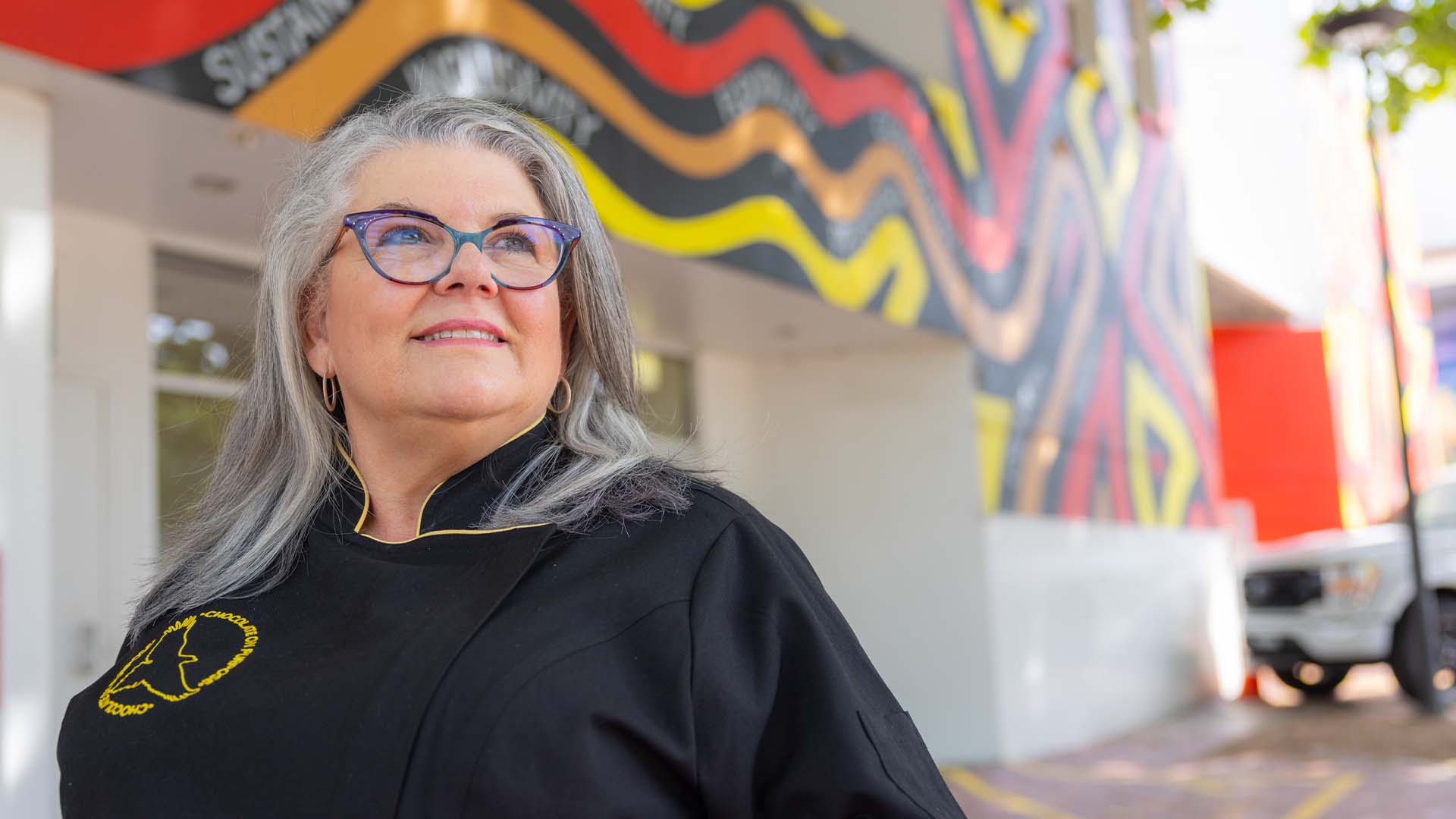 Fiona Harrison wanted to help people connect with culture again through the healing power of botanicals and her love of chocolate.
One of the company's most significant impacts is its Indigenous-led supply chain, promoting First Nations employment and empowerment, and supporting Indigenous producers.
Chocolate on Purpose is part of the First Nations Bushfood and Botanical Alliance Australia and sources cocoa from members of the Cocoa Horizons Foundation, a not-for-profit program focused on farmer prosperity and self-sustaining communities. It also offsets its carbon footprint through the Aboriginal Carbon Foundation (AbCF).
As Chocolate on Purpose continues to pave the way for Indigenous-led businesses, Fiona's journey serves as an inspiration to other budding entrepreneurs. She says she'd hope to see more Indigenous business owners and changemakers join the iAccelerate community.
One of iAccelerate's Activate participants and a First Nations Program Facilitator is another Indigenous business owner, Raymond Timbery, a proud Bidjigal Dharrawal and Monero Jaitmatang man. His business, Gadhungal Marring (which means Saltwater People), operates in Shoalhaven, focusing on developing cultural knowledge programs for schools in NSW.
In Raymond's own words, Gadhungal Marring specialises in the delivery of cultural services, which focus on revitalising and sharing ancient Australian culture to ensure a thriving Country and a flourishing community. Currently, they employ 14 staff, from events managers, HR to cultural educators.
"It's my third attempt at running a cultural business like this. The first two times, I failed while learning first-hand how entrepreneurship should and shouldn't work. When I signed up for iAccelerate and was awarded a social enterprise scholarship, my company was already in good shape. Still, I got a confirmation that now, I'm doing it right. I also learned terminology and expanded my knowledge, for which I am grateful," Raymond said.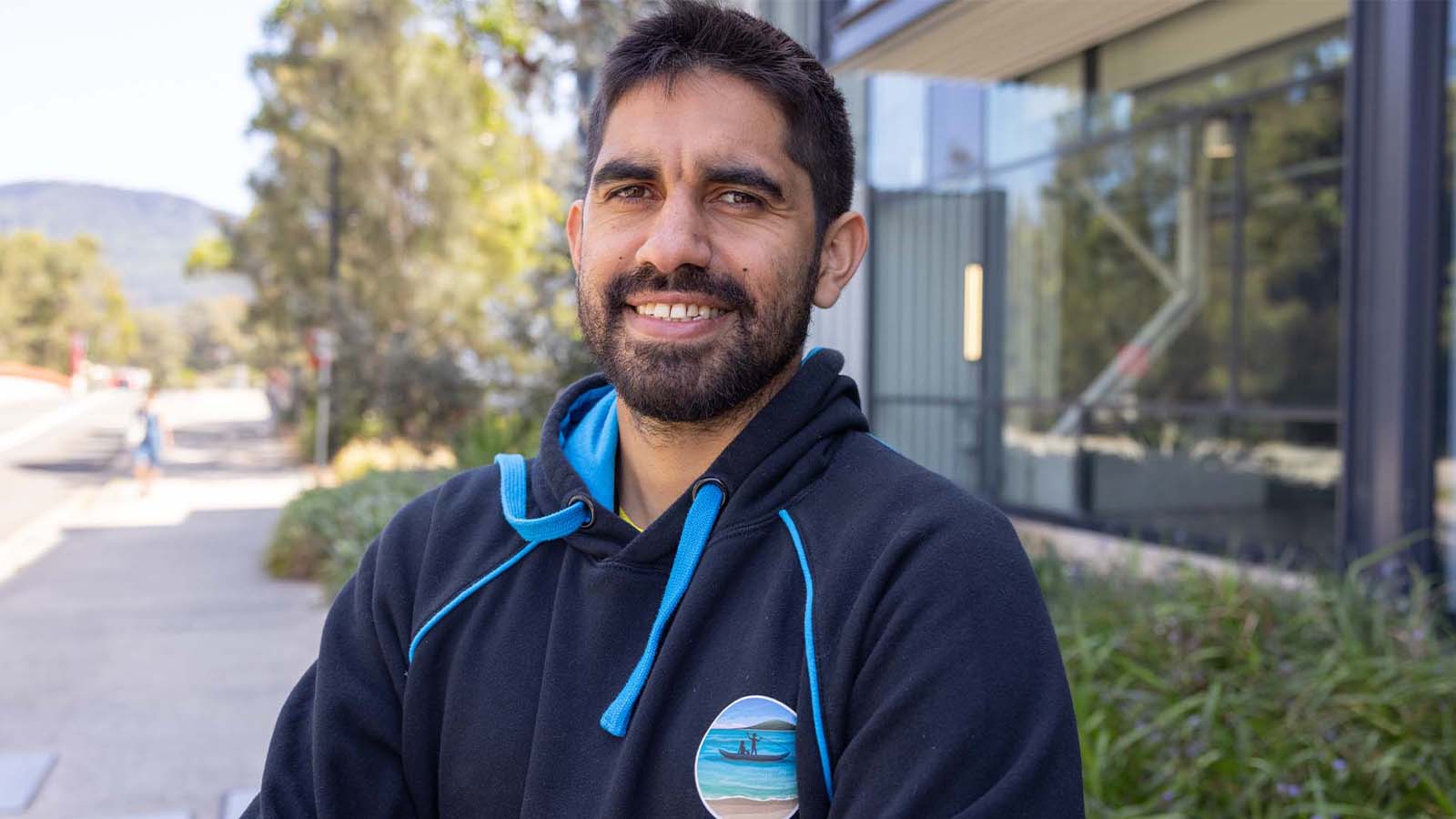 Raymond Timbery, iAccelerate's First Nations Program Facilitator, has a company developing cultural Indigenous knowledge programs for NSW schools.
Born on Dharrawal Dhurga Country, with strong spiritual belonging to both countries, which make up the Yuin Nation – Darling Harbour Sydney down to the Victorian border and Snowy mountains, Raymond was raised in a home that believed in the culture and the importance of passing on Indigenous tradition.
"I remember my Grandfather taking me out of school to learn my culture, teaching me to make boomerangs that returned and find bush tucker. It was one of the major turning points growing up. All these lessons have defined the man I am today," Raymond said.
One of iAccelerate's operating philosophy is making sure that underrepresented groups and changemakers are actively encouraged to be part of the start-up community. The UOW incubator runs several programs for Indigenous-led social enterprises, regional businesses, as well as female founders, people from culturally and linguistically diverse (CALD) backgrounds and more – all designed to foster innovation, sustainability and social impact.
Dr Tamantha Stutchbury, Director of iAccelerate, is passionate about ensuring Indigenous entrepreneurs are a part of the local business ecosystem.
"iAccelerate and our community have much to learn from Indigenous Practice and First Nations business owners. In 2022, we worked with Ngurra and Indigenous Entrepreneurs to establish the iAccelerate First Nations program, RISE, to ensure First Nations business owners and entrepreneurs can grow their business or ideas in a culturally safe and supportive environment," Dr Stutchbury said.
The next RISE First Nations workshop will be held in Byron Bay on 7 November and in Eurobodalla in early 2024. Entrepreneurs are invited to visit the iAccelerate: Rise First Nations page for more details and to register their interest in the program.