Like getting a spoon of ice cream before committing to the whole cone, Open Day is your chance to get a taste of UOW student life.
---
UOW Open Day allows you to explore the campus and experience everything the University has to offer. There is plenty to see and do, and you can tailor your visit to suit your interests. However, it's hard to know what to expect if you've never been to an Open Day before

Before the day, here are some things you can expect to happen at Open Day.
Check in at the Uni Hall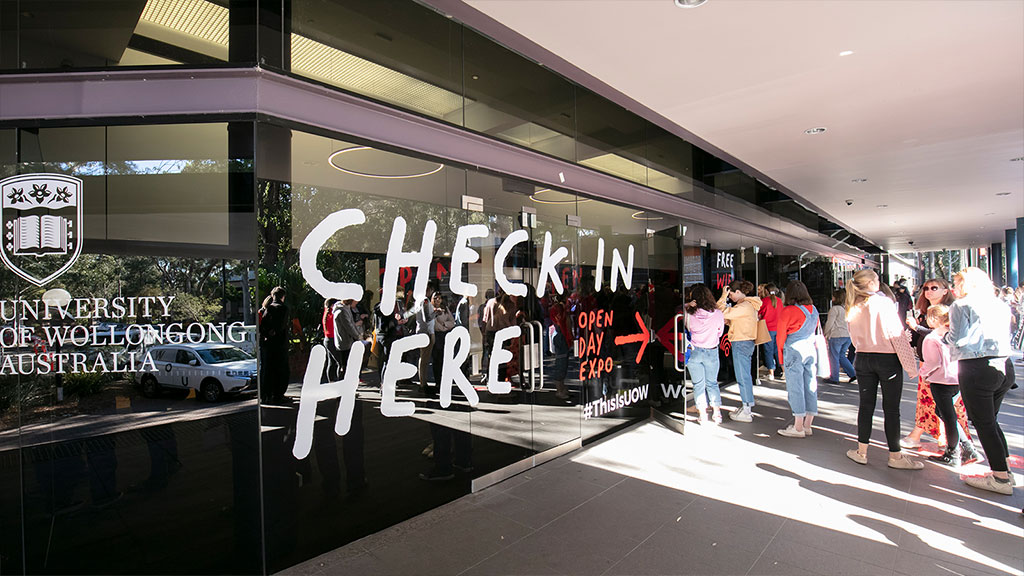 You'll start your day by checking in at the Uni Expo when you first arrive on campus. If you've already pre-registered for Open Day, have your barcode ready when you get to the check-in area. We will then scan it and you can be on your way. Our friendly staff can also assist if you haven't pre-registered and manually check you in too. Checking in will also put you in the draw to win some great prizes.

Visit the Expo hall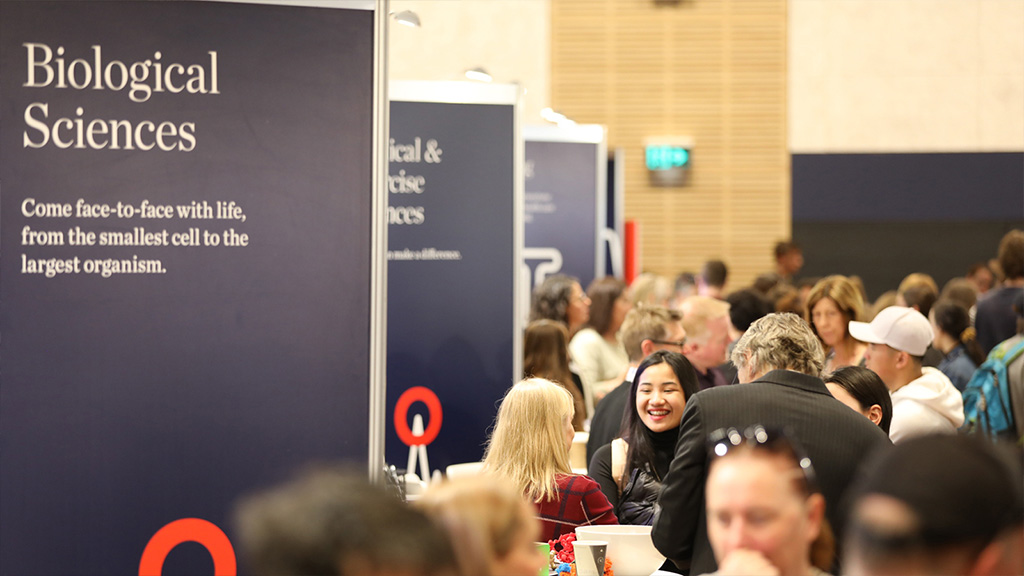 If you're looking for information on a degree, the Expo Hall is the place to be. This is your opportunity to meet and speak with UOW course experts who can help you navigate the next steps to your future studies.

Although, you don't need it all figured out to visit the Expo Hall. Take a wander around the booths and explore the various study areas and campus options. You'll also find info on Early Admission, student accommodation and scholarship info.

Explore the campus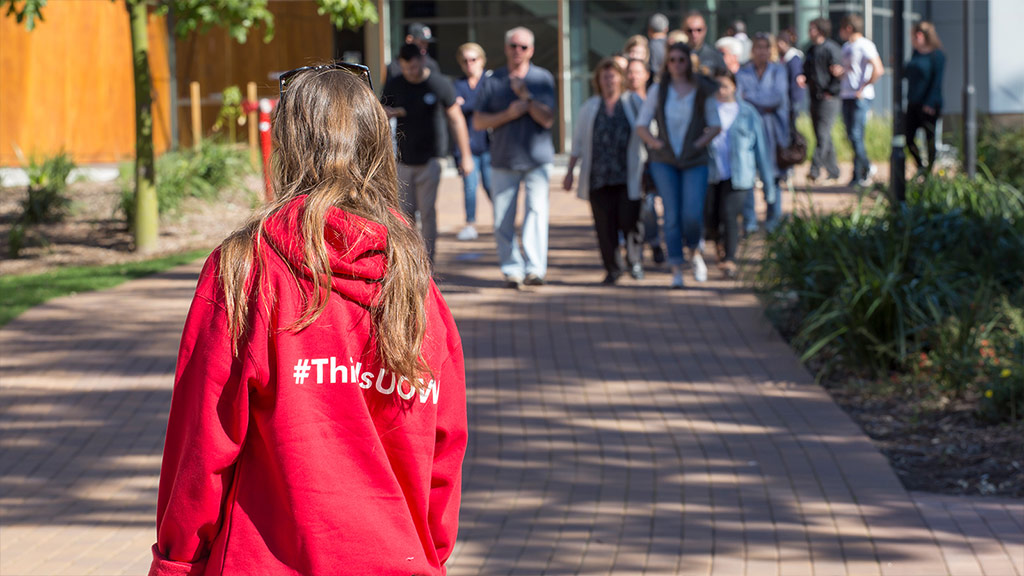 UOW is renowned for its vibrant and lush Wollongong campus. Student-led tours run regularly throughout the day to help guide you around and showcase some of our world-class facilities. Check out the newly built Jillian Broadbent Building, the creative hub with theatre spaces and design studios, or explore the Molecular Horizons Building, the centre of molecular and life sciences. You'll also get a chance to check out the buzzing Recreation Centre, featuring a pool and full-size gym.

Tour student accommodation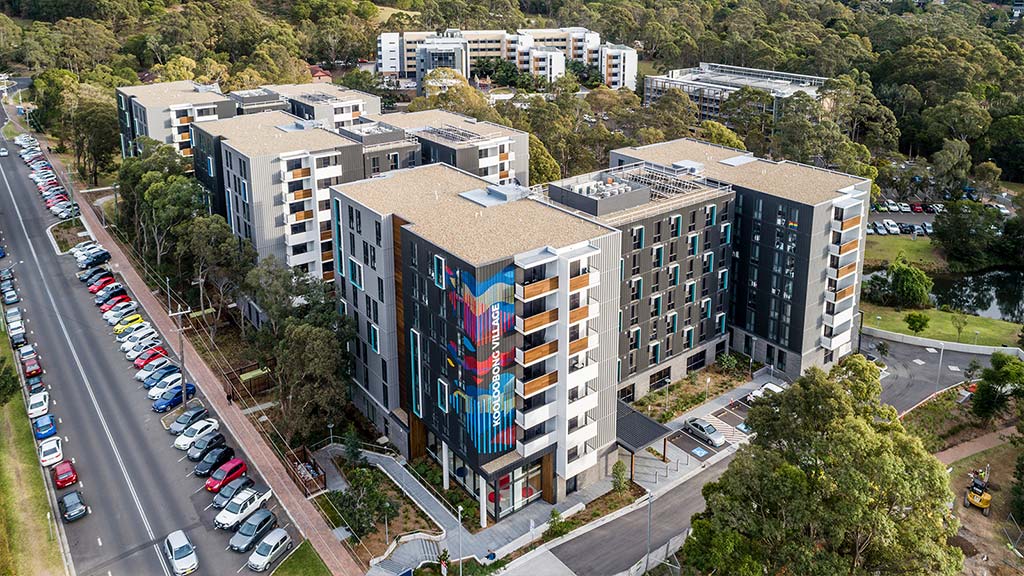 If you're travelling from afar to check out UOW, you will want to see the student accommodation that could become your home next year. UOW has five accommodation locations, each suited to a different lifestyle, and a tour is the easiest way to find the right one for you.
Tours will take you to Kooloobong Village, situated on-campus, and one of our most popular choices for first-year students. There will also be hop-on-hop-off shuttle buses running every 15 minutes to take you to I-House and Campus East via some of Wollongong's best sites like the Blue Mile Lighthouse.

Attend information sessions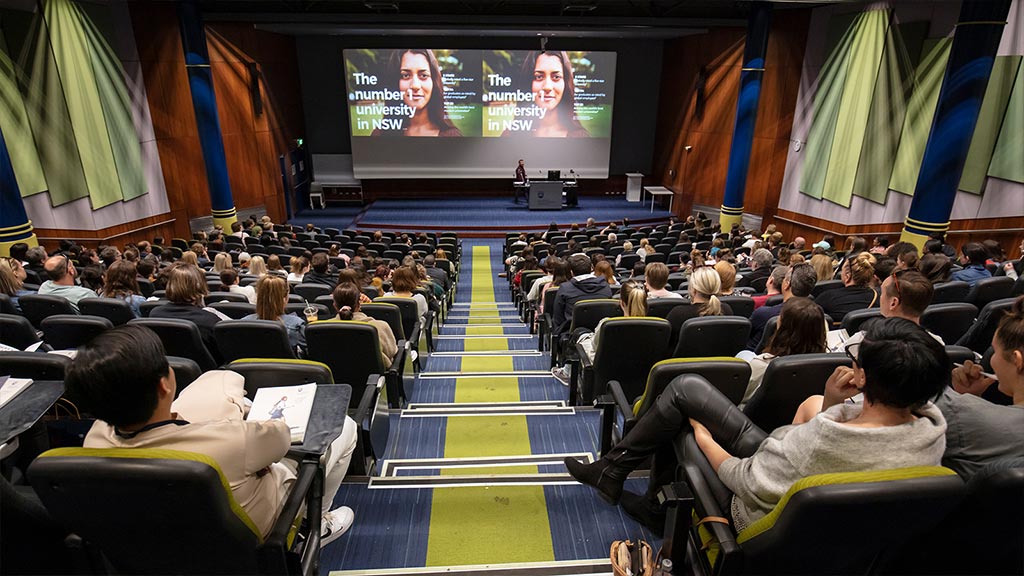 There are over 100 information sessions happening at Open Day, which you can pre-book online. Sessions range from lecture-style presentations and workshops to demonstrations, usually specific to certain study areas. You can plan and personalise your day using our planner, which will open in early July.

Eat and play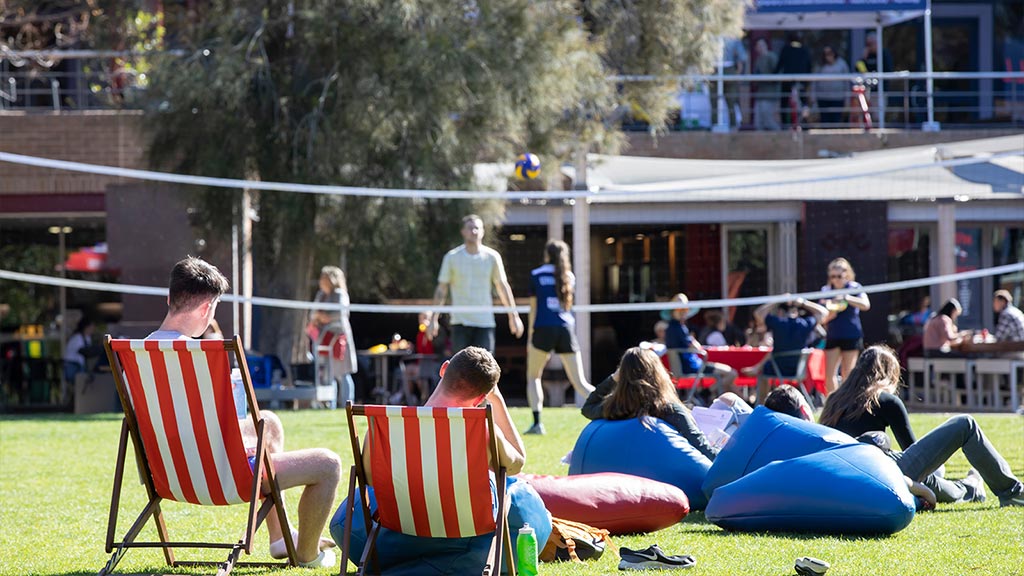 This is your opportunity to live like a uni student for the day, so make the most of it! Whether it's soaking up the sun on the duck pond lawn or stopping by the UniBar for a chip roll, there are plenty of cafes, stalls and spaces to explore. UOW clubs and societies will be on display outside the UniHall, where you can meet new people and find your niche. There will be exciting activities happening across the campus to keep you energised and entertained, but you can always visit the library for a quiet space to take it all in.

Sound like fun? Don't forget to pre-register for Open Day to keep updated with the latest info and to plan your day.