Hai Quach has wanted to be a nurse since she was a teenager.
---
"My nan used to be a nurse back home [in Vietnam] and she passed away a week before my HSC," she says.
Hai moved to Australia with her family in 2016 to complete high school and attend university, with a dream to follow in her grandmother's footsteps.
Upon completing high school in Western Sydney, Hai was accepted into multiple universities, but the Bachelor of Nursing at the University of Wollongong (UOW) in Liverpool was the perfect fit for her.
"I loved that UOW is a multidisciplinary and global university and as an international student, the tuition fees were much more affordable. I also had a few friends studying at UOW and they said how great it was," she says.
Like for many, Hai's studies were interrupted by the COVID-19 pandemic. She says despite this, her experience has been second-to-none.
"Unfortunately, during COVID we didn't have the chance to come to campus a lot. But in my first year, I spent most of my time on the campus and had a great experience," she says.
"It was really easy to make friends and start study groups, and the classes were really interactive."
Hai received a graduate position at Bankstown Hospital, where she works as an Assistant in Nursing. She attributes her success in the role to the education and support she received at UOW Liverpool.
"I didn't get a job offer in the first round of offers and I was really upset and so worried. Then I went onto the UOW Moodle site to look at career transition for graduates of the Bachelor of Nursing degree," explains Hai.
"There were a lot of jobs that I could apply for via the Moodle site, and then I got in touch with Jade."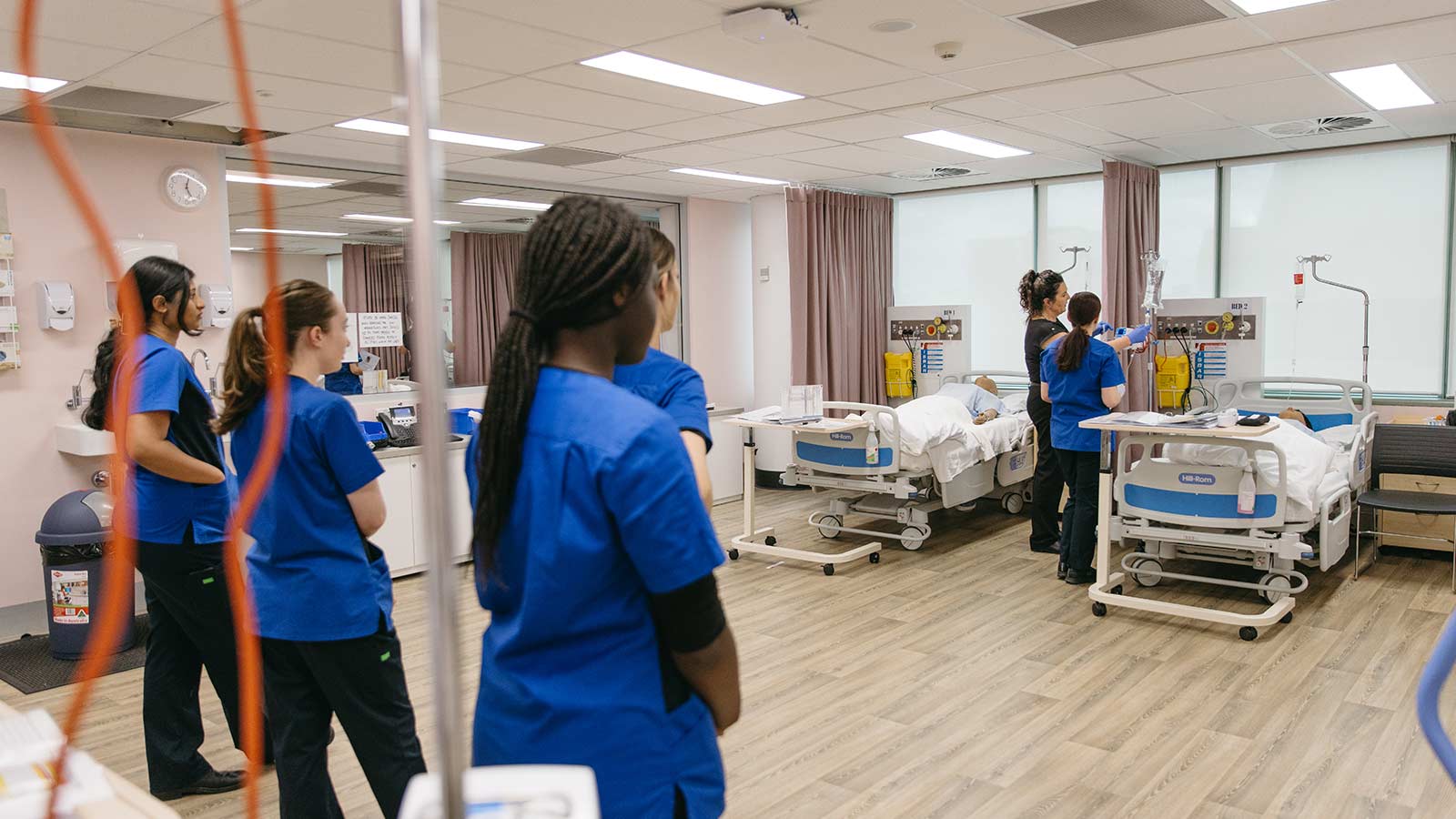 UOW Nursing is consistently ranks as one of the best nursing programs in NSW/ACT
Jade Andrews works in the Student Career Development Learning Team and was instrumental in helping Hai secure a graduate position.
"She really helped me maximise my chance to get an offer on the second round. She guided me on how to effectively write emails to coordinators of local hospitals and how to stay connected with my network," says Hai.
In 2021, the QILT Employer Satisfaction Survey ranked employers' overall satisfaction with UOW graduates at 91.7%, seven per cent higher than the national average, placing UOW first among all universities nationally.
"At Careers Central we provide a scaffolded, purposefully designed and learner-centered experience for students, that meet students where they are at," says Jade.
"All final year Nursing students, regardless of what campus they attend, are supported collaboratively in a joint initiative by staff from both the School of Nursing and Careers Central."
"I would really recommend anyone, especially international students coming to Australia for university, to consider UOW. The classes are flexible, and the teachers and friends help make a supportive environment," says Hai.
"I know a lot of my friends who are international students thought it would be hard to get into graduate roles within government [like NSW Health]. But I would encourage all international students to stay motivated, try hard and keep up your communication with your network and show that you have the skills to work for them."