Sophie Imbert was 20 when her parents presented her with a choice - move to Sydney or London to study at university.
---
Sophie, who grew up on the Indian Ocean island of Mauritius, opted for Sydney because it was cheaper to live than London.
"It was 2004 and I arrived with $3000 and a suitcase, that's it," she recalls. "I'd gone from a country where everyone knows you, to this big, wide open space."
It was a culture shock to say the least. In Mauritius, Sophie could drive for 20 minutes in any direction and be "at the edge of the ocean". In Sydney she would be lucky to get to the next suburb in the same timeframe.

Fast forward nearly two decades and three university degrees, including a Master of Business Administration (MBA) from the University of Wollongong's Sydney Business School, and Sophie says she "now feels like an Australian".

Sophie is currently Head of Customer Experience and Transformation at Russell Investments - a global investment management company with offices around the world. Based in Sydney, Sophie oversees a team across a broad range of projects including customer experience strategy, customer research and insights, market intelligence, measuring customer feedback, human-centred design and customer experience improvements.
It is a role she loves, but not one she set out to do after completing an undergraduate degree in Business Applied Finance at the University of Western Sydney.
"I envy those people that know what they want to do from an early age," says Sophie. "I was one of those students that didn't know. At one point I wanted to be a musician, then a vet. I was good at numbers, so my parents encouraged me to just do a degree and then figure out my life."
After graduating in Business Applied Finance, she went into sales. "I was really good at analytics and numbers but I also talk too much, and I really like meeting customers," she laughs. "For me it was important to understand how we listen to customers, how we look at things through a customer-focused lens."

It was a natural transition from sales into marketing, where Sophie worked in education at TAFE NSW and Western Sydney University, leading their customer experience transformation projects.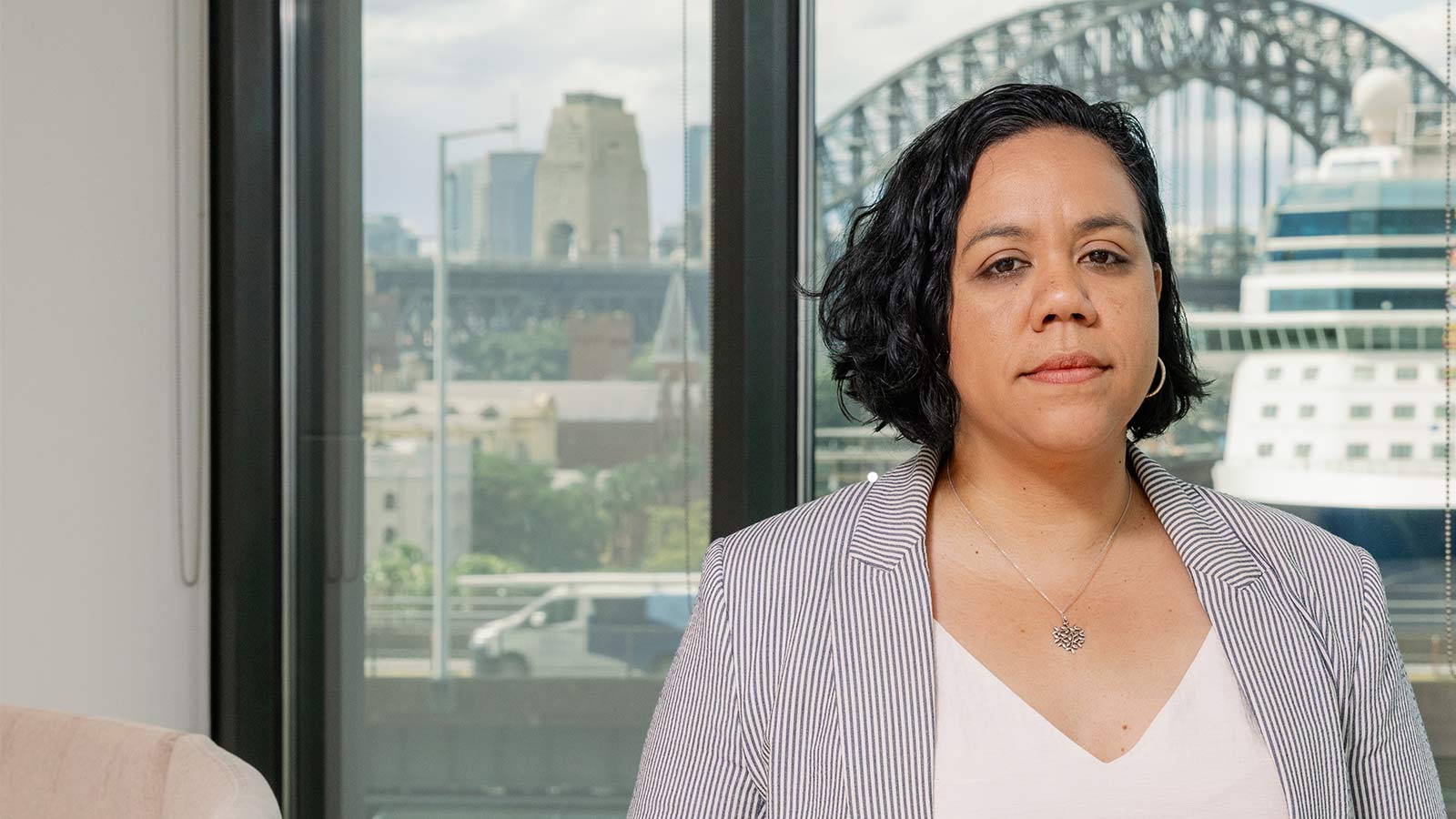 In 2011 she enrolled in an MBA at Sydney Business School, the self-described "Jack of all trades, master of none" knew she needed to develop her leadership, strategy and decision making skills to further her career.

"I looked at a number of universities and wanted a face-to-face course with enough flexibility to suit my schedule," Sophie says. "It also had to be easy for me to get to."
She chose Sydney Business School based on peer feedback from friends who had completed their undergraduate degrees at UOW.
"I heard good reviews about the quality of the courses," she says.

UOW also had an option to fast track the course through a two-week study trip to its sister campus Dubai, which appealed to Sophie's sense of adventure.
"Studying my MBA in Dubai was definitely one of the best experiences of my life," sherecalls. "I was able to knock out two units and I learnt so much from a personal and cultural perspective. I was able to work directly on a project and put what I was learning into practice."

It also gave her the "courage and confidence" to network more, to raise her profile and to better negotiate salaries. These are things women often struggle with, while climbing the career ladder, but Sophie knew she had "got through the hard work, the discipline," and was deserving of a leadership role.
"I know many organisations will not hire executive leaders unless they have an MBA, so that's opened a lot of doors for me," she says. "It has helped me achieve my career goals, because people see you differently knowing that you've done an MBA. I don't think I would be where I am at the moment without my MBA to be honest. It made me realise I can be an executive."
Sophie completed her MBA part-time, while working full-time, and says while the coursework was intensive, it "formed me as a leader and taught me resilience". Applying what she was learning at work also helped her better understand how organisations run and the governance models within organisations. Five years ago, she branched out and began running her boutique consulting firm, Ideal CX, specialising in the Qualtrics and Alida platform implementation.
"As an entrepreneur, an MBA gave me the foundations for operating a business, from marketing to project management. It also reminded me how much I love studying and I really enjoyed UOW. When COVID hit, I enrolled in a Graduate Certificate in Business Analytics, more to upskill in that area."
If she was again given a choice between Sydney and London, Sophie says she would still choose Sydney.
"My life is here now."
Are you looking to advance your career? Have all your questions answered by a course expert from Sydney Business School. Learn the difference between an MBA and EMBA and find out how you can save up to 75% off select course fees in 2023.