Computers have always been a passion for Zach Hale, but when he just missed out on getting into a computer science course, he wasn't sure how he could pursue his dream job.
---
Luckily, Zach had a friend who told him that there was more than one way to get into the university course he wanted.
"I originally applied to the University of Wollongong to do a degree in computer science, but my maths grades weren't good enough," he says.
"Then a school friend told me about UOW College and let me know that if I did a Diploma of Information Technology through the College, I could go straight into the second year of a Bachelor of Computer Science."
Living in Jervis Bay, Zach knew that any tertiary study was going to be expensive, even at Wollongong, so he also applied for an Indigenous scholarship.
"I found out about the scholarship via an email from the College. I had to write about how it would help me. I talked about how it would alleviate a lot of financial stress so I could just focus on my studies."
Zach was surprised when he received notification that he was not only going to start his Diploma at the College, but he would have all his tuition fees covered after being awarded the scholarship.
"All my family went to the University of Wollongong so I thought I would see what it was all about too," he says.
"And computers have always been a passion of mine. It is one of the highest growth industries and I thought it was something that I could build a career around."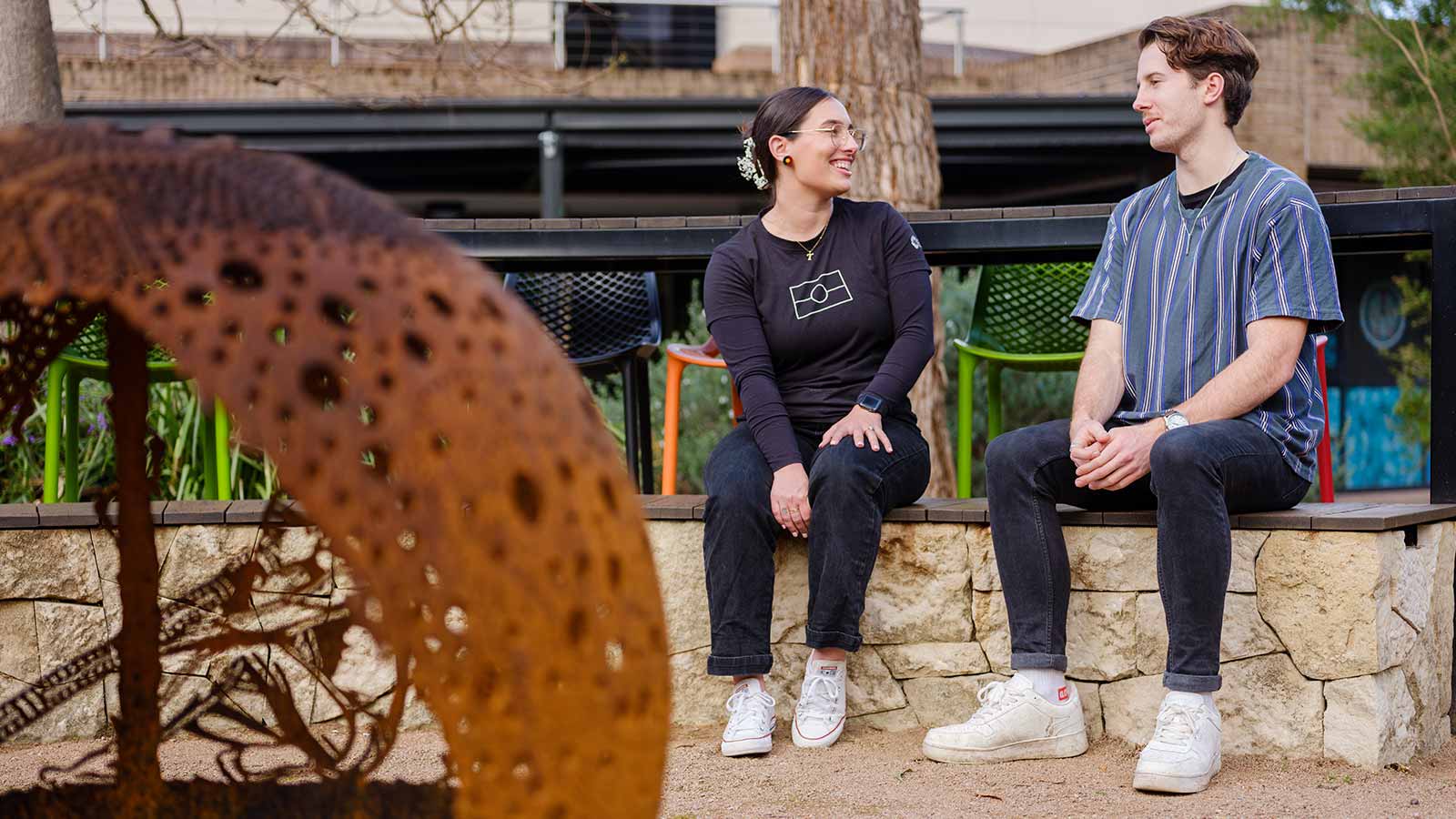 Zach is grateful for his experience at UOW College
Zach was determined to get as much he could out of the Diploma of Information Technology at UOW College. but he said the College provided a comprehensive foundation that he has been able to build on now that he has nearly completed his Bachelor of Computer Science.
"The Diploma was very comprehensive," he said.
"We had a more hands-on experience at the College so when I transitioned into the degree at the University, I knew what I was in for.
"I was worried at the beginning that the courses could be a bit different, and I would be a bit behind when I started the Bachelor of Computer Science, but I found that wasn't the case.
"In fact, it was the opposite. We had tutors and lecturers that were in the industry, and we got instantaneous feedback from them. As well as that, there was so much hands-on experience."
Zach is already looking towards his career path and is hoping to work in cyber security when he graduates at the end of this year.
Learn more about the pathway programs that UOW College Australia offers to set you up for the future.