If you are reading this article, chances are you have considered doing a degree at uni after finishing high school. The good news is you're on the right track.
---
Your personal interests and outside expectations might feel like a bit of a juggling act. I want to assure you that the doubts and confusions you may have right now are completely normal and you don't need to have it all figured out. Trust the process, as this next chapter will be promising and worth your effort.
You've probably heard lots about the about uni lifestyle, the fun and the struggles, and wish there was someone to unpack it for you. We surveyed 100 current University of Wollongong (UOW) students to separate the fact from the fiction.
True or false: "I won't make any friends at uni."
False! This is one of the most common thoughts we have when going to uni. If you've wondered: "will I make any friends at university?" the answer is yes. Many friendships are formed as people work together in group assignments, participate in social events or live together in student accommodation. Lots of people also hang out with their groups they've had since high school. You'll be surprised to know that people are just as shy as you are, and that's why current students sometimes find it hard to make new connections. So, it seems like a good idea to stay in touch with friends after high school and make many more as you progress through uni. A friendly attitude and a little courage to say hi is all you need to make new friends at uni.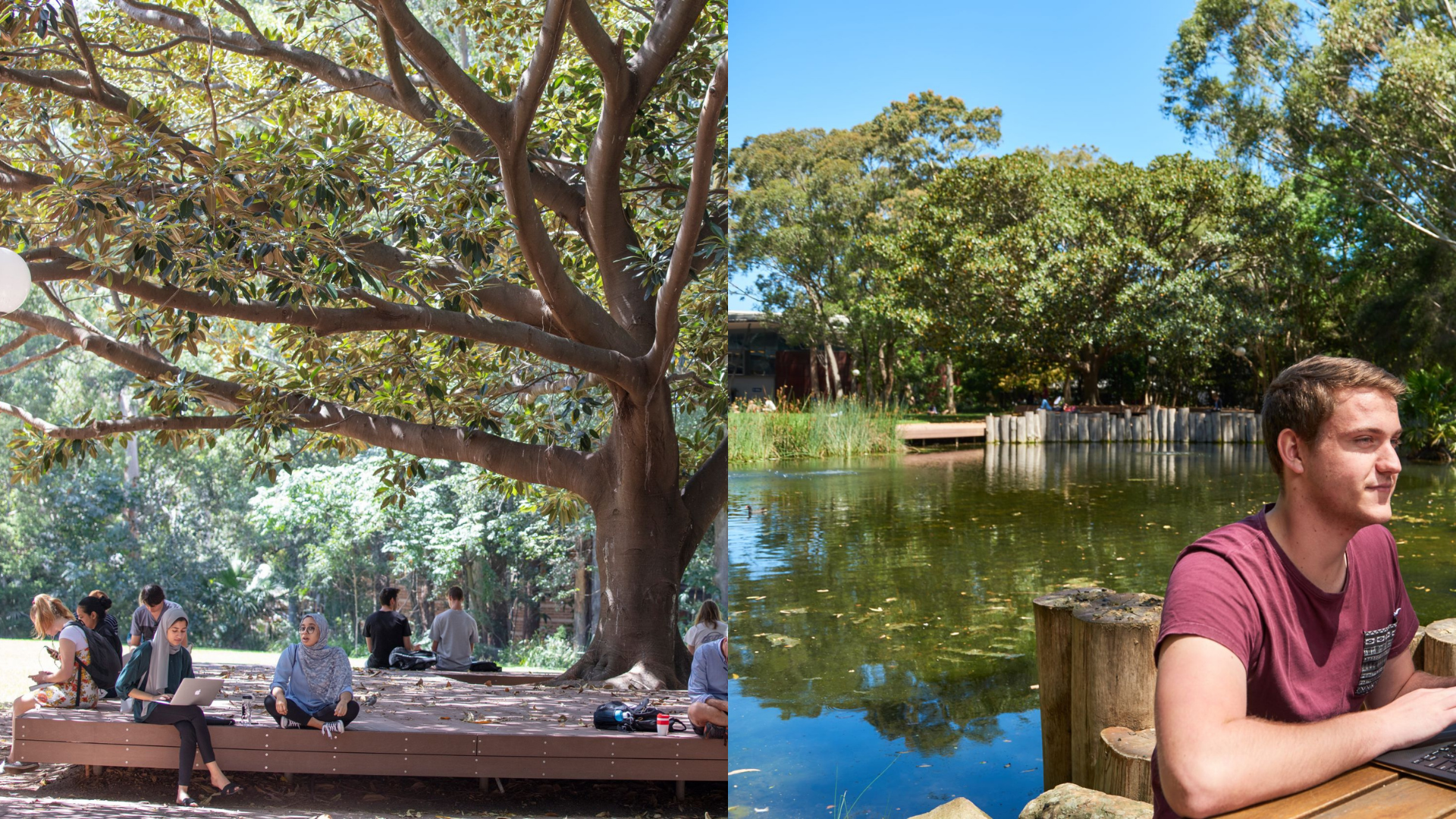 Perks of going on campus.
True or false: "I can schedule my timetable."
True. The good thing about the uni schedule is that you don't need to be on campus five days a week. Your uni schedule is composed of different classes which have certain time slots that you can select from. Lecture time slots are usually predetermined while other class formats, such as tutorials, workshops, labs or fieldwork, are usually offered in flexible time slots. People often try to fit all their classes into two or three days a week for their convenience. Having said that, sometimes they may happen to clash with other subjects' time slots, and we have no choice but to go on campus a couple more times than we had planned.
True or false: "I can study however I like!"
True…sort of. Unlike high school, you won't have teachers constantly following you up on homework or assignments. Some students may revise consistently throughout the semester, while others decide to study during sleepless nights before exam sessions start. Remember to do what works for you, as long as you are happy with your results. Reminders about upcoming quizzes and assignments will be sent by teaching teams through the University's online learning platforms. Remember that university is more self-directed than high school, and no one will get mad or 'interrogate' you on why you haven't done a quiz. But keep in mind there's rarely a second chance to sit a test or submit an assignment due to poor time management skills. By not meeting the requirements of assignments or tests, you risk failing a subject which may have to be repeated. So, it's a good idea to have fun setting your own rules along with the subject's, your teacher's, and your own expectations.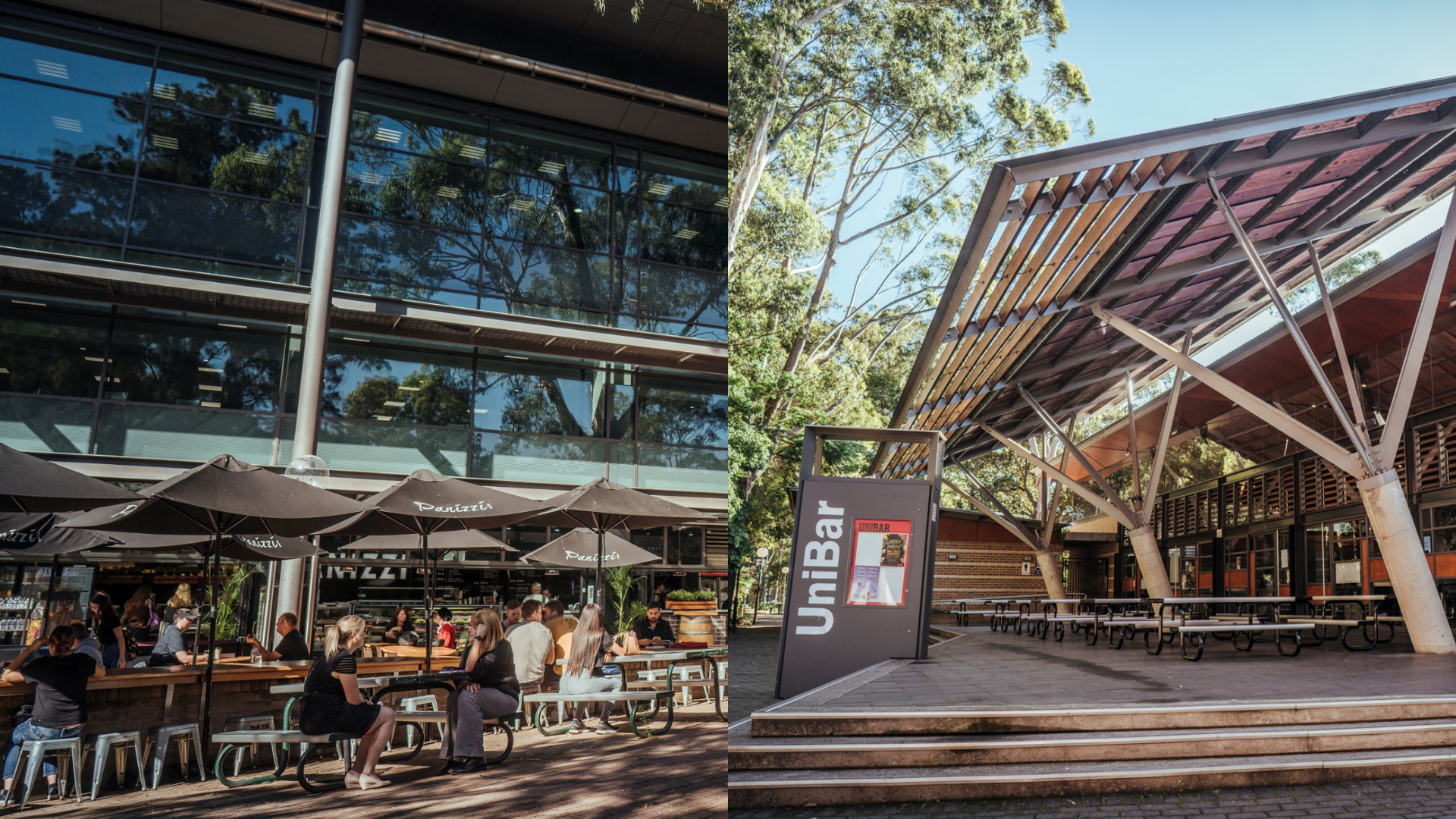 Coffee weekdays. Have fun on weekends!
True or false: "I'll have no time for anything else if I study full-time."
False. The University understands the important balance of achieving high academic results while getting practical skills in your area of study. This is why most degrees offer internships or professional experience in the later years of the course. You'll get a chance to experience a real working environment in your study area. Although full-time enrolment may sound like you won't have time for anything else, trust me, you do! Most students have a part-time job while studying. As you progress through your degree, you will realise more opportunities coming your way when you are actively searching for them. Some subjects also offer summer vacation internships, which can be a great way to start off your career experience.
Future student news to your inbox
---
Want to stay up-to-date with news, stories and info about studying at UOW?