Having your head in the clouds may be just the thing that gets you through another COVID day.
---
Before we get started let's address the fluffy, white elephant in the sky.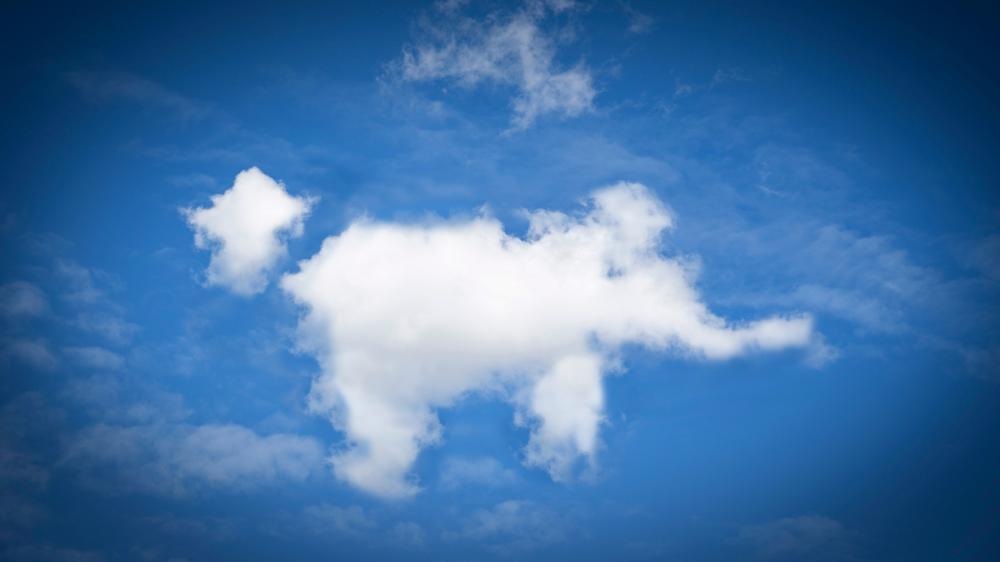 Yes, all of these photos have been digitally manipulated. Not by a lot, but enough to help you see what I see. They say that art is in the eye of the beholder, that being said, some people see things in art that others don't. So, just in case, I took artistic license with these clouds to show you what I could see.
One of the striking side effects of peoples' confinement to their local areas during the COVID-19 pandemic has been a growing appreciation of the natural world around us. As people spend more time confined to their homes, the search for respite from the unsettling events unfolding around them has some people looking to the sky for answers.
This week I've really been getting into cloud watching, which involves lying on the lawn, watching the clouds, and seeing if any resemble things in real life. Cloud watching is one of several coping mechanisms to counter such things as anger and burnout (and let's add in there, "COVID fatigue").
"It's reassuring to people in troubling times to engage with the sky," says Tania Ritchie member of the Cloud Appreciation Society.
Founded in 2005 and comprising of more than 48,000 cloud spotters from over 120 countries, The Cloud Appreciation Society has noticed a substantial increase in pageviews on its website since the COVID-19 outbreak.
According to Ms Ritchie, no one is asking you to change the world while you're watching the clouds. It is simply an opportunity to take time out where you can let your imagination fly away.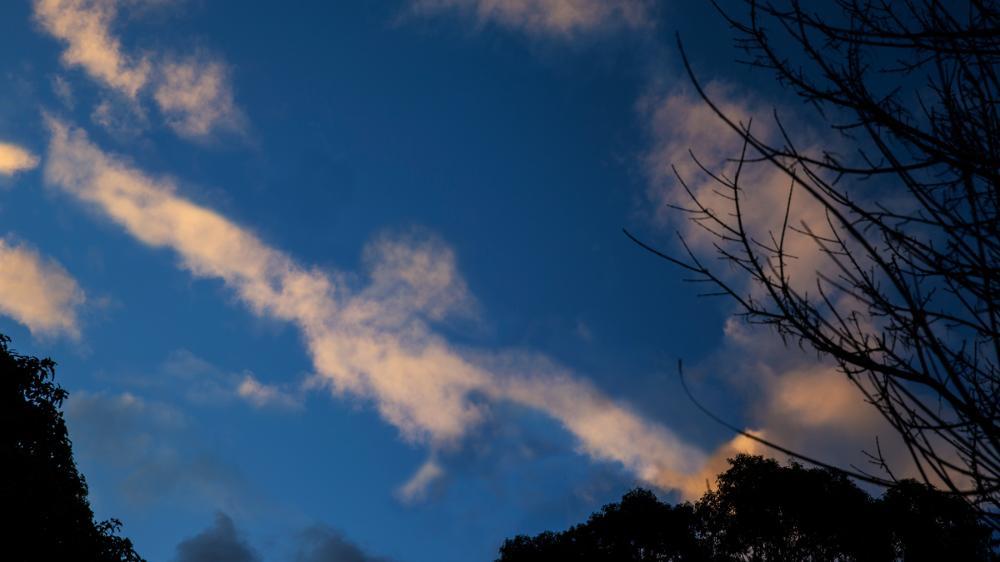 A duck-shaped cloud in full flight.
The Cloud Appreciation Society also has a manifesto. It includes things like: "We believe that clouds are for dreamers and their contemplation benefits the soul".
For University of Wollongong student Jessica Beattie, there's something nice about clouds floating past and how they're ever-changing. "I have sat down and watched clouds, it's really therapeutic and takes your mind off what's going on. You kind of lose track of time when you're looking at clouds," says the Psychological Science student.
If you spend enough time looking at the sky, you will start seeing shapes in the clouds – an elephant, a fish, UFO, a human face, etc. But the reason we see animals, UFOs and people in the sky has nothing to do with meteorology and everything to do with the mechanics of the human brain.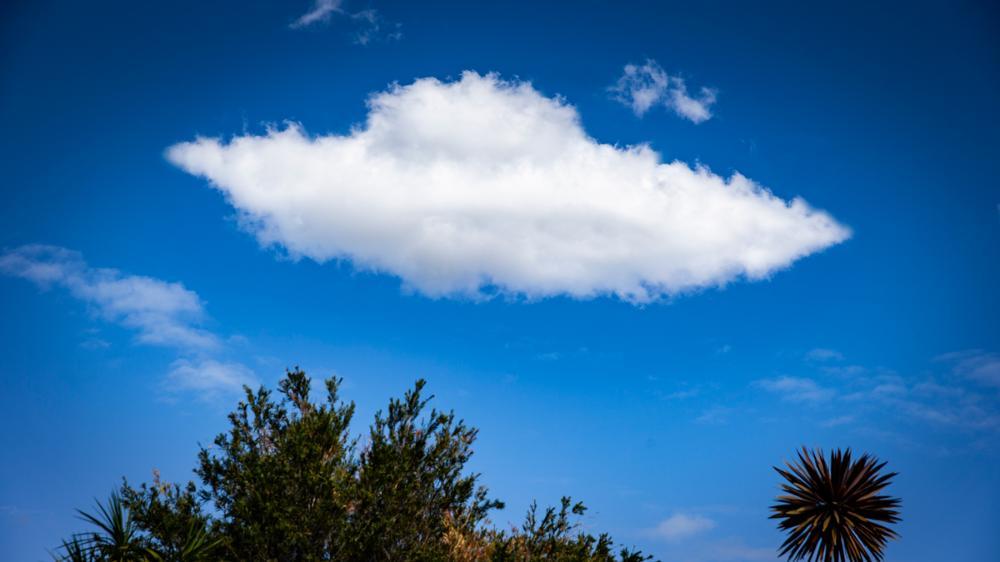 A UFO-shaped cloud hovers over a tree.
Neuroscientists say we are just as likely to see familiar objects in a slice of bread, a rock or a Dorito. This tendency is called pareidolia, and it's a by-product of the peculiar way we process visual information.
According to the science, when you look at an object, you search your memories for anything that might resemble that object. If you spy a cloud, you will recall memories of clouds, but you might also gather memories of elephants, swimming in the ocean or UFOs (that's in my experience anyway). You will then sort through those memories and relate those images to the clouds in the sky.
It's your brain saying: "Hey, there is a shape. What do you have in your memory bank that looks like that?".
Jessica Beatie, points out a cloud that looks like a duck as the sun hides behind the Illawarra escarpment. "My suggestion for people feeling a bit depressed, is go for a walk with a friend, look up and make some shapes with clouds," she says. "For those few minutes at least, your mind wanders off and the worries disappear."