Have paywalls affected the way we access trusted news sources?
---
Paywalls work, without a shadow of a doubt.
The paywall has been part of the landscape in online journalism since 1996, when The Wall Street Journal first drew a line in the sand. The Wall Street Journal has silenced paywall critics, with a digital subscriber base of around 1.5 million.
Australian publishers later followed suit, with The Australian Financial Review launching a paywall in 2002.
Paywalls are here to stay. Now even regional publications based in country towns have monetised their news, in the hopes of cashing in on a consistent, reliable revenue stream. The message from publishers to readers is, by supporting our work you are also investing in the broader community, which is enriched by quality local journalism.


How are consumers responding to paywalls?
Build a paywall between a reader and their news, which was once delivered for free, and there will be an outcry. The rage that ensues is palpable, but not entirely defensible. A consumer wouldn't walk into a café and demand a free coffee, so why would they expect free news? News is, after all, a product.
There are readers, like University of Wollongong journalism lecturer Shawn Burns, who help to keep the industry afloat.
"I have to consume it, or I don't get up in the morning," he says, deadpan as always.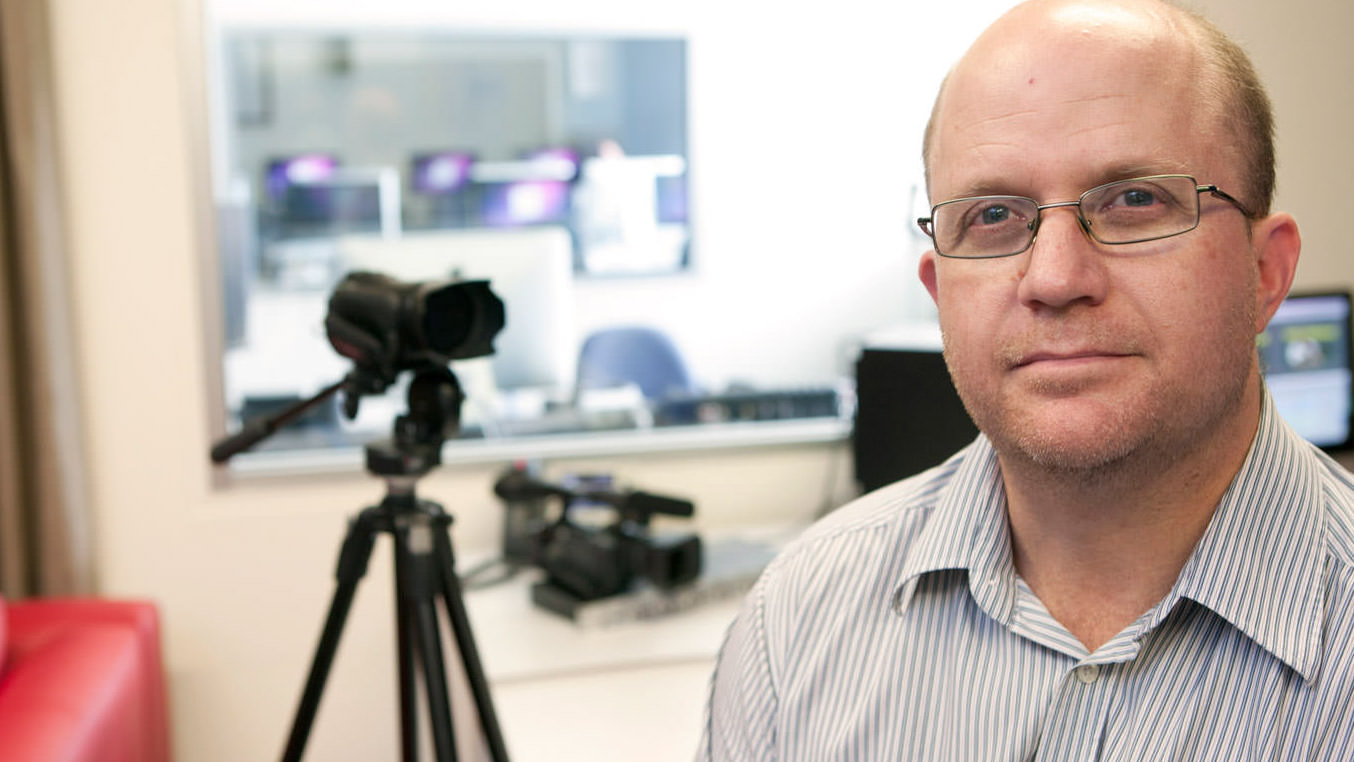 University of Wollongong journalism lecturer Shawn Burns.


Mr Burns, who is responsible for helping to shape the minds of the next generation of young journalists at UOW, says loyal readers will pay for their news, showing discretion.
"They might say, I trust the Sydney Morning Herald, I'm prepared to pay for a subscription there, and that's it," Mr Burns says.
"Our bubble [of people with a vested interest in journalism] is an informed bubble, but there are many outside of it who are happy getting on with their lives without the news."


What about the people who refuse to pay for news?
"They'll go elsewhere, to where they can access information for free," Mr Burns says.
The danger in this is there are a wealth of interest groups which release information for free under the guise of news. With paywalls on trusted news sites becoming more prevalent, readers may be inadvertently turning to "news" produced by interest groups, including those on extreme ends of the political spectrum.
"This is impacting democracy," Mr Burns says. "Journalism is all about making sure power is held to account. People may lose that balance provided by trusted news sources."
Politicians and their agendas are unavoidable on social media. They spend serious coin on digital marketing and employ digital campaign managers. Mr Burns has warned against turning to Facebook alone for your daily dose of news.
"Like all things, it's open to corruption. Only in the past couple of years have people started to pay attention to how corruptible Facebook can be.
"People are now in a world where they're questioning their own realities and reality is being denied. We've seen instances of that through Trump's presidency; this gaslighting phenomenon. You see him say something, then he's denying that he said it. That's where the social media bubble causes trouble, lies are propagated and they go viral because of Facebook's algorithms."


Misinformation or a lack of information can influence elections
Fake news pedalled by political parties, political aspirants and those who seek to influence politics has the power to enter the public's collective consciousness.
During the most recent Indonesian election in April 2019, Indonesia's Opposition Leader Prabowo Subianto told the public he was ahead in the count, pointing to polls conducted by his own team. His claims were quashed by "quick counts" conducted by credible polling agencies, which placed the Opposition Leader behind sitting President Joko Widodo by nine per cent of the vote. President Widodo emerged as the clear winner when the results were announced a month later. Prabowo supporters, who felt as though an injustice had transpired, rioted in the streets. Seven people died in the worst case of political violence in Indonesia in decades.
Earlier this year, Mr Burns tasked student journalists to cover the federal election. What the students found was an electorate of diverse media interests and appetites.
"There were people who rolled up to vote, and had no clue who they were voting for," he says. "There were people who were swayed by the Clive Palmer ads."


Protests erupted in Jakarta as supporters of the losing rival to the Indonesian president in last month's presidential election threw rocks at police who responded with tear gas, water cannons and rubber bullets. At least six people have died in the riots. https://t.co/ptJqXQYKjQ pic.twitter.com/3foCiUFcA3

— ABC News (@ABC) May 22, 2019
Should journalists broaden their scope?
At Australian Community Media, publisher of more than 170 regional and suburban mastheads including The Illawarra Mercury, The Canberra Times and The Newcastle Herald, journalists operating under a subscription model have a degree of jurisdiction over what is released for free.
They have been allowed to remove the paywall in some emergency situations.
"Editorial teams are sitting around saying 'We have to release this for free, this is important'," Mr Burns says. "What does this say for the content that's not free? What's to say election coverage and other breaking news is less important?"
The New York Times has dropped its paywall for related coverage on Hurricane Sandy in 2012, the Paris terrorist attacks in 2015, the presidential election in 2016, and for Hurricane Harvey in 2017.

Texas National Guard soldiers arrive in Houston to aid citizens in heavily-flooded areas after Hurricane Harvey. Picture: Lt Zachary West


Senior Vice President and Head of Brand David Rubin said, via the Times, that even while the paywall was down, it was good for business. People who wouldn't normally engage with the content were able to get a taste of, and see the value in what was produced.
Now so, more than ever, Australia needs the ABC
Commercial media outlets railed against modernisation of the ABC's content; particularly when it started distributing its news online. Detractors didn't appreciate the government funding an organisation that was producing free content, in direct competition with them.
For the sake of democracy, Mr Burns believes the ABC and commercial outlets can and must co-exist.
"You need to have a reliable, steady, sustainable, publicly accessible model so politicians can be held to account," Mr Burns says.
Why do readers subscribe to regional news?
For many moons, the complaint about regional journalism is newspapers are not as thick as they once were and news bulletins are decreasingly hyperlocal, increasingly centralised.
They may yearn for more but essentially, regional audiences are loyal. They will pay for local news.
Wow. WIN News abandoning Orange, Wagga, Albury and Hervey Bay. https://t.co/diMXRtnbHJ

— Bevan Shields (@BevanShields) June 19, 2019
In fact, News Corp has been re-introducing regional mastheads to areas such as the Illawarra to bolster subscriptions, expanding the scope of its News Local brand.
"You have a focused and loyal audience in regional publishing, they understand the issues raised in the news because they live them every day, they feel degrees of ownership towards it," Mr Burns says. "Regional journalism can't be done from a national perspective.
"Journalists provide local stories, they allow people to understand their community and know what's going on. One of the jobs is to cover local politics and just because it's local, doesn't mean it shouldn't be held to the same level of account as national politics. Councillors are dealing with public money, with ratepayer funds. Journalists allow the community to see what council and councillors are doing. People can bump into them [councillors] on the street and hold them accountable.
"As is the case with local journalism, journalists operating in regional communities are more visible.
"They can write a story, then they have to stand beside the person they've written about in the supermarket the same day.
"That accountability is not a bad thing."
What does the future hold for paywalls and journalism?
In an era of fake news and clickbait, quality journalism, and the people who perform this service, is more important than ever. Despite what dissenters in the comment section might claim, and the dire predictions of media commentators in the early days, paywalls are effective and they are here to stay.
The success of The New York Times's subscription model, which has grown exponentially in the last few years, and in particular since the election of Trump, has shown there is an appetite for honest, investigative, public interest journalism.
While some paywalls or subscription models have been more successful than others, on an international, national and regional level, journalism is a valuable public commodity and it sells.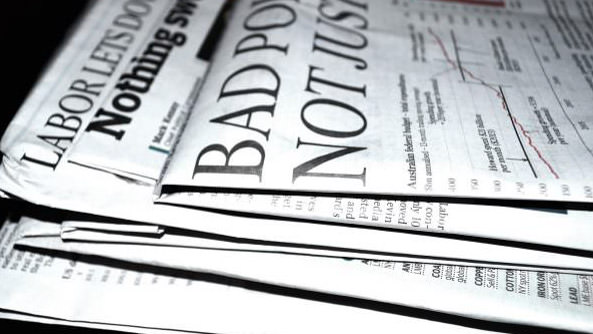 Picture: Toni Brient


Main photo by Philip Strong on Unsplash