In the busy life of Renee Connolly, sometimes a little help goes a long way in finding time to study.
---
It took months to make the decision. Renee Connolly knew she wanted to do her Master's degree, but with a four-month-old baby at the time and having to return to work, there was a lot to consider.
In the end, she went for it.
"I had a new baby and had to go back to work, most people call me crazy but I thought why the hell not," Renee says over the phone, as she walks to her next commitment.
"I think it's really important to keep your brain active and always challenge yourself."

Starting her new role as a State Business Excellence Manager for Coca-Cola Amatil in 2016 went hand-in-hand with Renee's Master of Business Administration, which she began two weeks prior. She is now working through her degree, which she studies part-time at UOW Sydney CBD campus.
"My role is to ensure we have alignment with other states. It's very project focused, we try to build our capability at the site and coach and develop leaders who can then develop their teams," she says.
"I really found I could apply the business research project to my work. Bits and pieces of accounting have also applied to my role and was an area I wanted to develop in. I'm currently doing a finance subject too, which I also think will be very helpful."
00:04
what excited me about supply chain is
00:06
the fact that it's so busy
00:09
a normal day to me is never the same
00:12
when you walk into the warehouse and you
00:15
can hear the forklifts moving around
00:16
the horns. I'll be honest, supply
00:19
chain isn't a glamorous environment.
00:22
You're in a high-vis vest all day and
00:24
steel cap shoes when you're on the floor,
00:26
but that doesn't matter, it's the last
00:30
I'm Renee Connolly. I'm the Business
00:33
Excellence manager at Coca-Cola Amatil.
00:35
My parents both worked in a
00:38
factory environment and as a small
00:41
girl they used to take me through the
00:43
factory and show me the machinery which
00:45
I just find absolutely intriguing, so it
00:48
feels like home for me. Life with
00:54
It's amazing you can have the hardest day
00:57
at work and you walk through that door and
00:59
that tiny little smile comes racing at
01:02
you and give you a big hug and
01:03
everything literally just melts away.
01:06
Well my family and friends think I'm
01:09
crazy for doing an MBA. Why can't I do an
01:13
MBA and work and be a mum. We can do some
01:17
amazing things, why can't we do that? When
01:21
you're on maternity leave, you've got so
01:23
many things going on in your life and in
01:24
your mind, the last thing you think is
01:26
that you would be offered a more senior
01:28
position. Coca-Cola Amatil have been
01:31
fantastic in providing anything that
01:33
I've needed to get back in to that
01:35
work life. When I first approached my
01:37
boss about applying for my MBA
01:40
he didn't doubt it. He very quickly
01:43
started the journey with me to have the
01:46
study assistants approved in the company.
01:49
He always just smiled and looks at me
01:53
and so okay, yep - never doubts it.
01:57
Supply chain can be quite daunting
02:01
when it comes to the fact it is quite
02:02
a male dominated area. Quite often we
02:05
get a contractor turn up on site and
02:07
ask me if I could speak to the manager. I
02:10
would put my hand up, 'hi I'm the manager'.
02:13
However one of the things that we are is
02:17
very straightforward and open and that
02:19
speaks to the whole supply chain. I think
02:22
my whole career the biggest learning
02:24
that I've had is actually trying to
02:26
juggle a career, a family life and studying
02:29
and actually trying to make that work. If
02:33
you believe in yourself you can do
02:35
anything but if you let that doubt overcome
02:37
you, then you can't actually move on
02:40
and really attack that next step.
Renee is no stranger to putting in the hard yards. She went straight from school to work in the supply chain management industry. Over a decade, she worked her way up and has held five management positions. But, she was ready to pursue her next goal.
Having not done a Bachelor degree, she began researching ways to get the qualification she needed."I'm at a point in my career where I want to move up - to do that you need a qualification," she says. "I looked at doing my Bachelor degree, but we worked out that because I have such extensive experience I may not get as much out of a Bachelor as I would a Master's. That's when I decided a Master's was the go. Being able to go straight into that and use my experience and previous learning was fantastic. I often use my experiences as scenarios in class."
"I had a new baby and had to go back to work, most people call me crazy but I thought why the hell not."
With severe time constraints, Renee needed flexibility and support in order to fit study into an already busy schedule. After several lengthy conversations with various universities, she found a degree that would work.
"Some unis basically told me that once I start studying, that's that, I can't defer and if I needed to stop I'd have to start again," she says.
"I had a really good chat with UOW about flexibility. They told me how understanding they would be and they have proven to be very flexible for family and work life.
"My lecturers have been fantastic, I've often used FaceTime and over the phone conversations when I haven't been able to attend lectures.
"We also organise catch-up sessions - each lecturer is extremely understanding that I'm time poor."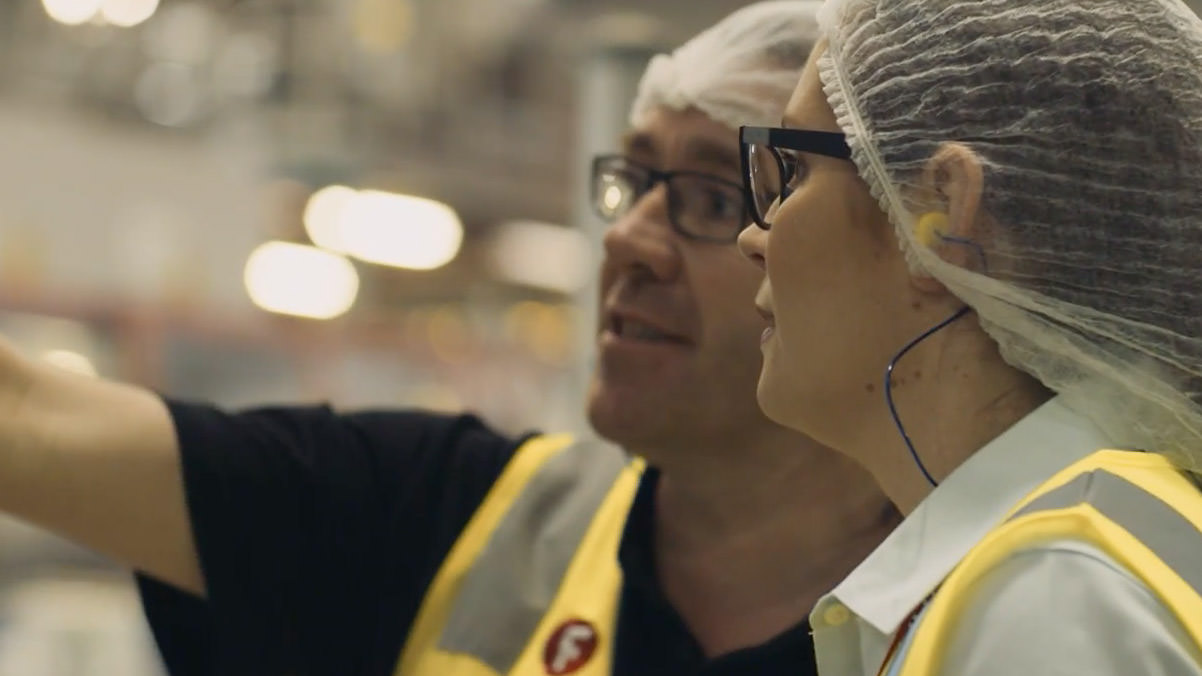 Renee works in management at Coca-Cola Amatil while also studying her Master's degree and raising her daughter. Photo: The Dream Collective

Renee found support as a recipient of the Women in MBA (WiMBA) scholarship, which covered 80 per cent of her tuition fees. She also says, having not previously studied, the library staff helped with her referencing.
"Some people don't like to ask for help, at UOW anyone I've asked for help has put their hand up whether it be a lecturer or the library staff," she says.
"Where I struggled was referencing and Lauren, with the UOW Library, has been a god send. She coached me through the first six to eight months study. I spoke with her over the phone and she made sure I understood how to reference and checked it was done correctly.
"As far as tuition costs went, we bought an apartment, so we have a mortgage a new baby and the costs that go with that. Only having to pay 20 per cent of my course fees was very helpful.
"Without the scholarship, I don't think I would have been able to study. It was a massive opportunity."
It's been no walk in the park. As she approaches the halfway point of her degree, Renee's still busy and admits it sometimes feels like she has no life. But she also says it's worth it.