Some people come to university just for the piece of paper they get at the end, but as UOW student Cassie shows, there's so much more on offer.
---
"My name is Cassie and I'm in my final year of a Bachelor of Commerce. But that's just the start. I came to UOW wanting to make the most of every opportunity and it's the best decision I've ever made. Here's a list of a few of the things outside my degree that have kept me busy.
I am a wellbeing ambassador
As a wellbeing ambassador I get to make students smile and promote health and happiness. There are so many fun and exciting workshops and events I get to assist with. I was also lucky enough to receive free Mental Health First Aid training, which was really empowering. I love being able to help other students and spread some smiles!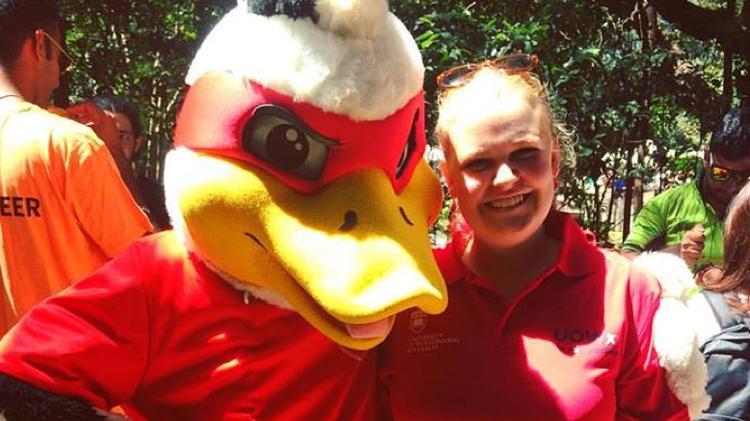 I am a club president
For the past two years, I have been leading the UOW group Enactus. It's a worldwide non-profit organisation that helps student entrepreneurs develop projects that make a difference to a need in the local, national or global community. I've found this has linked in really well with my commerce degree because I get to network with loads of people outside of the uni.
I helped raise money to improve the education of girls in Africa
Last year I participated in the Do it in a Dress campaign, where you wear a school dress for a month to raise awareness and money to help educate girls in Africa. We raised over $21,000, which is enough to educate more than 60 girls for a year! It made me realise how much I love making a difference and being an advocate for those who are less fortunate.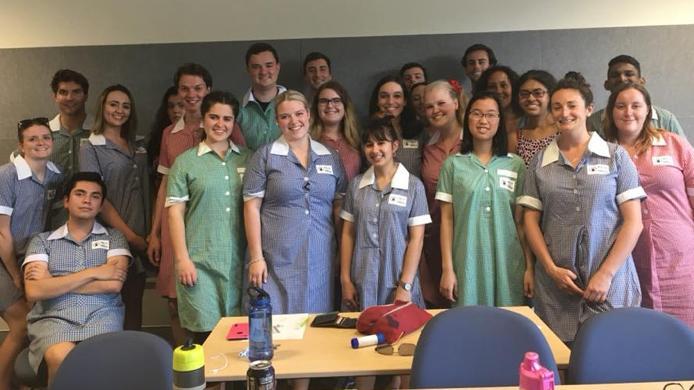 I am a digital media ambassador
One of my favourite roles is as a digital media ambassador. I get the opportunity to take over UOW's social media platforms, such as Snapchat and Instagram, to showcase any exciting events that are taking place on campus. It means I also get to write stories like this one.
I am an AIME mentor
AIME is all about helping Indigenous high school students reach their goals. What I love about this program is being able to take the time to help them and inspire them to reach their goals and show them that they can be anything they want to be.
I am a UOWx ambassador
The most valuable program I have been involved with is UOWx. This is something unique that you will only find at UOW. UOWx is a program that connects you with roles (like many of the ones above) and provides you with a UOWx record (basically a fancy document that shows employers what you've been involved in). Working as an ambassador with this team has helped me develop my communication, leadership, organisation skills and teamwork.
As you can see I have been involved with a lot of programs at UOW, but even just one can give you the edge in a job interview. It is through these programs that I have been able to discover my real passions and what I want to do when I graduate. I have even been lucky enough to receive two job offers based on my UOWx record, which shows there's so much more to uni than a degree.
All story credit to Bachelor of Commerce (Management) student, Cassie Green.
Future student news to your inbox
---
Want to stay up-to-date with news, stories and info about studying at UOW?