From the battlefields of Afghanistan to the battles with his own mind, law student and former special forces soldier Mick Bainbridge is fighting on.
---
It may seem like the most obvious point of all, but it's an important one too: Mick Bainbridge, he's a fighter.
That might seem something that goes without saying when talking about a veteran of the 2nd Commando Regiment, a soldier who served four tours in Afghanistan, one in East Timor and who has worked in domestic counter-terrorism, protecting our Prime Ministers.
Yet his fighting spirit goes well beyond the battlefield and involves the opportunities created by the University of Wollongong in ways that are far from obvious.

A broken man
Because in 2011, shortly before he signed up for a summer access program, followed by a degree in law and commerce, Bainbridge was a broken man. Diagnosed with depression and post-traumatic stress disorder, he was effectively frozen out of the job for which he had risked his life.
"It was heartbreaking. It was a job I always thought that I would do forever and as soon as I was injured I was shown the door," Bainbridge says. "That was done by a lot of commanders who had never served overseas, who were big on the bravado but not on the reality of soldiering.
"When our veterans are injured, they are kicked out without any fanfare, they're shown the back door and disappear. It's an unsightly thing that they don't want out there." As Bainbridge explains, one of the most damaging ways of treating anyone with a mental injury is to - in his words - "pull the carpet from under them".
"I put my hand up bravely, and said I was struggling and things weren't going well for me in a few areas of my life. I needed assistance," he says.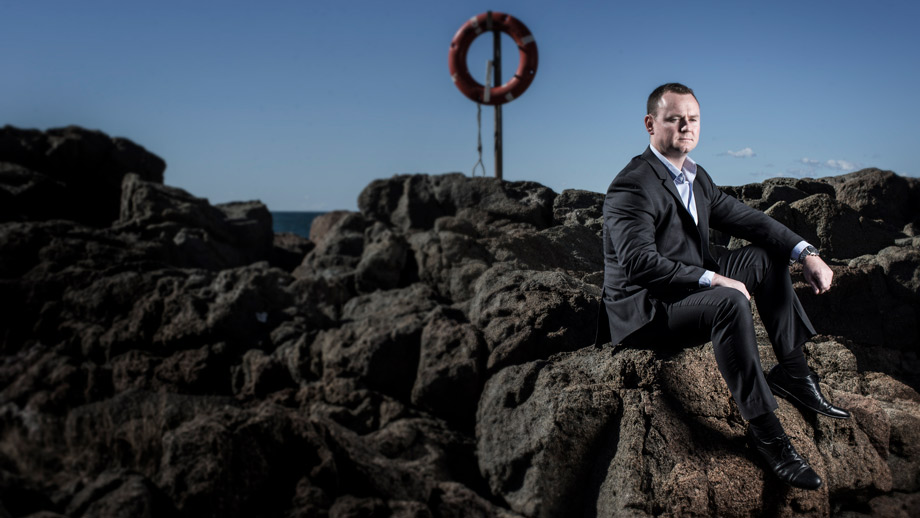 Ex-soldier Mick Bainbridge is carrying on the fight for other veterans. Photo: Paul Jones


Hear no evil, see no evil
"I was told to 'f-off and go home'. I was just told to disappear for a while. It was a matter of hear no evil, see no evil. The most dangerous thing for someone with a mental health injury is to sit at home with no support, no guidance, nothing to do, nothing to achieve. I was on the brink of insanity."
In the week before we meet, five contemporary veterans took their lives. Since January, that figure is almost 50 veterans who have taken their own lives.
Post-traumatic stress disorder, or PTSD, is usually caused by an accumulation of experiences that become layered, one on top of the other, until they become almost impossible to access, impossible to process until they can lose their power and allow the veteran to continue with life.
But it often hinges on a single incident, a point of no return. And so it was for Bainbridge. The date and the time are tattooed on his soul: 4am, 21 June 2010.
The morning when everything changed
This was the time when a Blackhawk helicopter smashed into a mountain range in Oruzgan province in Afghanistan at a speed of more than 200kmh, while on its way to a mission. Three Australians and two Americans died in the accident. Bainbridge was in one of the following helicopters and one of the first on the scene.
"I was there to pick up the mess and get the injured blokes on other helicopters to get them to safety. That day in particular really affected me. It's an early morning that I'll never forget," he says.
"Any time an incident happened a few months later, you'd be away again and back over there. It worked against my ability to recover from each situation we were faced with. I just got tired of losing mates. I have been to more funerals than weddings, and as a person in their late 20s, that's a scary thought."
Eventually, both his mental and physical health gave out, and he found himself at home, lonely, confused and depressed - saved by the love of his partner Brooke, who started to nurse him back to health.
As Bainbridge is happy to admit, his remarkable recovery was "pure chance".
The love of a good woman
The pair had met on a flight to the Middle East. Brooke was in economy, returning from vacation to her job as an air hostess for Emirates. Bainbridge was in business class, but saw her as he visited some mates in economy.
He rang her seat phone to introduce himself. She hung up. But he persisted, and the rest is history. "I have never done that before, and it was strange that I had to go to the Middle East to find myself an Australian girl. I am definitely punching above my weight there," he says.
But recovery - fightback may be a better term - started after he enrolled in UOW in 2013, first in a summer access course (he went straight into the military after high school, scoring a low 36 in the HSC).
He's now studying at double degree in law and commerce.


How university healed the wounds
"It's absolutely changed my outlook, it's changed the way that I think about things. It's been a healthy change," he says. "It would be fair to say I was partly institutionalised after I came out of the military. I still see that with a lot of my former military mates.
"University has helped me make that transition not only as an education, but as a member of society. In a sense, it's morphed my whole being. It's really been the thing that's helped me survive and thrive.
"If it weren't for university, I'm fairly certain that I wouldn't be moving towards a new career or moving towards a healthy mindset after being diagnosed with PTSD and depression after my service overseas."
After graduating in 2018, he's already putting his new-found knowledge to good use, fighting for his rights from the Department of Defence and the Department of Veterans Affairs.
He had to fight - ultimately successfully - for Defence to pay for the first years of his degree, under a relatively unknown program called the Extended Transition Program, designed to help injured veterans transition into a civilian life.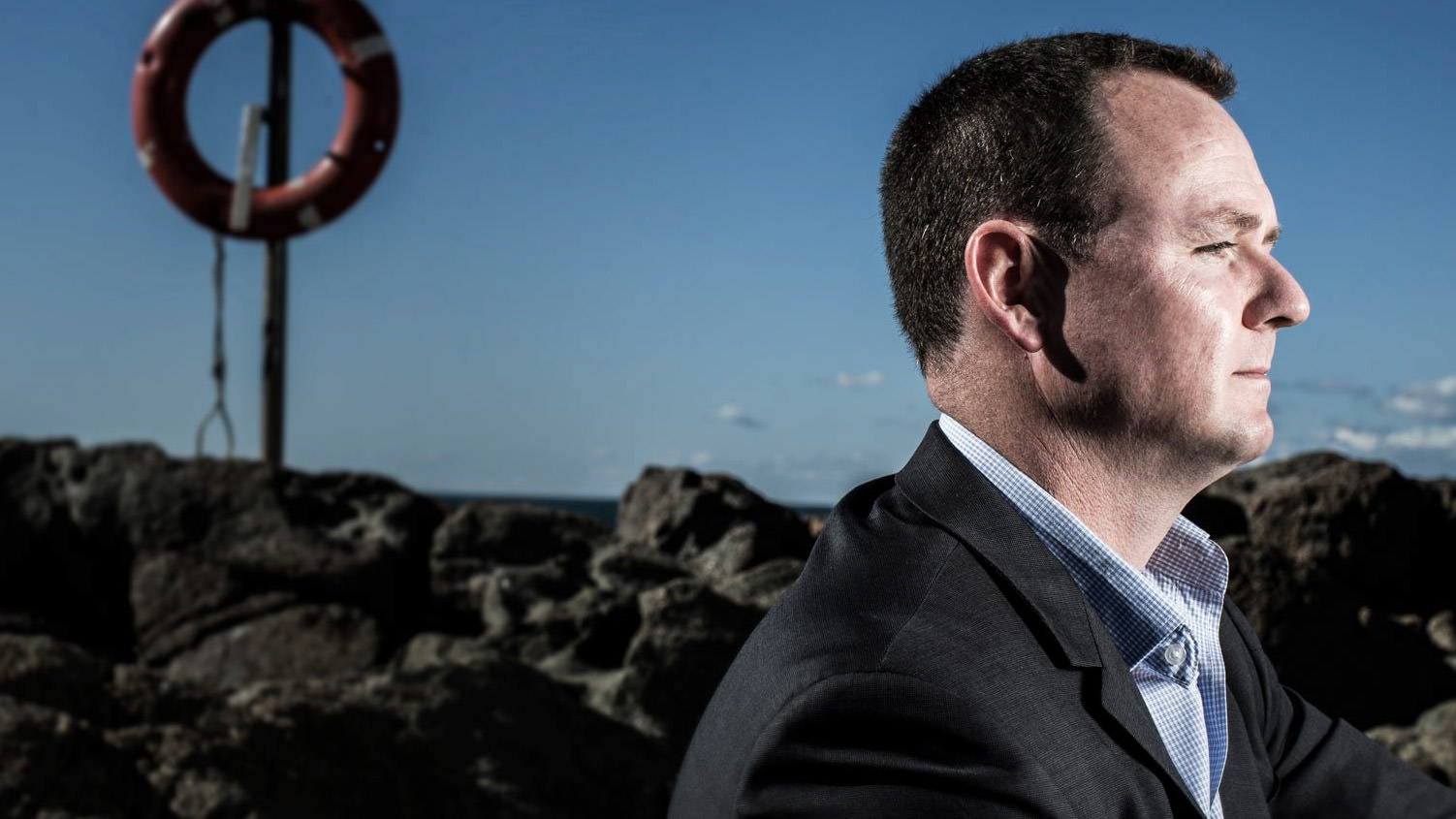 Fighting for the RSL
But now he has an even bigger fight on his hands, after he was elected the youngest ever vice-president of the NSW RSL, earlier this year.
His election is part of a generational change, sparked by turmoil in the organisation after multiple investigations by the charity regulator, the NSW Police Fraud Squad and a public inquiry ordered by the state government.
"The board of the RSL existed in a vacuum for far too long and a lot of the roles were filled with people who didn't necessarily have the qualifications," Bainbridge says. "When someone is in a role for too long, they forget what they're doing. For a long time, it was about ceremonial duties and polishing the medals."
Political fighting tool
Bainbridge has a vision for the RSL that will see it reborn to its original purpose - as a political fighting tool, and a lobby group for veterans, representing their interests and fighting for their rights.
Part of the problem, Bainbridge says, is that Australia was unique among the armies fighting in Afghanistan to impose a media blackout on operations. The result now, is that veterans have come home to ignorance about what they went through, the losses they suffered, or about how they might be suffering.
"It's been largely to the disadvantage of our veterans who are coming back and doing their best to recover and constantly having their rights eroded by the government," Bainbridge says. There is a perception that our veterans are looked after by our government, and that's not always the case."
That is part of the reason that Bainbridge is keen to tell his story to publications like The Stand.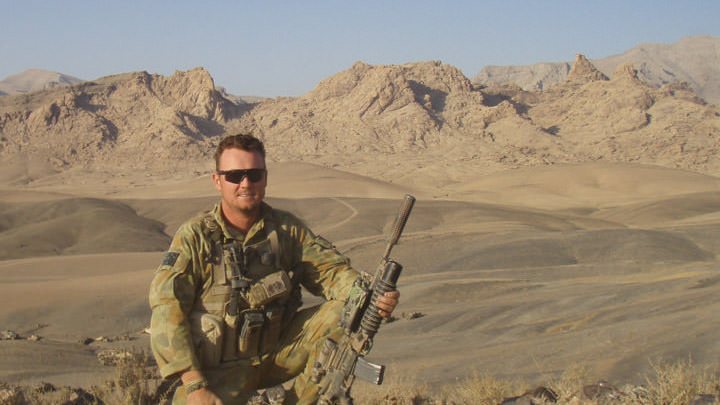 Buck naked for art's sake
It's also why he found himself standing buck naked in the studio of renowned artist Ben Quilty, who painted him for a series that he did for the Australian War Memorial. Quilty is a prominent supporter and friend of veterans, and has ceaselessly campaigned for better understanding and better treatment.
"I first met Baino as he plunged into the darkness of PTSD and depression after his third deployment to Afghanistan with the 2nd Commando Regiment," Quilty wrote in a Facebook post. "Since then, he has determinedly picked himself up and sought help." He supported "Baino's" stand for the RSL.
"The RSL has some serious questions to answer," Quilty wrote. "Suicide amongst recent veterans is climbing rapidly and the old men at the head of the RSL are robbing, cheating, manipulating and stealing a healthy future from our most vulnerable veterans."
For some - and Mick Bainbridge is one of them - it seems the fighting never ends.