Madelyn Robertson loved maths in high school and it was physics that sparked her interest in solar energy. But she also loved to be creative. Now she's studying an Electrical Engineering and Computer Science double degree and has experienced life in the real world through a CSIRO internship.
---
Following her passion
During my second year at UOW I found the CSIRO Undergraduate Vacation Scholarships on the day applications closed. I didn't meet some of the criteria, but I wrote a very passionate cover letter and also sent the supervisor an email explaining how much I'd love to be part of the internship. I got an interview, but I was so nervous I thought it went badly. They obviously didn't think so!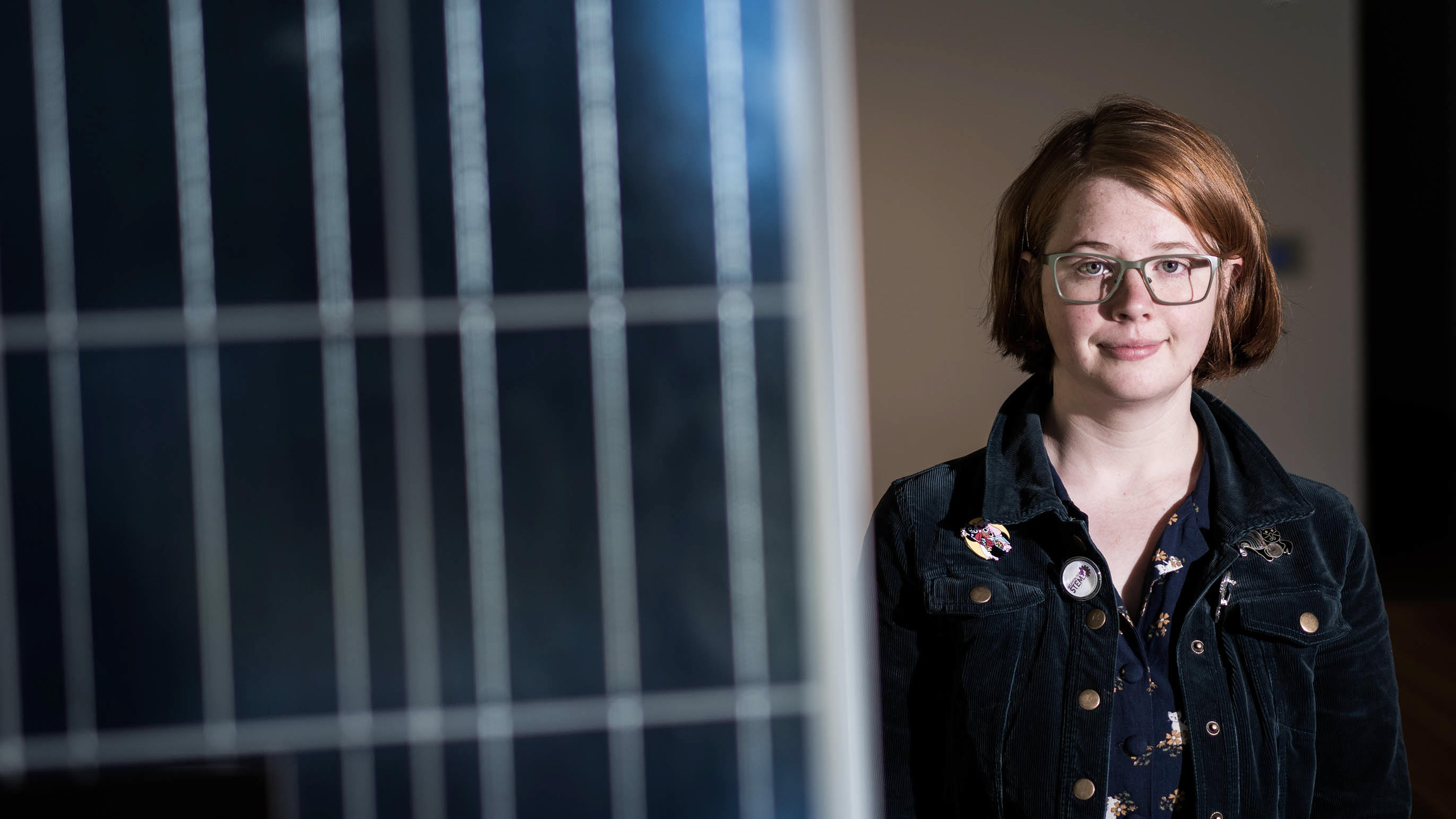 UOW student Madelyn is following her passion for solar power
The first day of the internship
I think my nerves on the day turned into a bit of adrenaline because I was super cheery. I met my supervisor in the morning and spent the day with him. He's an experimental scientist working on the chemistry of solar cells, so he taught me heaps about that. The day went so quickly I hardly remember it. But when I got home, I couldn't wait to go back the next day.
Geeking out
The Baseline Surface Radiation Network (BSRN) is a global network that collects solar data from stations around the world. CSIRO's Newcastle site is preparing to contribute solar data to this network. The beginning of my internship consisted of creating a streamlined program that collected, analysed and filtered the collected data before putting it into the very specific format required for the BSRN. I learnt so much about how solar data is measured and the different types of instruments there are. We looked at how cleaning the sensors affected the solar data measurement and how moving the collectors around the station affected data. The interns got lots of tours, and I loved going outside and admiring all their solar panels.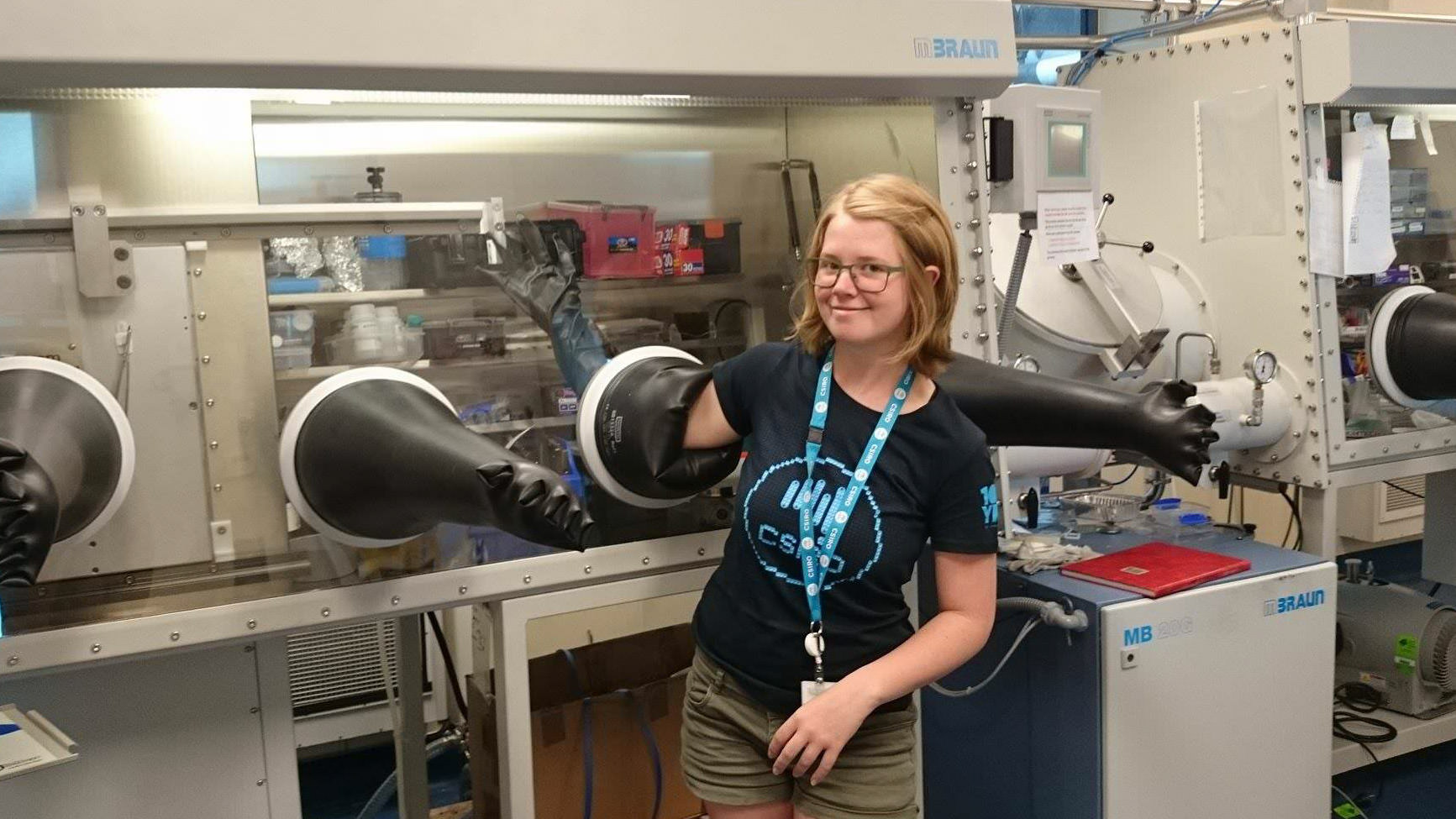 Madelyn Robertson on her CSIRO internship
From the classroom to the real world
The fundamental programming skills I had learnt during my degree were super valuable. CSIRO got me to learn Python on the job, which is fantastic. I'm now a Python fangirl and have even run Python workshops for the Women in STEM society here at UOW. They got me to do a bit of soldering, which was something I had been taught during my degree. I also had to do a few presentations, so the soft skills from my degree gave me more confidence in presenting scientific information and data in front of a large and very knowledgeable crowd.
Finding her type
Everyone there is so passionate about their science - all huge solar nerds. There was one big lunch room and everyone would want you to come and sit with them so they could talk to you about their science. They were really open about their experiences - good and bad. Every day I came home feeling exhausted with information overload, but I loved it.
My solar future
My internship was such an amazing experience. It has definitely made me more confident and assertive in my skills and passions. It has solidified how much I love solar and how much I want to continue to work in that field, while also being a role model to young students with a passion for anything science or maths. A lot of students doubt themselves, but I really want everyone to know that they don't need to be a genius, they just need to be passionate and willing to learn.

The In Real Life (IRL) series looks at the experiences of current UOW students as they put their new skills to the test in the real world as part of their degree.