The idea of immersing ourselves in 3D environments dates all the way back to the stereoscopes that captivated imaginations in the 19th century, but virtual reality (VR) really came alive with the early prototypes of the Oculus Rift at the E3 video game trade show in 2012.
---
It hasn't been an easy road for the technology, with its expensive equipment start-up costs and failure to live up to the hype for some users. However, the last few years has seen the advance of technology and an introduction to more affordable stand-alone headsets, which users can pair to their phone with access to a variety of VR content. There is no need for high processing computers anymore.
Beyond games and other interactive entertainment, VR has shown promising applications from medicine, mental health treatment, education, tourism and design, to both social networking, telecommuting and office work. Thanks to "embodied presence"- users occupy an avatar in virtual space - making social VR more immersive than ever before. The experiences we have virtually, from our reactions to our surroundings to the quality of our interactions, are stored and retrieved in our brains like any other experiential memory.
With our current world of lockdowns and pandemics, people are starting to embrace technology, remote working and the need to understand experience in its various forms at an exponential rate. Technologies like VR create opportunities to overcome barriers of the real world, with users able to experience in a way they feel comfortable.
Dr Shiva Pedram from the University of Wollongong's (UOW) SMART Infrastructure Facility is an expert in the field. She holds a Bachelor Degree in electronics engineering, a Master's Degree in Engineering Management and PhD in Human Computer Interaction. Her PhD research was titled "Evaluating Virtual Reality as a training tool for mines rescue brigades in NSW Australia".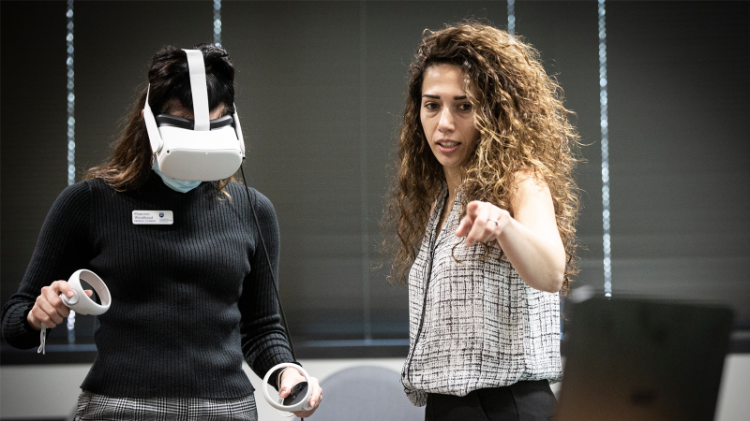 Above: Shiva Pedram guides the user testing
"My PhD research was industry-based, working closely with a commercial provider to ascertain requirements and identify gaps in their programs, and then use science to validate the effectiveness of the VR-based training environment and its fitness for the rescue training."
"Using emerging technologies in high-risk industries is not something new; defence and aviation have been using VR for training for quite some time now but in the context of the mining industry, the research was limited. I developed such a framework and then it was validated with the data I collected from 284 mine rescue brigades," says Dr Pedram.
Industry collaboration now drives much of Dr Pedrams's work. After completing her PhD, she started working as a researcher at the SMART Infrastructure Facility and continues to work with different industries on various projects creating innovative solutions for mental health treatment, education platforms and training using emerging technologies.
A recent partnership supported by an Advantage SME Collaboration Voucher with Vantari VR has engaged UOW to assist with a validation study of their VR software. Their solution works towards delivering procedural training to doctors and medical students, with a mission to show a reduction in medical error, and a consistency in the delivery of training across the board.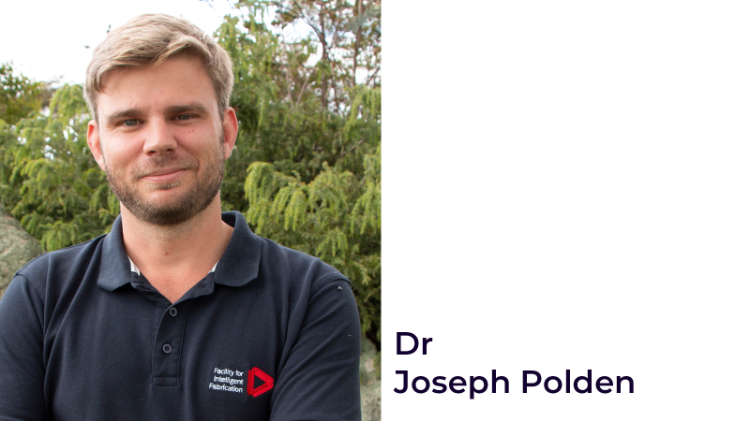 Above: Vijay Paul (Left) and Shiva Pedram (Right) with the testing crew
"The need came from our own experience as clinicians. Dr Vijay Paul (Vantari Co-CEO) and I spent over 10 years each working as doctors in emergency medicine and surgery respectively, and we both noticed a real gap in education and training," says Dr Nishanth Krishnananthan (Vantari Co-CEO)
"We were often taught using a traditional apprenticeship model – 'see one, do one, teach one', which was quite subjective and resulted in a lack of proficiency when performing medical procedures. Other modalities such as mannequins and cadavers had their own limitations as they were unable to reflect real life scenarios and complications, while simulation workshops had notoriously long waitlists and weren't readily accessible."
"We wanted to standardise healthcare training and help bridge the gap between a novice and expert. We wanted to eliminate medical error from a lack of proficiency. If the aviation industry requires pilots to do hundreds of hours in a flight simulator before they fly a plane, so should clinicians to deliver life-saving procedures," says Dr Krishnananthan.
SMART Infrastructure facility and colleagues from school of Medicine are now working together to assess the validity of the VR simulation as a training tool by:
determining whether VR-based training provided by Vantari improves the skill acquisition of the candidates;

describing the short-term skill acquisition obtained by simulation training; and

determining the factors affecting its magnitude.
"We are excited to work with Shiva and the UOW team. They have already been on-boarded onto Vantari's VR training platform in preparation for the data gathering and study day. In addition, they have worked on the study design and have provided preliminary feedback and thoughts on the platform itself which we have been able to feed into our CI/CD (continuous integration/continuous delivery) cycle," says Dr Paul.
"Novices or trainees working within the VR training environment will be exposed to various situations allowing them to make a decision and see the consequences of their actions in real time. They can learn from their mistakes without putting anyone's life in danger, and without worrying about wasting valuable training resources."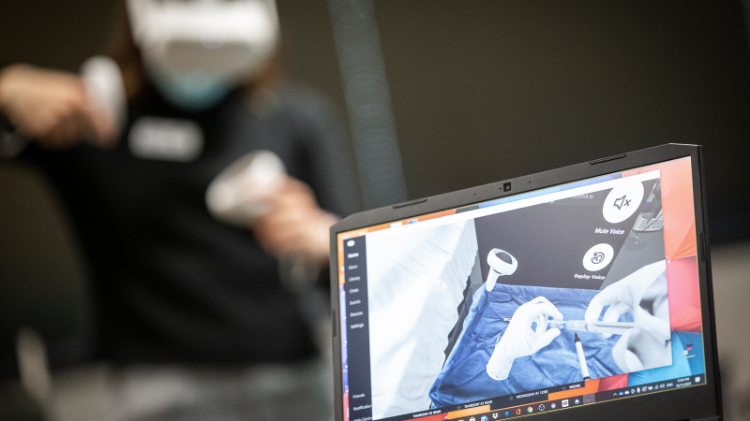 Above: The view within the headset
Research shows that 28 to 40% of novice residents are not confident in performing a major surgical procedure. The difference between novices and experts is generally in their perception, decision making, actions and attention. With VR allowing the provision of continuous training, this gap can be reduced.
A recent study from Harvard Business Review showed that VR-trained surgeons had a 230% boost in their overall performance compared to their traditionally-trained counterparts. The former were also faster and more accurate in performing surgical procedures as well.
The technology is also finding its way into UOW's School of Nursing. Educational programs have pivoted to remote learning. Nursing students have found an advantage of leveraging digital simulation platforms. These systems present hundreds of real-life scenarios from teaching electronic health record use, the proper use of protective gear, or how to calm an aggressive patient.
"We see virtual reality having a huge impact in healthcare, ranging from distraction therapy to rehabilitation to surgical planning to medical training where we sit. The hardware and the technology are continuing to mature and there's going to be an array of immersive applications to engage doctors, nurses, students and patients in healthcare."
"It has already made an impact in other sectors such as aviation, property, mining, entertainment and gaming and it's only a matter of time until it's as mainstream as a smart phone in every person's home. The need for future proofing training and education has never been more pressing, as it is in the context of theCOVID19pandemic. VR is part of the response to that; it is not just for the future, but it's here now." says Dr Krishnananthan.
If you would like to investigate and understand how VR could work for your business or industry applications, get in touch with UOW's SMART Infrastructure Facility and Industry 4.0 Hub.
If you would like to partner with a UOW researcher to test, validate, build or commercialise your future technology get in touch with UOW's Innovation and Commercial Research team.