From the seed of an idea, big technology grows, and that's the case for recent iAccelerate graduates Beermogul Games and BuildBee.
---
From the seed of an idea, big technology grows, and that's the case for recent iAccelerate graduates Beermogul Games and BuildBee.
With similar journeys beginning in University of Wollongong (UOW) lecture rooms, some industry experience and through iAccelerate's business incubator, these founders have taken the knowledge they have acquired over the years to create their own destiny in the start-up world, and beyond.
"iAccelerate plays an important role in the start-up community and the Wollongong ecosystem. In the early days, it's direct advice and assistance with commercialising ideas, but throughout the journey it morphs into something different. We love that iAccelerate brings like-minded people together and creates a space for the community to meet so many inspiring founders learn invaluable lessons from them," says Buildbee founder Leanne.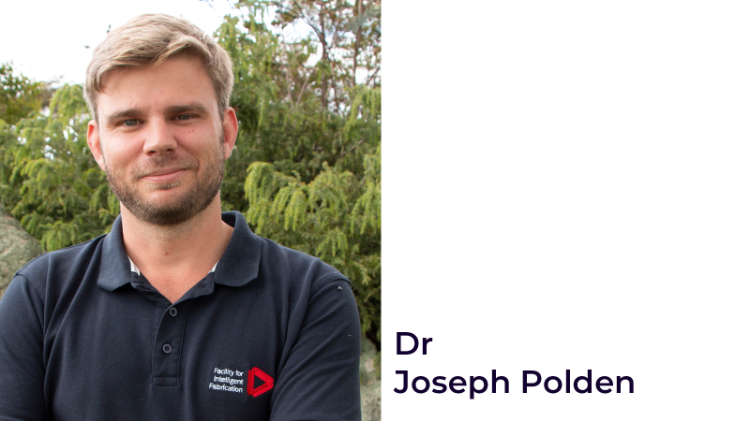 Above: The Buildbee team
BuildBee founders Matt, Fletcher and Leanne met while studying at UOW through the Formula SEA project. Matt is a mechanical engineer and product designer with experience in defence, rail and aerospace industries. Fletcher is a mechatronics engineer with specific experience in 3D printing research and development with the UOW's ANFF department. Leanne is an economist with experience in forecasting and business process development in the private and public sectors. They came together in 2014 to form Me3D, a company whose aim was to demystify and expand the world of 3D printing for Australian schools.
The team has recently launched BuildBee's cloud-based software taking the hassle out of 3D printing. With powerful online model plating features, that connects you to your 3D printers over the internet letting you start a print from any device, anywhere in the world. From boats to bike parts, camera mounts to lithophanes, BuildBee helps you print your imagination.
BuildBee continues to scale quickly with more than 100,000 users expected across the globe by the end of the year keeping the team of 9 (7 who are UOW alumni) extremely busy.
Beermogul games founder, Nathan Harper and BuildBee founders, Leanne Connelly, Matthew Connelly and Fletcher Thompson all met when they joined UOW's business incubator and accelerator, iAccelerate.
As a serial entrepreneur, Nathan has grown Beermogul games into a suite of companies. Starting with Motorsports gaming enthusiasts he went on to launch Beermogul podcasts, which is now one of the most popular Formula 1 podcasts globally.
Using his experience in a previous life as a corporate executive he recently launched Comply Ahoy, a company that provides rich compliance, risk and incident functionality for small to medium businesses. The latest addition Finlert, built for the Xero App Store, Finlert is for accountants, book keepers and business owners making products that float across your accounting software to power up what you do.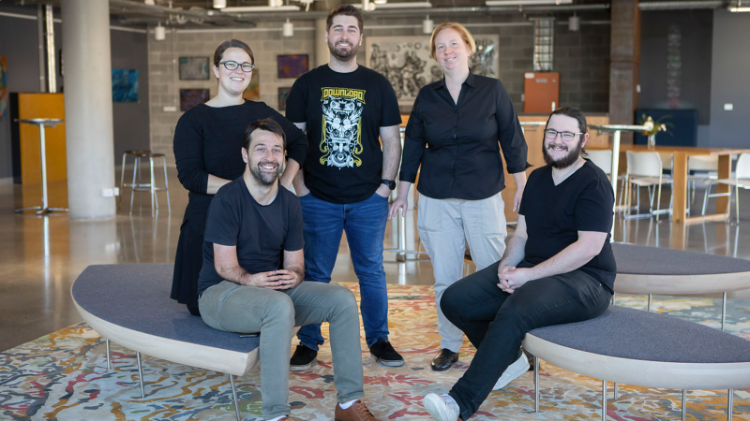 Above: The Finlert team
With more than 680,000 customers in 150 countries Nathan and his 5 staff, who are all UOW alumni, are not finished yet. They are working hard on their newest idea which is about to be launched.
Recently graduating the iAccelerate program, Beermogul and BuildBee have decided to continue their global business from the same commercial residences within the Illawarra, joining Wollongong's growing internationally recognised tech hub community.
"We chose to stay in Wollongong and will continue to grow our team here as long as possible because it's a fantastic place to live and work. We have a high calibre of skilled graduates flowing from the University, a strong lifestyle draw card for talent from Sydney and yet the costs of operation are still much more manageable here," says Leanne.
The iAccelerate Program has provided Nathan, Leanne, Matthew and Fletcher a place to surround themselves in a community of like-minded entrepreneurs, innovators, mentors and investors who are committed to changing the world.
"While the time has come to physically relocate to new premises, we remain committed to the iAccelerate community and will remain actively involved. The other startups and the iAccelerate team have been a huge part of the success of my businesses. Wollongong also has a thriving tech community and offers our employees a great work-life balance, so we're keen to stick around in the Gong," says Nathan.
If you are interested in finding out more on the iAccelerate Program visit www.iAccelerate.com.au or if are interested in joining our cohort in 2022 email John Kerr, Program Manager johnk@uow.edu.au