For more than two centuries New York's finance district has stood as a symbol of financial power and success.
---
It started in lower-Manhattan's Wall Street, best known for iconic landmarks such as the New York Stock Exchange, and some of the largest financial institutions in the world.
Over time, the finance sector expanded into mid-town where new generations of finance professionals flaunt their own brand of energy and buzz, while striving to maintain the tradition of excellence.
As UOW graduate, Melanie O'Brien, says: "New York is where things happen."
She forms part of a UOW cohort who work just blocks from each other, contributing to global financial success.
Cameron Poulton
Bachelor of Commerce (Accountancy) 2000
ANZ – Business Manager/COO of Europe & America Markets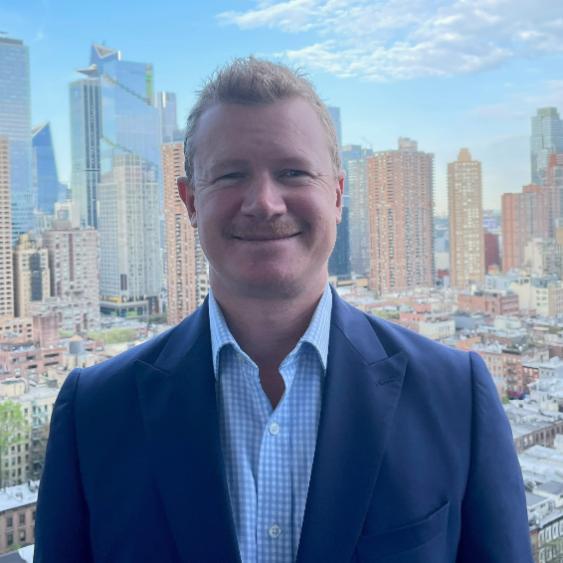 Cameron Poulton has what many would consider an idyllic work/life balance.
After a brisk 10-minute walk through central Manhattan to his office at 277 Park Avenue, he delivers strategic and operational support to ANZ's Sales and Trading teams in New York and London, servicing clients around the world.
"When working in dynamic markets, apart from long term projects, there's also the day-to-day support that involves a level of trouble-shooting," says Poulton, 43.
For the past four years in New York, he has enjoyed the challenging mix of top-shelf finance and a satisfying active life with husband, Javier, who also works in the industry.
"The great thing about living and working here is the wide choice to maximise things we enjoy like theatre and travel. Now that the weather is getting warmer, we can do more cycling in nearby Central Park and around the city," he says.
It is an existence the boy from Thirroul could only have dreamed of in 1997 when after the HSC he started a traineeship at the accounting firm, KPMG in Wollongong, while doing a commerce degree at the University of Wollongong at night.
"I grew up with an interest in current affairs and every paper had a finance section, which I enjoyed reading," says Poulton.
"Maths and economics were my strengths at school so I decided to focus on accounting credentials knowing that they would give me the best background for a business career."
After completing his degree and post-graduate qualifications, including CPA Australia's Certified Practising Accounting Program and FINSIA's Graduate Diploma of Applied Finance, Poulton left for London in 2002.
With an innate knack for strategic planning and organisation, as well as good communication skills, Poulton's career took off and eventually led to Singapore with ANZ, before transferring to New York in 2019.
He seems grateful for the time lapse between the 2008 global financial crisis (GFC) and now because it gave markets time to recover and for the finance sector to reflect on its mistakes.
The crash triggered reform, introducing regulation aimed at protecting customers by discouraging banks from high-risk gambles.
"Banking's core purpose is that we are here for our clients and we want them to be successful, so our work always has to respect that value," says Poulton.
"Finance's tough reputation is still accurate to a point, but the measures taken after the GFC and changes in technology and society have definitely reset the tone," he adds.
Melanie O'Brien
Bachelor of Communications and Media Studies (Journalism and Politics) 2011
Gartner – Vice President, analyst, team manager
Melanie O'Brien is what she calls a small fish in a large pond, but her rise to the top has been extraordinary.
At 18, she began a UOW Communications and Media degree with ideas of becoming an investigative journalist, but she soon discovered her skills could take her in an unexpected direction.
Now 32, O'Brien, is based in New York where she advises chief financial officers (CFOs) throughout the world on best practice in business and investing.
"When I started out, after a public policy stint in state government, I worked in an engineering company where the engineers were brilliant but they weren't great at communicating the components of their projects, so I was tasked with creating a narrative for the public," she recalls.
O'Brien did that for a year and then moved to Deloitte, where again she learned to decode the economists' financial modelling and project costings, in language stakeholders could understand.
She soon realised her communication skills, combined with post-graduate business qualifications and on-the-job experience in those early years provided a foundation for a rewarding career.
"I didn't know what that job looked like but I knew I wanted to be in a field where I could keep writing but also be relied upon to communicate the message," she says.
"The good thing about my degree was that it touched on politics and processes which underlies what I do today."
O'Brien, originally from Crookwell on the Southern Tablelands, loves working in a city synonymous with success.
"I have an international clientele, but those in New York seem more advanced and are constantly trying to improve, and they're more readily prepared to disrupt themselves," she says.
"I feel like New York is where things happen. If I left it would be a wrench away from what is really the heart of business."
O'Brien works occasionally from the office but mainly from home with partner, James, in an apartment near Manhattan's landmark triangular Flatiron building.
When not working or socialising with fellow expats, O'Brien's favourite activity is strolling through New York's famous parks and marveling at the passing parade.
"I could sit in them all day and be constantly entertained by what people are wearing and talking about," she says.
Summing up the city, O'Brien recalls a recent experience when she ventured out for a walk on a misty, miserable night in January and came across a semi-circle of dark-hooded youths on the sidewalk.
"It was unnerving, and I was tempted to cross the street, but I decided to keep walking, only to find they were a teenage acapella quietly singing in the rain.
"For me, it epitomises New York's ability to surprise and delight."
Lenny Pereira
Bachelor of Commerce (International Business and Marketing) 2005
Bank of New York Mellon – Director, Investment Planning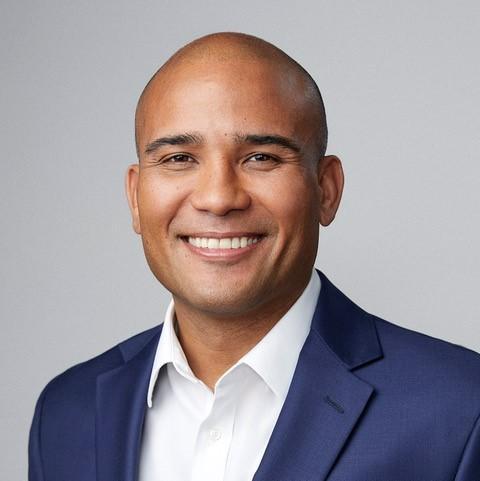 In high school, Lenny Pereira wanted to be a commercial pilot, and metaphorically he achieved that goal.
He is flying high in banking and finance with Bank of New York Mellon in Tribeca, a stone's throw from Wall Street.
Pereira, 39, specialises in helping clients to achieve their strategic priorities through thoughtful investments.
What makes high finance so engaging, he says, is strategy.
"Numbers are numbers but strategy is looking at those numbers and figuring out how best they can achieve a client's objectives," he says.
After growing up with two brothers in Sydney's south, Pereira chose UOW to undertake his commerce undergraduate degree, mainly for its supportive environment.
"My memories include very approachable lecturers and lots of fun and good times with mates around the duck pond," says Pereira.
After broadening his work experience in the UK, India and Panama, he arrived in New York in 2010.
In his present job, he is responsible for driving the firm's enterprise capital planning and investment transformation program, overseeing an investment portfolio of over $2 billion.
He admits to weathering a few bumps in the early years including bouts of homesickness, but Pereira says after 13 years he has figured out how to live, survive and thrive in New York.
"Global finance is highly rewarding and fast moving, but it can be overwhelming if there is no balance, and finding that balance can be challenging," he says.
Initially, he immersed himself in activities outside work including athletics, social work, and a few seasons of rugby with the New York Athletic club.
"I'm a bit old for all that now, so these days my wife, Jaclyn, and I like to jump in the car and head out into nature.
"Not too many people are aware New York City is just over an hour's drive to some beautiful nature walks, and a few nice beaches."
The couple, who married two years ago, live with their Boston terrier, Poomba, in Clinton Hill, an elegant tree-lined Brooklyn suburb.
When asked if he made the right decision to choose finance over flying, Pereira takes a moment to ponder.
"I could still do that someday – maybe as a hobby."
UOW exists thanks to the generosity of donors
---
You can change lives by empowering our brightest minds and future leaders