Dr Alex Badran says the best career advice he has received was from a nine-year-old he calls Pickles.
---
"My two nieces Lola and Indy, who I call Pickles, always made fun of me for being in 'school forever'," Badran laughs. "So when I graduated with my PhD I asked them what job I should get."
Badran says his nieces took his question seriously. And it was Pickles who gave him the advice he needed to start what would become one of Australia's fastest growing fintech companies.
"She told me I needed to work somewhere where I could have fun and solve puzzles," says Badran. And he did just that.
Badran's love for puzzles started at the University of Wollongong (UOW), where he completed a Bachelor of Mathematics (Advanced) with Honours. He says that the University was nurturing and supportive and taught him a lot about research.
After graduating from UOW, Badran completed his doctorate in mathematics at the University of Sydney. While studying for his PhD, Badran worked on a trading floor at an investment bank in Sydney.
"It was 20 minutes into my first day when I realised that working on a trading floor wasn't right for me," Badran admits.
After completing his PhD, Badran left his job and took time off before jumping into the next thing.
"I wanted to spend time being purposeful about what I did next. Everyone's in a rush to do the next thing and I thought why not take three to six months to think about it?
"I'm a researcher at heart and I had spent all this time researching equations in my studies, so I wanted to apply that same thinking when it came to my career."
Badran thought about what he was looking for in a career – he wanted to work in a team, which was an element that was missing in his previous roles, and solve complex problems. Badran considers himself someone who does not take life too seriously so he wanted a job where he could have fun.
Even though working on a trading floor was not for him, Badran was still interested in finance. He says, "For me, personal finance isn't about making as much money as possible, but if you understand it, it can enable you to live the life you want to live. And I've always found that interesting."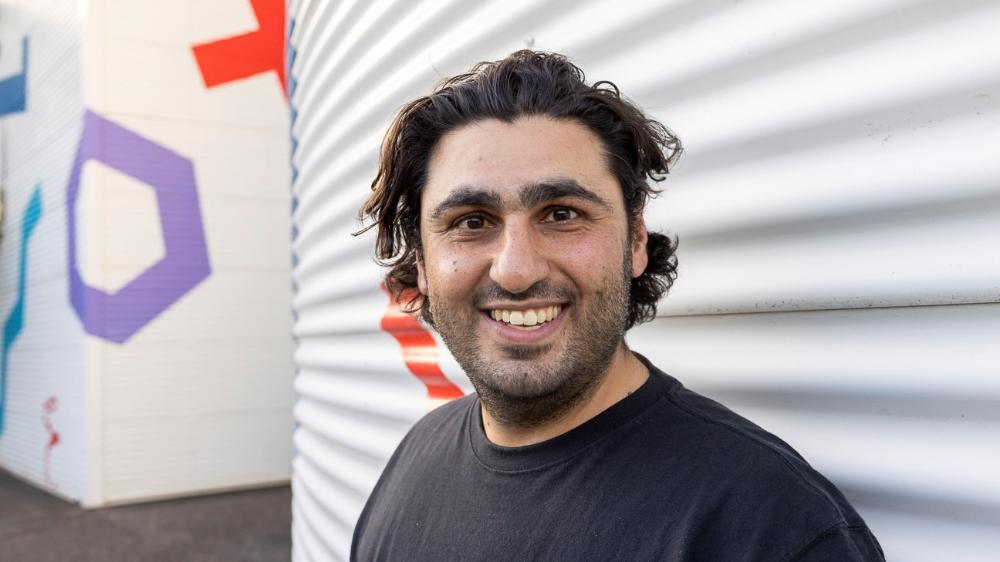 Photo credit: Mark Newsham
Badran recognised the transition of cash to digital payments, but there was a gap in digital financial literacy and the ability of banks to build innovative products that educate customers.
"As money becomes more digital, this gap was going to continually grow with kids not learning about it, and banks weren't going to be the ones to solve it."
Badran also saw the trend for technology companies becoming the most valuable brands in the world.
Starting a technology company that helps people learn about money in the real world was his answer.
In 2015, Badran and co-founder, Mario Hasanakos, created Spriggy – a mobile app that lets parents and children digitally manage pocket money together.
"I didn't know much about tech companies, but I thought I could figure it out. I knew that I'd rather lose at a race that I chose to run than win in a game I don't care about in the first place."
Badran says that it was the support of family and friends and their belief in him that allowed him to believe in himself.
"When you have family and friends who believe in you, you take chances because the people around you reckon you'll do it. Even if you don't back yourself, you've got people around you backing you and then you believe in yourself and that belief compounds. It's really empowering."
It was Badran's parents who he says supported him from the very start.
"They were my first investors," Badran explains. "When we were trying to get the first 50 families signed up to Spriggy, we had a website up that said 'coming soon'. My mum printed off the website and went to schools asking if they could sign up to help her son. They've both been unwavering fans the whole time."
But there were also a lot of people who told Badran he would fail.
"People told me things like, you'll never be able to build it, no one will ever pay for it, and you'll never be able to scale it. But it's just part of the process. If everyone thinks you've got a really good idea, you're probably doing something wrong."
In the first year, Badran did a lot of research – just like he learned in mathematics, he would formulate a problem and work through it. He says that this way of working was the foundation of the business and how they would solve problems, which remains the culture of the company today.
With 50 families signed-up and $300,000 in investment capital, Spriggy officially launched in November 2016.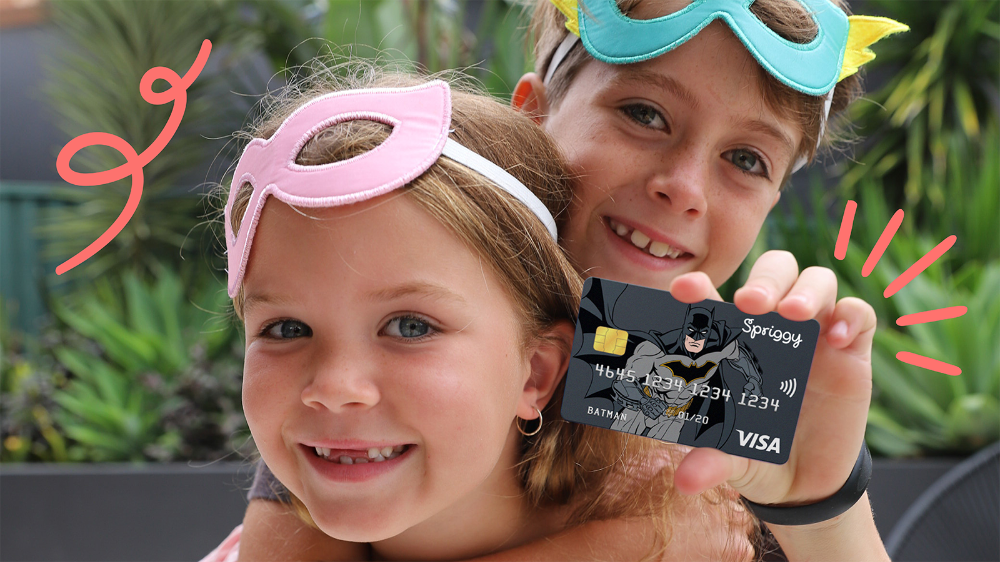 It was the first of its kind, tapping into a ready-made market in our increasingly cashless society.
"There was no precedent for a tech company to create mobile-first transaction banking experiences before in Australia," says Badran.
In just one year, Spriggy had attracted 60,000 users at a growth rate of 10,000 per month.
Today, Spriggy's top-rated app and debit card boasts more than 900,000 users. In 2018, the company was awarded Best FinTech Startup in the annual StartCon, and in 2019, Badran and his co-founder were named among Dynamic Business' Top 10 Entrepreneurs.
Spriggy has generated significant investor capital, including $12 million in a Series A round led by Mike Cannon-Brookes' venture capital fund Grok Ventures in 2019 and a further $45 million in Series B funding led by NAB Ventures in 2021.
Even after all this success, Badran and his co-founder have continued to innovate and grow their business.
The company has rolled out two new products: Spriggy Schools, enabling parents to order and pay for their children's recess and lunch directly through the app and Spriggy Invest, which helps families save and invest for their children and build future wealth.
"We've gone from two co-founders doing everything to a team of 95. For me, one of the most enjoyable things about building a business is watching people grow. I love how the team sees Spriggy as theirs and they care about it so passionately."
---------------------------------------------
Dr Alex Badran
Bachelor of Mathematics Advanced Honours
Major – Computer Science
UOW exists thanks to the generosity of donors
---
You can change lives by empowering our brightest minds and future leaders