Graham West remembers a brief but poignant conversation decades ago at Sydney's Central Rail Station when a homeless man stopped him for the time.
---
"It was before we had mobile phones so I looked at my watch and told him it was 12:30," he recalls.
"He replied 'thanks for taking the time to talk to me, most people won't do that because they think I'm pissed'."
"He sat down beside me and took out a photo album from his backpack that showed he was once a working man and part of a family – and I could tell by his photos he was loved – but something had gone wrong in his life,' says West.
"It struck me he was just an ordinary bloke, and that thought was really powerful."
Thirty years later West, 49, is a champion of the homeless, particularly rough sleepers, and despite thousands of discussions with people doing it tough, that memory still moves and motivates him today.
As convenor of the End Street Sleeping Collaboration, a consortium of private and government organisations, West has pledged to halve rough sleeping in New South Wales by 2025. Despite a tense economic environment surrounding housing affordability, that goal is still on track.
"There is no excuse for anybody to be on the streets in a prosperous country like Australia, particularly in Sydney and New South Wales," says West.
"When you sit down with people experiencing homelessness, you find it involves significant trauma, but then so is working your way out of it so we need to do everything we can to prevent it happening, and if it does, we need to get them out as soon as possible."
Homelessness is a mammoth and complex problem, and many people with similar intentions have failed. But West, a critical thinker, a skill he partly attributes to his Bachelor of Commerce degree at the University of Wollongong (UOW), has devoted his entire career to that end.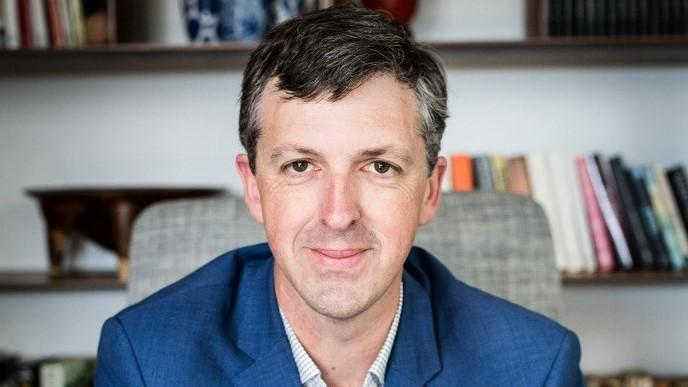 A significant step was his election as Labor Member for Campbelltown in 2001.
"When working with people experiencing poverty and homelessness, you realise there is a systemic element to it," he says.
"For example, on housing affordability issues, no one renter is going to solve that problem because it requires a policy response, and the place for that is parliament – so I became a politician to change the system."
He is remembered well by colleagues – even on the opposite side of the chamber.
Judith Hopwood, the Liberal Member for Hornsby during West's stint, remembers him as 'a good bloke'.
Hopwood, also a UOW graduate, completed a study on homelessness in 2021 from the perspective of two cave dwellers on the Hawkesbury River north of Sydney,
"Graham was a hard worker with a strong belief in social justice…he did a lot to improve his and the wider community," she recalls.
But after a decade, West knew it was time to move on.
"One thing about public policy is that it goes backwards as much as it goes forward. It's never static, so even if I did something good at that time, you can't just stop. You must keep pushing," he says.
"Whereas I once believed the only way to get things done was through government, I soon realised you have to do things collaboratively as a whole community. It's very hard to act in a non-partisan way in government, so I needed to step outside."
West grew up in Campbelltown "with no idea of what I wanted to do later in life".
He got his first taste of helping others at 18 when he started a night patrol in a donated van with a few other people to help feed the homeless and connect them with community and services.
He chose to study at UOW not only for its proximity but also its reputation for interacting with the community.
West reflects on his time on campus with humour and affection.
"Commerce was a great course that gave me flexibility in career choice. The subjects I loved were around strategy," he says.
"I remember doing a logistic planning exercise on the repetitive steps when shaving like lathering, shaving and rinsing. Our lecturer posed the question on how to improve that, and his answer was simple, stop shaving," West says with a laugh.
"It was a good lesson in lateral thinking, but an even better lesson on re-evaluating complicated systems you don't actually need to do, let alone improve."
After leaving Parliament, West went on to become the Chief Executive Officer of the State Council of the St Vincent de Paul Society. In 2012, he was appointed to the Society's Australia National Council as a vice president and was elected Australian National President in March 2015.
He became convenor of the End Street Sleeping Collaboration in 2019, which involves dozens of community and government organisations. Much of the discussion and decision-making is informed by lived experience of former rough sleepers.
The focus is on street sleepers because they are more likely to die on the streets through lack of health services, and are more likely to be victims of crime.
Several hundred people sleep on the streets in Sydney and across NSW each night. Knowing that number does not help someone out of homelessness, or help understand what is forcing people onto the streets.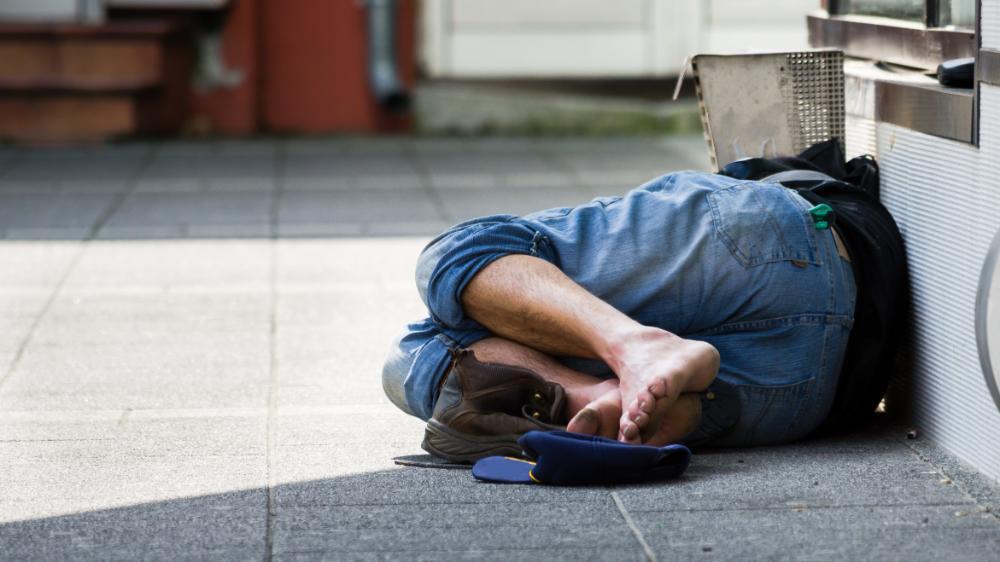 At the heart of the strategy to halve and end street sleeping is capturing the stories of each so their responses can be shared with services to assist them and to eliminate the trauma caused by constantly re-telling their story to a multitude of service providers.
The central data base, called the BNL, information can also be used to ensure the person maintains existing community connections in the re-homing process.
The latter is considered essential in addressing the deep loneliness that can occur on the street.
"I can't imagine anything lonelier than a situation where the only people you interact with daily are people who are paid to interact with you," says West.
Throughout his career, West has never forgotten the homeless man he met at Central Station, and the crucial lesson he learned on 'seeing' homeless people. He has ensured it is one of the project's central themes.
"When we pass people living on the streets, sadly the human response is often to ignore them or form your own judgmental story, which can be far from the truth," he says.
"The distance between having a home to homelessness, in fact, can be shorter than you think if you don't have supports in place to stop the slide.
"That rough sleeper could be your brother, your sister – or even you."
West's advice is simple.
"If they say hello, for goodness sakes, respond and acknowledge their existence by saying 'hello' back – that will probably mean more to them than anything else."
UOW exists thanks to the generosity of donors
---
You can change lives by empowering our brightest minds and future leaders