For some, graduating from the University of Wollongong (UOW) means leaving an era of study and late nights behind, but for others, maintaining a connection with their alma mater has proven invaluable.
---
Staying connected with UOW after graduating is a fantastic way to maintain and make new connections, learn from and lean on those who've come before, and offer those coming after support and guidance for the future.
The UOW Alumni Engagement Team exists to facilitate ongoing relationships with alumni through a program of events, activities, benefits, and communications. There are many tangible benefits you can take advantage of as UOW alumni, with the option for a 10% discount on post-grad study, ongoing access to the library resources, plus many networking opportunities. But as with most things, you can choose to make it whatever you need or want it to be.
Just ask these three young grads, who, while making waves in their careers, are also keeping close links with UOW.

Being part of a community
Tom Curran graduated from a Bachelor of Arts / Bachelor of International Studies at UOW in 2016 and now works as a policy officer at the Department of Foreign Affairs and Trade. Having taken what he describes as an indirect pathway to get to where he is, Tom did what a lot of grads do, tried a few different jobs, did some extra study and is now really enjoying an exciting international career.
Throughout his journey, Tom maintained a strong connection with UOW, saying "staying connected as a graduate helps me feel like I'm still part of the UOW community, which is very important to me."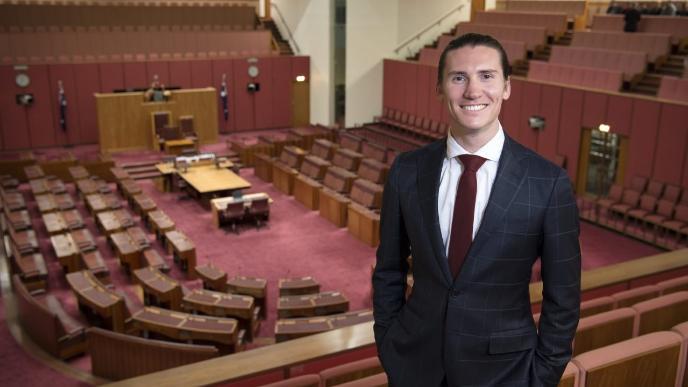 Like many, Tom takes advantage of his Alumni Library Membership, which comes in handy when looking for articles he might not otherwise have access to. But says it's so much more than that, "UOW is such a vibrant and supportive community… and gave me so many fantastic opportunities, many of which I can't imagine getting anywhere else."
For Tom, this ongoing connection has been established through speaking opportunities and mentoring. "I've spoken at a few UOW Careers events, and I'm always impressed by how engaged UOW students are and how insightful their questions are. I was also part of a mentoring program and really enjoyed getting to know my mentee and helping them prepare for the next step in their career."
"UOW alumni end up in some pretty interesting places, and the alumni community is a great space to share those stories and pass on your advice to current UOW students who might be eager to follow in your footsteps!"
Professional connections
Keegan Taccori studied a Bachelor of Journalism, graduating in 2017. He currently works as a director, producer and editor for a video production agency based in Thirroul.
"I create content for lots of different clients, mainly charities, not for profits and small gov… My favourite thing to do is to tell stories. So being able to do that full-time, for a company like this, is pretty cool and bit of a dream come true."
Being early on in his career, Keegan knows his path could change and that staying connected to the university is a great benefit. "I'm sure there'll be lots of different career avenues I'll be throwing myself down… At my age and career stage, the people I graduated with are now five years into their careers, so networking through UOW helps to see what other avenues you can go down, and what other worlds there are to dive into."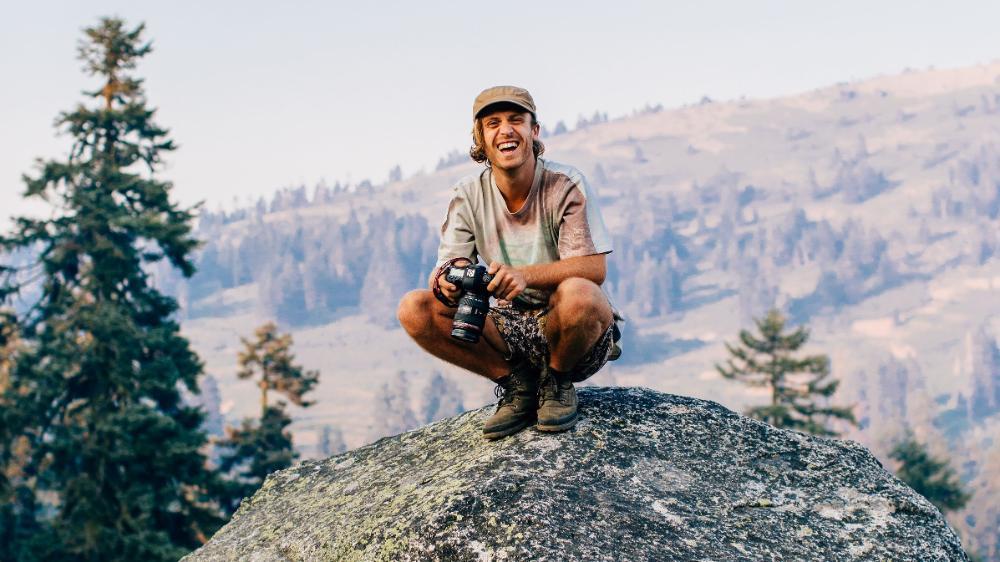 On a practical level, Keegan says having heaps of UOW contacts at his fingertips has been incredibly helpful. "Some lecturers and tutors have helped me out and I've helped them out… In my work, we're hiring freelancers every day, and I would say 75 per cent of the people I reach out to are UOW alumni."
As a mentor to students and a panellist at UOW events, Keegan wants to help others. "If I can reach an 18-year-old Keegan – give them hope for reaching their dreams, offer some real-world advice, that feels really nice."
Keegan highly recommends graduates stay in touch with the University, "lean on your peers and those you studied with. Look to them for advice when you're looking to enter or further yourself in the industry. And even when you're in the industry – those contacts are so valuable."
Giving back
Meg Cummins studied a Bachelor of Engineering (Honours) (Scholar), with a double major in Civil and Environmental Engineering, graduating in 2020. She is now a Water Engineer at Aurecon, a Sydney-based engineering consultancy company, upgrading water treatment plants for Sydney Water.
She also gets involved with a lot of extracurricular work, including a recent pro-bono project designing a drinking water treatment plant for a rural town in Cambodia.
When it comes to her passions, Meg takes up as many opportunities as she can, which explains her desire to give back to the University.

"I felt that I had achieved everything I could possibly have wanted through my experience at UOW. I really love that it's big enough to have an awesome engineering space, and amazing travel opportunities, but it's also small enough that everyone knows everyone. I still have really good relationships with my lecturers, and really appreciate all the support I received."

"I would love to be that support for someone else, especially for women studying engineering and STEM more generally."
Having been on panel discussions at STEM events, Meg says, "Sharing my experience as a fresh grad is important. I love being able to answer the types of questions that I had as a student."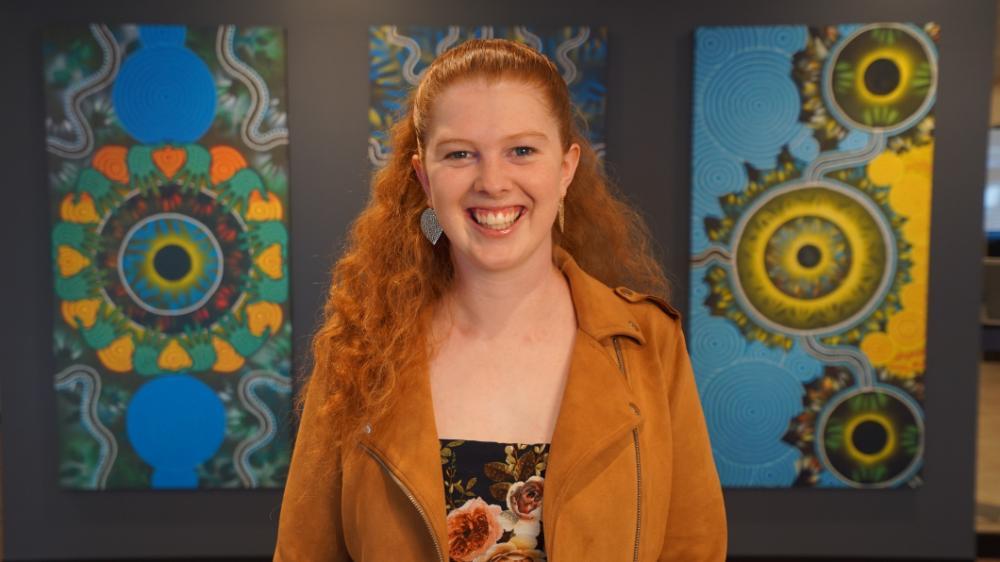 "As everyone says, it's not what you know, but who you know. When the alumni team do any sort of event, they bring people in from everywhere. So, I gain a lot from expanding my network, sharing my story, and learning from different perspectives."
Her advice for gradates focusses on the future, "If you look around, in terms of who you're graduating with, you're all in this together, and in five, 10, 20 years' time, you'll be leading your own companies, be CEOs, or chairs – you'll be in control of your industry. Being connected now, means you'll continue to be connected into the future. It means you'll be able to have greater impact, not only within your own companies but across your entire field and even globally."
"Staying connected as UOW alumni is a simple way to be part of a global network and also to appreciate and celebrate the journey we're all on together."
UOW exists thanks to the generosity of donors
---
You can change lives by empowering our brightest minds and future leaders