Until recently, the research of women's diseases has often been pushed to the sideline. As a result, many female-specific conditions have been misdiagnosed or ignored.
---
Australian public health researcher Dr Kate Young delves into this issue in her essay for the journal Feminism and Psychology.
"For much of documented history, women have been excluded from medical and science knowledge production, so essentially we've ended up with a healthcare system … that has been made by men for men," she writes.
Despite some historical setbacks and gender biases, countless bright female minds have been pushing the boundaries to seek solutions that prioritise women and help them thrive. Necessity, it seems, is the mother of all inventions.
A supportive breakthrough
UOW Associate Professor and graduate Deirdre McGhee has built an epic career as a physiotherapist, academic teacher and researcher. Female breasts, this distinguishing feature of a woman's anatomy, have been her research focus for more than 20 years.
"When I worked as a physiotherapist, I was helping individual people. As a teacher, I have guided thousands of students. But, as a researcher, I am a catalyst for change. Helping women all over the world has been the driving force of my work," she says.
As a co-director of Breast Research Australia (BRA), Associate Professor McGhee has worked with Sports Medicine Australia and the Australian Institute of Sport (AIS). She has authored the first sports medicine guidelines on effective breast support during exercise for active women and female athletes. She also leads the breast education and research section of the AIS Female Performance and Health Initiative (FPHI).
"Breasts have minimal anatomical support and can move excessively when women participate in sports, particularly during running or jumping. The movement causes exercise induced breast pain, which reduces performance and can cause embarrassment, contributing to more barriers to women's physical activity," Associate Professor McGhee explains.
Her Sports Bra app, which she co-wrote with Professor Julie Steele, guides women of all ages, breast sizes and activity levels to choose the most comfortable sports bra. Research by BRA has found that 85 per cent of Australian women are wearing ill-fitting bras when playing sport or exercising.
Associate Professor McGhee's work has the potential to impact women all over the world. In collaboration with Breast Cancer Network Australia, she has translated her massive body of research into community-based education resources that help cancer-stricken women maximise their physical recovery from breast reconstruction surgery.
"I am committed to helping women live well with breast cancer, not just survive it. The women I meet during my work are awe-inspiring. They want to get involved in our research and education to make life better for other women, to prevent their suffering. There's so much selflessness, resilience and positive energy in them. They're the ones who keep me going."
A huge ambassador for female mentorship and empowerment, Associate Professor McGhee is adamant that a research career is not an easy choice for women. "It's hard to achieve a work-life balance and most of the time you cannot 'have it all'," she admits.
"For seven years, when I was finishing my PhD, I worked from 1:30am to 5:30am while also being a part-time academic and a mother of young children. There was no balance at that time and a lot of hard work. But it was worth it.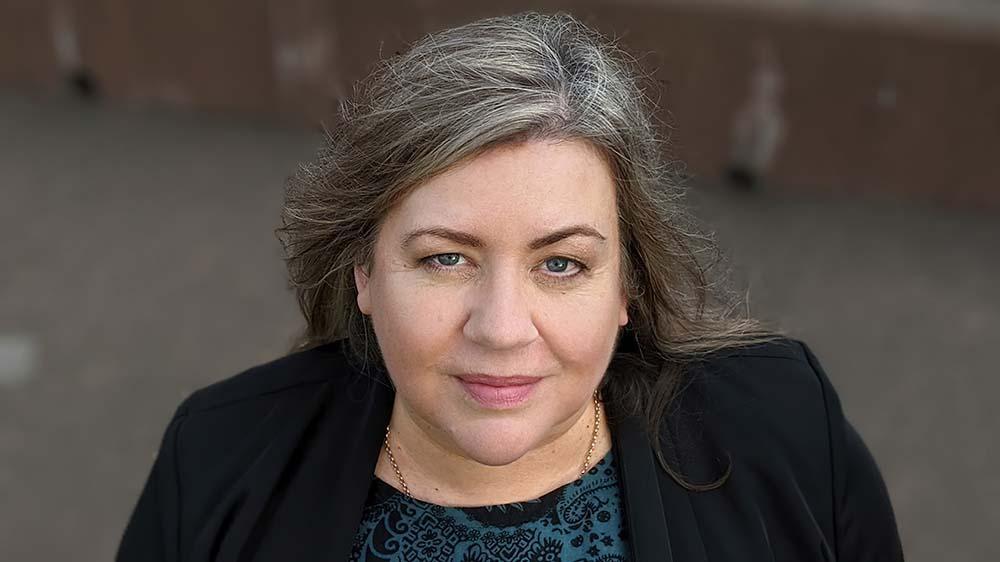 A focus on gender and mental health
Conventional wisdom says that science is egalitarian. However, there's a body of evidence proving otherwise. Dr Susan Thomas from UOW's Faculty of Science, Medicine and Health and UOW alumna, has always sided with the disadvantaged and vulnerable. Ever since her studies in London, when she worked with homeless people, she knew she wanted to unveil the secrets of mental health problems.
"My interest was always the biological side of psychology. I thought why study the mind without looking at what's going on in the brain and around the physiological processes when people have mental health problems."
Even though mood disorders affect both sexes, studies reveal that women are about twice as likely to experience depression in their lifetimes as men. Moreover, female and male mental health issues are linked with different neuroendocrine changes that contribute to metabolic and cardiovascular problems down the track.
"Mental health is a massive issue globally. But what many don't know is that disorders like depression also reduce people's life expectancy by 10-14 years. We see there's a link between mental and physical health problems, and it differs for women and men. We've also discovered that major depressive disorders often have their roots in childhood trauma, which women are more susceptible to experience," Dr Thomas explains.
A longstanding bias of psychoneuroendocrinology health research has meant that until recently, most mainstream studies had been looking at primarily male examples.
"Women were believed to be too 'variable' as study participants because of their hormonal cycles. So a lot of the assumptions and knowledge around mental health are based on the studies of men," she says.
The interdisciplinary teams Dr Thomas works with at UOW and internationally consist of (mostly female) researchers from various disciplines: medical scientists, psychophysiologists, clinical psychologists, psychiatrists and dieticians. Together, they have realised that women and men have vastly different symptom clusters in depression. Women often experience extreme tiredness and increased appetite, which then links to overeating and weight gain. Depressed men, on the other hand, tend to get insomnia, loss of appetite and – consequently – weight loss.
One of Dr Thomas' research goals is to identify how we can improve our understanding of prolonged mental health issues and adapt it to the individual needs of both women and men. "As interdisciplinary researchers, we're looking at a more holistic approach to treating serious mental health disorders to work out the best-tailored treatments," she says.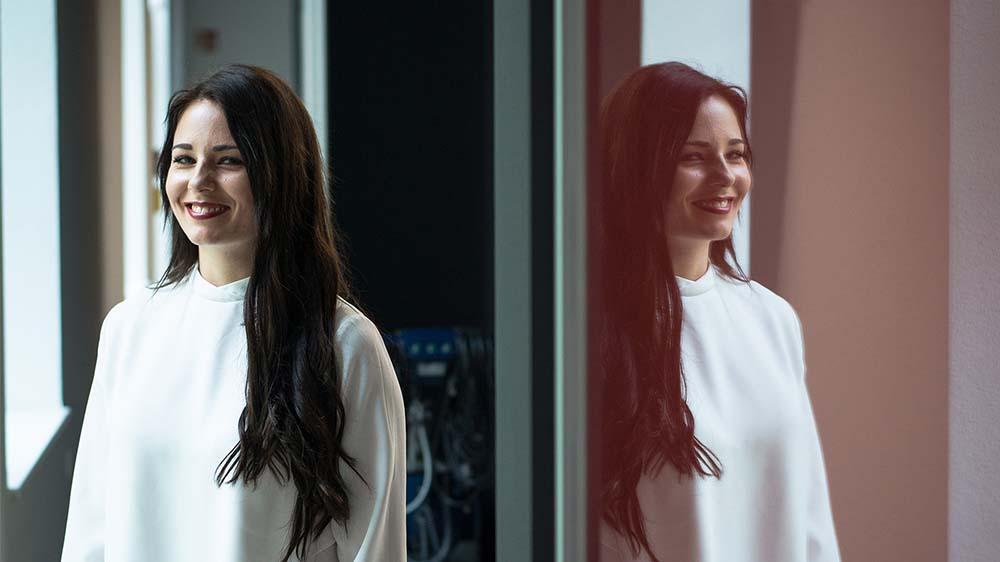 A neuroscience trailblazer
Gender equity can be a tricky issue for female scientists. Many complain that they worry whether starting a family will be seen as disrupting their research output and career involvement. They feel judged by their personal choices, especially when deciding to have children.
As a Group Leader at UOW's Stress and Mental Illness Lab and the Al & Val Rosenstrauss Research Fellow, UOW alumna Dr Natalie Matosin is one of the trailblazing young neuroscientists who wants to inspire a new generation of women to follow her lead and build a career in health science.
"I grew up outdoors and spent many nights watching documentaries as a kid. I already had a natural curiosity for science that only blossomed through school and university," she shares.
Dr Matosin's research at the Illawarra Health and Medical Research Institute (IHMRI) aims to understand what happens to the cells and molecules in the human brain after stress exposure and in mental illness. Her team recently discovered that stress experienced in childhood has long-lasting effects on the human brain's cellular architecture, which may raise the risk of mental illness later in life.
"In the lab, we study human brains donated to science by people who used to live with a mental illness or had very stressful lives. We analyse tiny slivers of brain or pieces no larger than the size of a pea to pinpoint differences in the shapes, numbers, orientation and connections of brain cells, as well as what is happening inside them from the level of the gene to the protein,"Dr Matosin explains.
Currently on maternity leave with her second child, Dr Matosin is an example that you can balance a young family and the demands of rigorous academic research. She says she has always found great comfort in having mentors who are also mothers and forged successful careers as researchers.
"Being a female group leader with a young family, I am showing other women that it is possible to juggle many balls. Many young academics reach out to me to ask for advice as they make critical decisions around starting a family or pursuing research. I am a big promoter of rest, finding ways to destress and changing the academic culture, which often leads to burnout."
Half the fish are female
There's a poignant story about Sylvia Earle, a famous American marine biologist and the first female chief scientist of the United States National Oceanic and Atmospheric Administration. In the 1970s, she was selected to lead a prestigious underwater mission. Some of her colleagues were disappointed by her promotion, which prompted Earle's boss to comment: "Well, half the fish are female. I guess we could put up with a few women."
The problem of the academic world seems to lay upstream: even though many women enter graduate schools, later in their careers, half of them fall through the cracks. Some drop out after receiving their PhDs, others when they come up for tenure. Illawarra Health and Medical Research Institute data shows that in 2016 there were more female PhD students than male, but fewer of them continued into leadership positions. As a result, Australian university leaders are nearly three times more likely to be male. For example, in 2009, 73.5 per cent of professors were men.
Still, the change in the academic corridors is palpable. Women want to contribute to scientific discoveries because they know they represent half of society's needs. And in science, having a purpose has proven to move atoms, mountains and gender perspectives.
---
Dr Susan Thomas
Senior Lecturer, School of Medicine, University of Wollongong
Doctor of Philosophy, 2010
Dr Natalie Matosin
Research Fellow, University of Wollongong and IHMRI
Bachelor of Medical Science (Health and Behavioural Sciences), 2010
Bachelor of Medical Science Honours, 2011 Doctor of Philosophy, 2015